1. For cleaning and light scrubbing.
2. Suitable for cleaning operations and removing flaking paint, rust and dirt.
3. Mostly used for families, degrees and workshops.
4. Arrive at the head of the position
.
5. Comfortable and soft handle.
6. The total length of the brush is 17 cm (6.7 inches)
7. Includes 3 types of brushes: steel brush / brass brush / nylon brush
8. Steel brush is suitable for: paint on metal, rust and corrosion removal.
9. Brushes are suitable for: light metal, spark plugs and battery cleaning.
10. Nylon brush is suitable for: plastic and interior decoration cleaning, car 
dashboard decoration and vents.
The brush head of the product is a copper wire, and the copper is relatively soft and easily deformed. Therefore, the brush head may be deformed or warped during transportation. Please remember that this does not affect the use. It only affects the appearance.
Don't forget to heat up when cleaning the nozzle. It needs to be heated to above 190 degrees Celsius.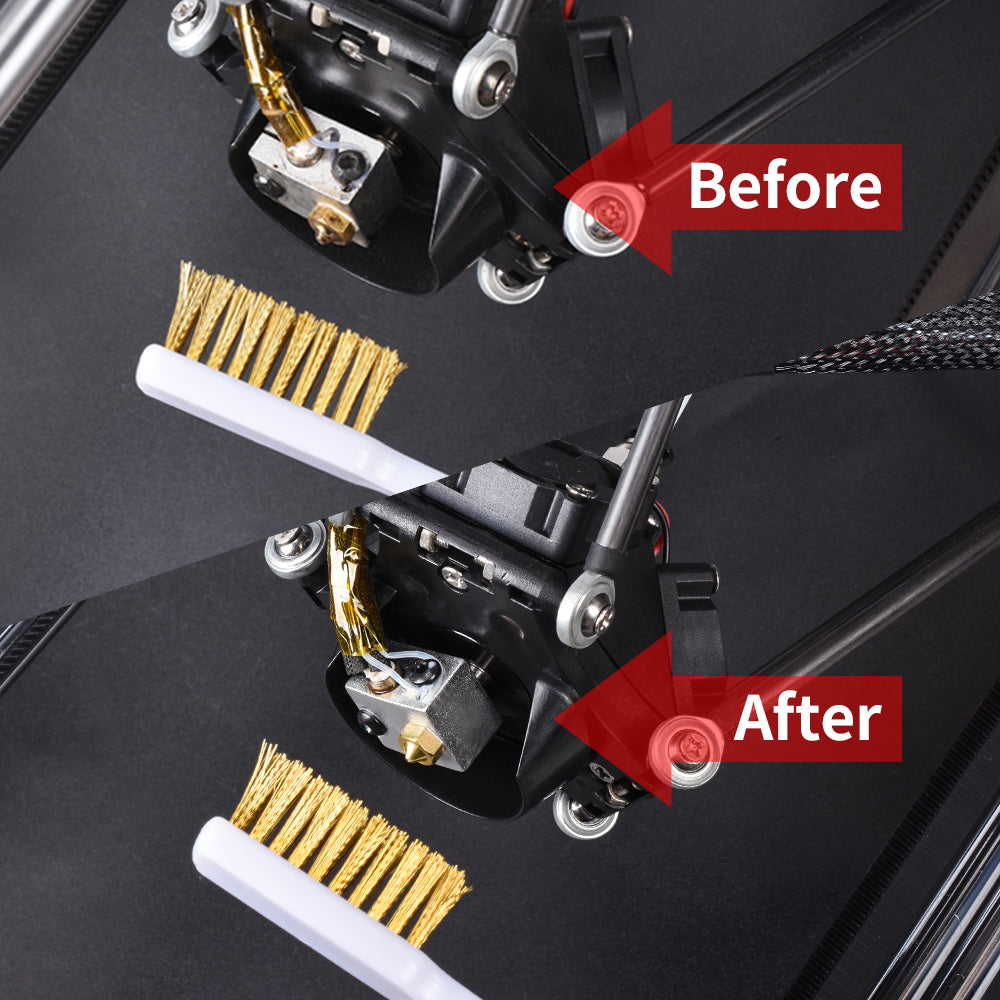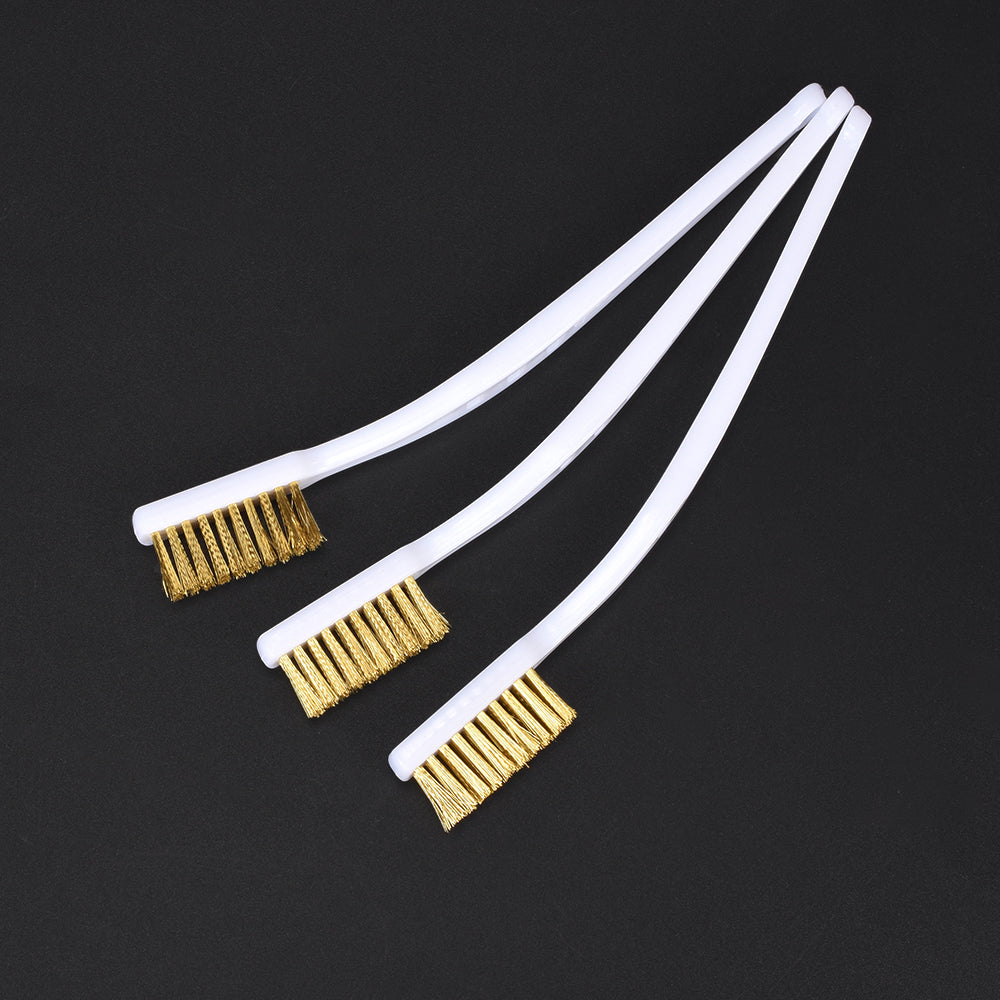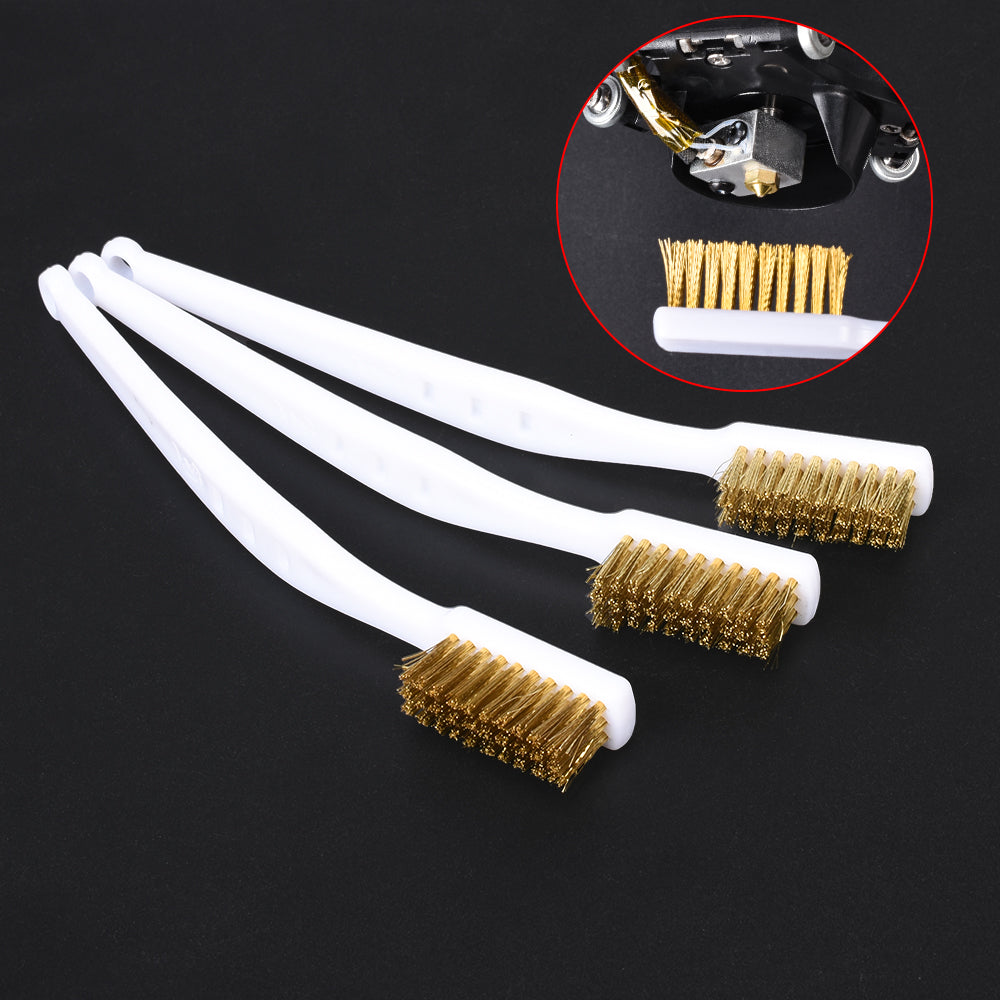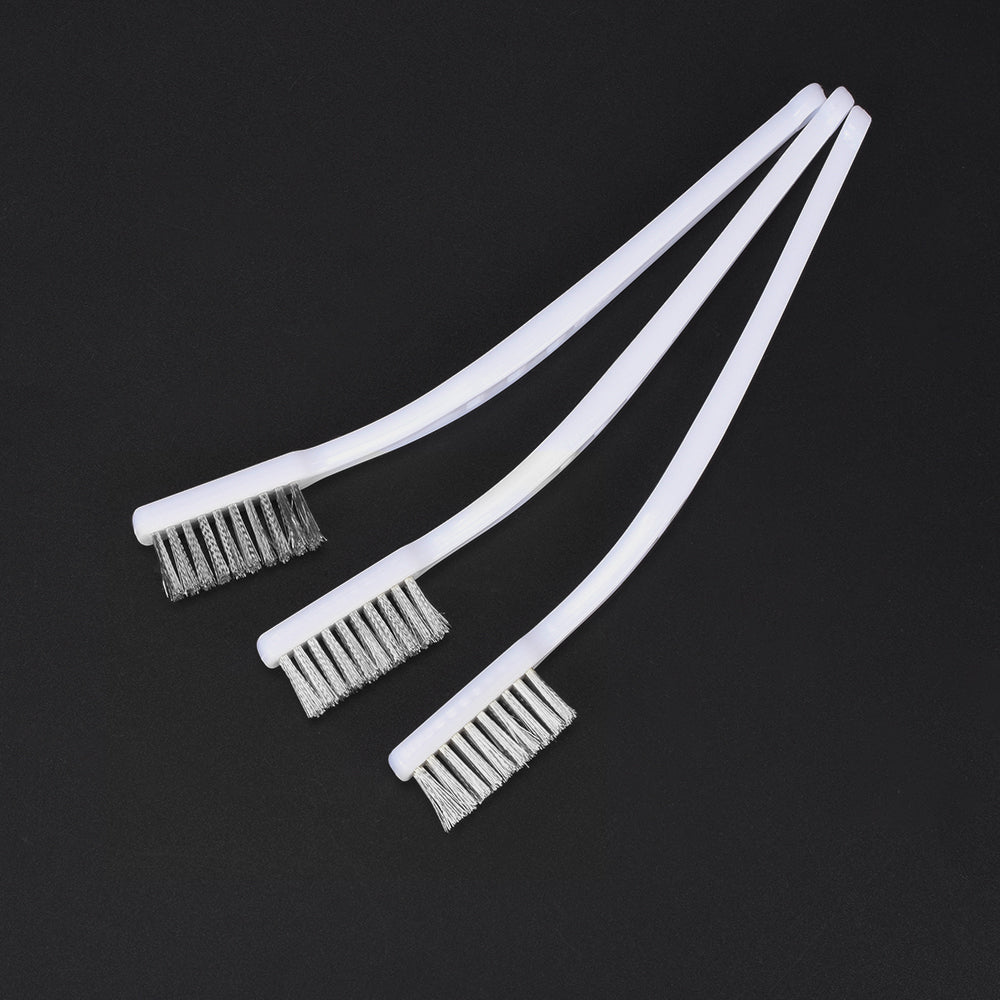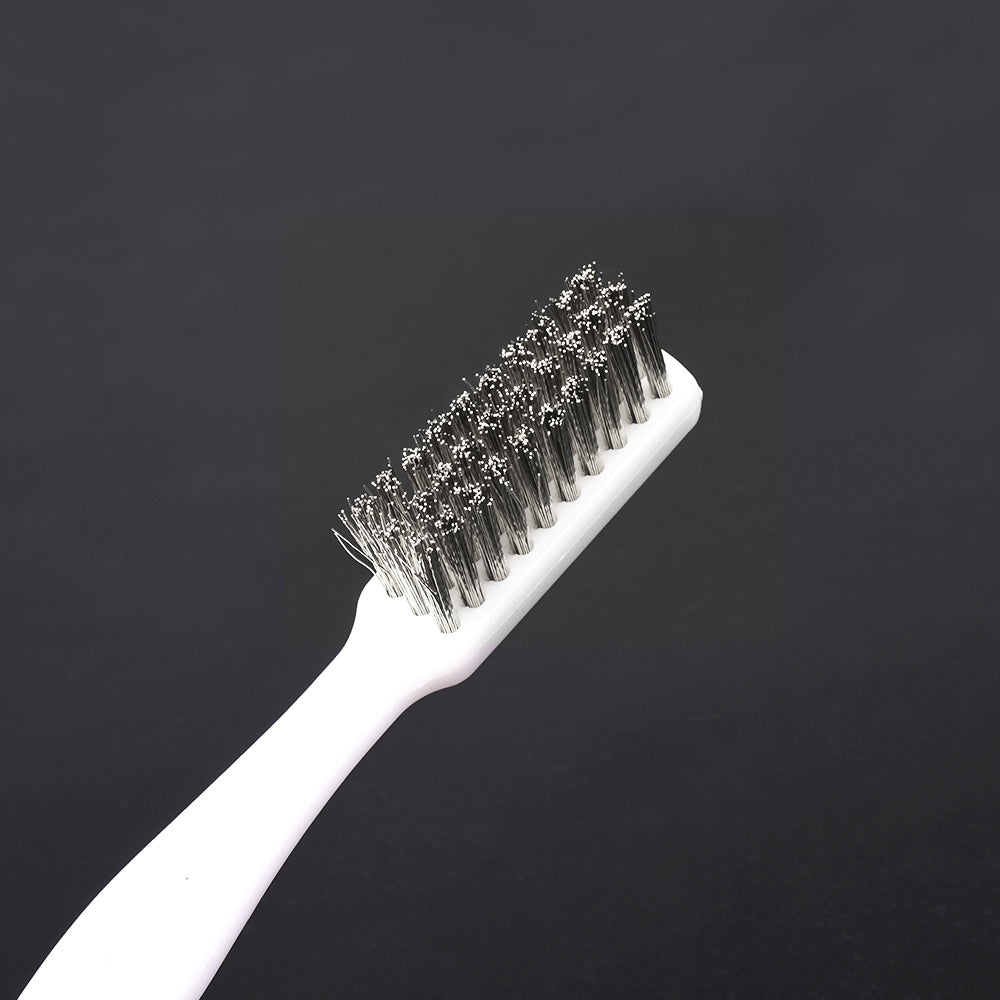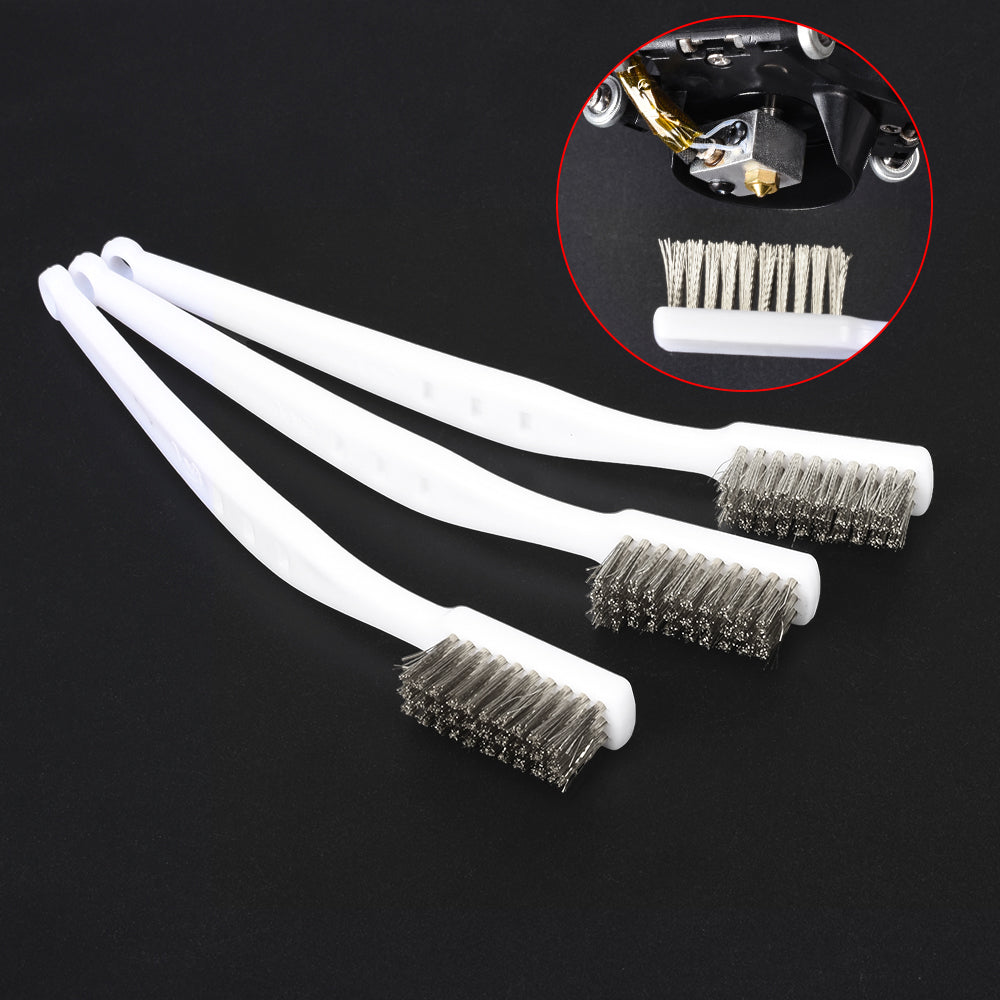 REVIEWS
Sehr guter Service
super gelöstes Problem und sehr einfach durchgeführt!
Ich bin begeistert!