1. For cleaning and light scrubbing.
2. Suitable for cleaning operations and removing flaking paint, rust and dirt.
3. Mostly used for families, degrees and workshops.
4. Arrive at the head of the position
.
5. Comfortable and soft handle.
6. The total length of the brush is 17 cm (6.7 inches)
7. Includes 3 types of brushes: steel brush / brass brush / nylon brush
8. Steel brush is suitable for: paint on metal, rust and corrosion removal.
9. Brushes are suitable for: light metal, spark plugs and battery cleaning.
10. Nylon brush is suitable for: plastic and interior decoration cleaning, car 
dashboard decoration and vents.
The brush head of the product is a copper wire, and the copper is relatively soft and easily deformed. Therefore, the brush head may be deformed or warped during transportation. Please remember that this does not affect the use. It only affects the appearance.
Don't forget to heat up when cleaning the nozzle. It needs to be heated to above 190 degrees Celsius.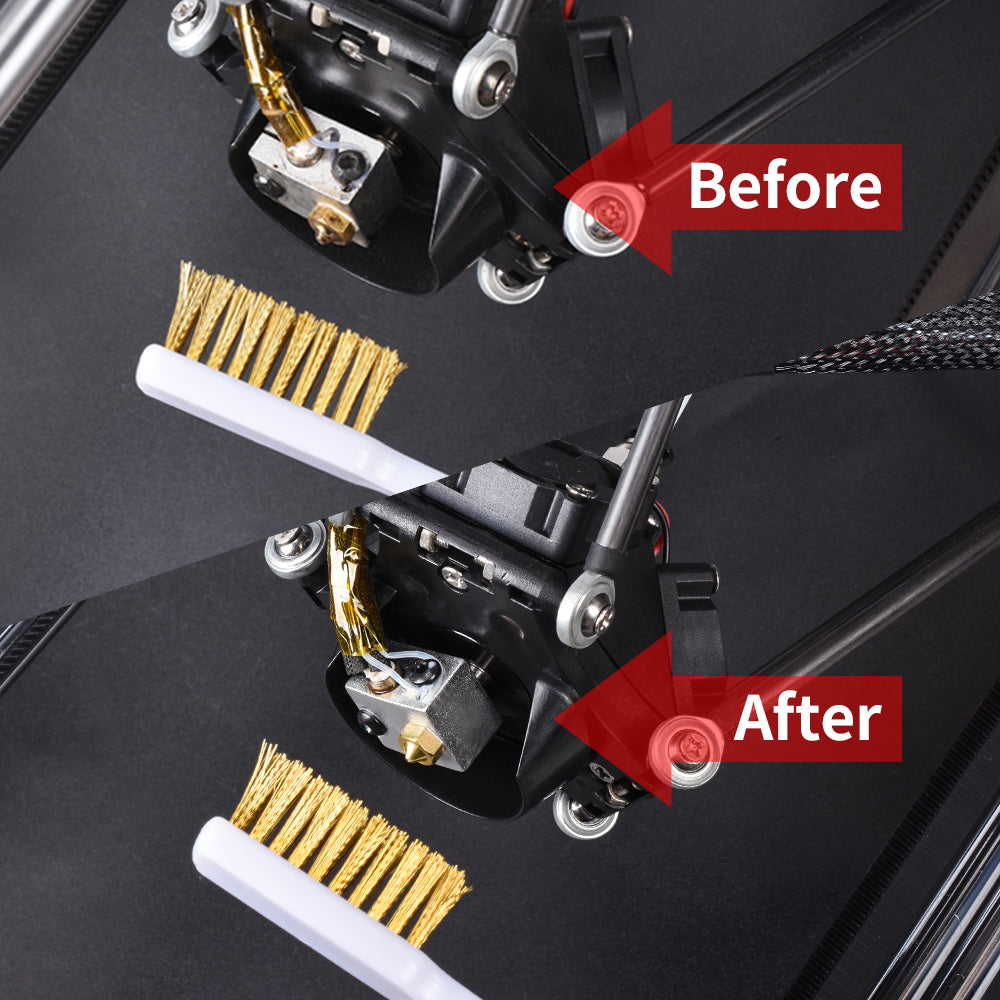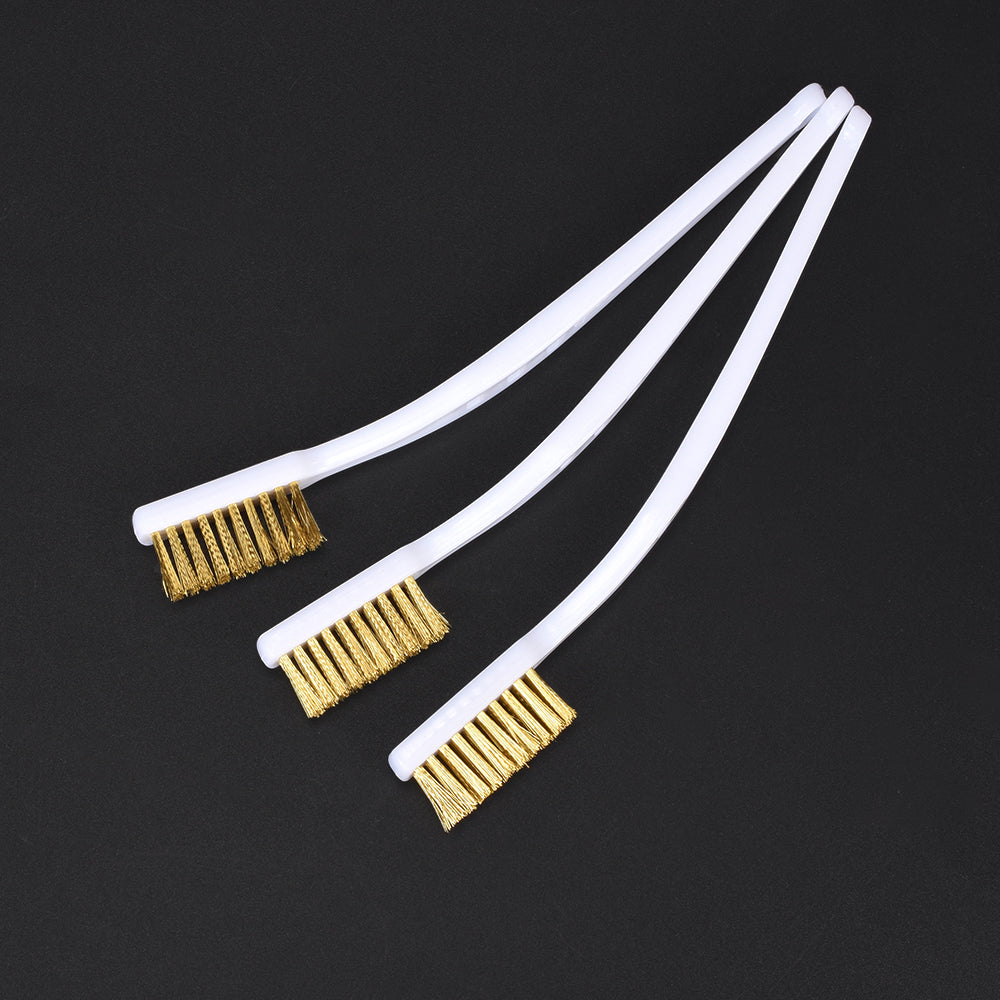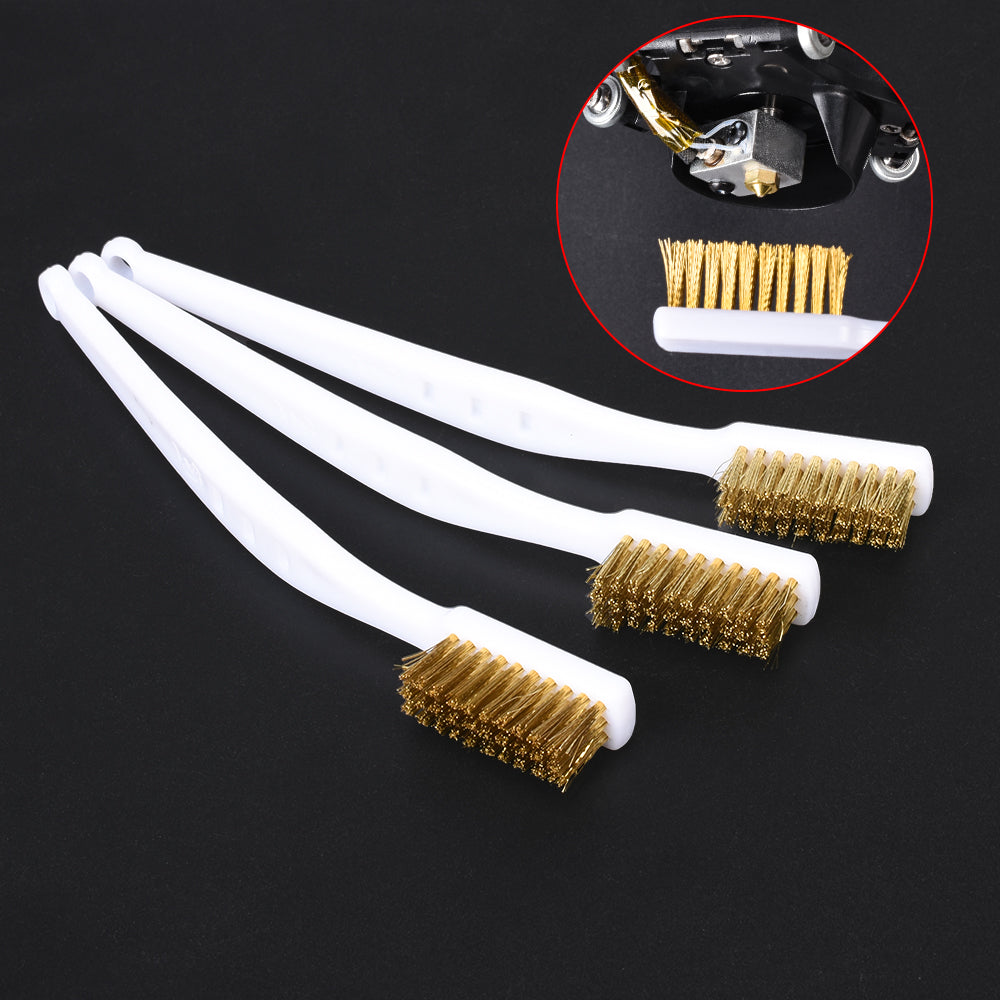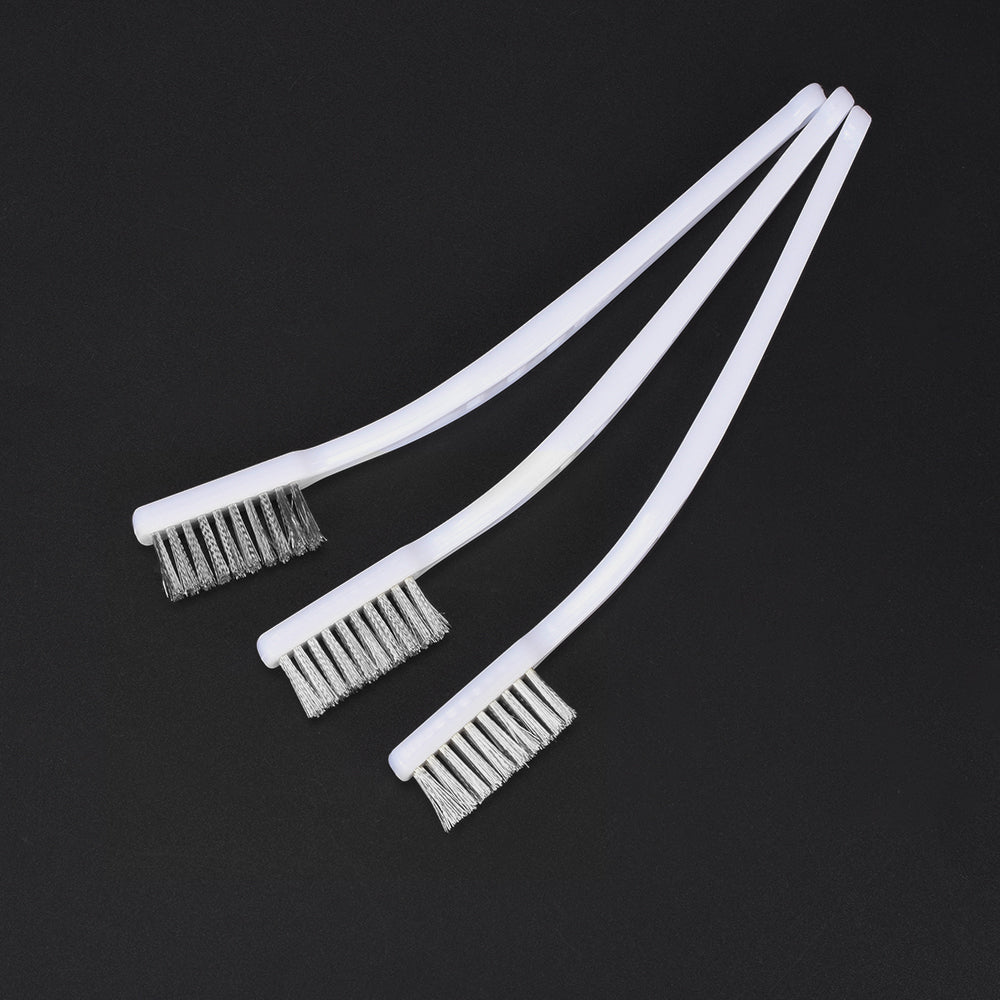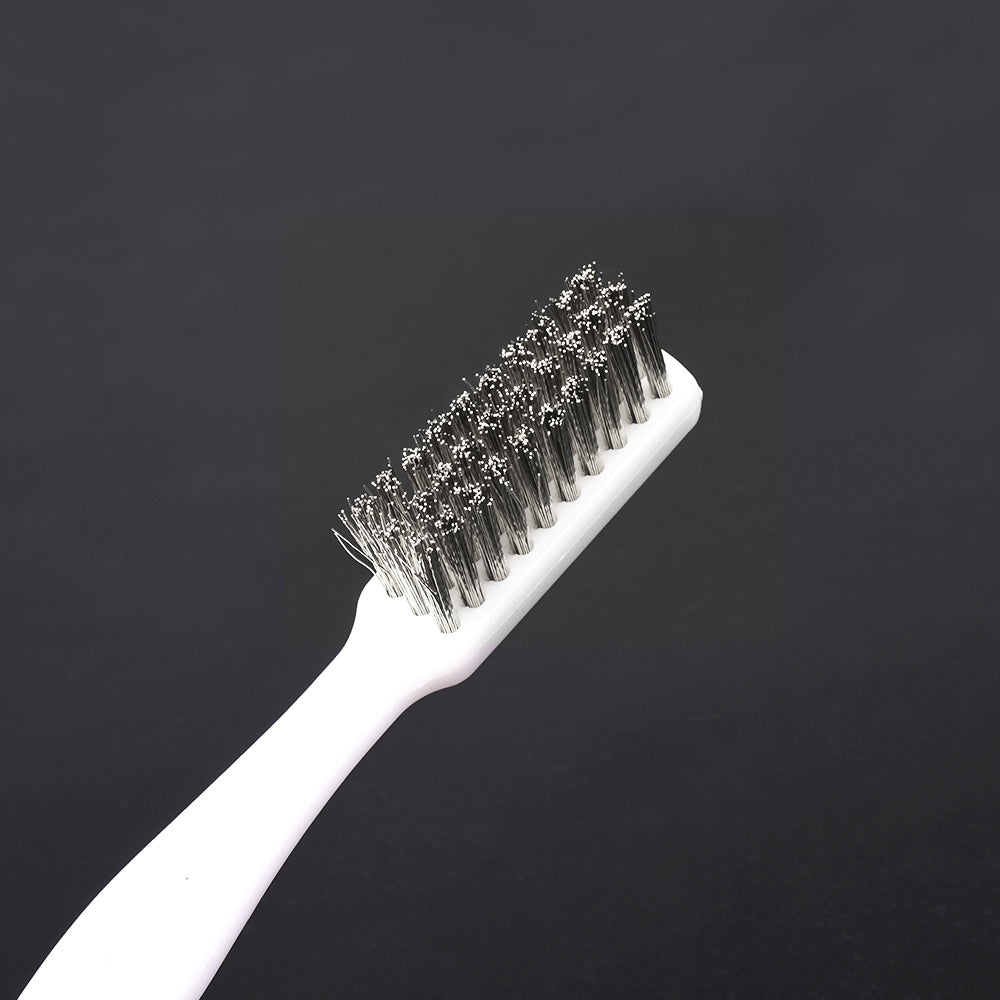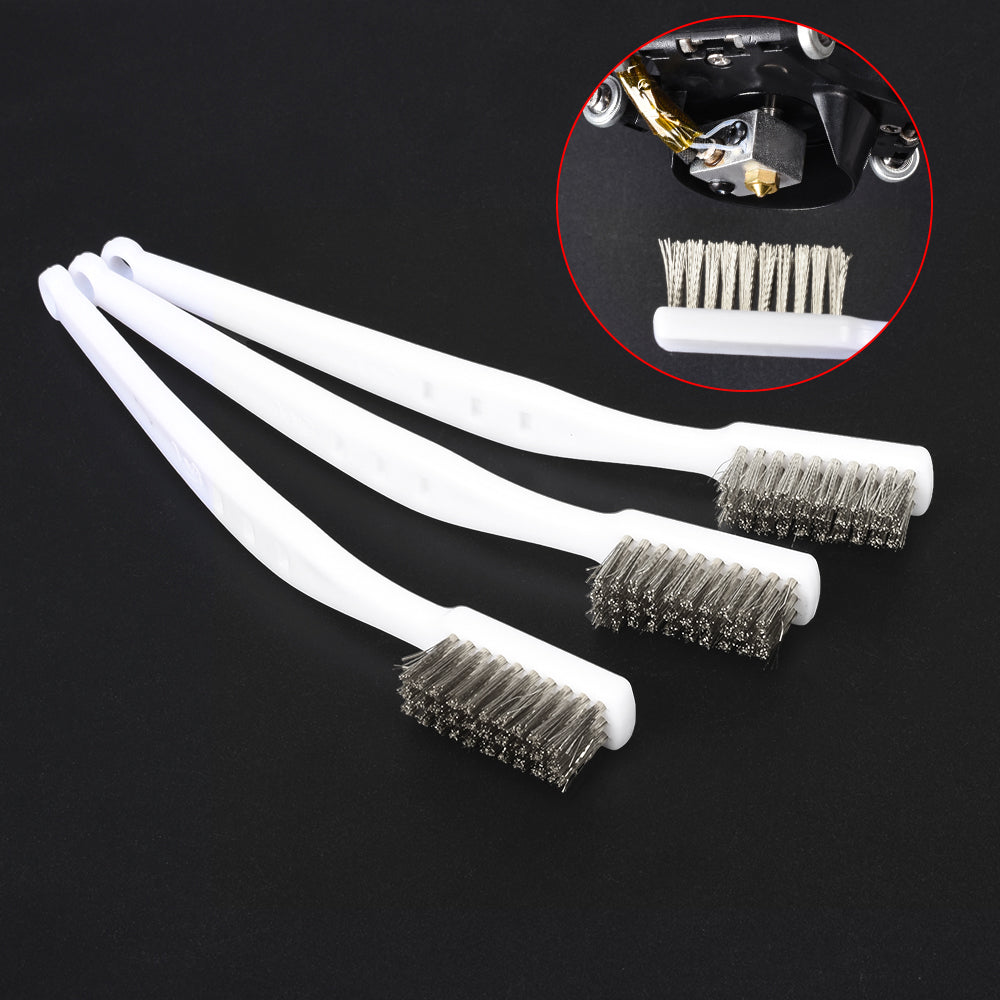 REVIEWS
Copper Wire Brush 3D Printer Cleaner Tool Brush Handle 3D Printer Cleaning Heater Block V6 Nozzle Hot Bed 3D Printer Parts
Cleans nozzles nicely.
Works well and doesn't scratch the nozzle.
Sehr guter Service
super gelöstes Problem und sehr einfach durchgeführt!
Ich bin begeistert!
Discount Code FAQ
1. How do I use the discount code?
Copy the discount code from the product page,and then apply the discount code at check out.
2. Can I redeem multiple discount codes?
No. Discount codes cannot be combined. Only one code can be applied per order.
3. Why is my discount code invalid?
1)The discount code is not applicable to the specific items you want to buy
2)The discount code wasn't entered correctly
3) The discount code has expired
4) The discount code is not from BIQU store
If you have any questions, please feel free to reach out to our customer service team info@biqu.equipment
Fast, Free shipping on orders over USD $49
180-Days Hassle-Free Warranty
We accept credit cards, PayPal, Apple Pay
Lifetime Customer Support
Live Chat or Email
Newsletter
Subscribe to get the latest special offers, free giveaways, and once-in-a-lifetime deals from BIQU.