11.11 DOUBLE ELEVEN
Time is 11/01 - 11/11 PDT. The biggest discount event of this year.
3D Printer
Module Board
Filament
Upgrade Tool
Buy X Get Y
BLACK FRIDAY
Time is 11/20 - 11/26 PDT. The biggest discount event of this year.
Motherboard
Extruder
Driver Board
Screen
Buy X Get Y
Code is
Coming soon
Limited 300
Code is
Coming soon
Limited 100
Code is
Coming soon
Limited 100
Code is
Coming soon
Limited 50
Buy more than $1000, Get for Gifts
Over $1000, get a BL Touch
Over $1500, get a TFT35 E3 V3.0
Top 3 reward a MicroProbe
Wheel Game to Win Prizes
Free 3D printer, 90% off coupon...
Coming soon
Product Description:
The HDMI 5 & HDMI 7 were developed by the BIQU technical team specifically for users of 3d printers using the Klipper system. It can work with Raspberry Pi4, Manta M8P+CB1, Manta M4P+CB1, and other mini PC. 
Key Features:
Optional HD IPS screen. The resolution of the 7-inch screen is 1024*600, while the 5-inch screen is 800*480. Adopt IPS capacitive touch screen, support 5-point touch.

Plug and Play. Simply connect the screen to the device via the HDMI port and power the Type C port to make it functional without installing any drivers. This screen is great for 3d printer users to DIY their projects, and it can perfectly be compatible with the Manta series motherboard plus CB1. Let it add a more seamless visual experience to your printer system.

Adjustable brightness and display direction. You can increase the brightness via the Ks1 button, Ks3 for decreasing, and Ks2 for 180° display direction adjustment (Refer to the following product detail image).

Support audio output. Built-in audio decoding circuit, supports 3.5mm headphone jack audio output. 3.5mm audio interface transmits the audio signal without noise and current, giving you pure and delicate sound.

4pin XH2.54 breakout port. The 4-pins XH2.54 breakout port allows custom connection via USB protocol, as well as screen independent power (DC 5V), giving users more DIY options.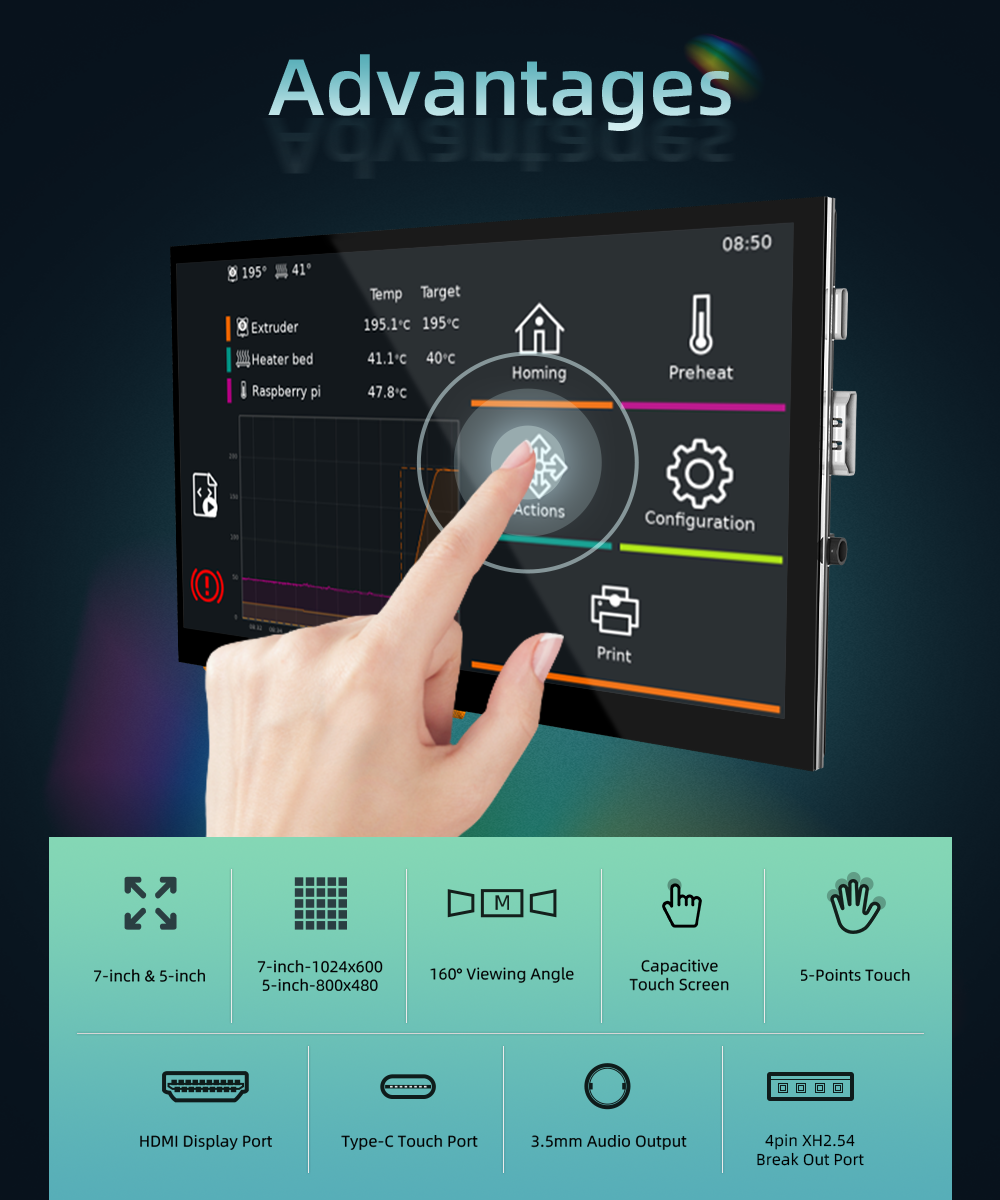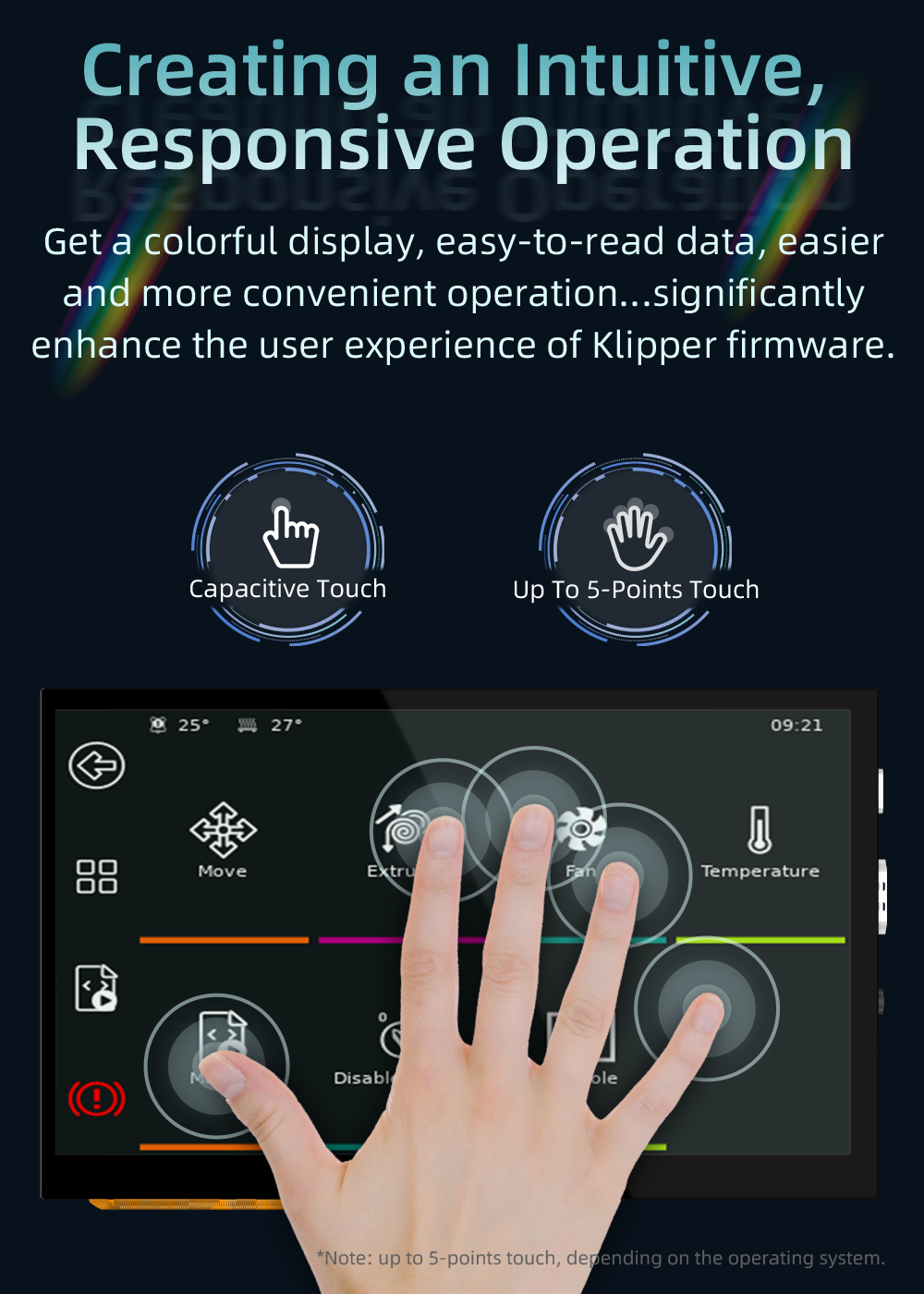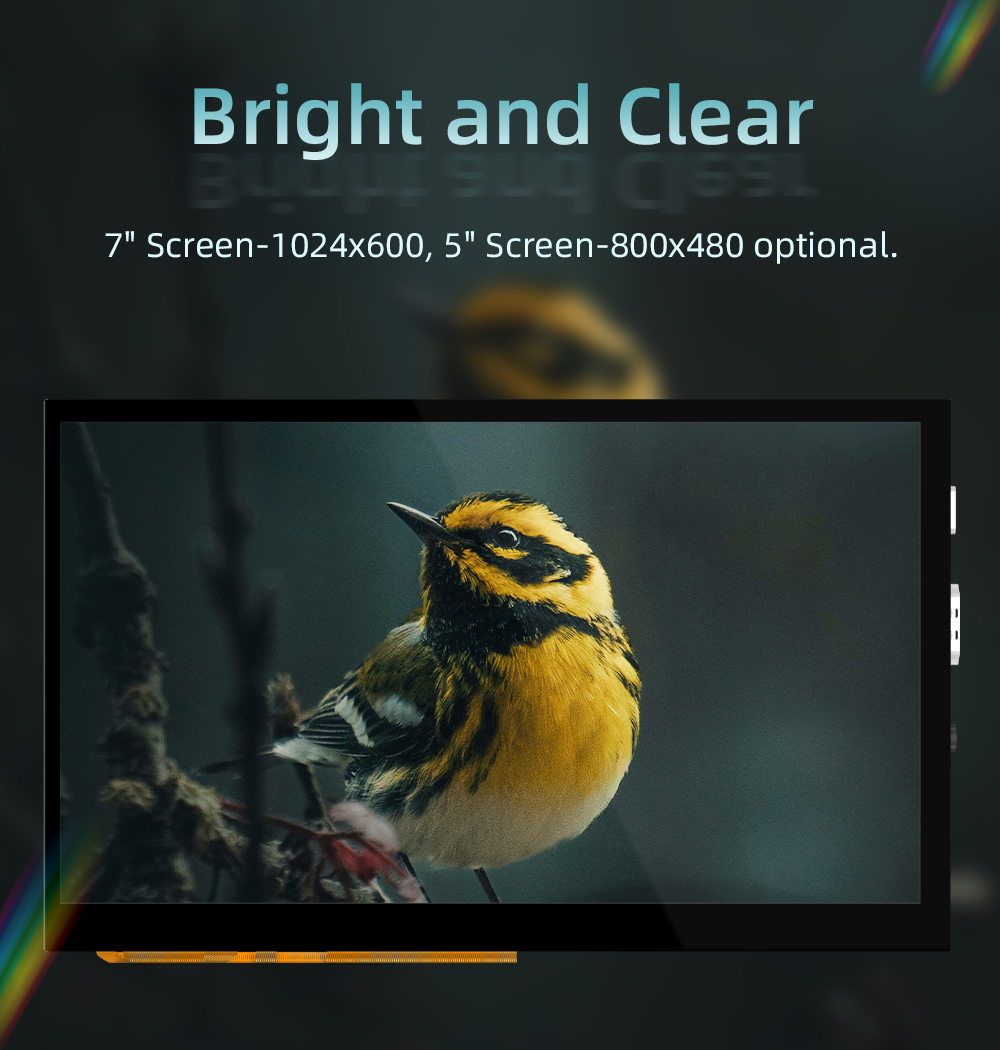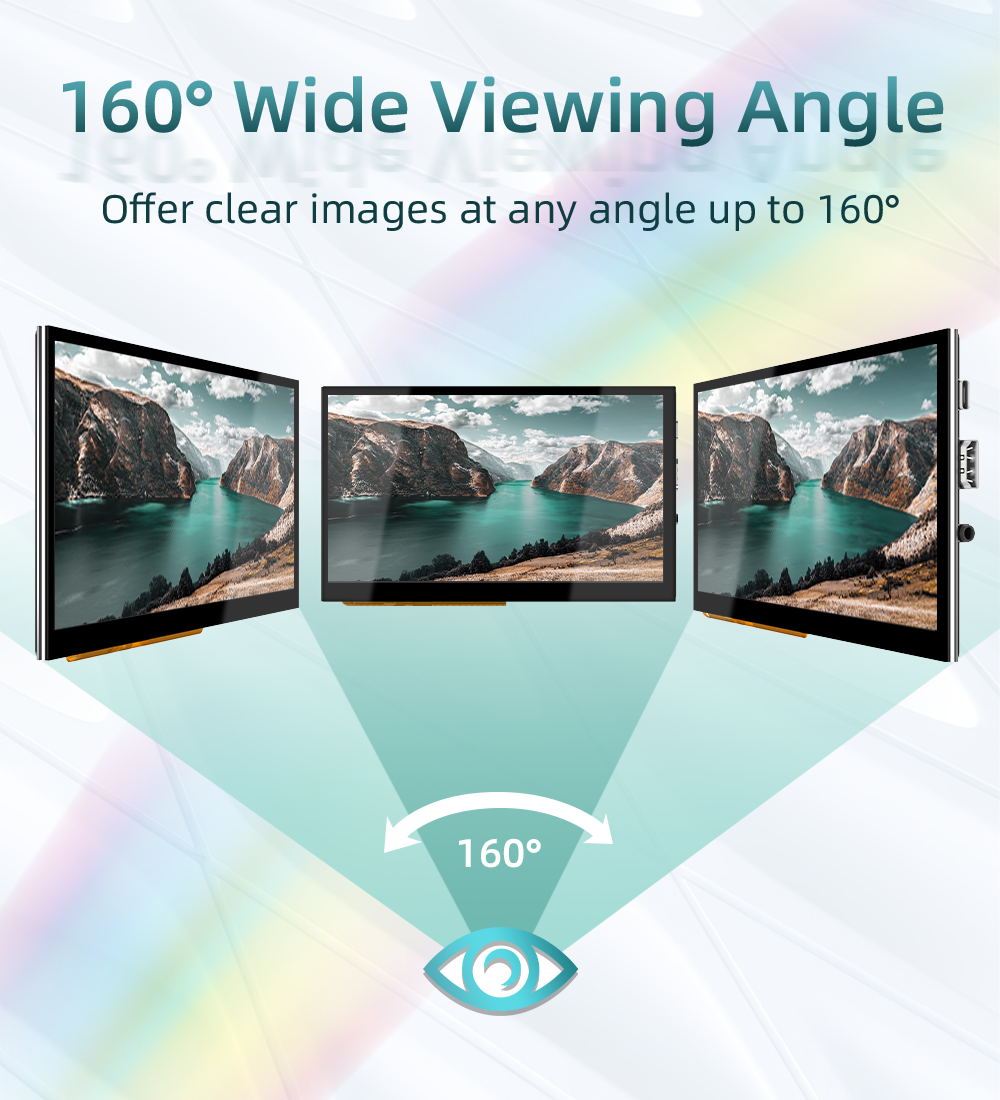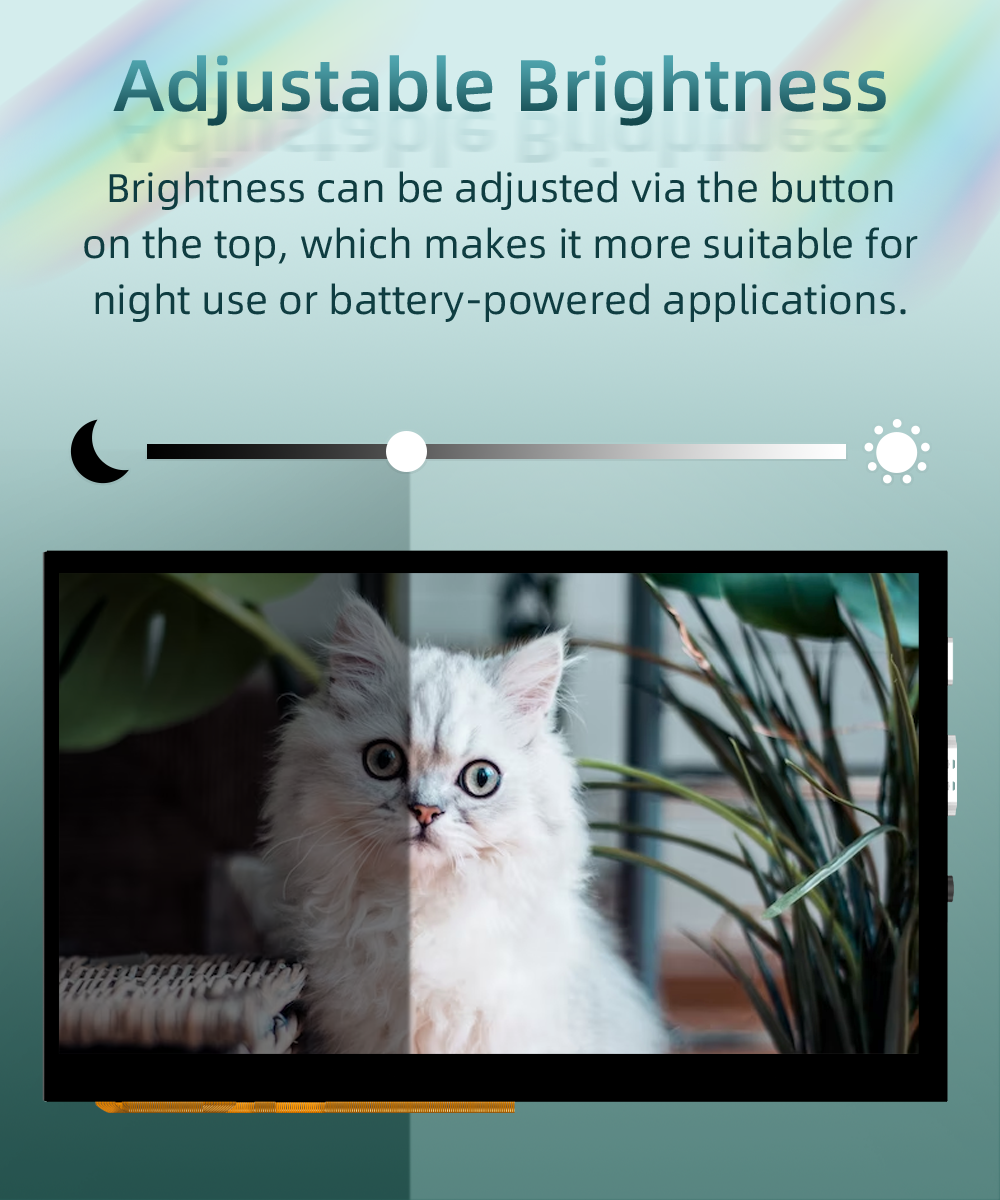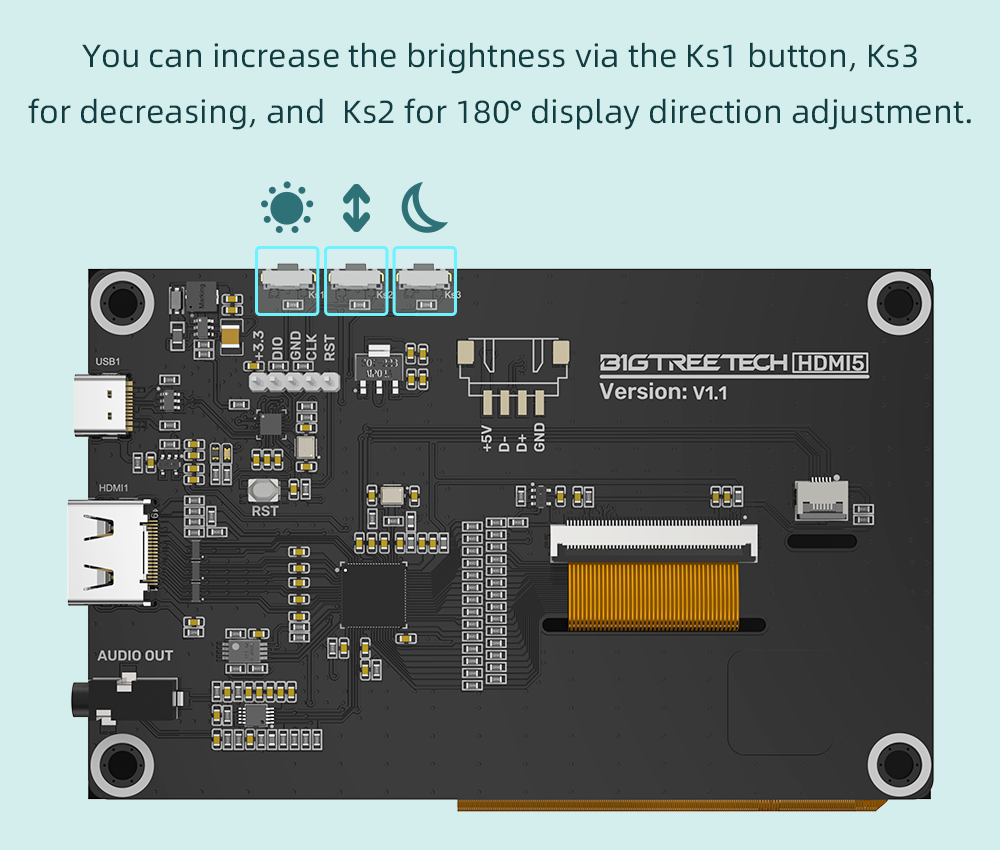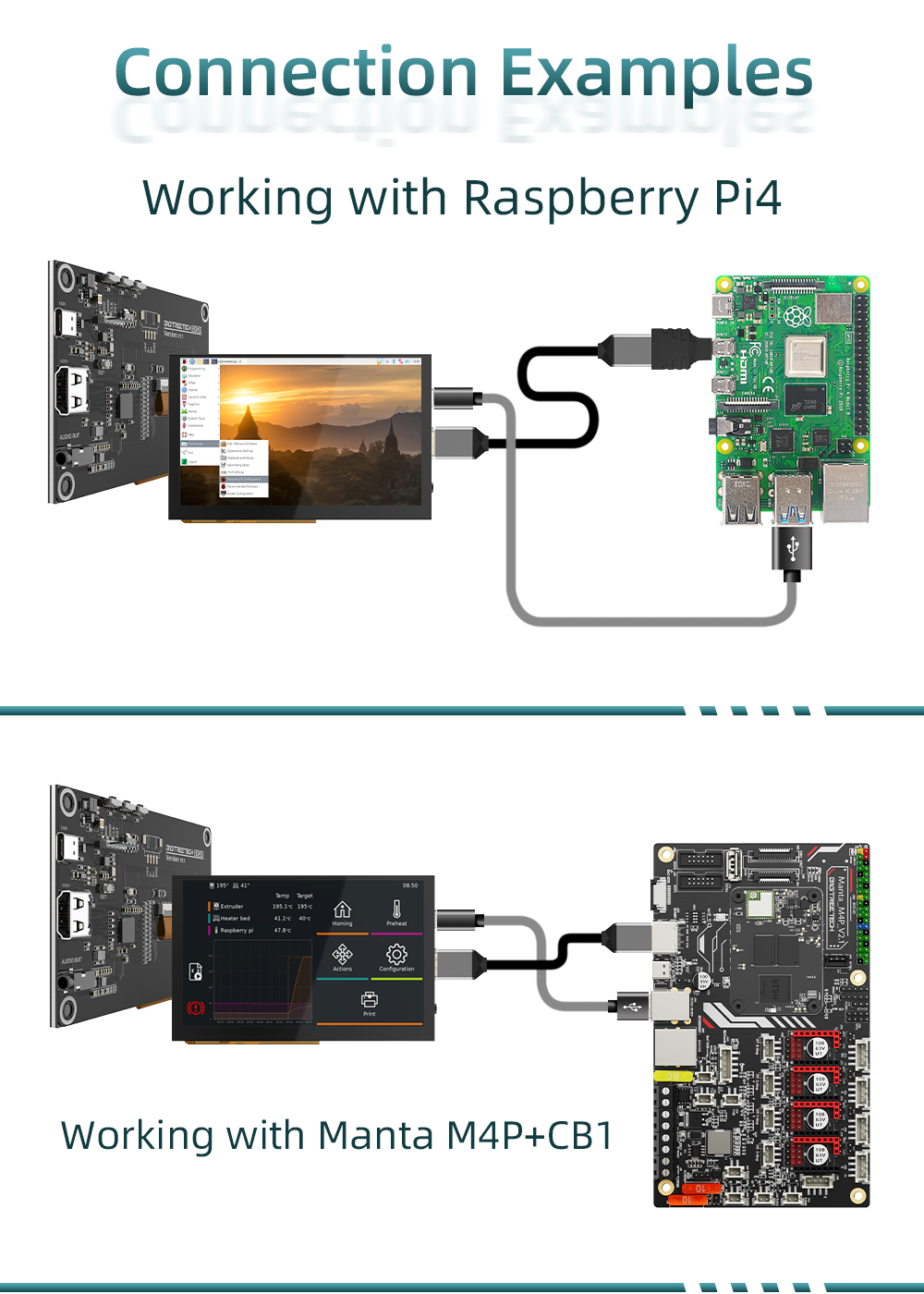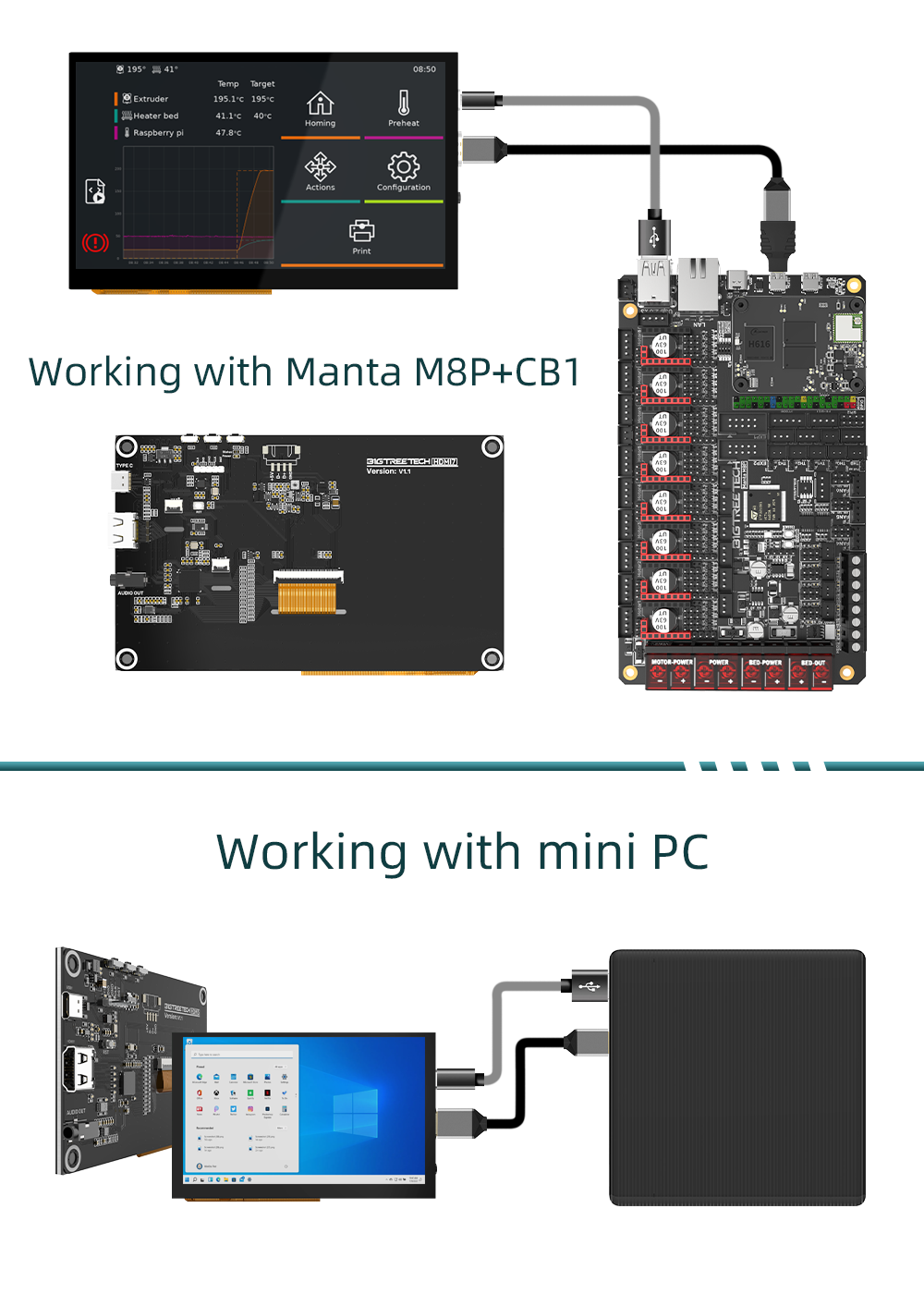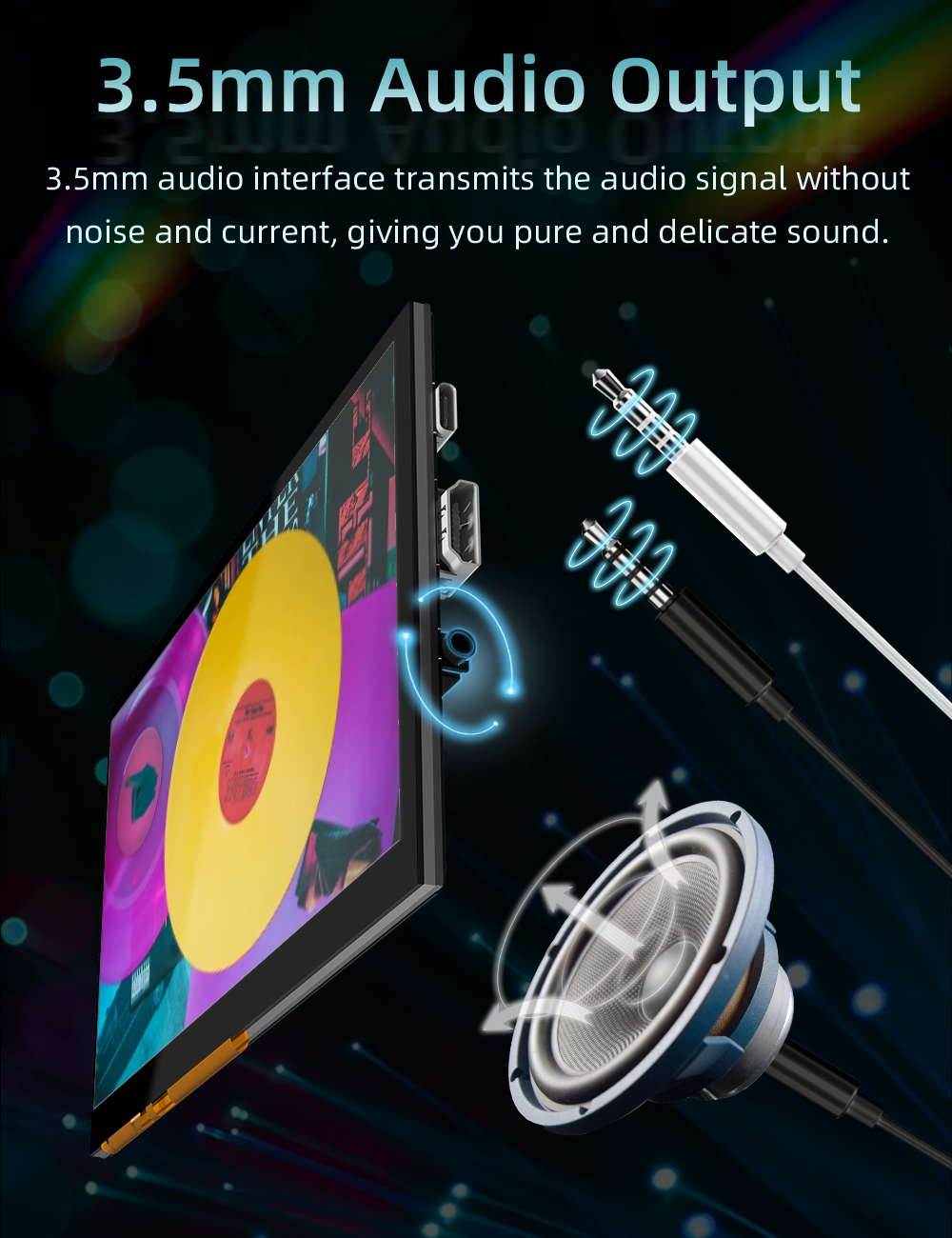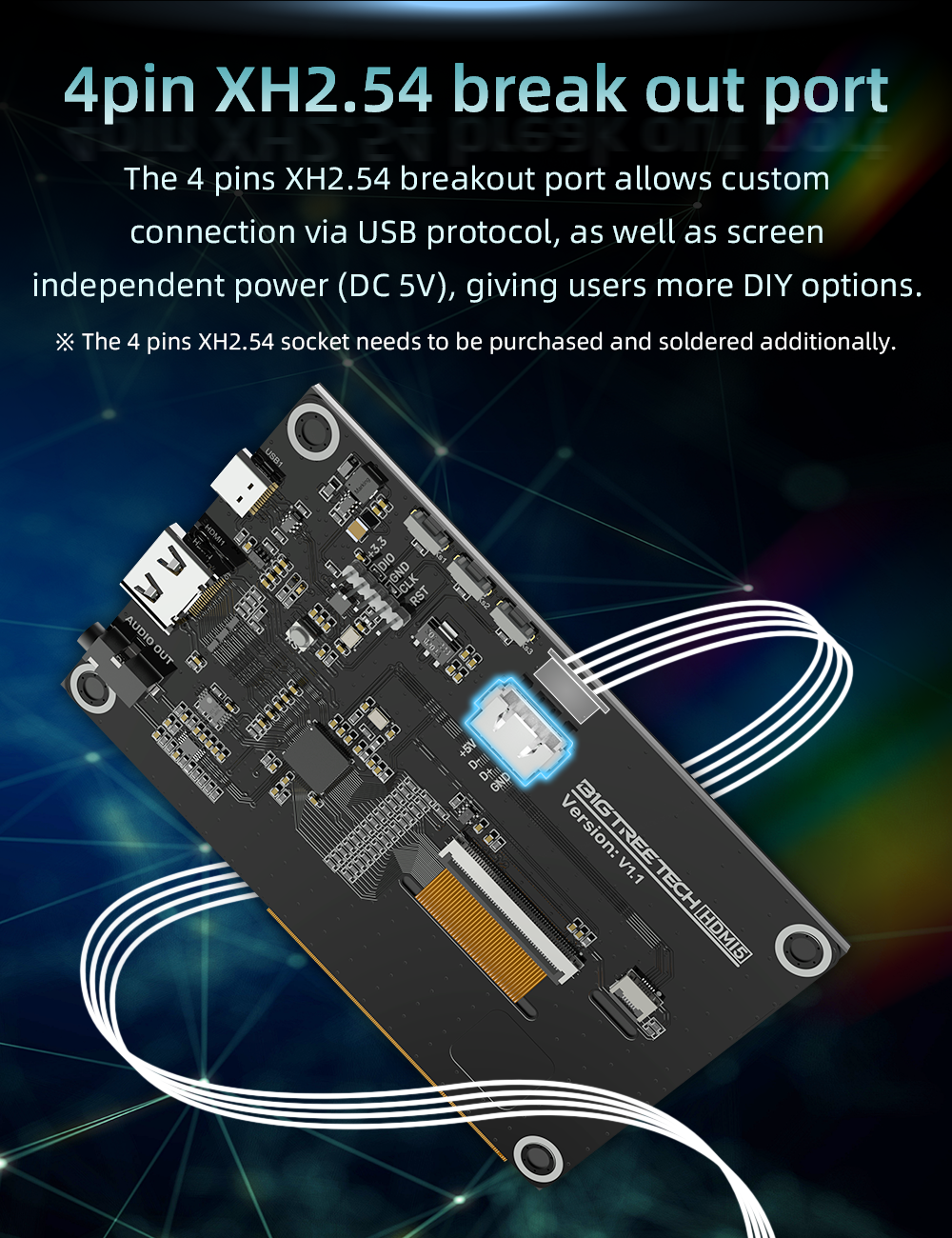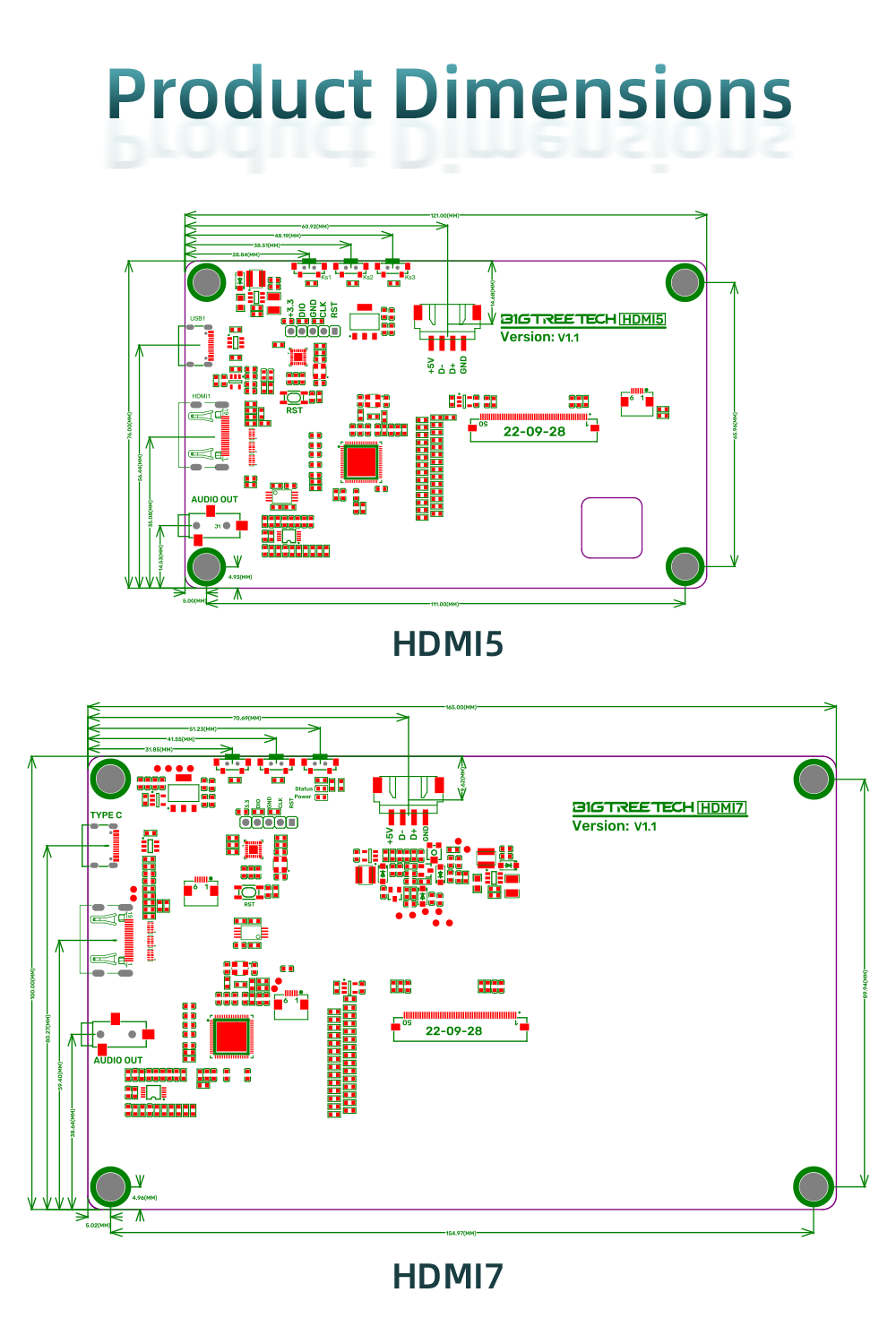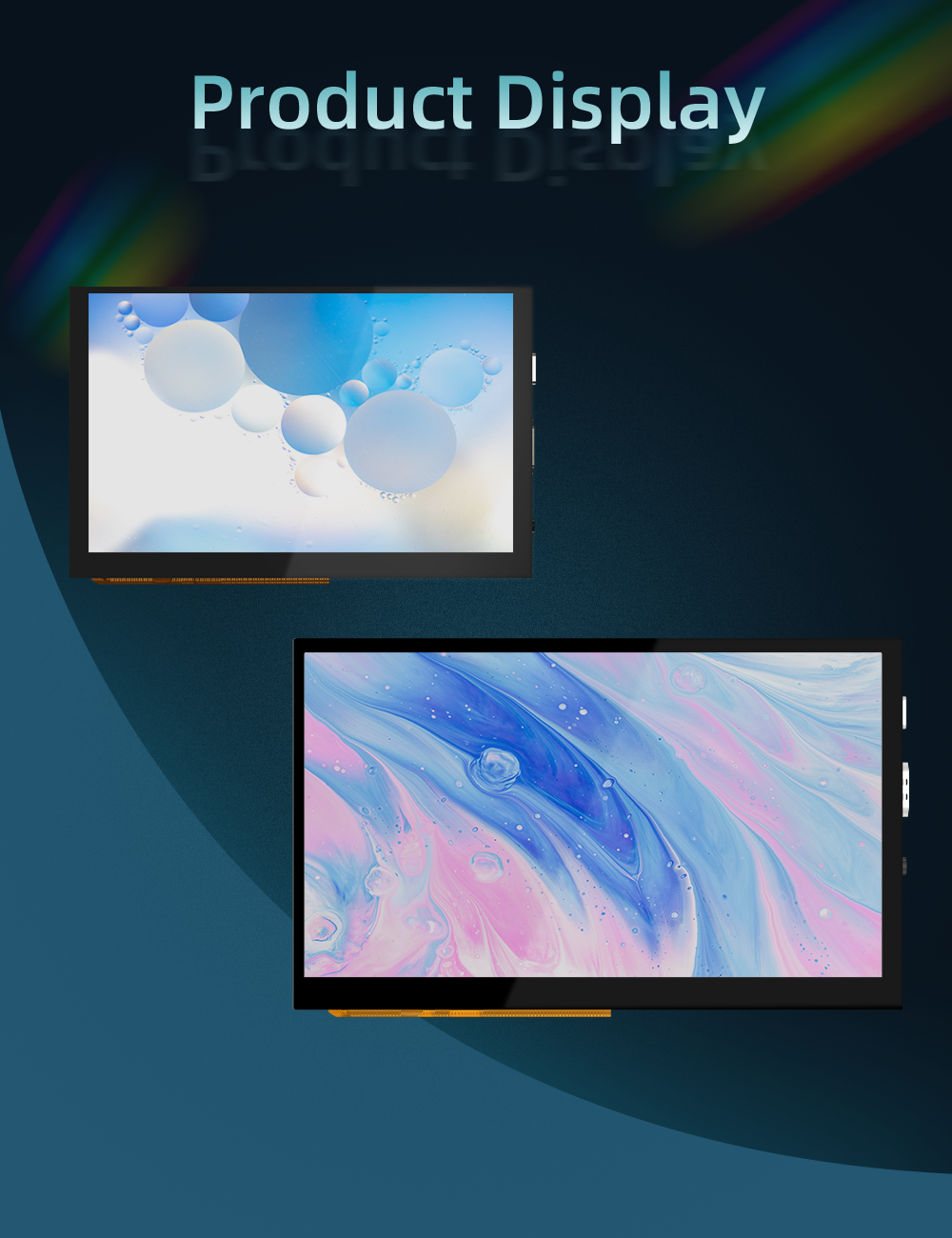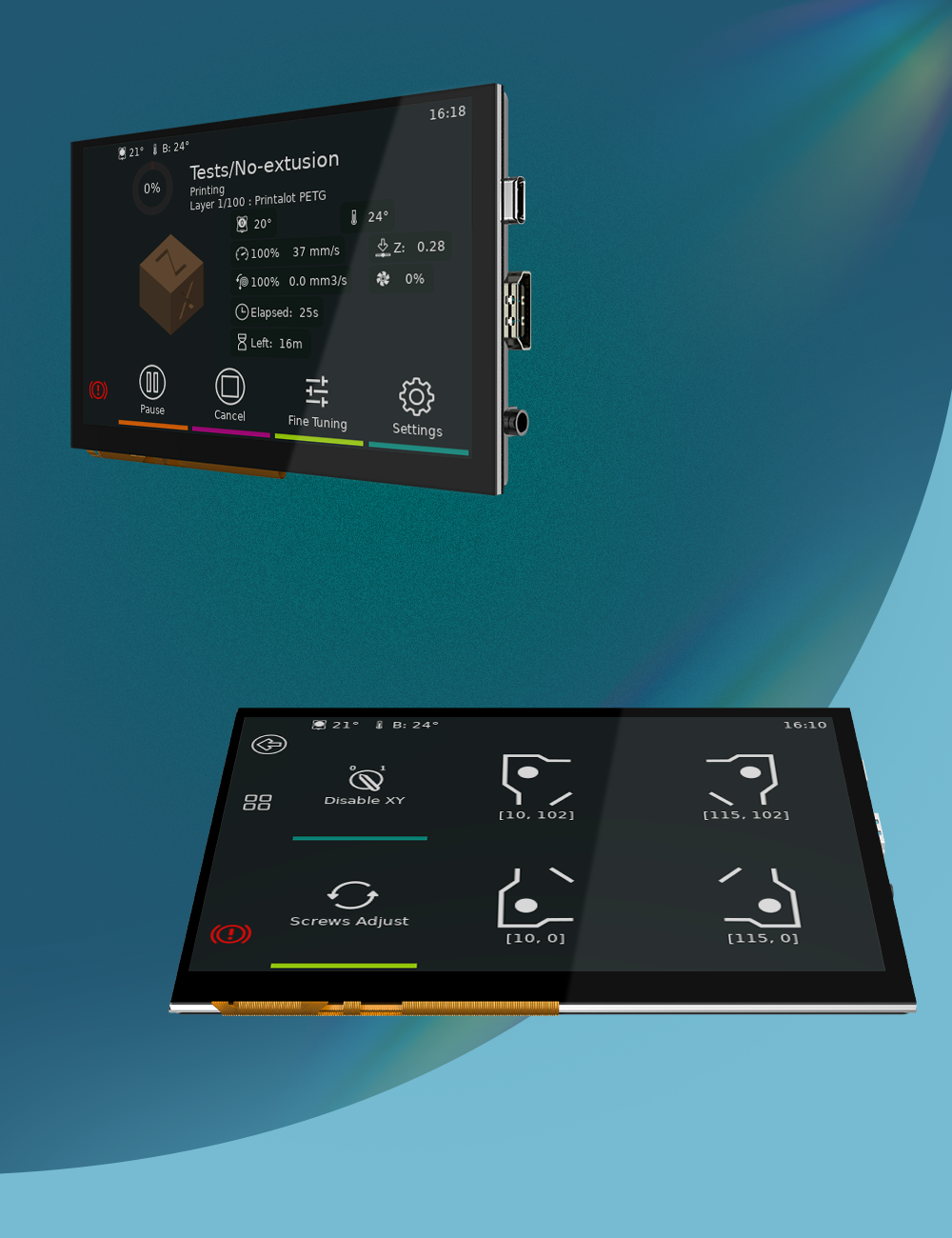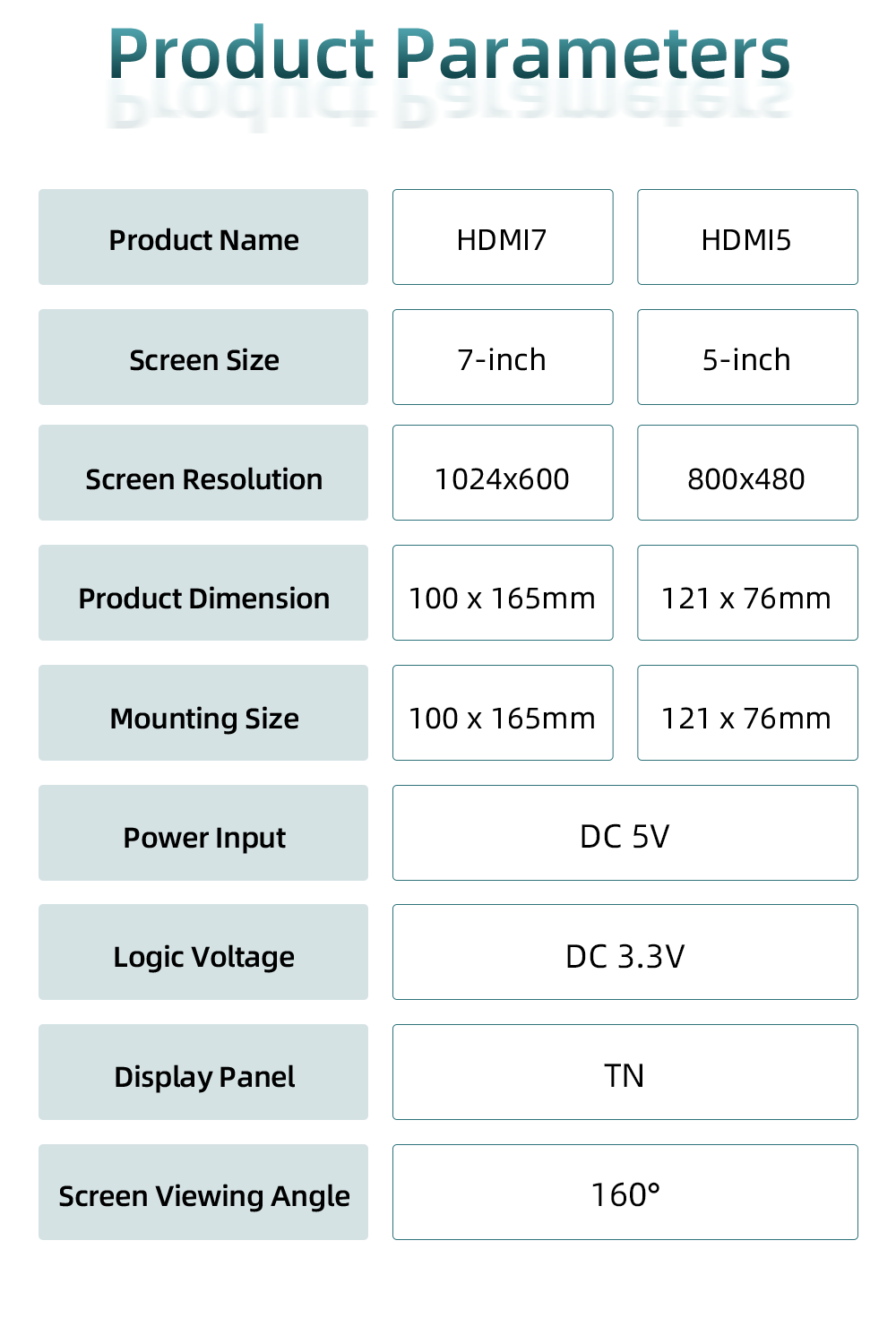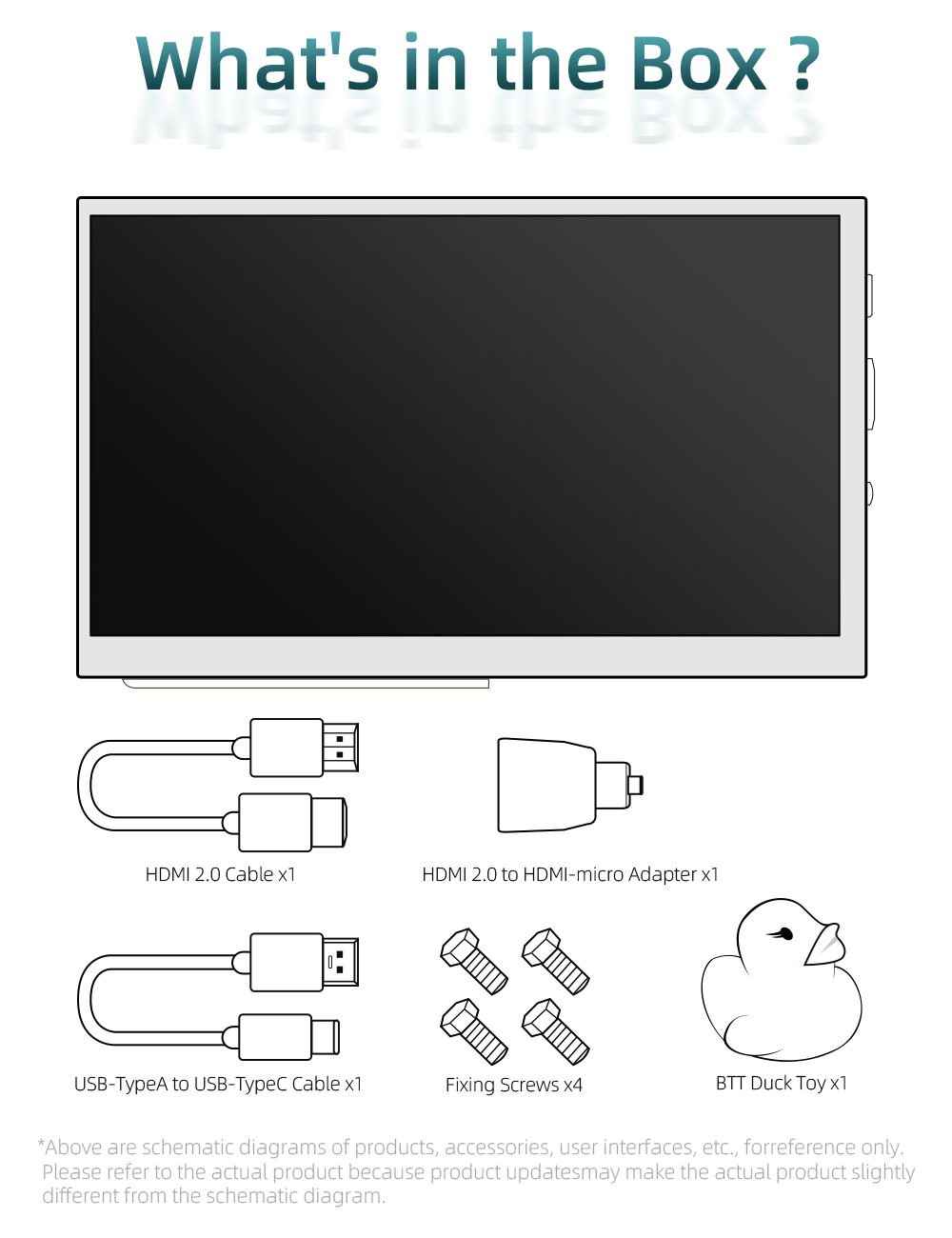 It works really nicely
All I had to to was plug it into my Manta M8P that I bought from BIQU, fantastic combination running Klipper really easy to use, nice clear display and the touch sensitivity works fine. Delivered very quickly and well packaged.
Quality LCD Screen HDMI7
awesome quality, fast delivery from the local CZ store
Excellent
I am using hdmi 7 for my 3d printer with klipper, touch is also excellent working
BIGTREETECH HDMI5 V1.1/ HDMI7 V1.1
BIGTREETECH HDMI5 V1.1/ HDMI7 V1.1
EASTER SEASON SALE
The biggest deal of 3D printers | Join the printing contest to win prizes | Surprising group buy price
Learn more