BIQU H2 V2.0 Extruder Kit
Extrusion method: Double gear extrusion

Maximum printing temperature: 270℃

Weight: 211g (including heating aluminum block, fan)

Maximum extrusion force: 7.5kg (depending on filaments)

Extrusion capacity (based on existing): 600mm³/min(depending on filaments)

Number of pulses: 932steps/mm for stepper motor drive at 16 subdivisions  (micro-steps) (further correction is required)

Recommended motor current: 800mA

Filaments' diameter and tolerance: 1.75±0.05mm
Documents download
 https://bigtree-tech.com/pages/download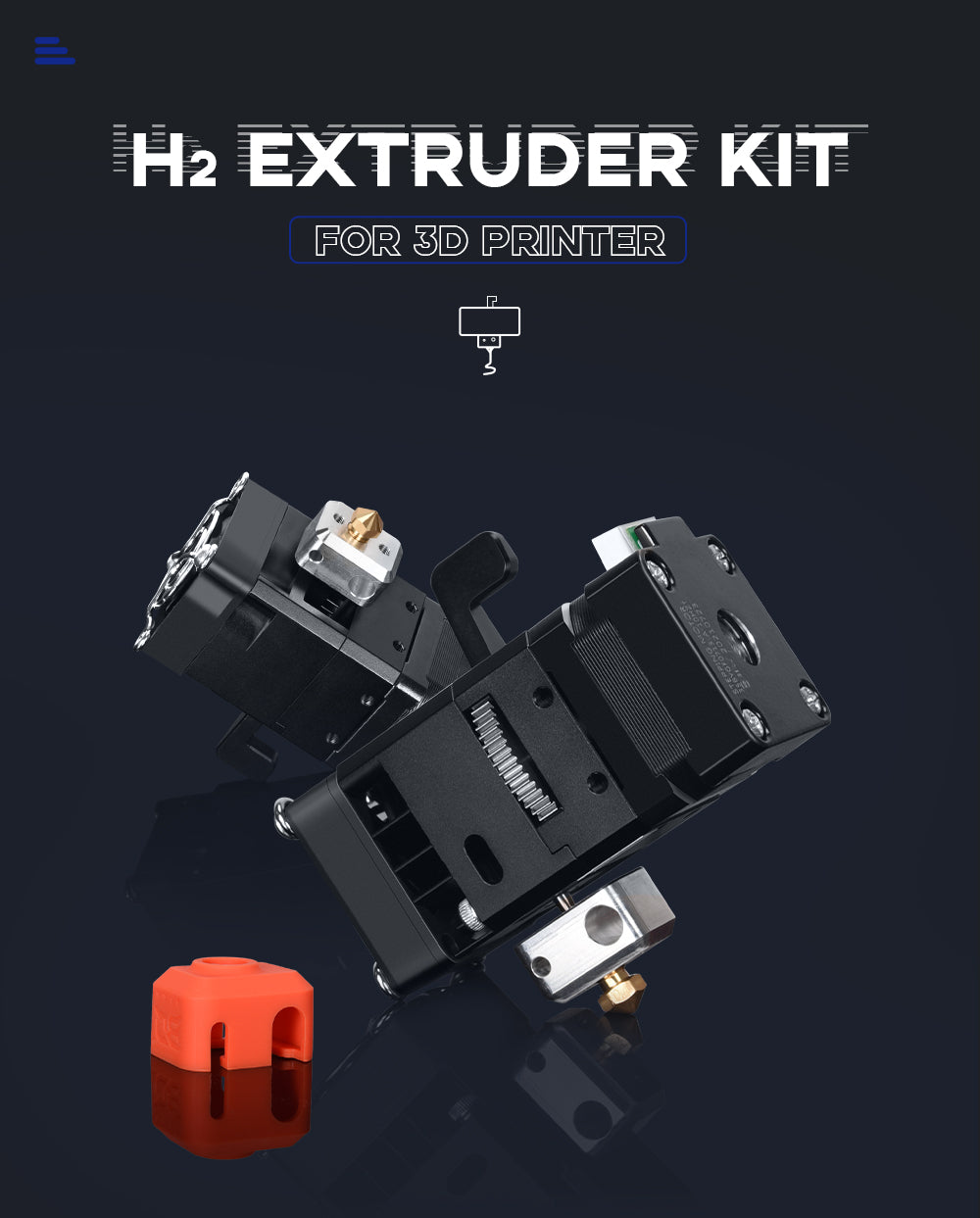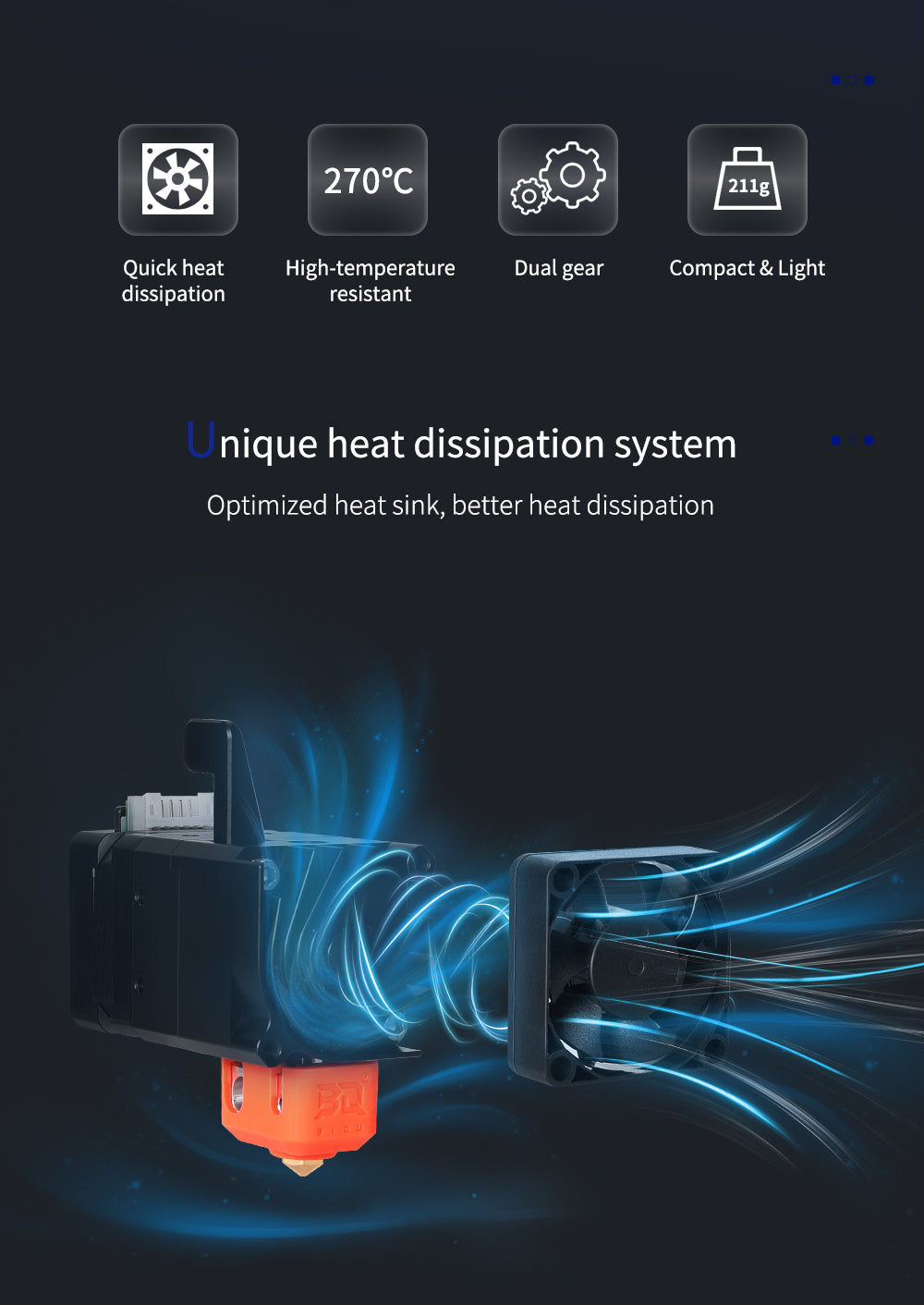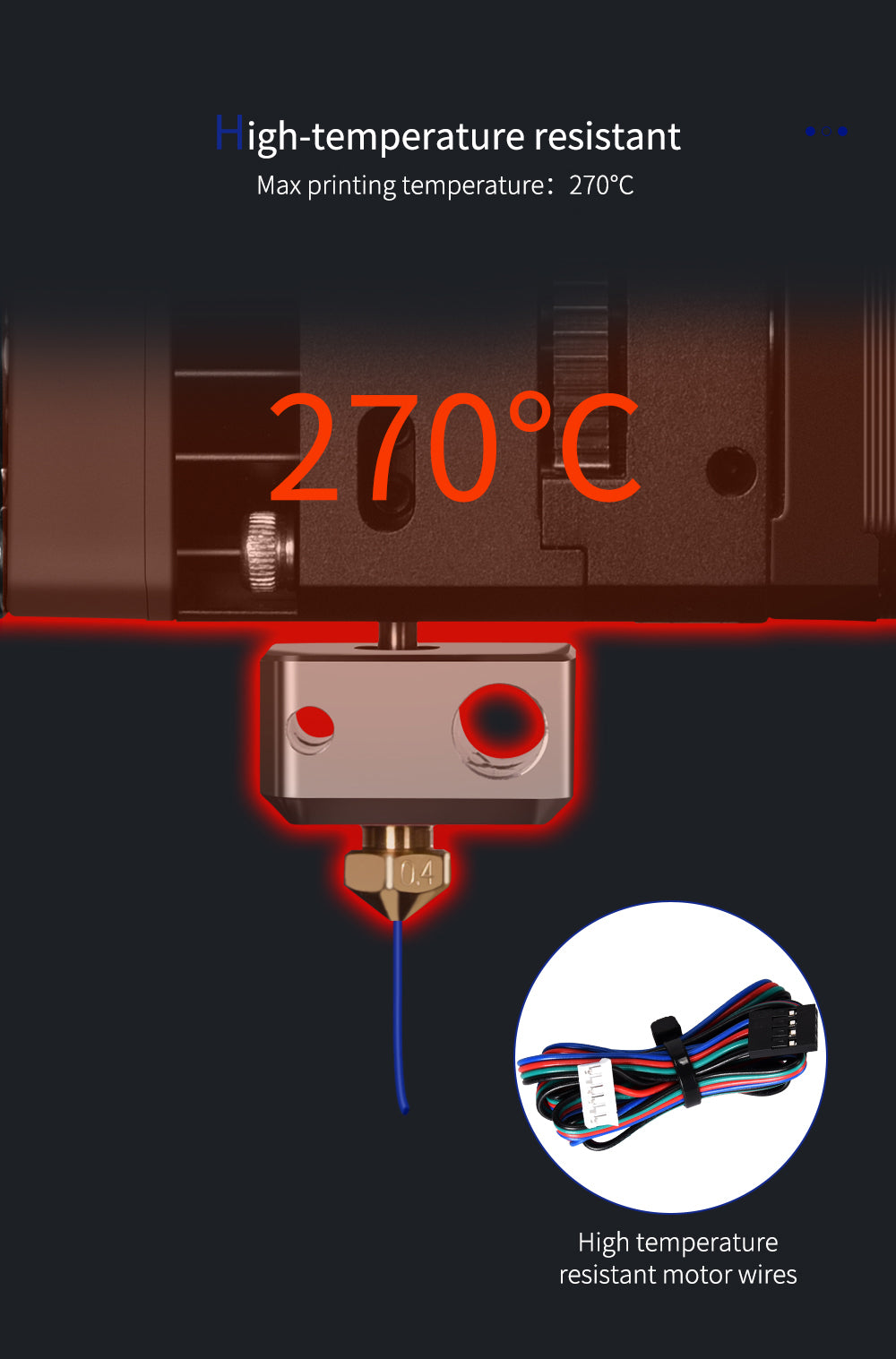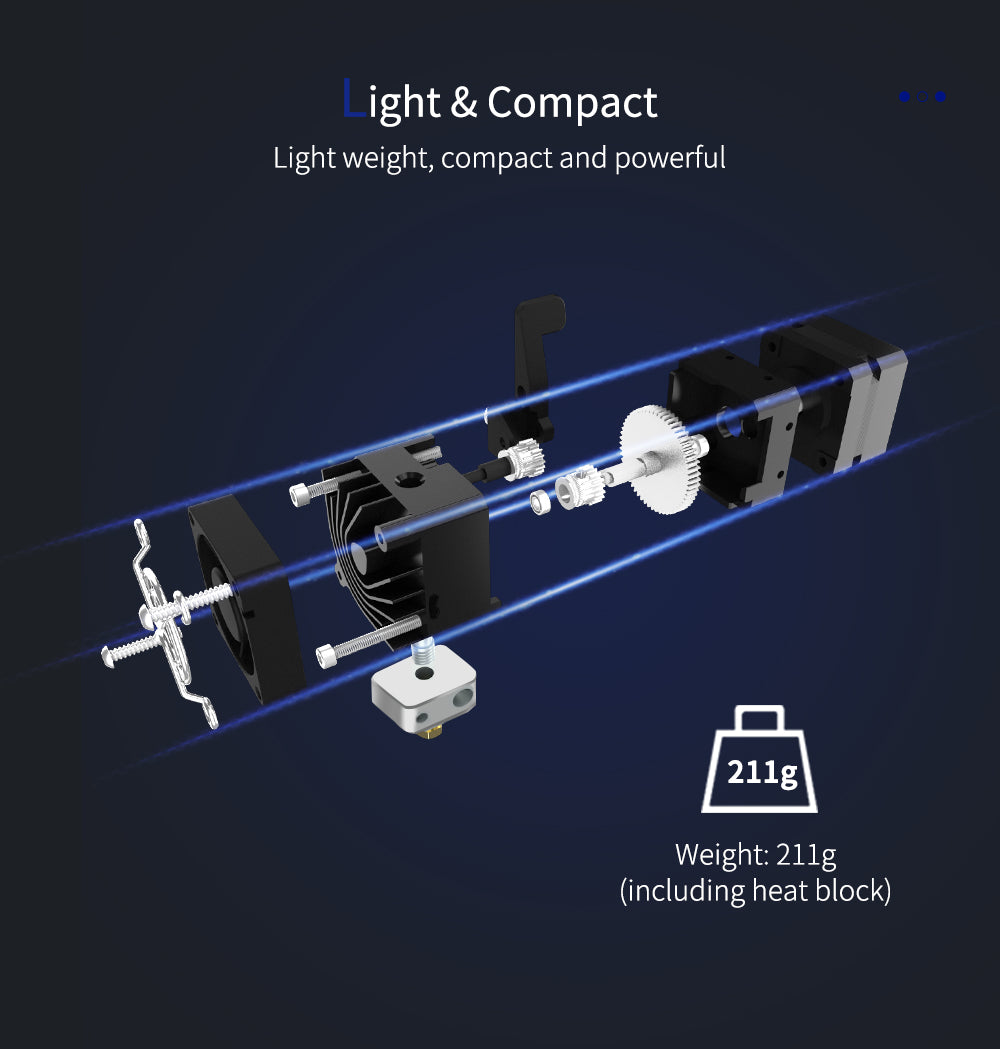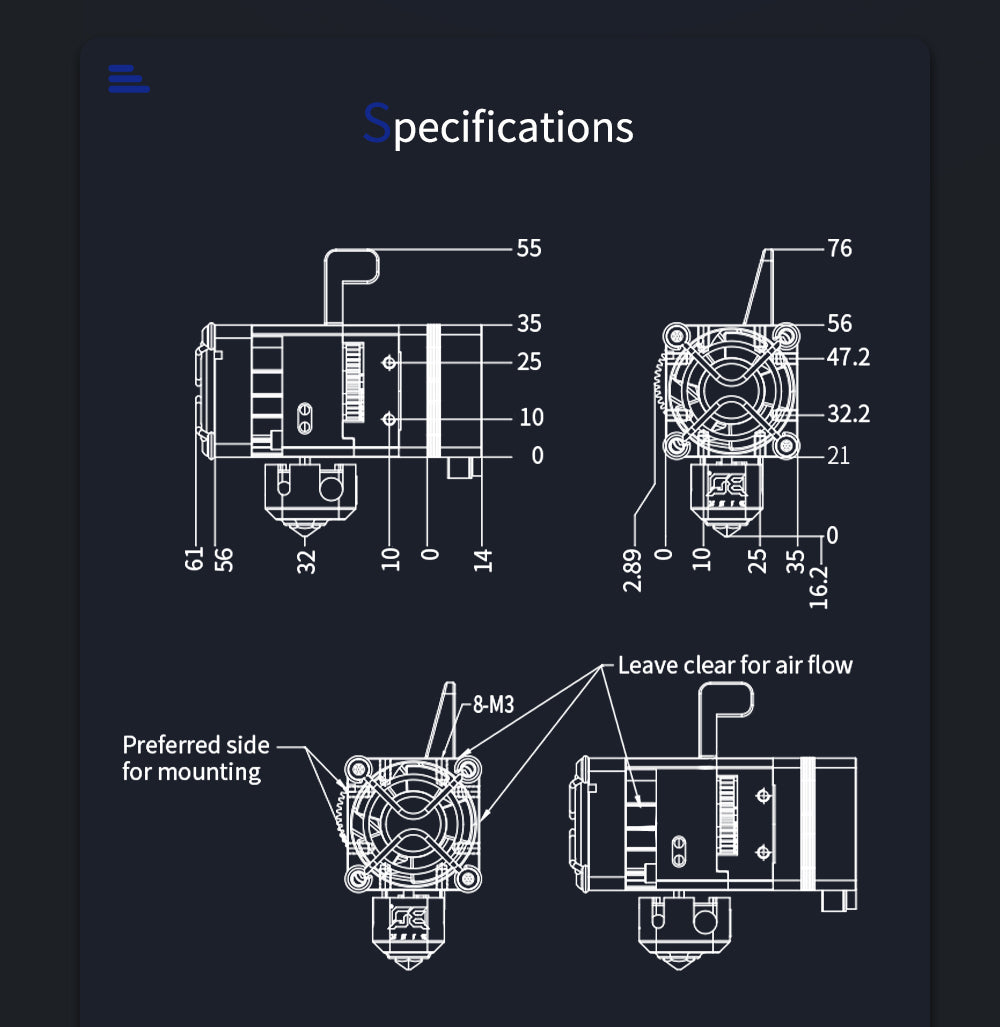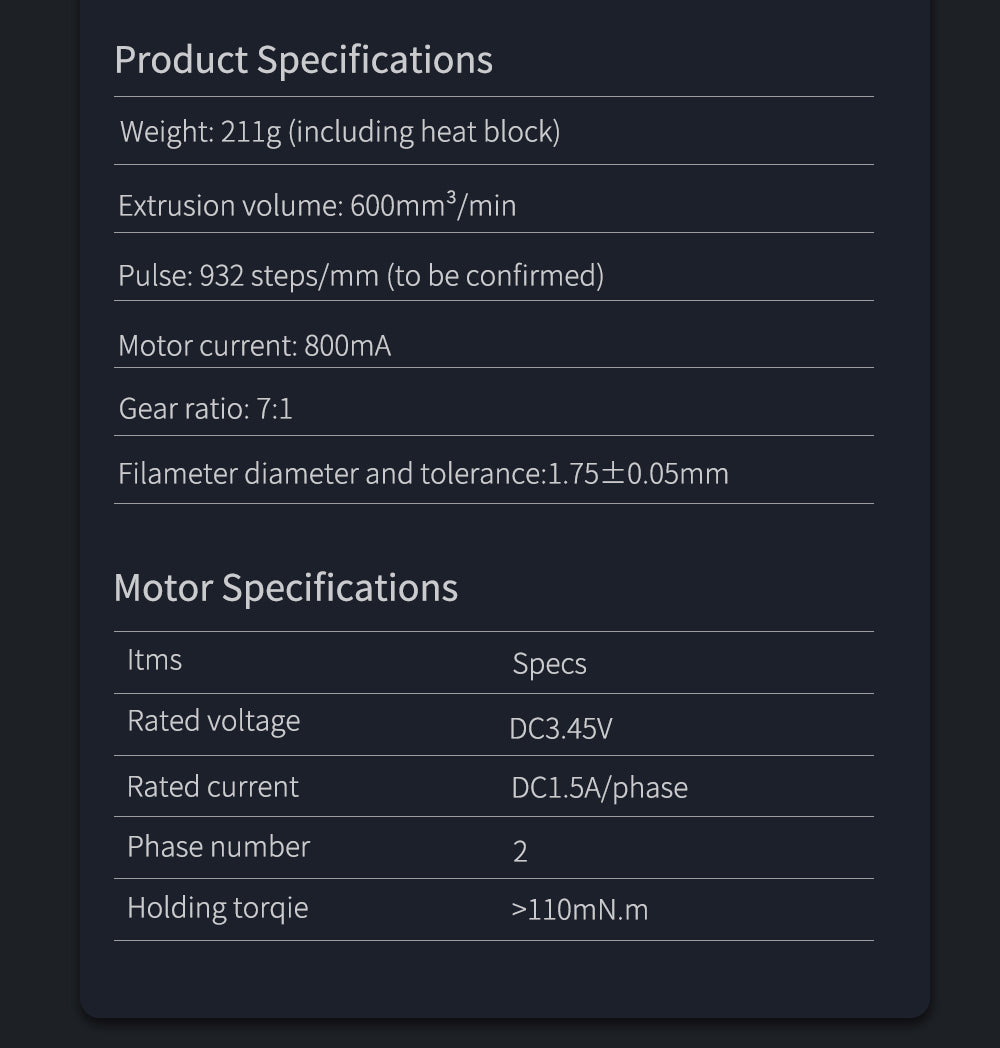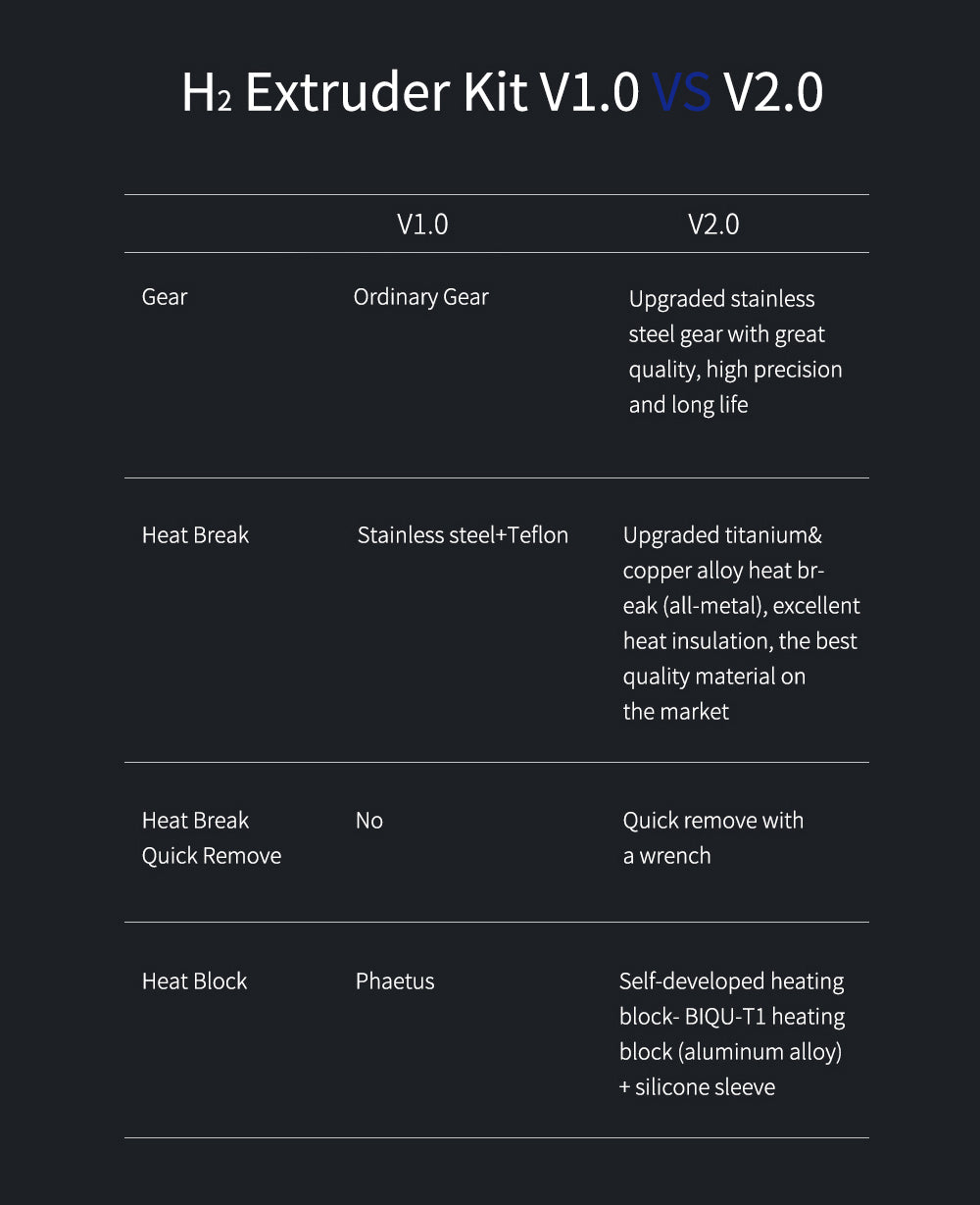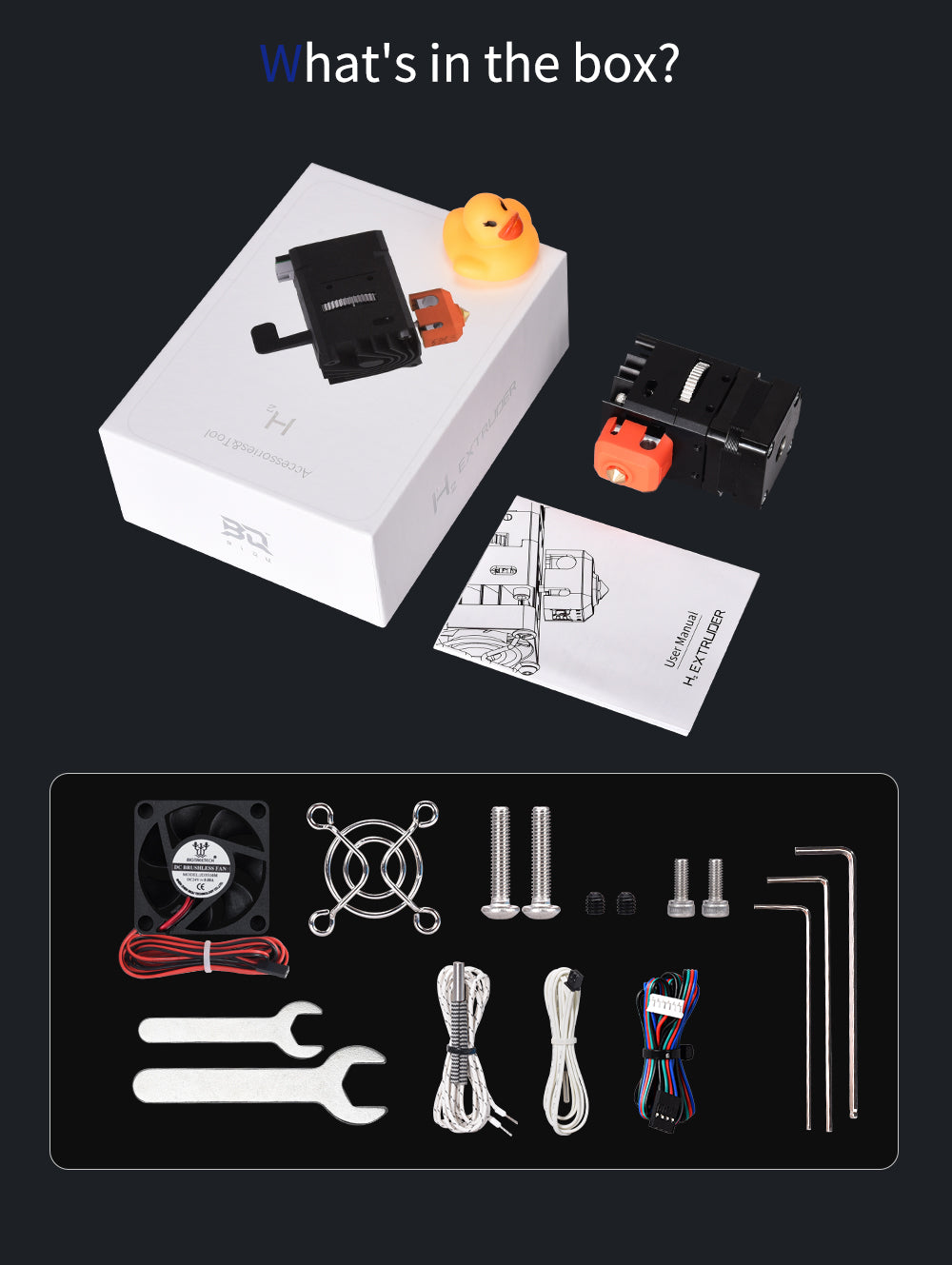 Great extruder
This really is a wonderful, compact and extremely cost effective extruder. It is really impressive how well it works for how small it is. And the whole thing is aluminum which is awesome. Literally a dual gear extruder with stepper motor, hotend with heating element and thermistor, silicone sock and nozzle for this price is crazy to me.
Knocked it out if the park BIQU.
Awesome products, great shipping, great service... H2 is a very capable device.
I have 3x - H2s, mated with BiQu B1 SE Plus, Ender3 Pro, and a CR-10 Smart. Throw in a Hermit crab on the B1 SE Plus and I have a very capable printing arsenal. Very satisfied with the products from BiQu and BTT.
heavy duty
Works good, even with my 3x80w heater HotEnd.
24/7 with 1.0mm volcano nozzle, 0.5mm layer and 100mm/s max printing speed
Fully satisfied
The Extruder is amazing. I loved the packaging too. Easy, silent and powerful.
BIQU H2 V2.0 Extruder For B1 BX Ender 3/ 3 V2/5/6 CR6/10