Description

Main Bondtech CHT® Advantages

1.Higher melt capacity by increasing the surface area of the heating walls
2.Affordable price

3.Machined with ultra-precision
4.Brass nozzle with Nickel coated surface
Follows nozzle standards:
RepRap (M6×1×7.5×12.5)
MK8 (M6×1×5×13)
May be used with 1.75 or 2.85mm hotends.

Advantages of the Bondtech CHT® technology:
Bondtech CHT® nozzles split the filament into 3 thinner strands allowing to melt the material from within. In doing so, the material melts faster and higher flow rates can be used.

Core Heating is a patented technology
Nozzles for 3D printers made of metal with at least one or a multitude of holes to increase the surface area of the heating walls.

Advantages of the Nickel Coating
A Nickel coating is applied to our Coated Brass nozzles to provide protection against corrosion, erosion, and abrasion. Nickel coated nozzles have more corrosion resistance and lower coefficient of friction, which allows slicker feeding of material and delays plastic adhesion to the nozzle's surface.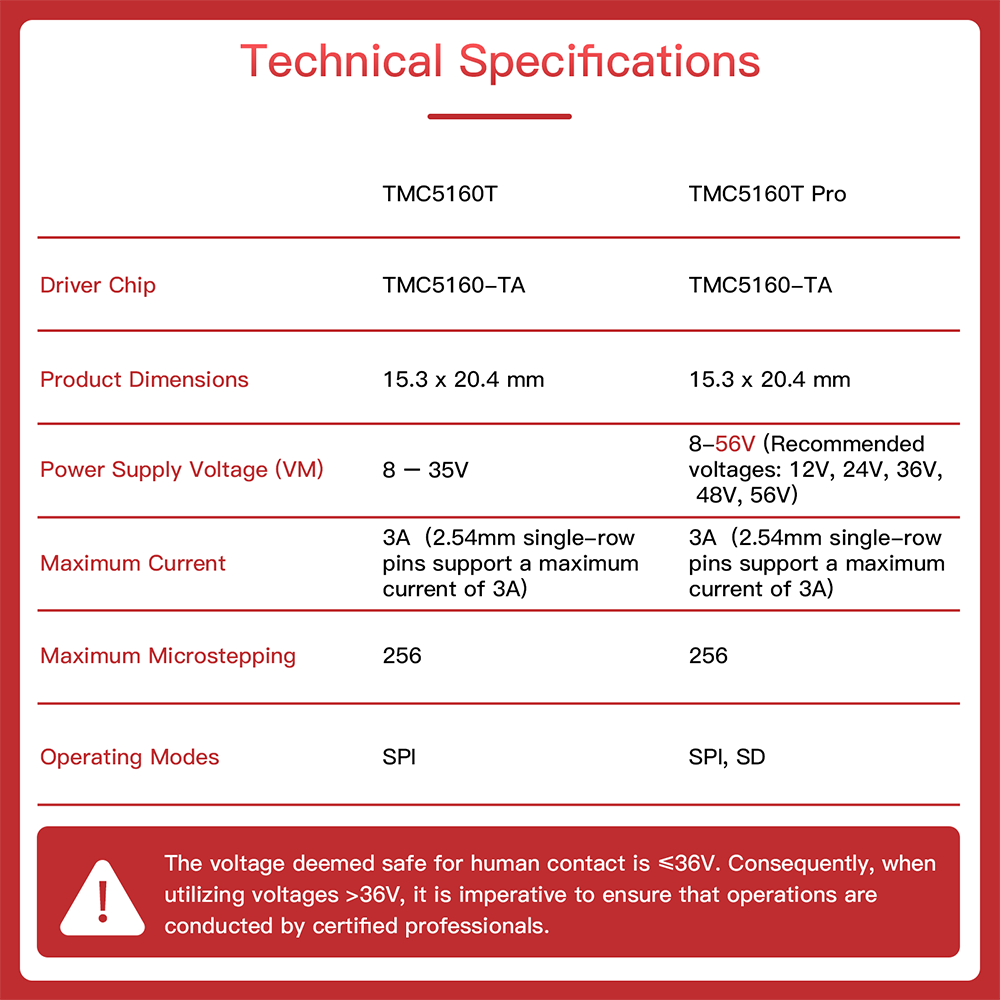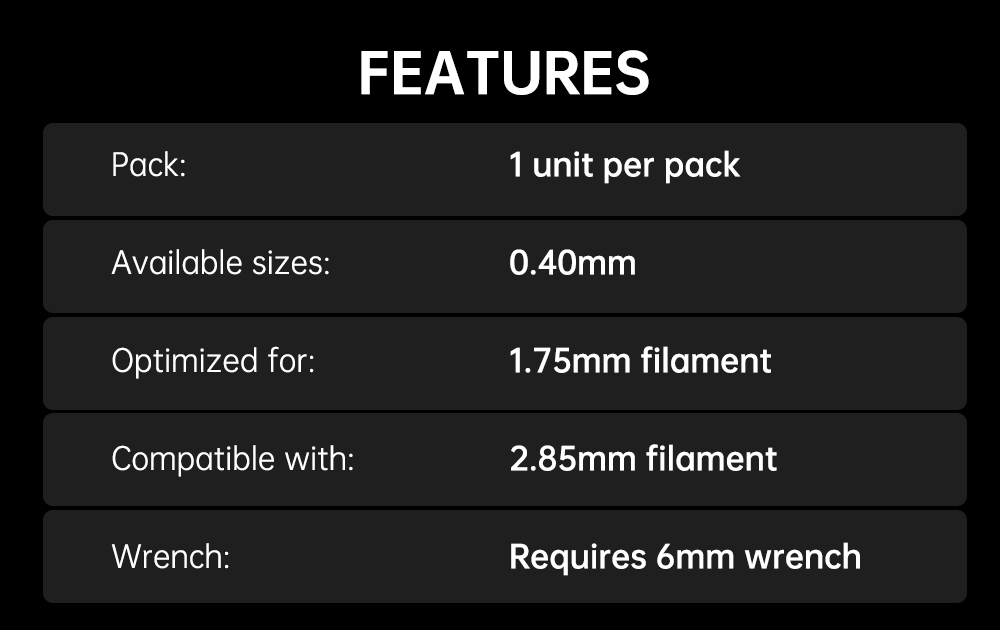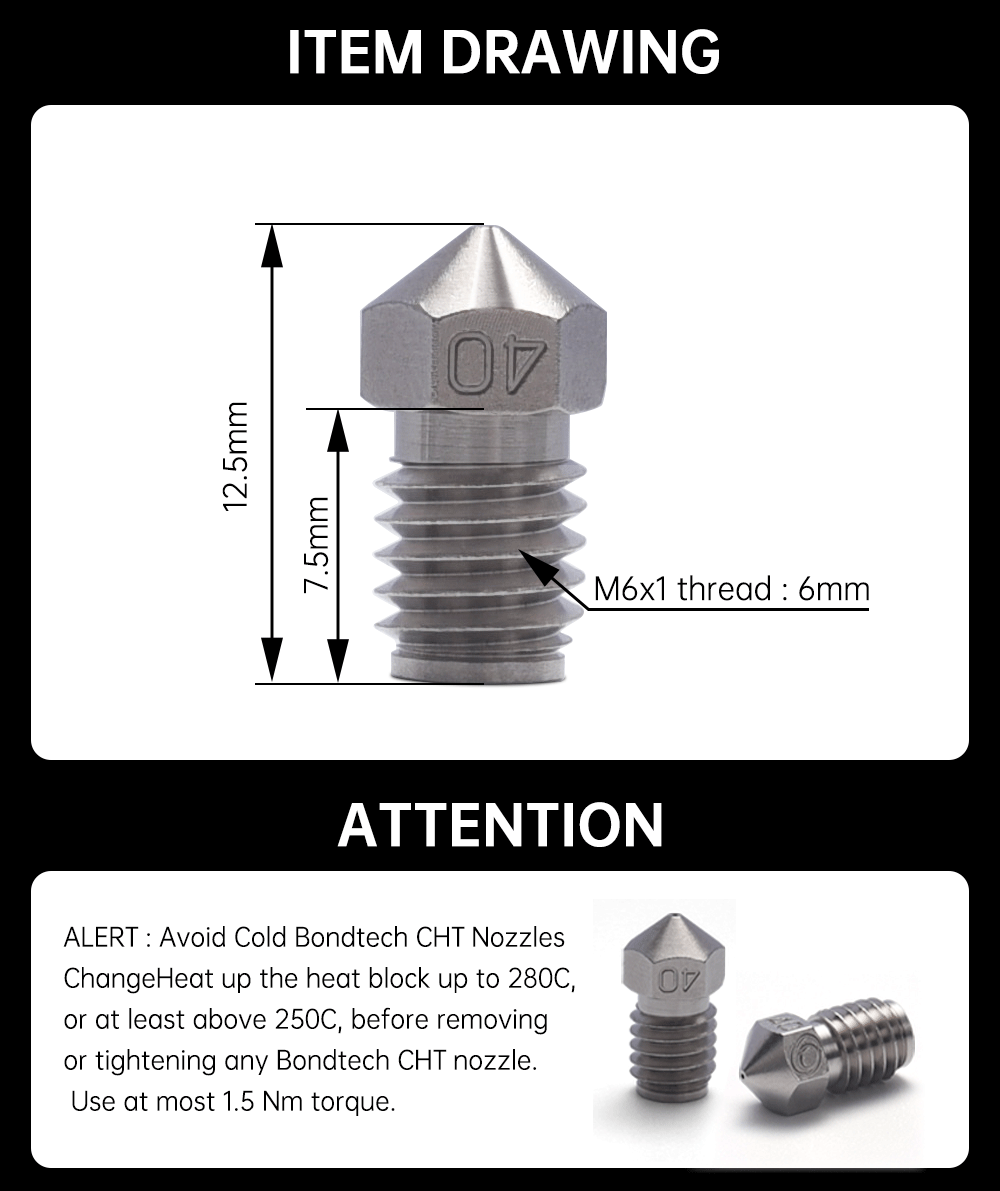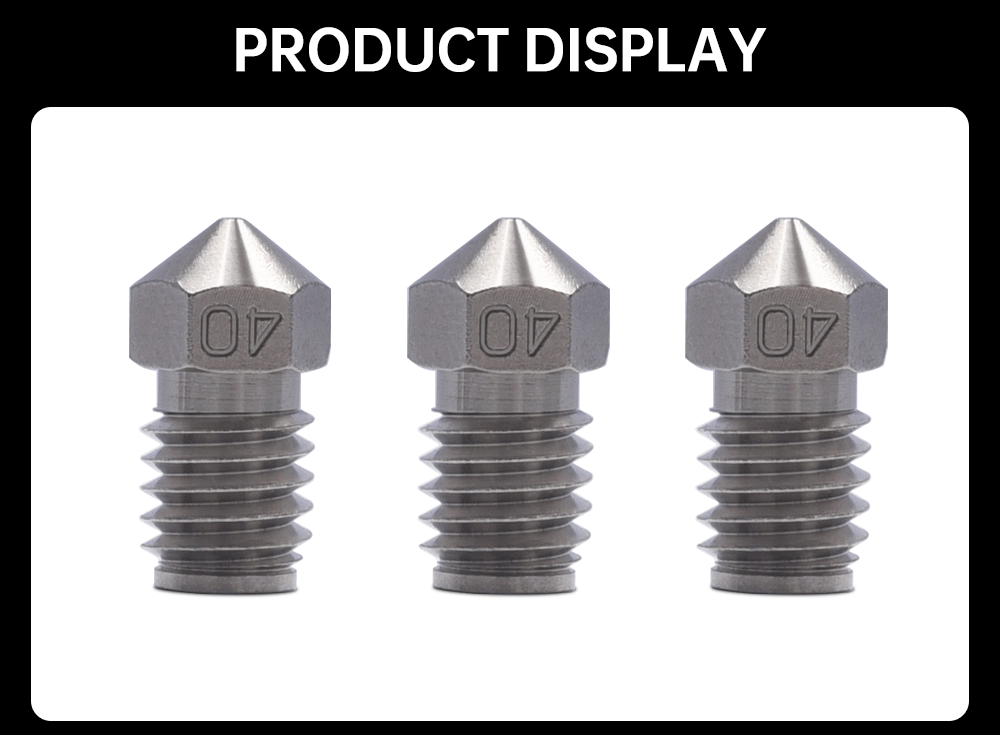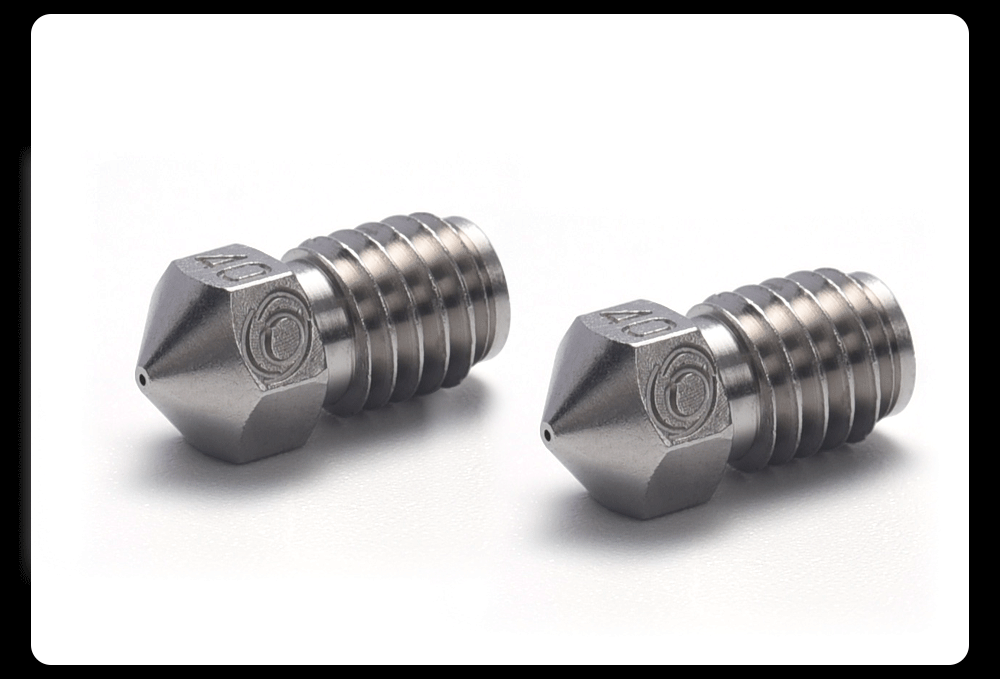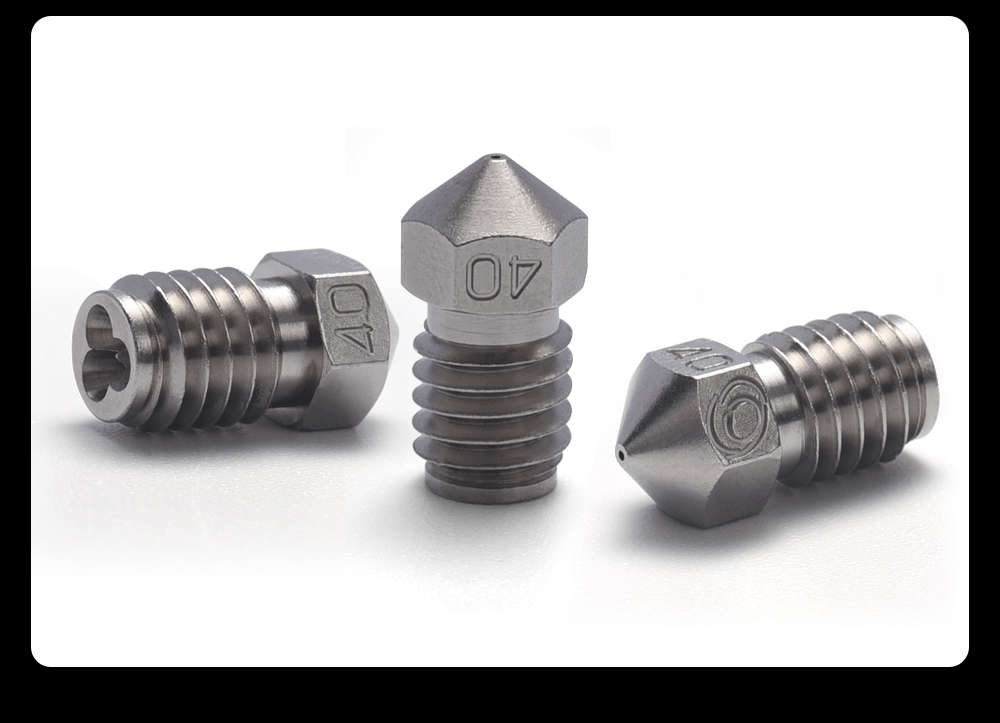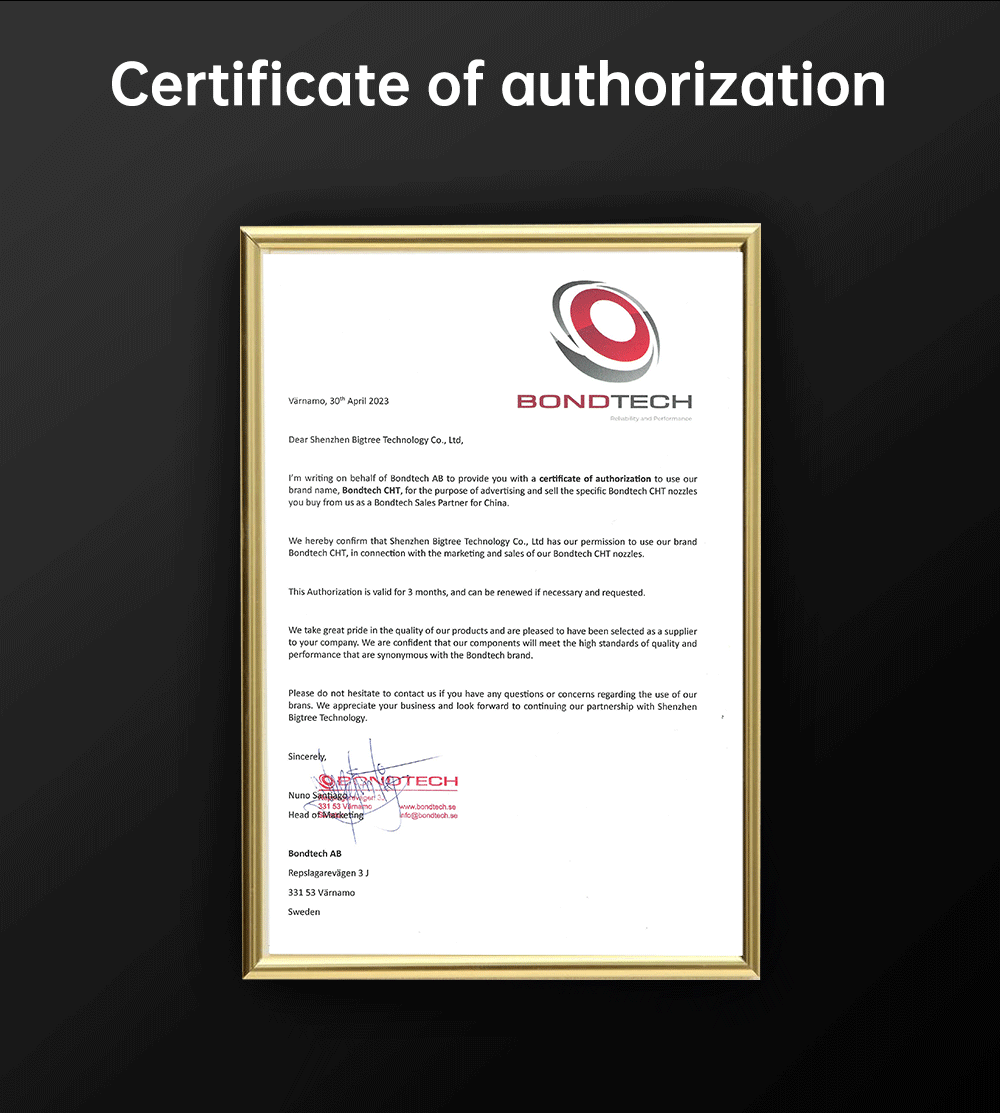 REVIEWS
Discount Code FAQ
1. How do I use the discount code?
Copy the discount code from the product page,and then apply the discount code at check out.
2. Can I redeem multiple discount codes?
No. Discount codes cannot be combined. Only one code can be applied per order.
3. Why is my discount code invalid?
1)The discount code is not applicable to the specific items you want to buy
2)The discount code wasn't entered correctly
3) The discount code has expired
4) The discount code is not from BIQU store
If you have any questions, please feel free to reach out to our customer service team info@biqu.equipment
Fast, Free shipping on orders over USD $49
180-Days Hassle-Free Warranty
We accept credit cards, PayPal, Apple Pay
Lifetime Customer Support
Live Chat or Email
Newsletter
Subscribe to get the latest special offers, free giveaways, and once-in-a-lifetime deals from BIQU.