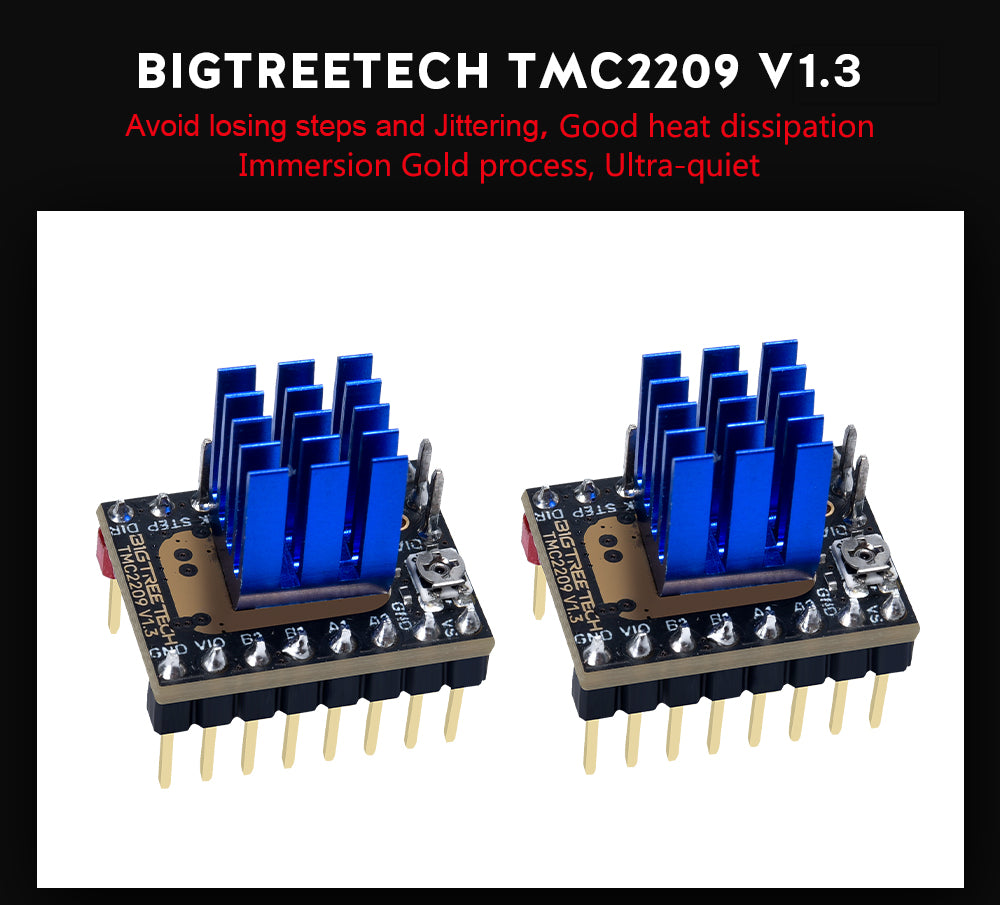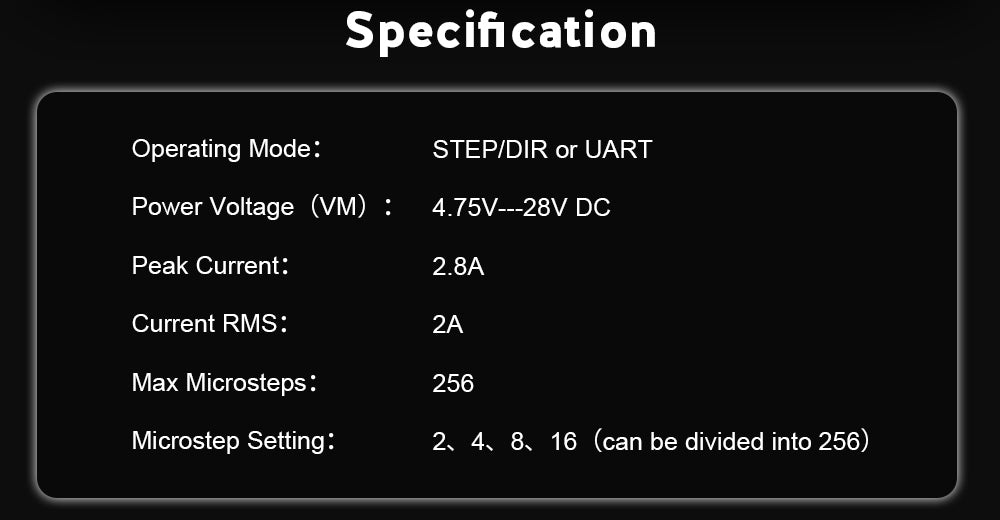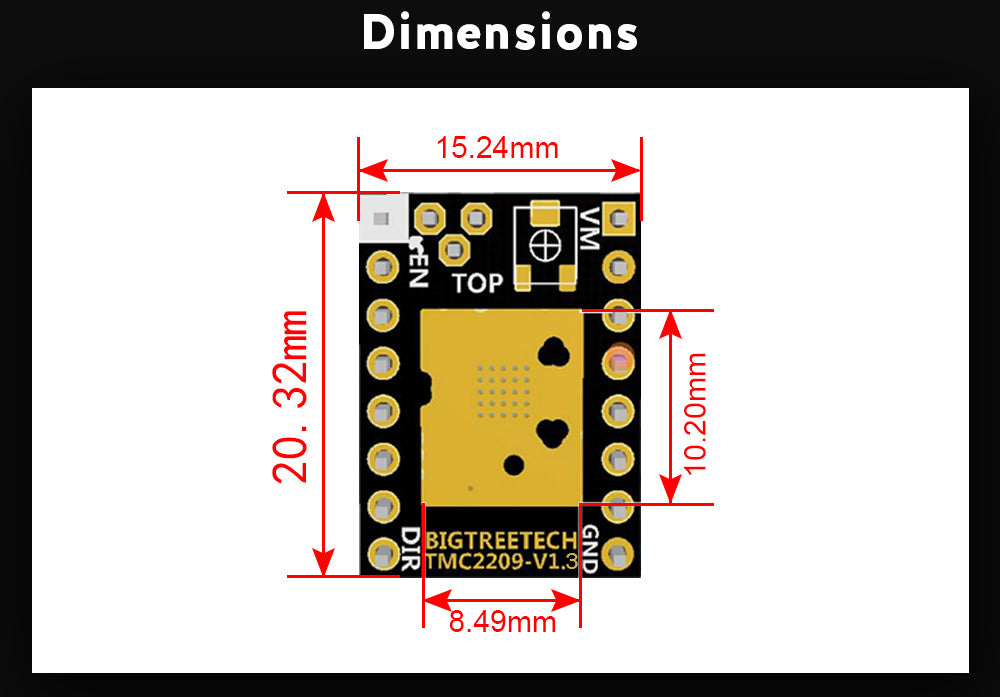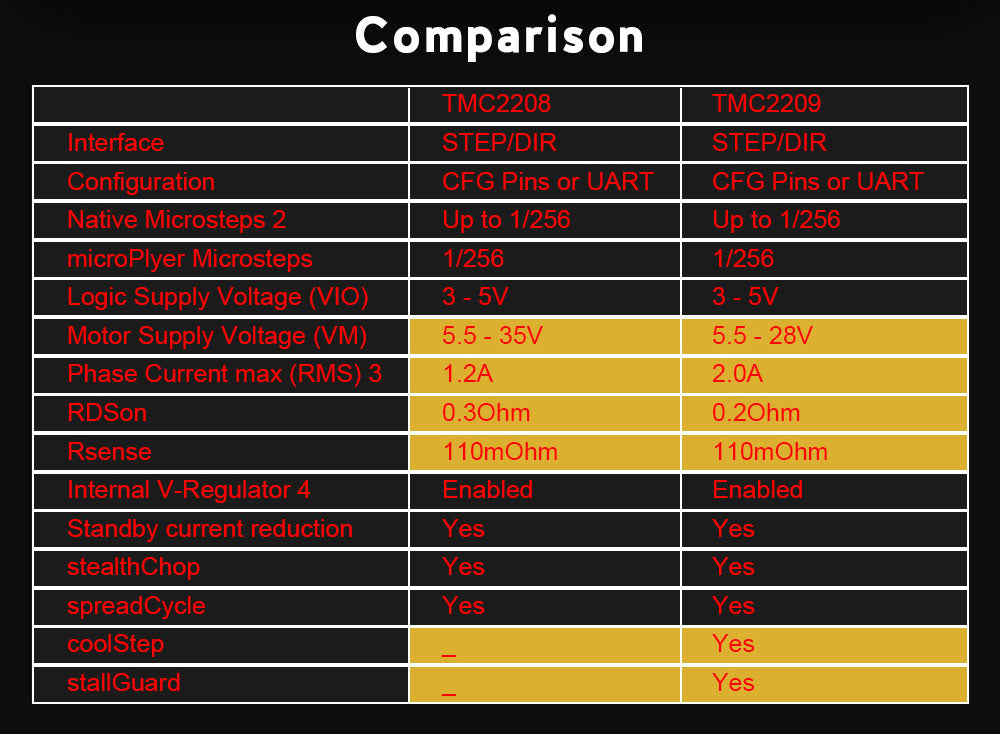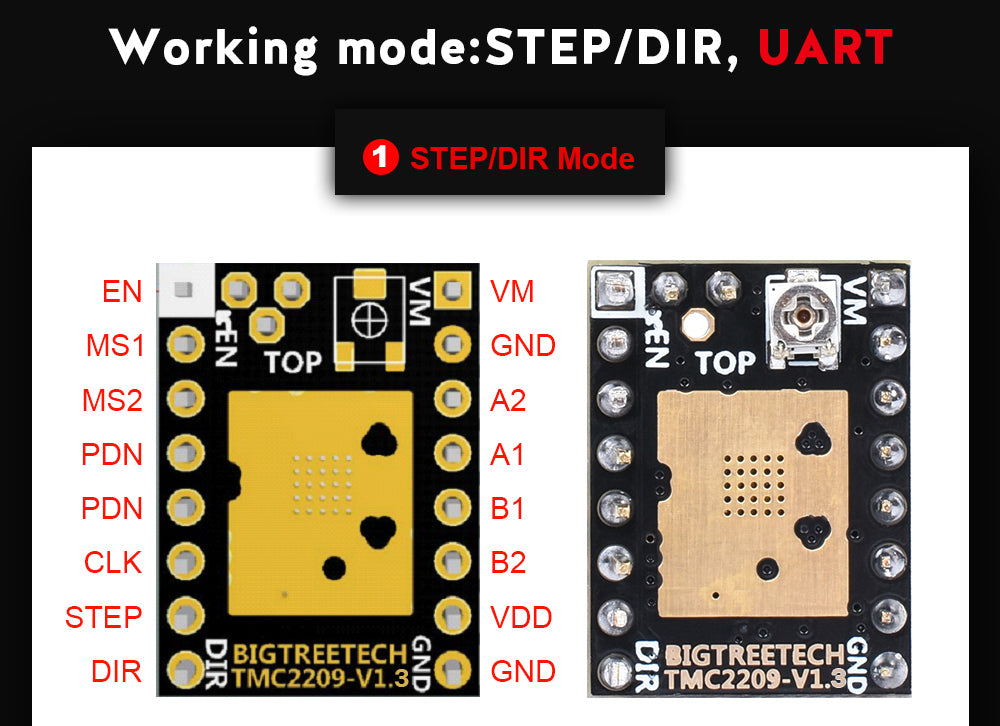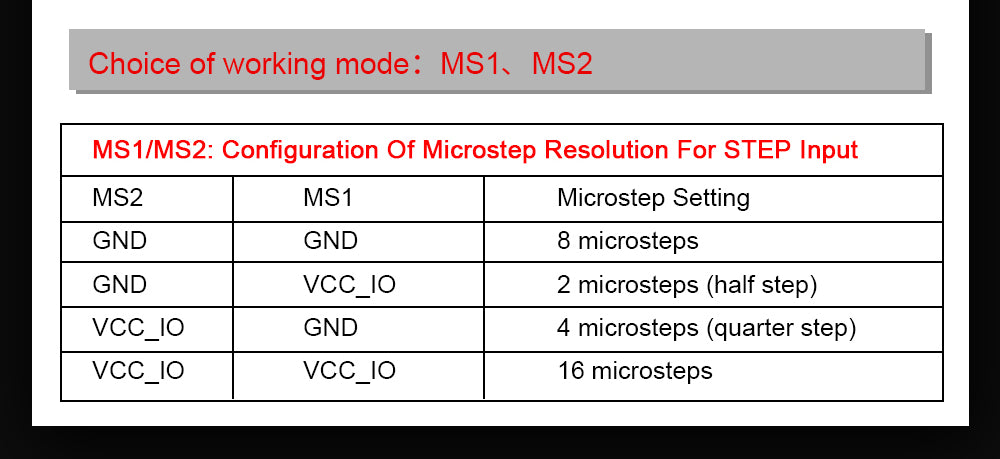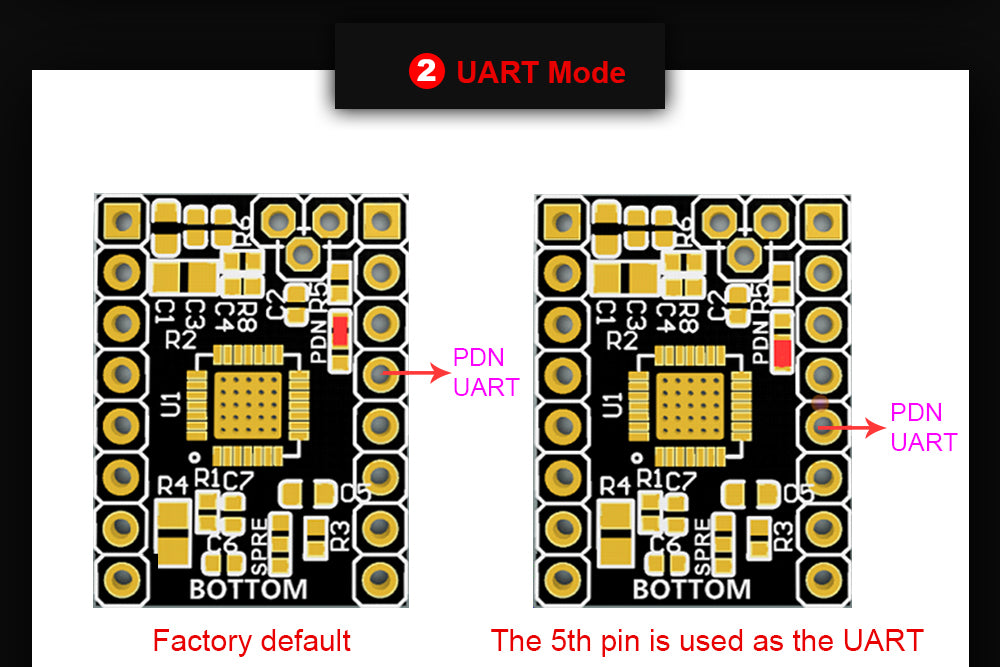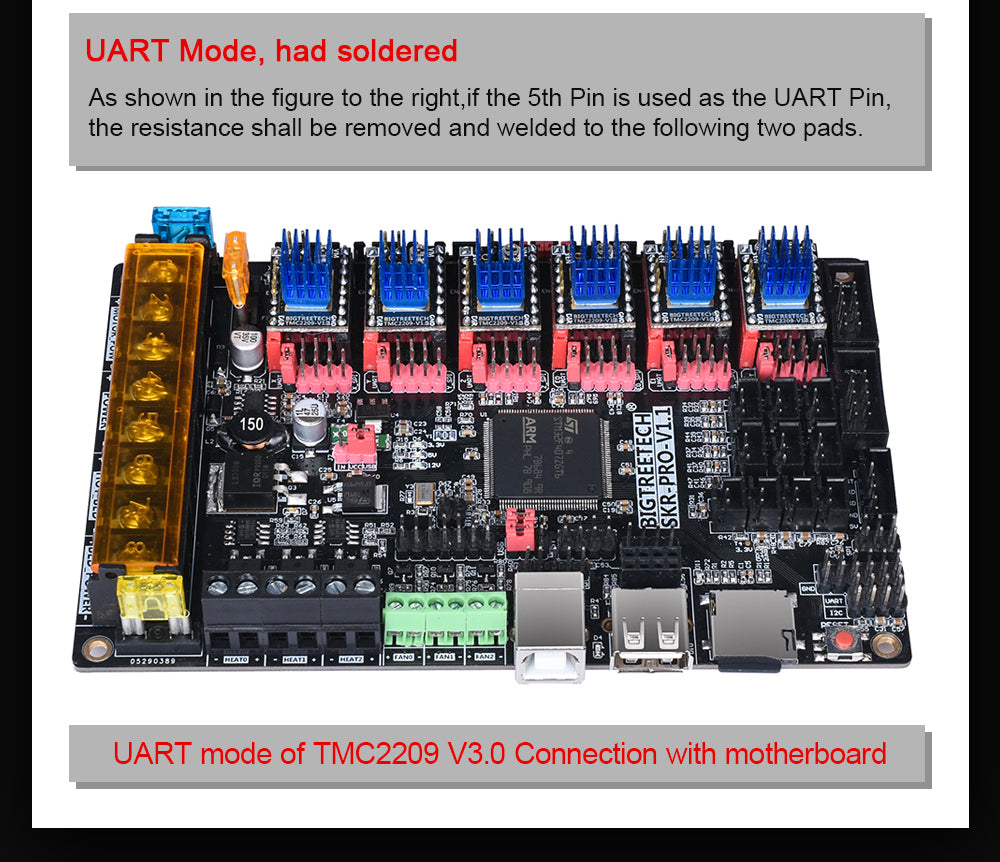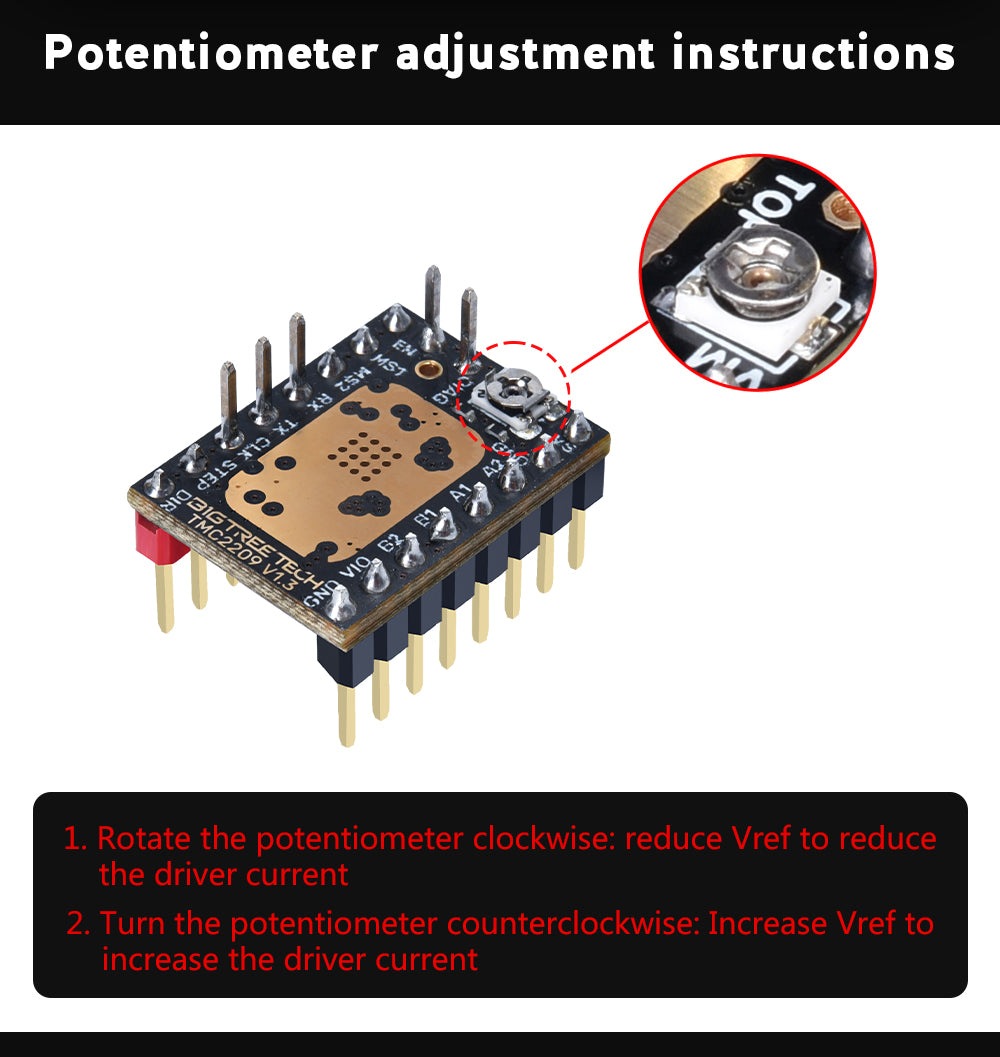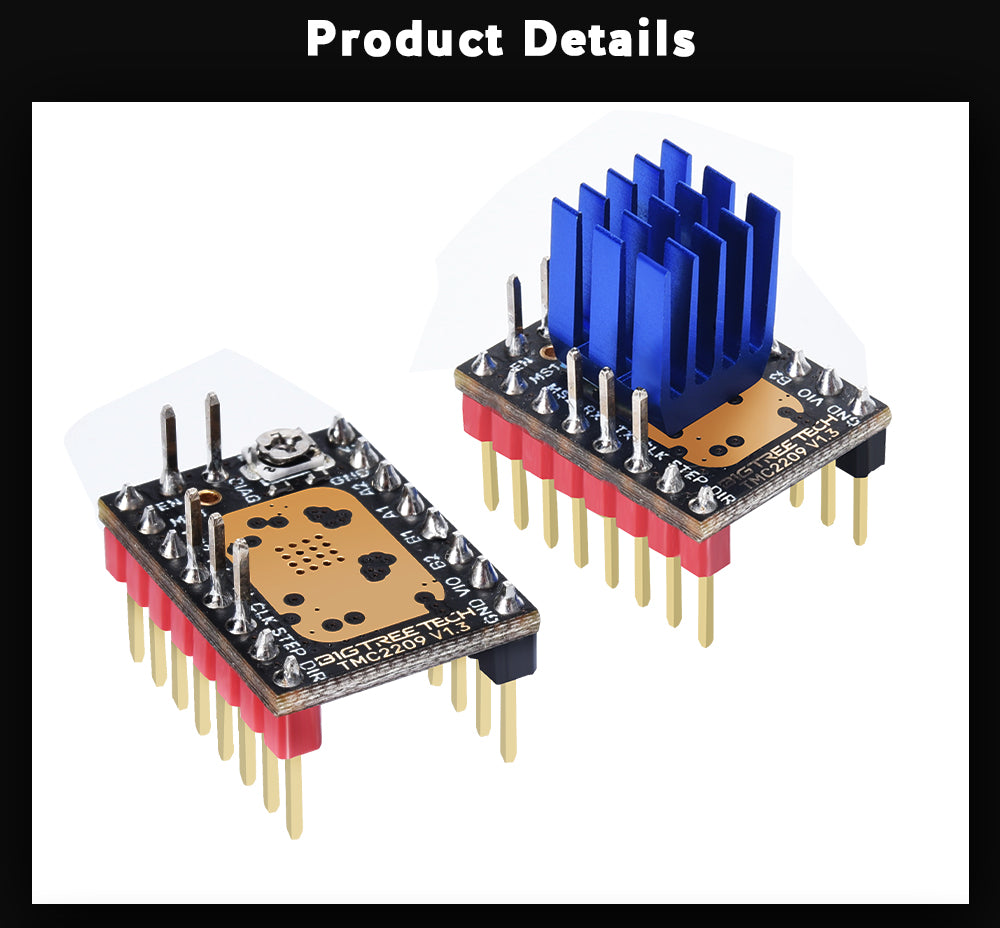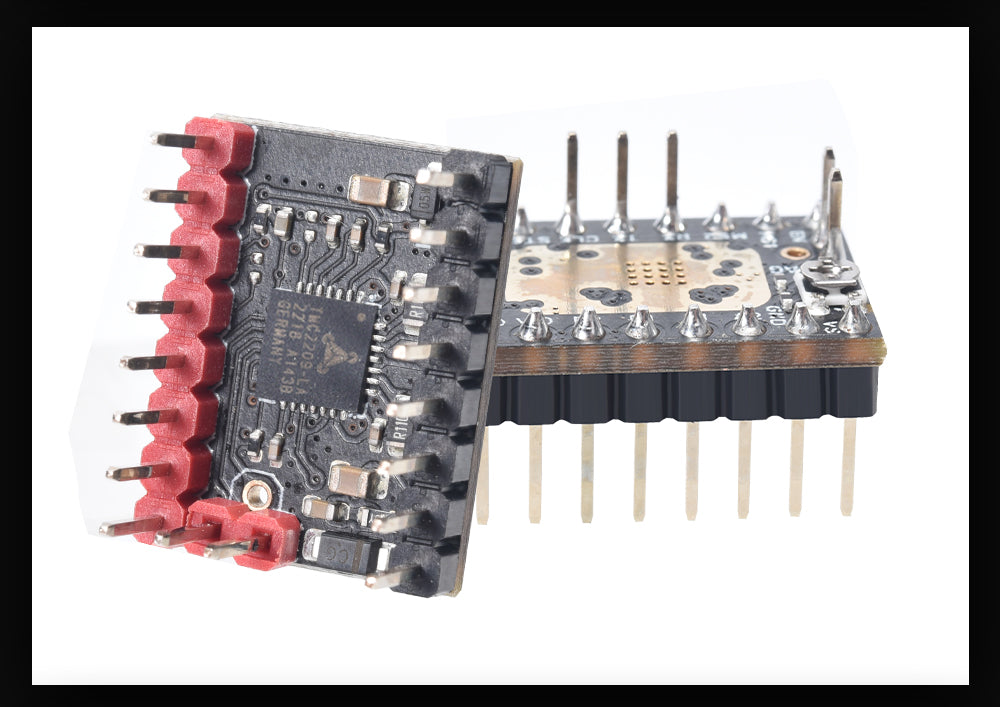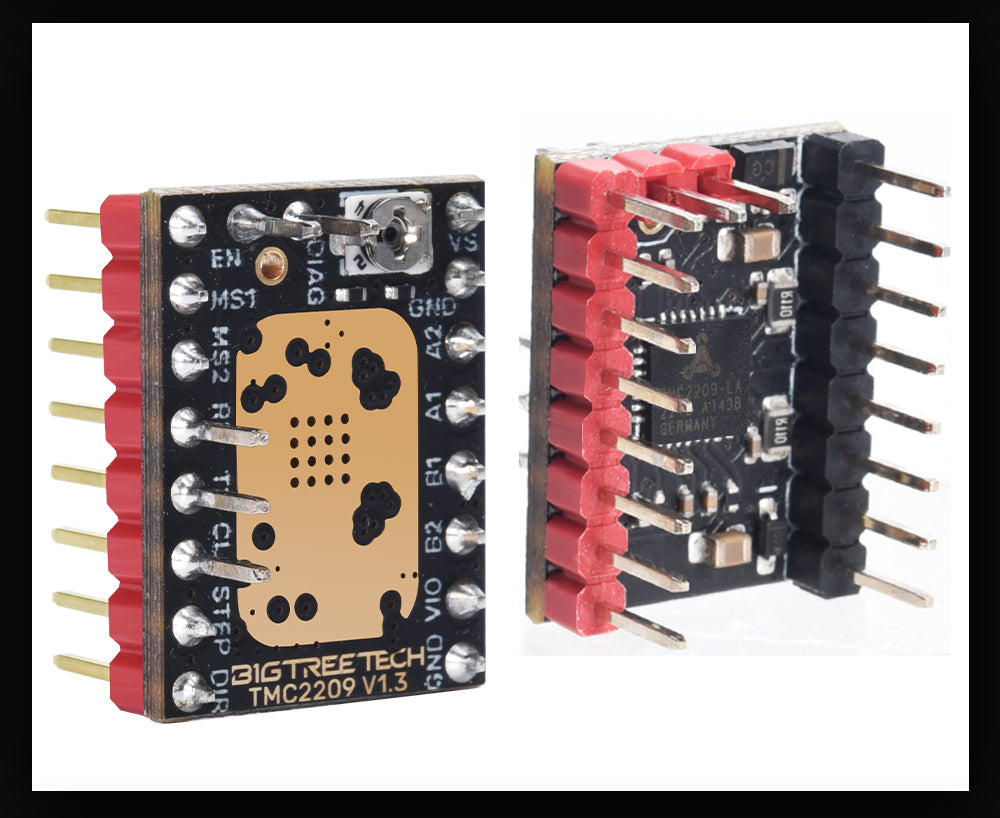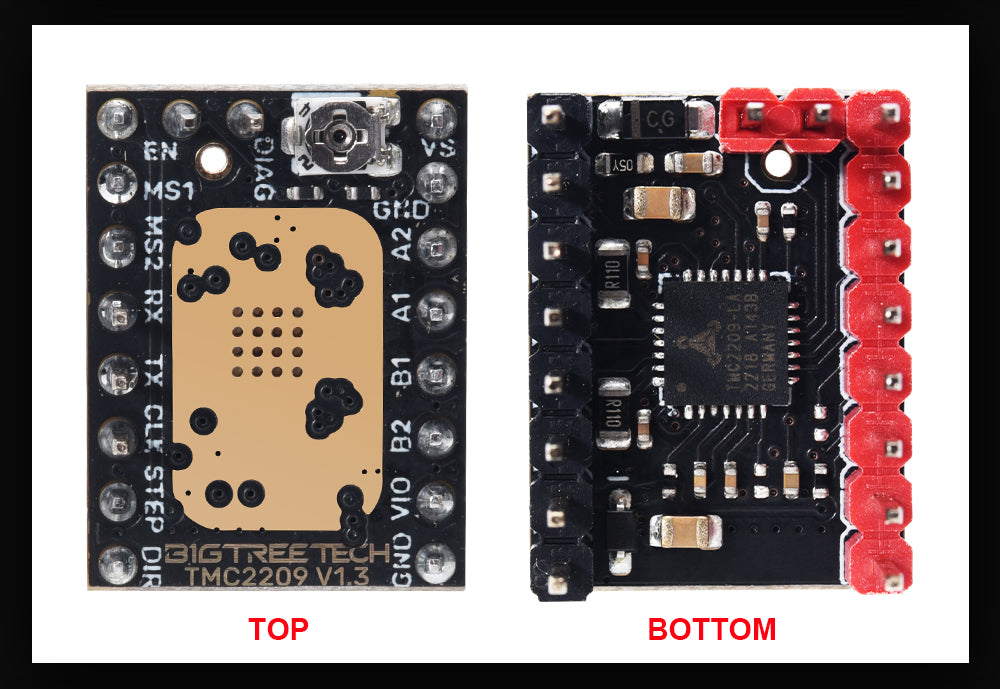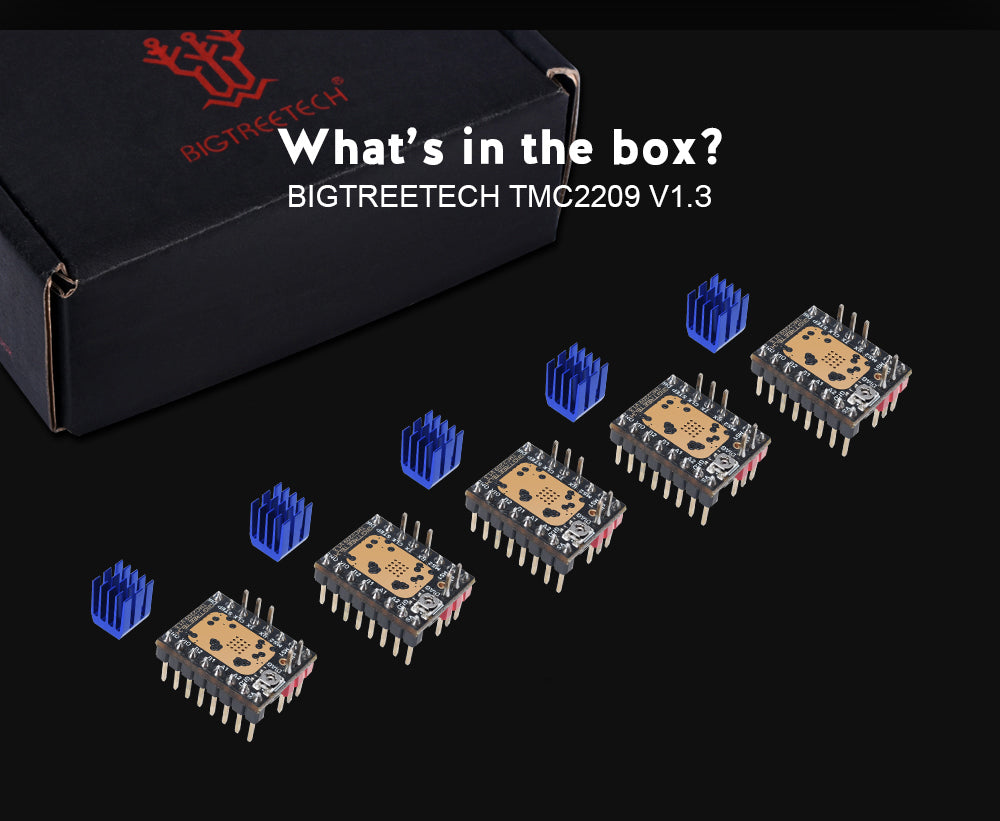 REVIEWS
TMC2009 Stepper Motor Driver
They were purchased as spare parts for the already used TMC2009 v1.2. But I expect them to be as good as TMC ver. 1.2.
Works Greate
Silent and fast mode possible. Best driver i have so far
2209s Rock...Hard!!!
Decided to finish off a 2016, yes 6 year old, Delta kit and set up with a Smoothieboard that run extremely well. Then chose to try the 2209s with Klipper and on and old BTT Ramps 1.3 board/Arduino setup and the performance to an already great system is now stellar. I highly recommend these drivers.
BIGTREETECH TMC2209 V1.3 Stepper Motor Driver