Key Features:
TMC5160T Plus is a high-power stepper motor driver control module, featuring 8 high-power MOSFETs separately mounted on the board with a maximum voltage of 60V. This supports a wider range of stepper motors and offers greater adaptability.
8 high-power MOSFETs separately mounted on the board with 100V voltage resistance, 93A current resistance, and equivalent resistance as low as 6mΩ, significantly enhancing the drive's performance

Supports a maximum voltage of 60V, a maximum effective current (IRMS) of 10.6A, and a sine wave peak current of up to 15A

StealthChop TM mode and SpreadCycleTM mode selectable, with standalone mode, UART mode, and SPI mode selectable

Generates significantly less heat compared to other drives with the same chip model, and outperforms others on the market

Can prevent motor jitter and avoid losing steps

Tested to drive 36, 42, 57, 86, etc., stepper motors

ESD protection on the drive power, logic power, etc., to prevent damage due to power fluctuations and static electricity

On-board 24V always-on fan interface facilitates active cooling

Encoder interface reserved for DIY usage

Integrated heat sink design, providing high heat dissipation while enhancing structural integrity and aesthetics

Supplied with adapters and wires for both standard drives and EZ drive, for user convenience

Heat sink pre-designed with fan mounting holes for DIY fan installation.
Product Model Comparison:
Product Description: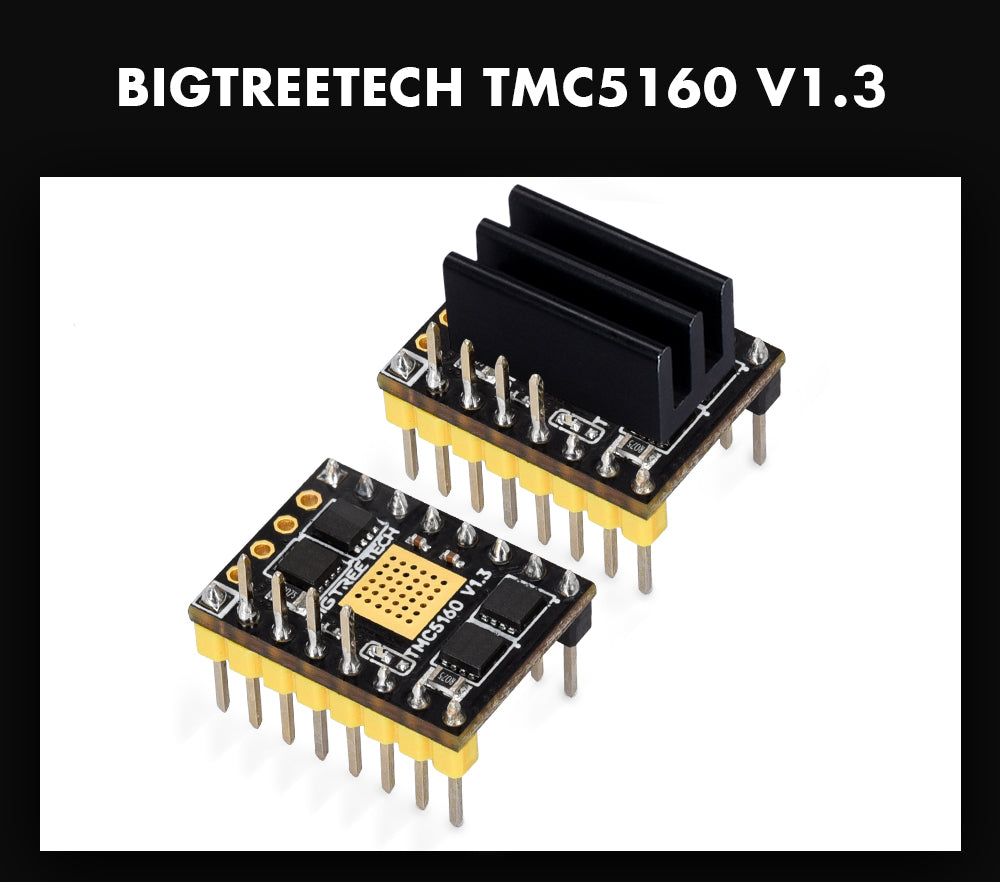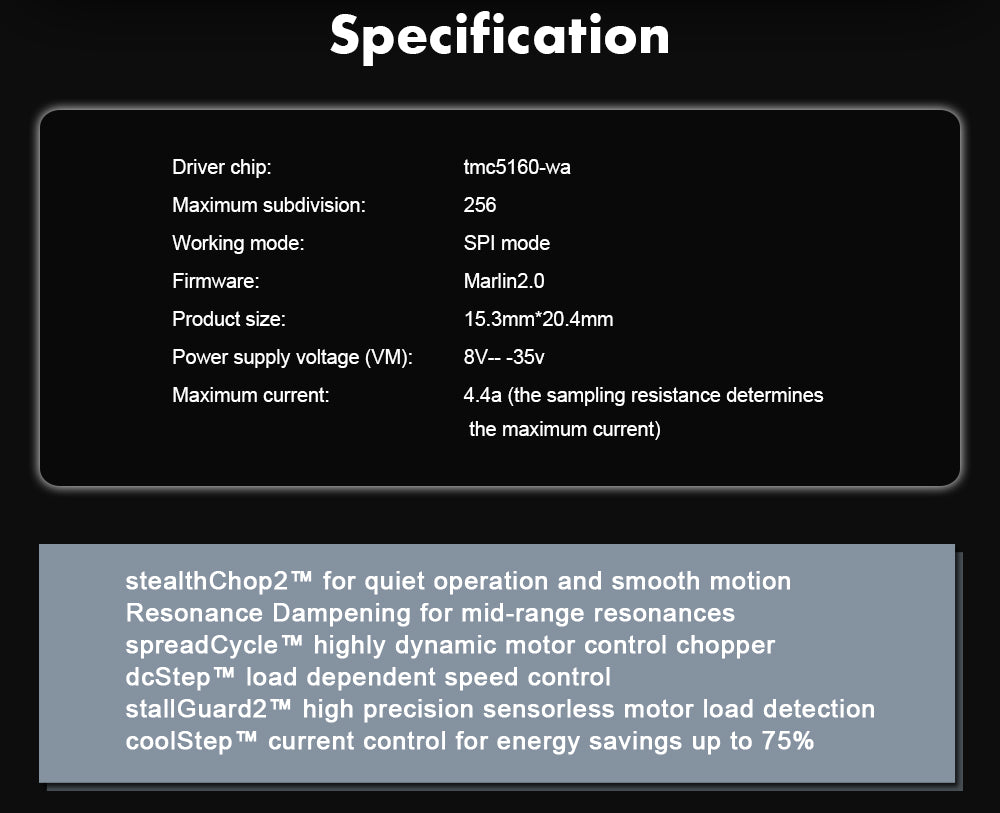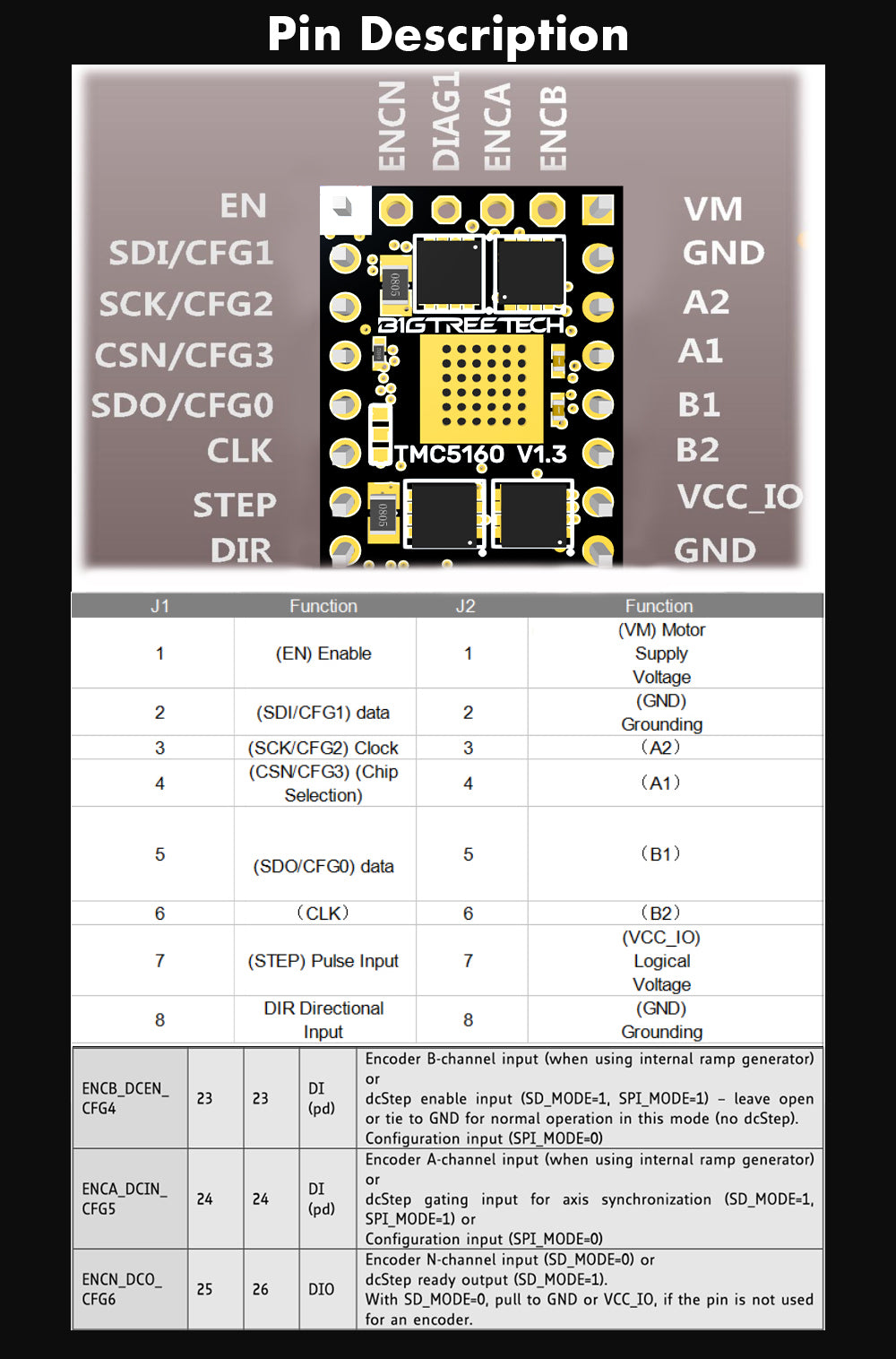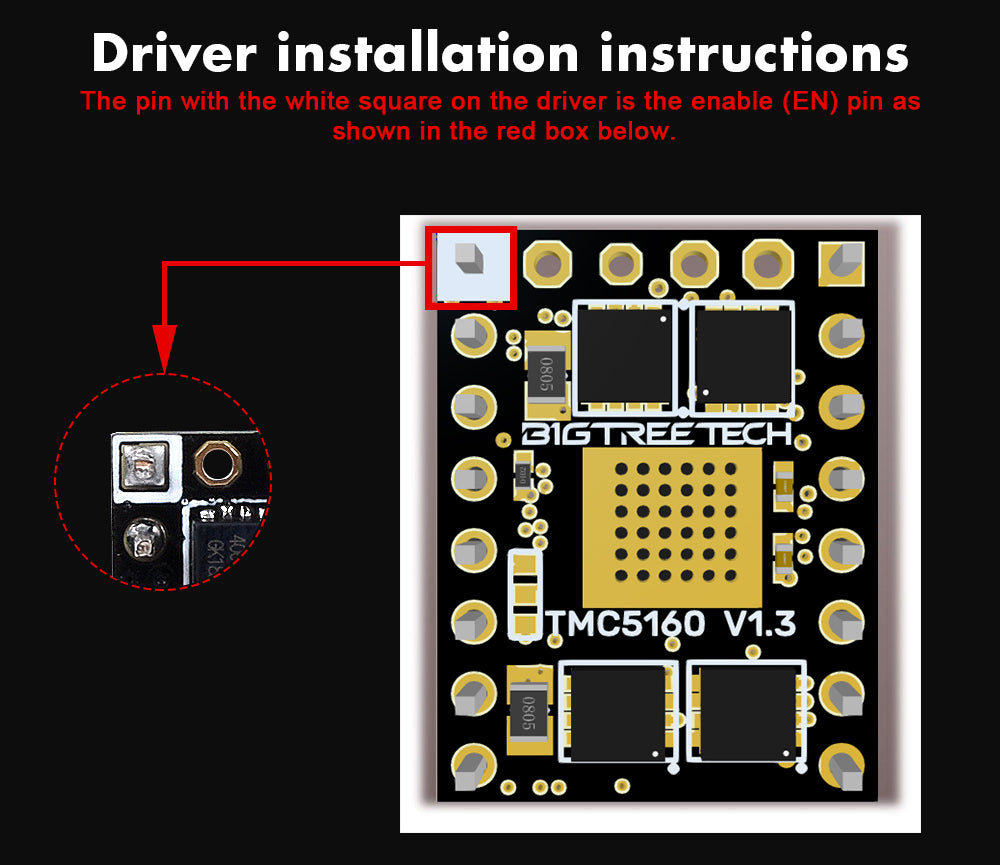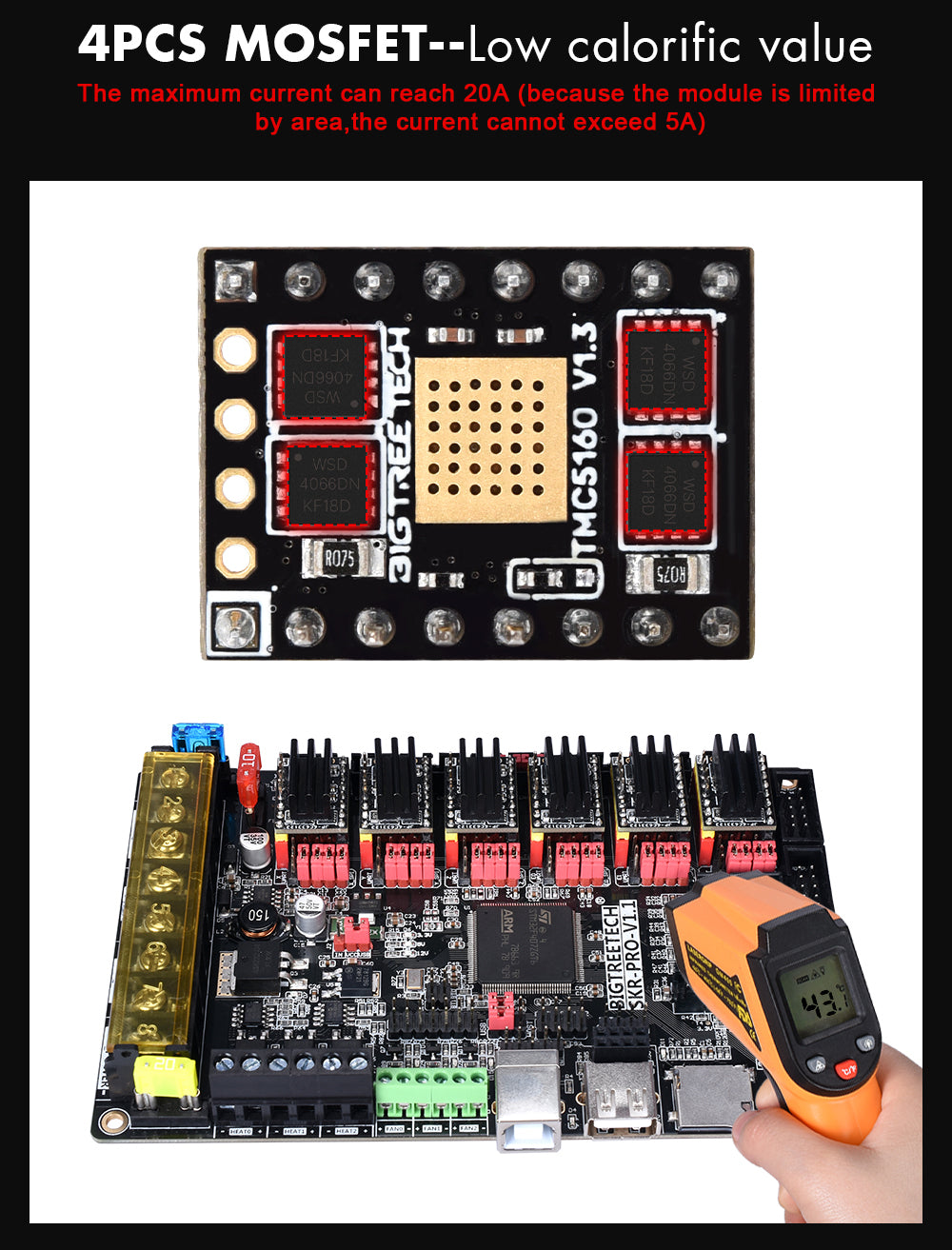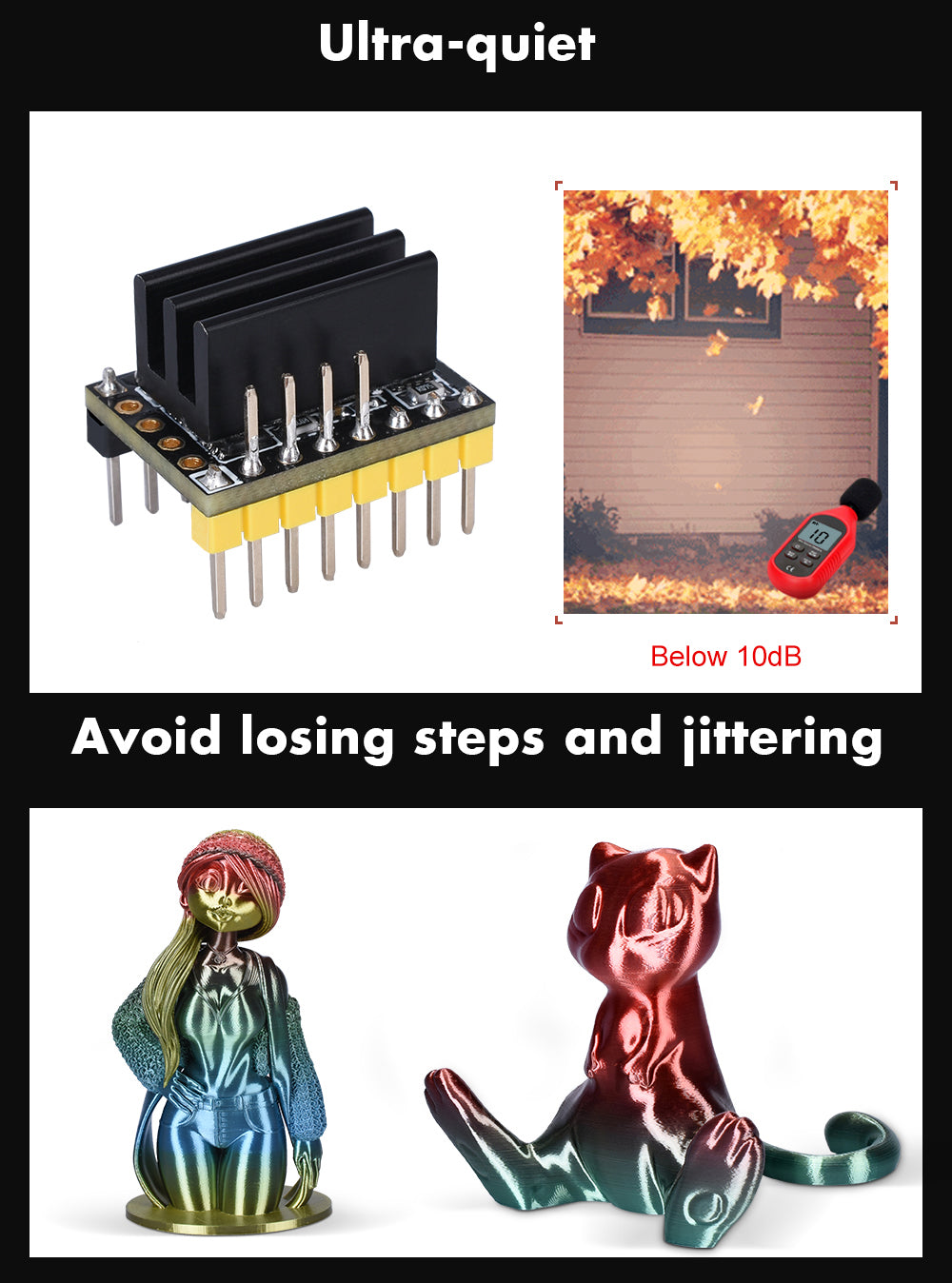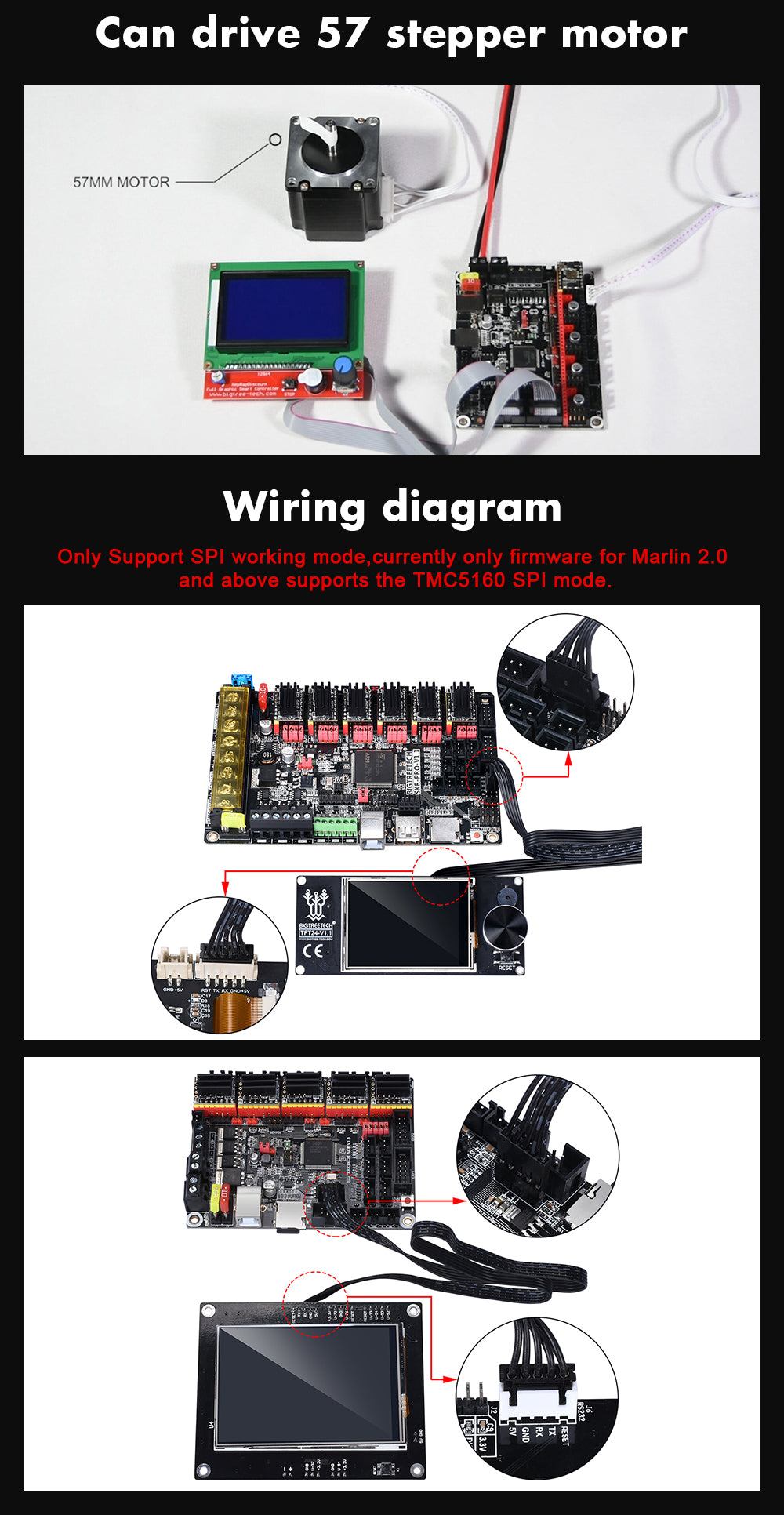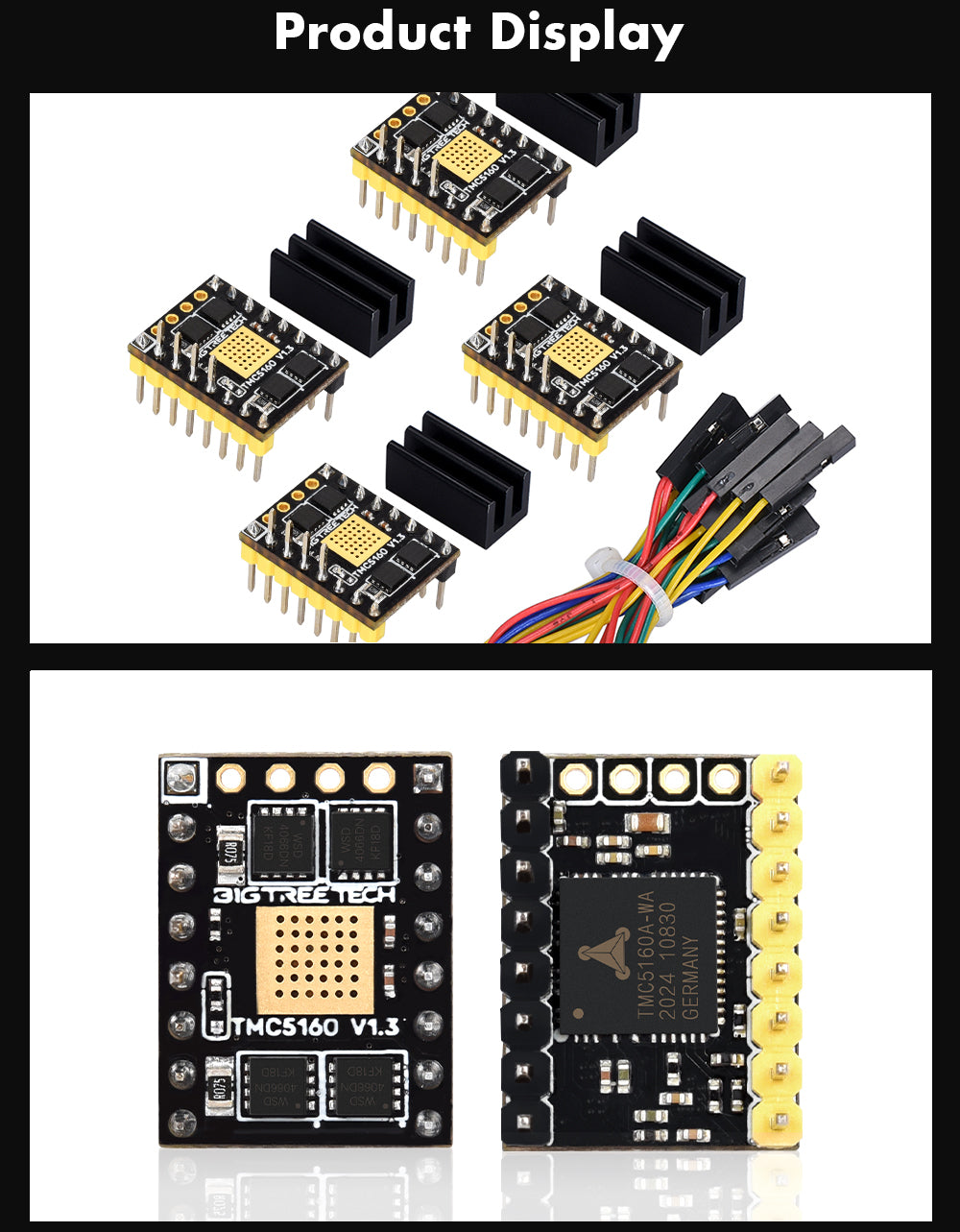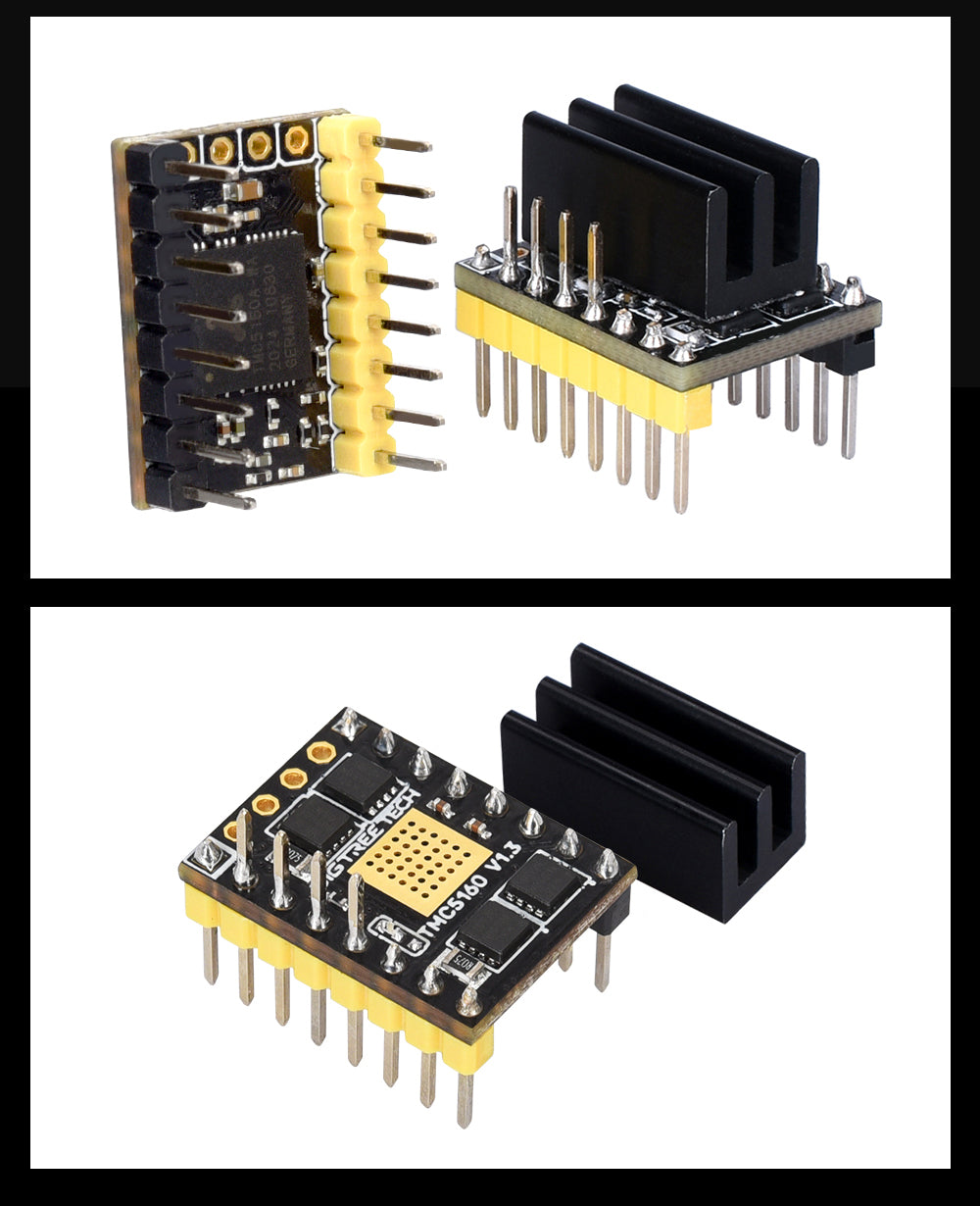 Files:
REVIEWS
Got all necessary informations
Received Schematics which contains all important information
Big Driver Big Performance
So far, these drivers appear to be great, they are well made and have all of the parts needed to install them and get them running. Packaging is adequate but could be a bit more accommodating.
BIGTREETECH TMC5160 V1.3 Stepper Motor Driver SPI Mode
84
79
99
95
97
79
94
98
99
97
135
93
96
142
144
Discount Code FAQ
1. How do I use the discount code?
Copy the discount code from the product page,and then apply the discount code at check out.
2. Can I redeem multiple discount codes?
No. Discount codes cannot be combined. Only one code can be applied per order.
3. Why is my discount code invalid?
1)The discount code is not applicable to the specific items you want to buy
2)The discount code wasn't entered correctly
3) The discount code has expired
4) The discount code is not from BIQU store
If you have any questions, please feel free to reach out to our customer service team info@biqu.equipment
Fast, Free shipping on orders over USD $49
180-Days Hassle-Free Warranty
We accept credit cards, PayPal, Apple Pay
Lifetime Customer Support
Live Chat or Email
Newsletter
Subscribe to get the latest special offers, free giveaways, and once-in-a-lifetime deals from BIQU.