Quick Changer of Hotends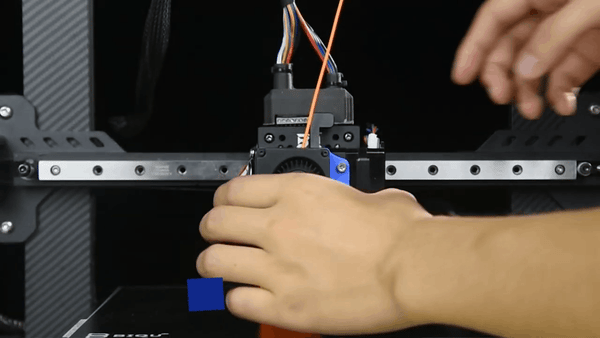 Un beau produit très pratique
J'ai acheté la version CAN qui est vraiment très pratique. En revanche, il faudrait préciser qu'il n'est pas compatible avec l'extrudeur H2 500 car pas compatible PT100 et surtout attention à l'alimentation via le cable CAN USB-C qui est limitée. (impossible de mettre la cartouche chauffante de 70W).
J'ai fait l'amer expérience et la carte électronique n'a pas supporté.
Sinon c'est un super produit.
Thanks for your advice, they are very helpful! We will keep developing more powerful products. Have a nice day!
A very well engineered tool changer
So I'll keep my review short. This is a very quality product. I really do like the design, and it is very rugid.
The CAN system is amazing, resulting in only a USB type c going to the gantry. That is a game changer.
Highly recommend.