11.11 DOUBLE ELEVEN
Time is 11/01 - 11/11 PDT. The biggest discount event of this year.
3D Printer
Module Board
Filament
Upgrade Tool
Buy X Get Y
BLACK FRIDAY
Time is 11/20 - 11/26 PDT. The biggest discount event of this year.
Motherboard
Extruder
Driver Board
Screen
Buy X Get Y
Code is
Coming soon
Limited 300
Code is
Coming soon
Limited 100
Code is
Coming soon
Limited 100
Code is
Coming soon
Limited 50
Buy more than $1000, Get for Gifts
Over $1000, get a BL Touch
Over $1500, get a TFT35 E3 V3.0
Top 3 reward a MicroProbe
Wheel Game to Win Prizes
Free 3D printer, 90% off coupon...
Coming soon
EBB 36/42 Can Bus
Product Introduction:
BIGTREETECH EBB36 or EBB42 CAN is a nozzle adapter board specially designed for a 36 or 42 stepper motor extruder, which is launched by the 3D printing team Shenzhen Big Tree Technology Co., Ltd. It can communicate via USB or CAN, which will greatly simplify the wirings. 
Main Features:
With BOOT and RESET buttons reserved, users can update the firmware via DFU mode by USB.

Added protection circuit on the thermistor avoids burning the main control chip caused by leakage current from the heating rod.

Users can select the thermistor's pull-up resistor values through a jumper wire, so as to support PT1000 (2.2K pull-up resistors), which makes it convenient for DIY.

Connect the USB with a jumper cap to get it powered on, which effectively isolates the main control board DC-DC from USB 5V.

Reserved I2C interface allows for filament broke and clogged detection, and supports other DIY functions.

Added anti-flyback diodes on the heating rod and fans' ports effectively protect the MOS tube from being burned due to reverse voltage.

Anti-reverse connection protection on the power interface prevents users from burning the motherboard when mistakenly connecting the reverse power line during DIY.

Onboard MAX31865 supports selecting 2-wire or 4-wire of PT100/ PT1000.

Supports communication via CAN or USB. The terminal resistor 120R of CAN can be selected through the jumper cap, and it reserves CAN expansion interfaces.

Equipped ESD protection chip on the USB port prevents the main control board from being broken down by the static electricity of the USB port.

 The adaptor board is equipped with terminals, female reeds, double-way studs and screws, which are required for DIY, greatly meeting the DIY needs of customers.
U2C V2.1
Product Introduction:
BIGTREETECH U2C is a USB to CAN bus module, which can convert the USB port of Raspberry Pi to the CAN bus, and connect the 3D printing motherboard, BTT EBB36/42 CAN and other products through CAN bus. There are many different forms of CAN interfaces on the board, which are helpful to connect to different boards.
CAN bus has many advantages in the field of industrial control, so our company has launched this USB to CAN module. The CAN bus has a long transmission distance and a large number of nodes can be mounted on it. So the motherboard, EBB, and other expansion boards can be mounted on the same CAN bus at the same time.
Main Features:
Support CAN bus connection, long data transmission, strong anti-noise ability strong real-time performance, and high reliability.

The surface of the PCB adopts the ENIG process.

The TYPE-C port is equipped with ESD protection to prevent static electricity from damaging the hardware.

Support firmware updates for the motherboard through SWD or hardware DFU.

More than on the CAN interface.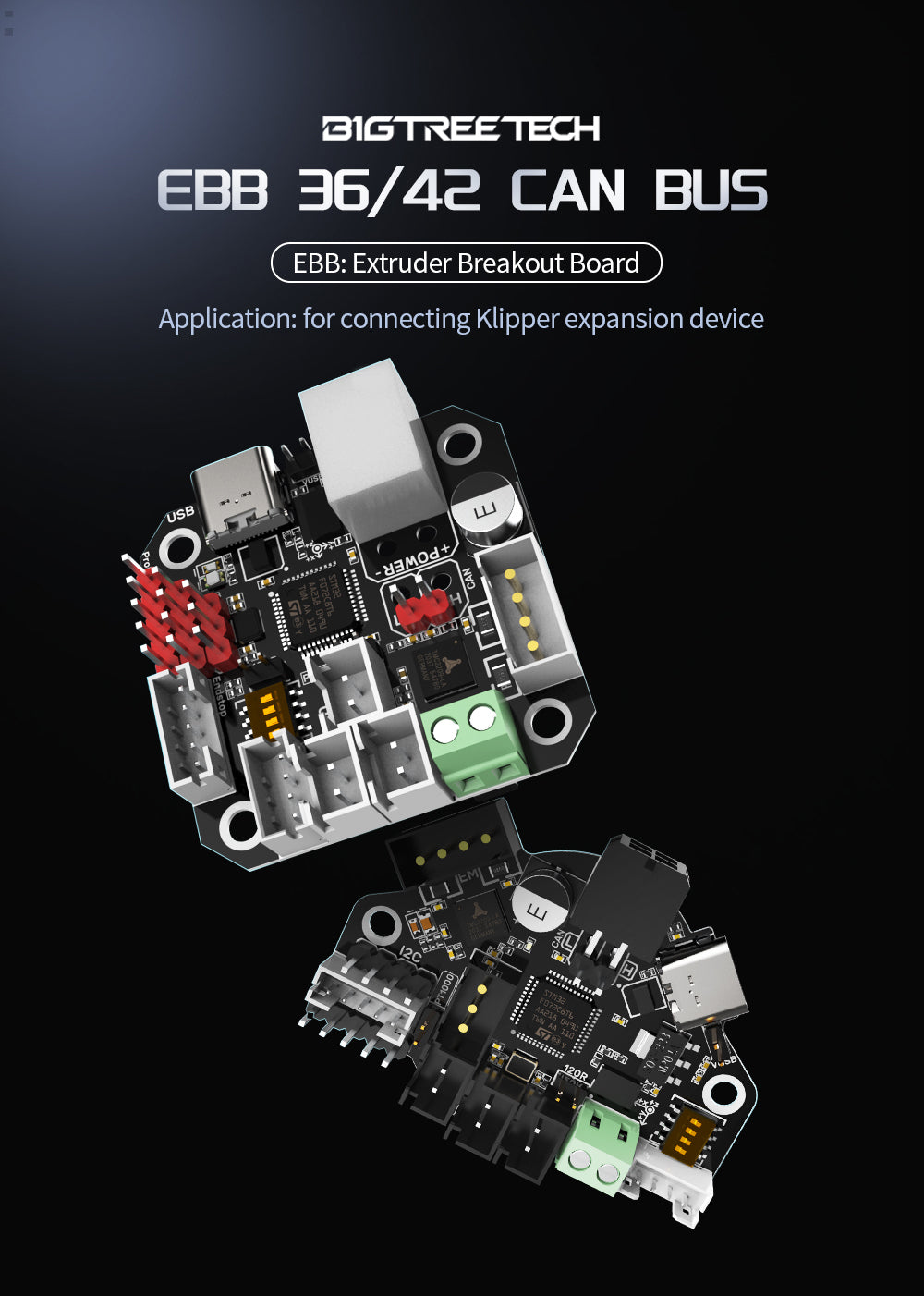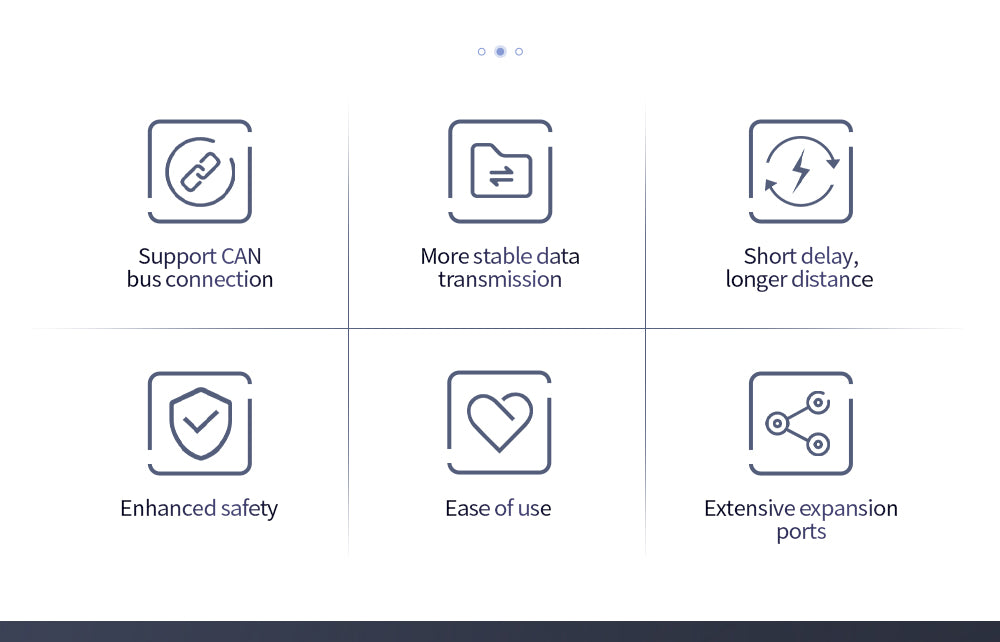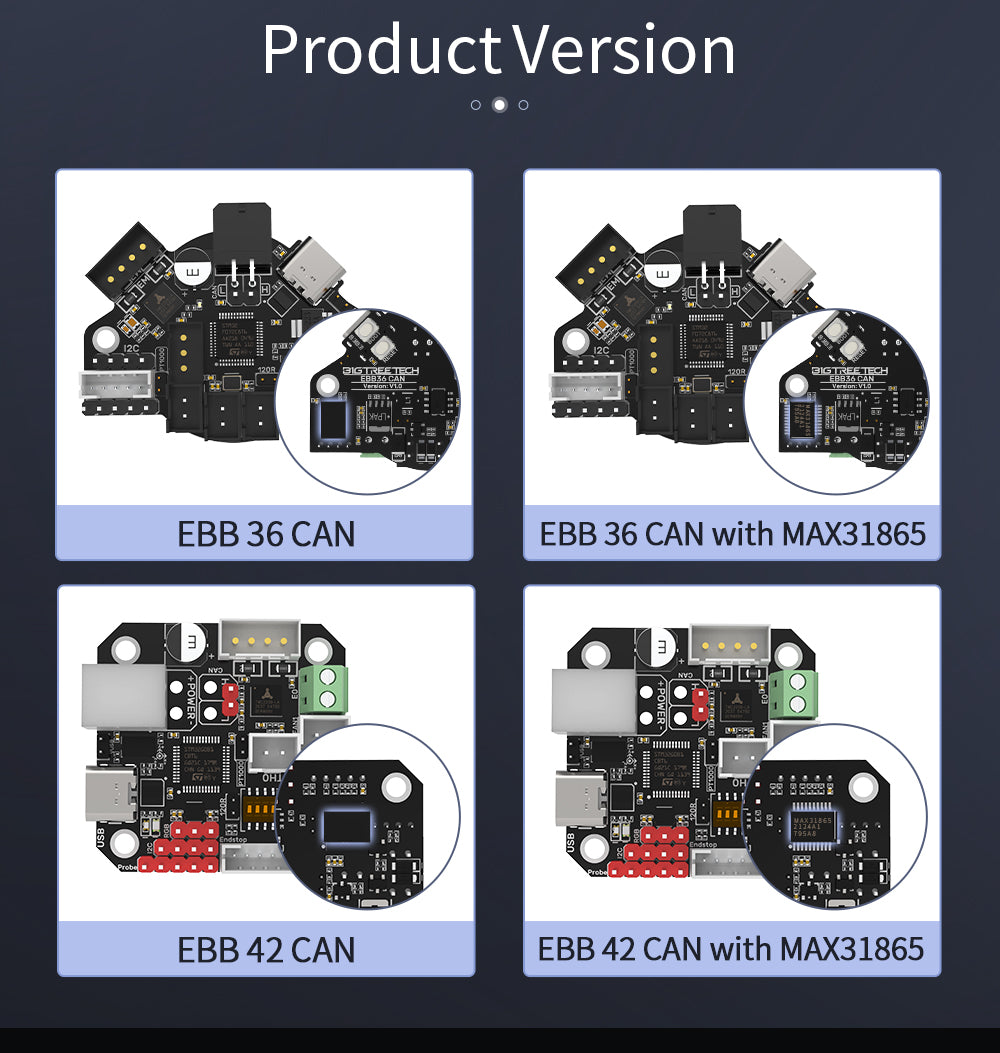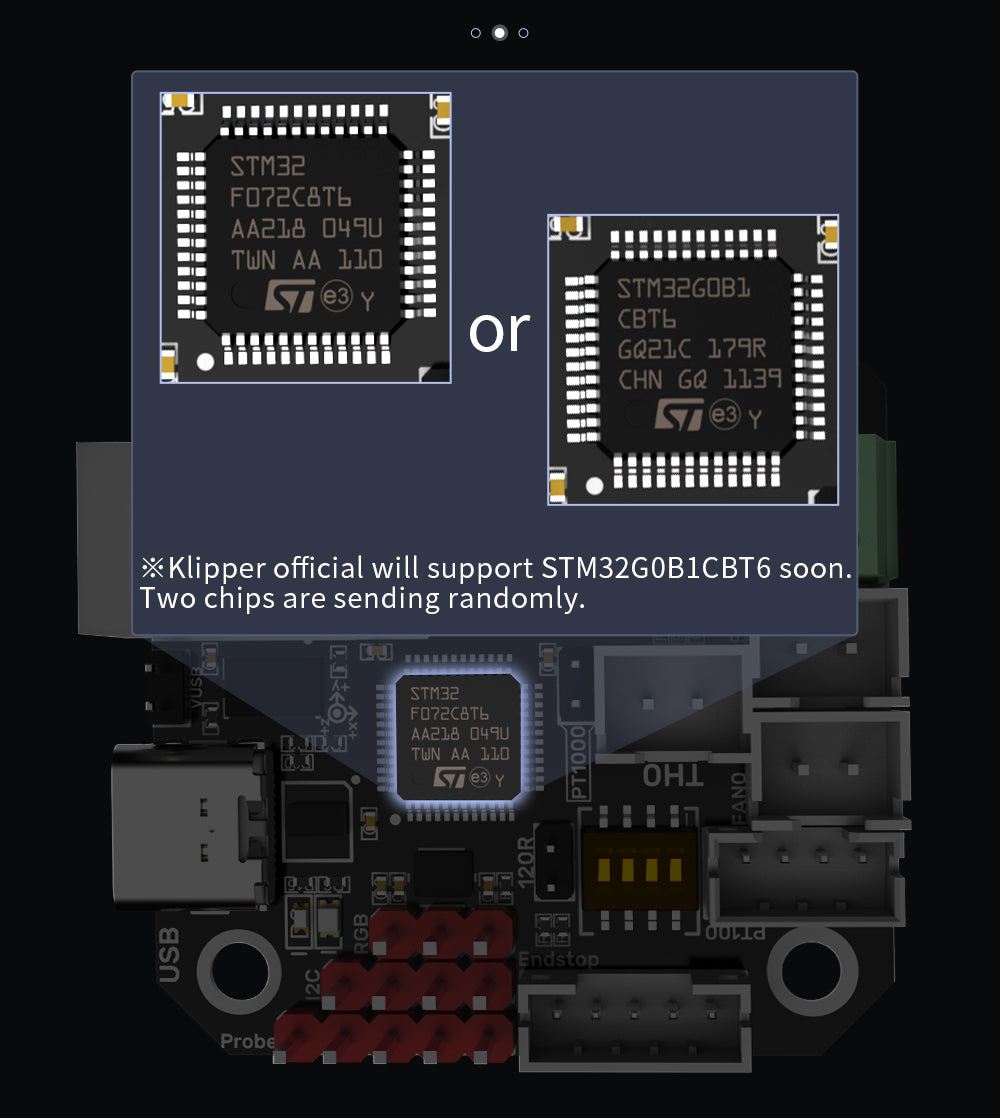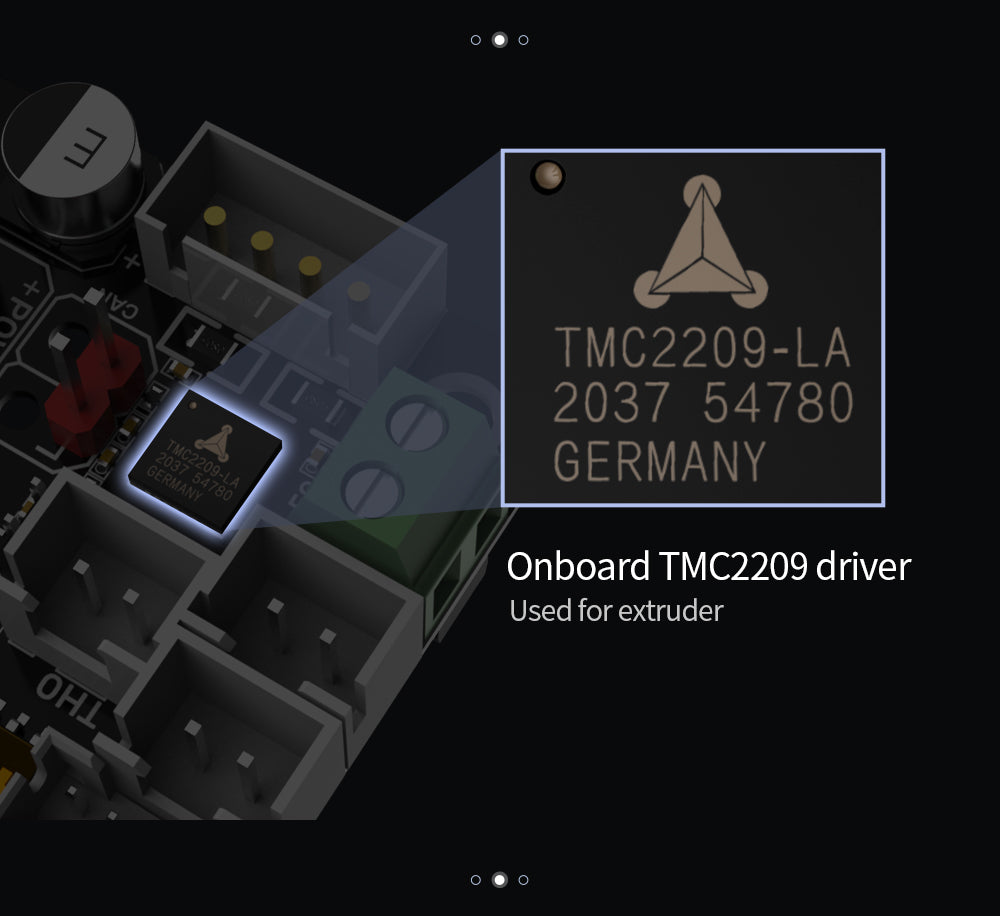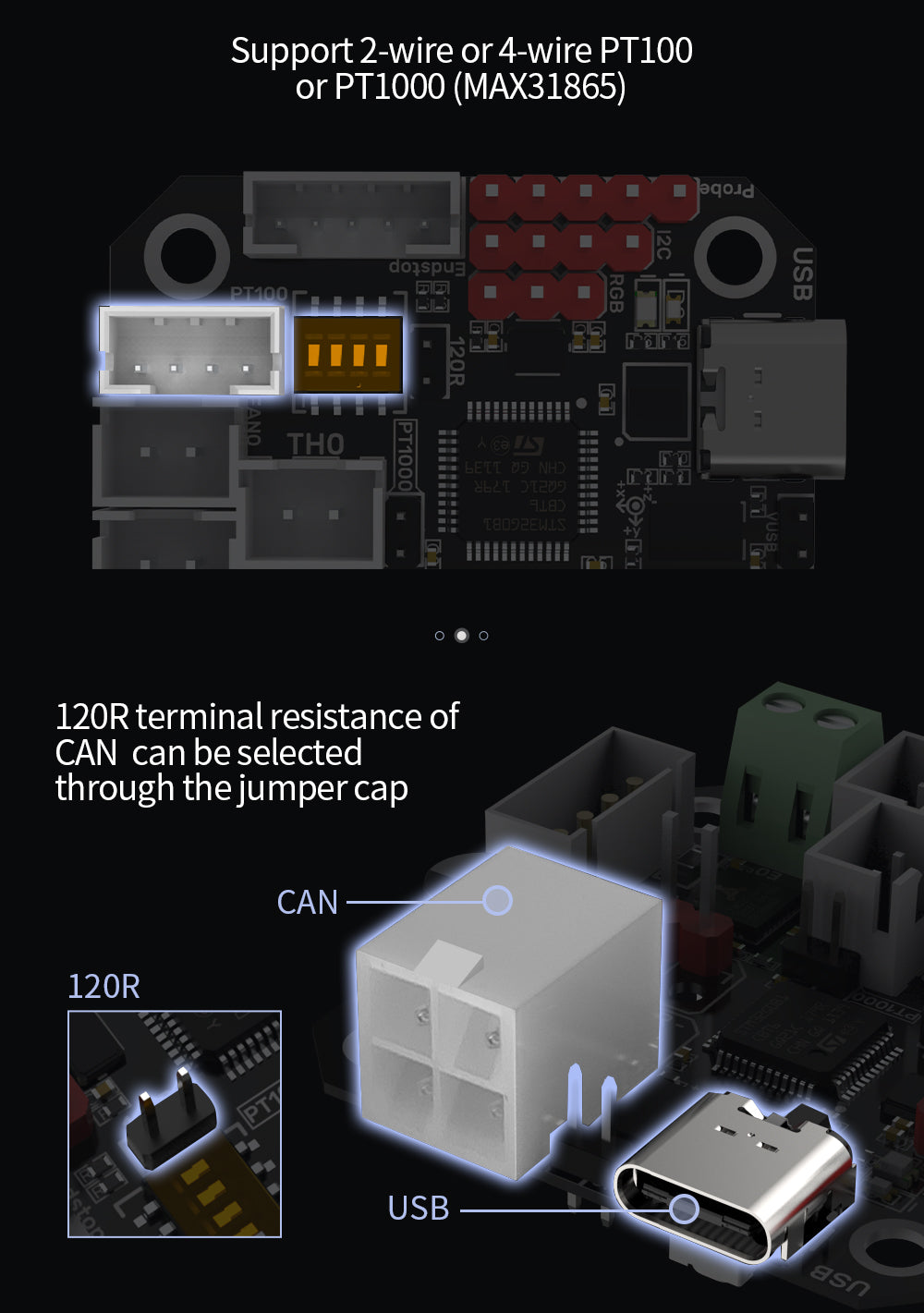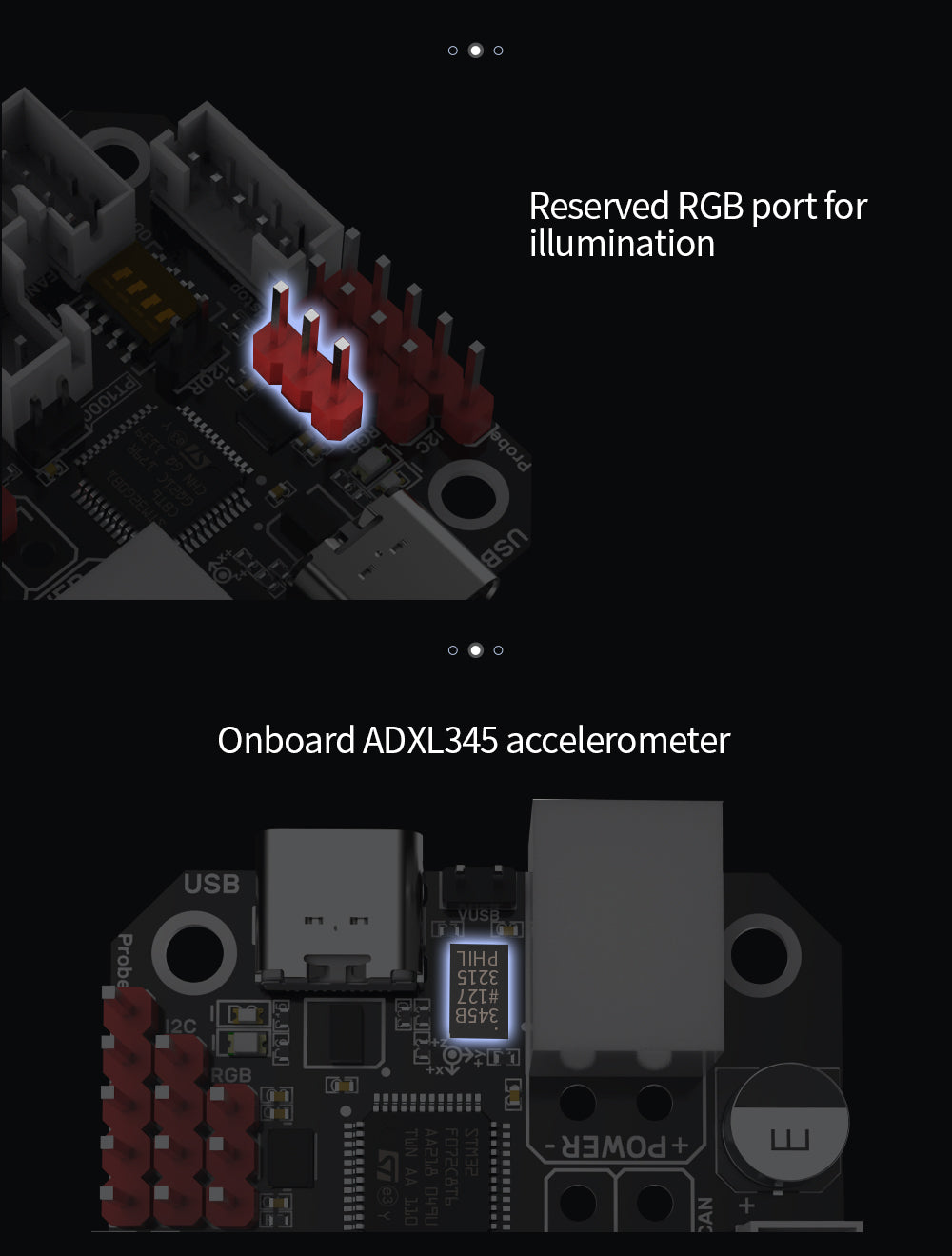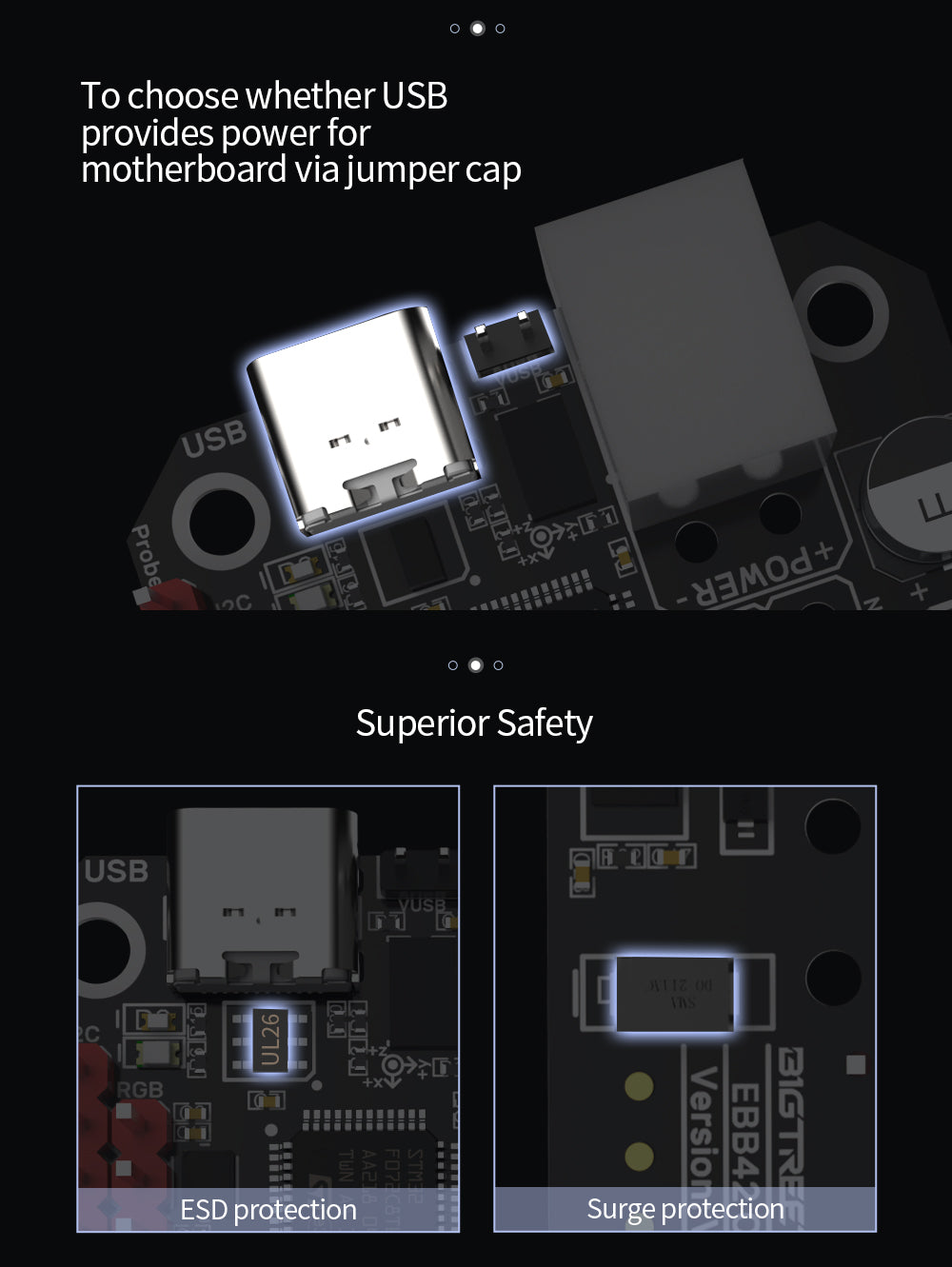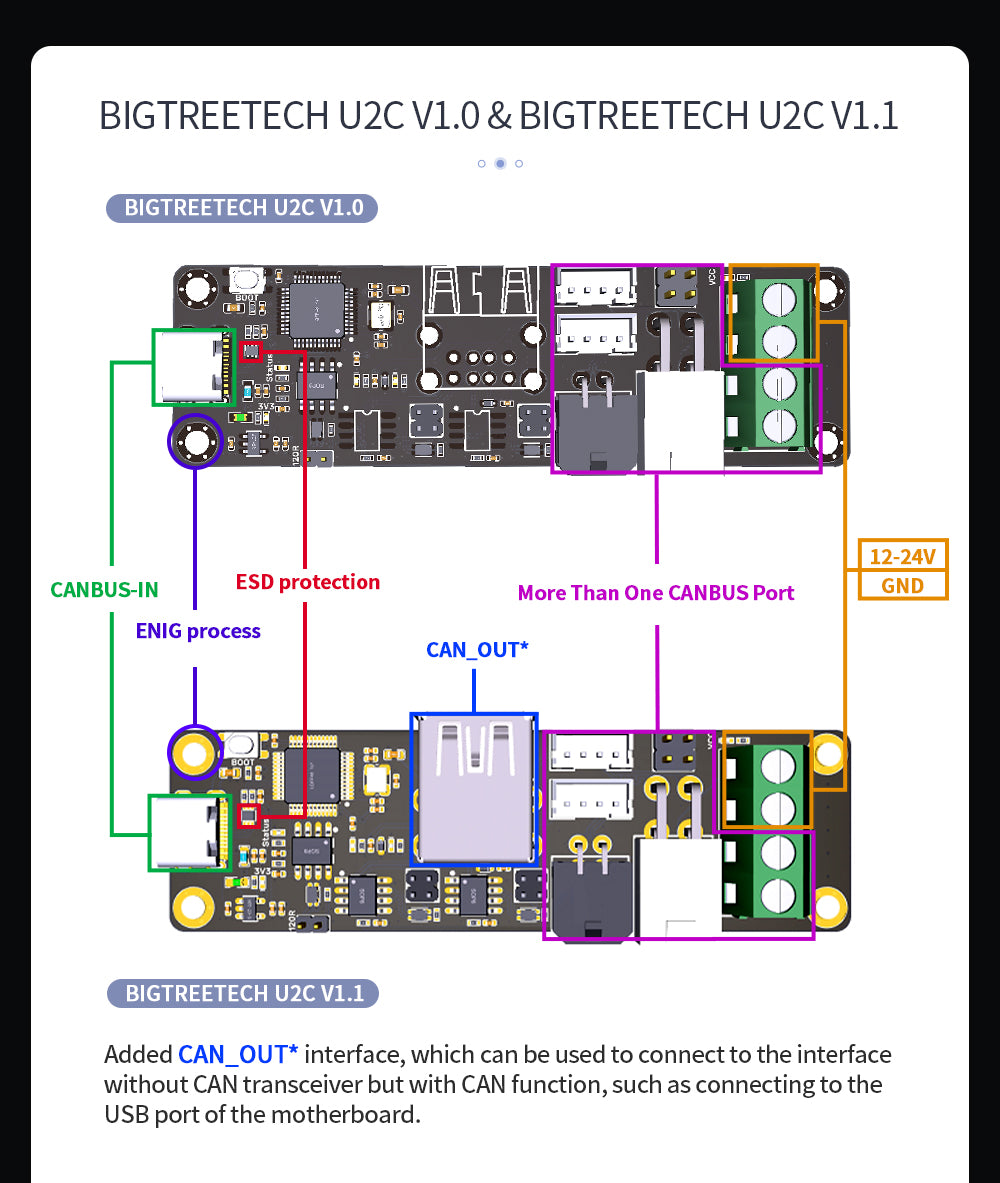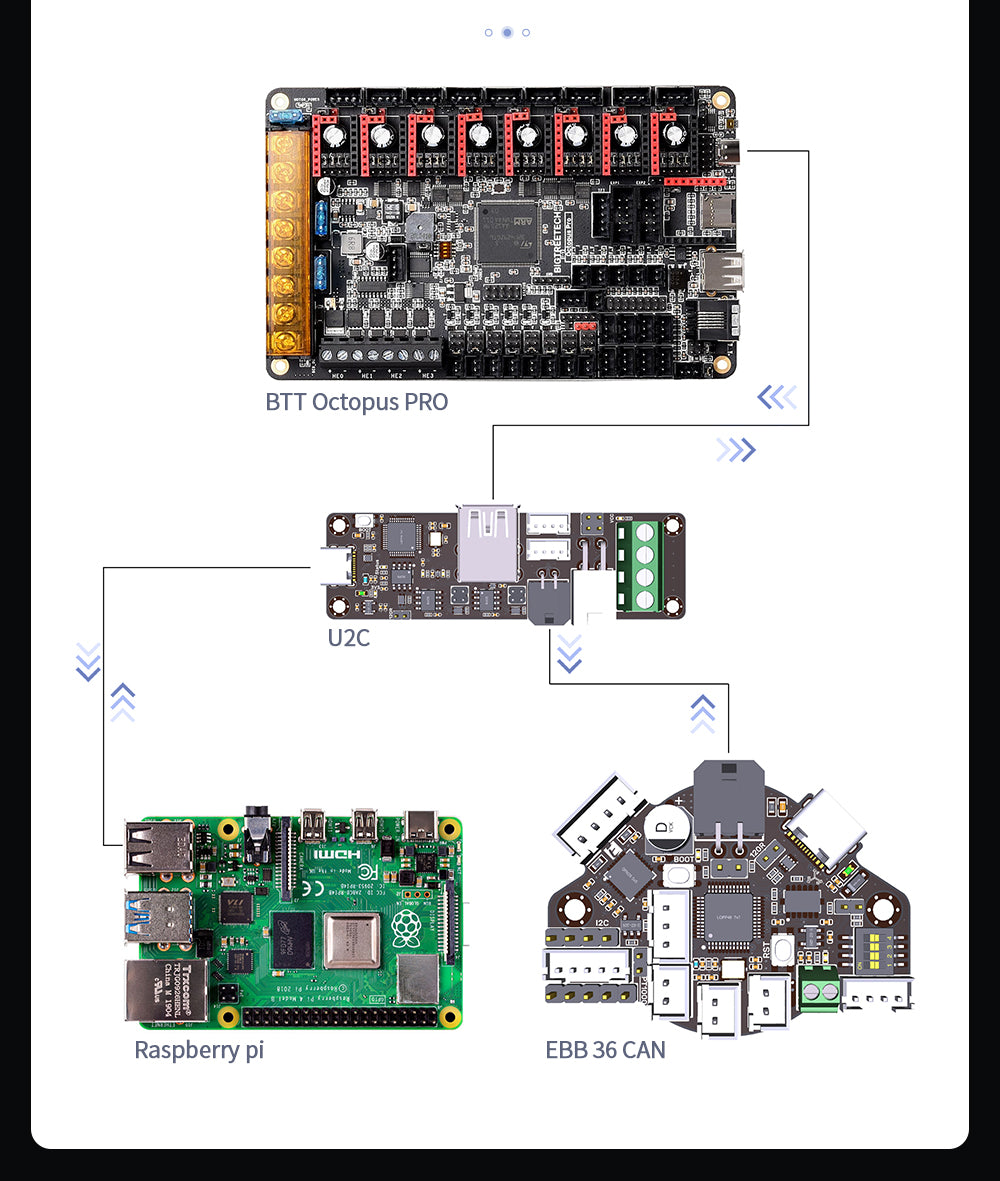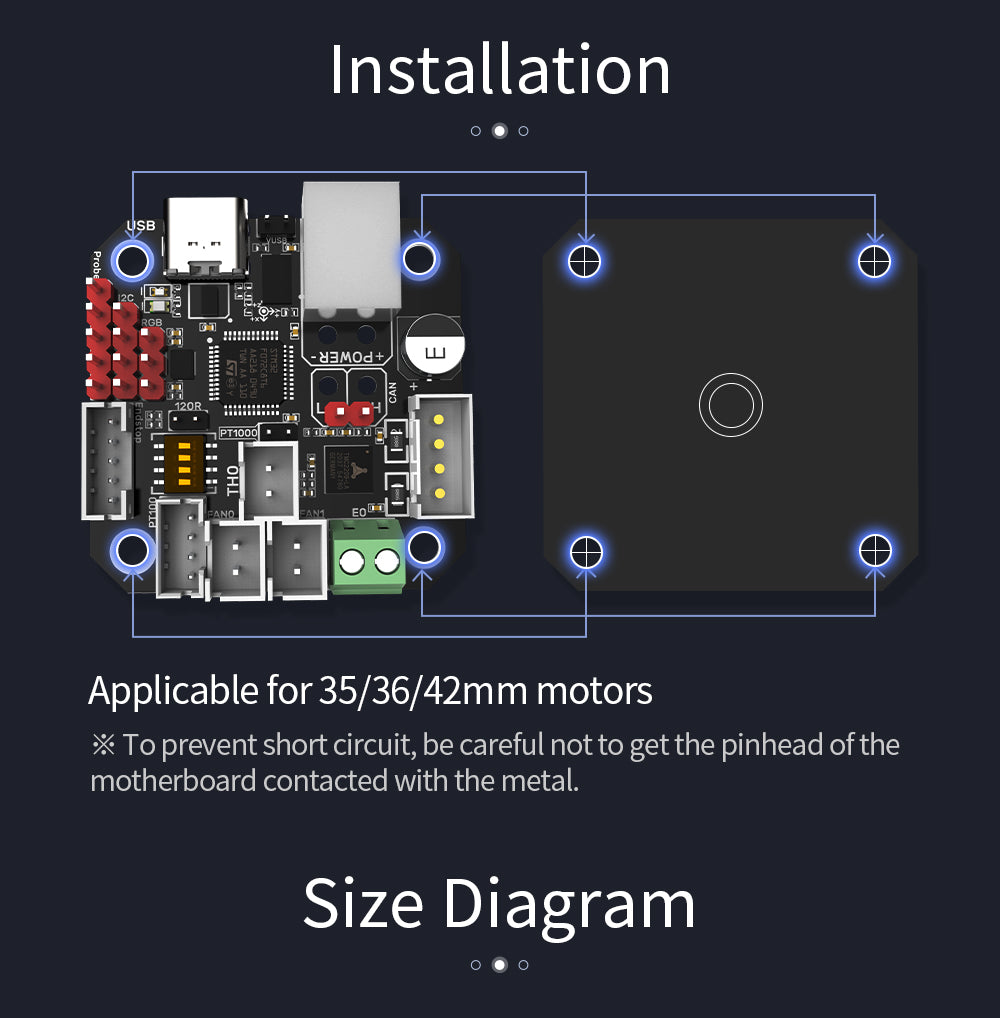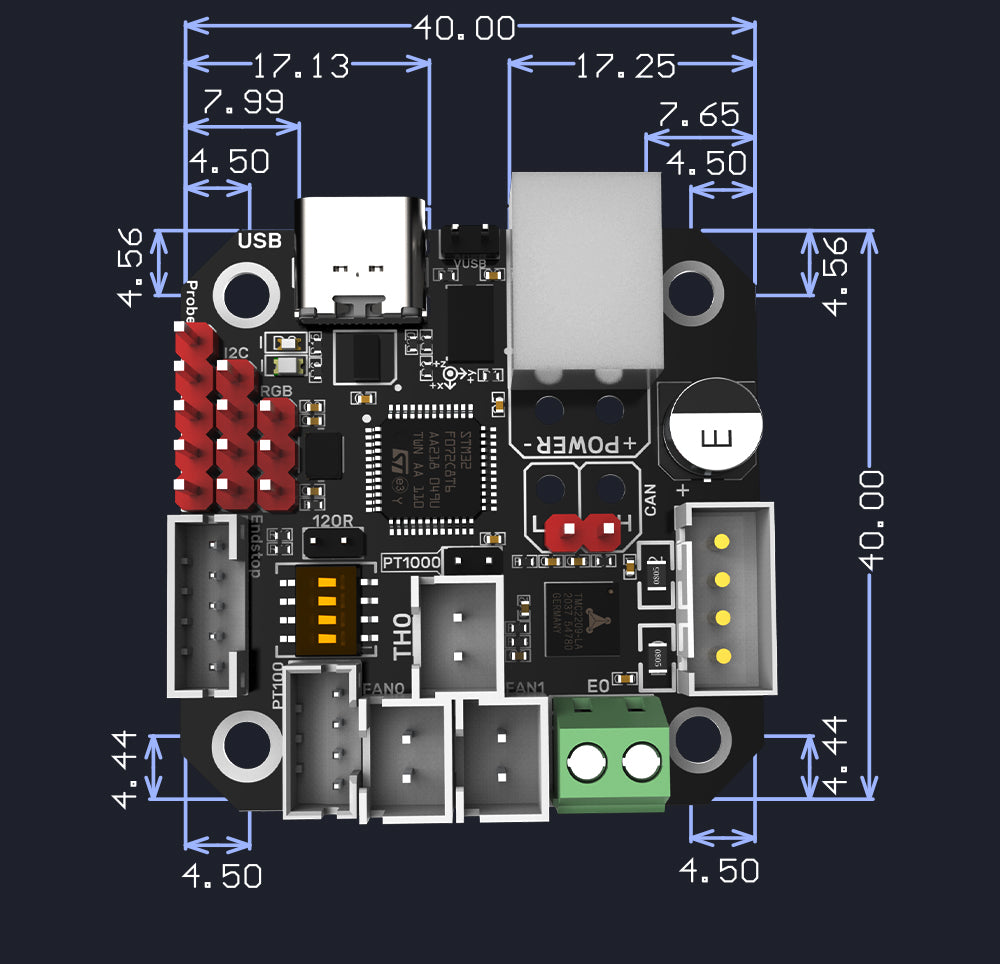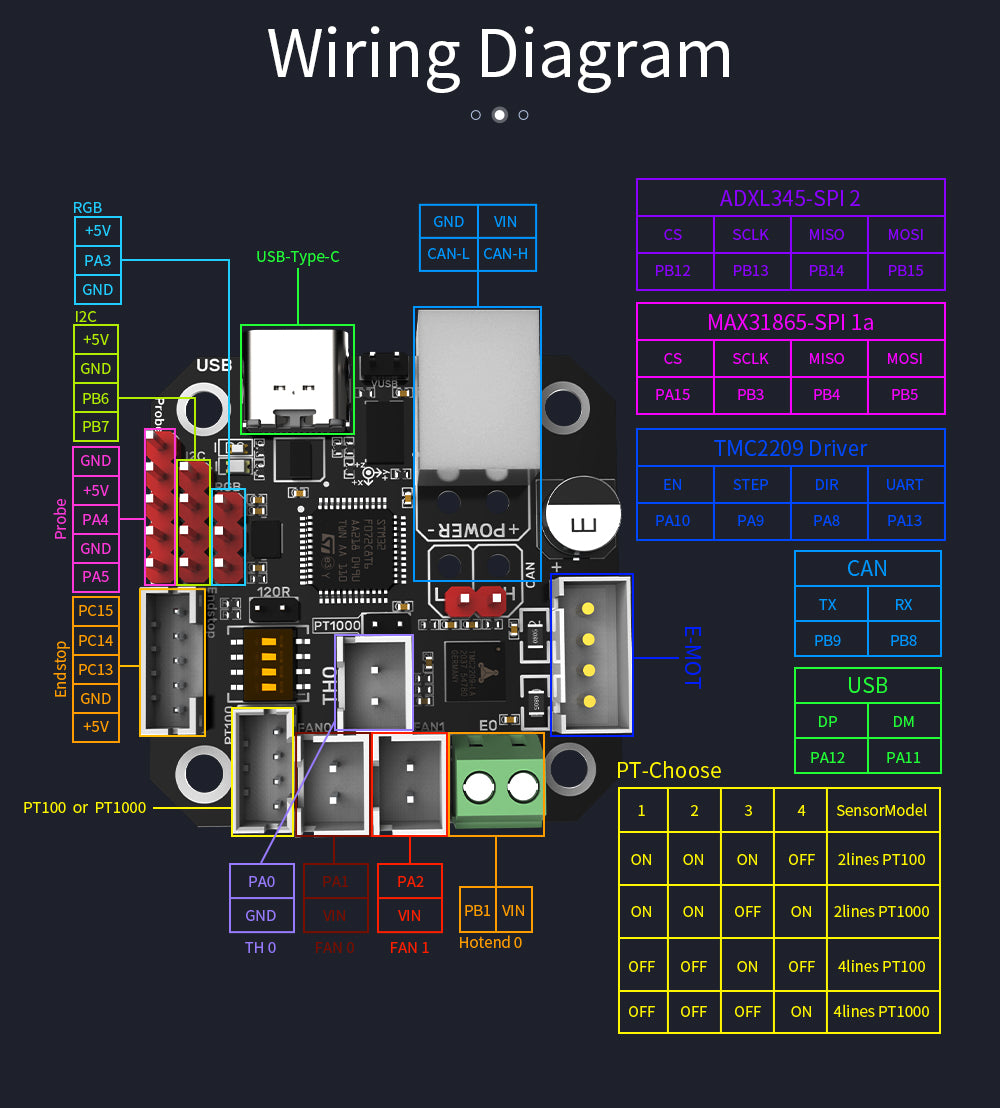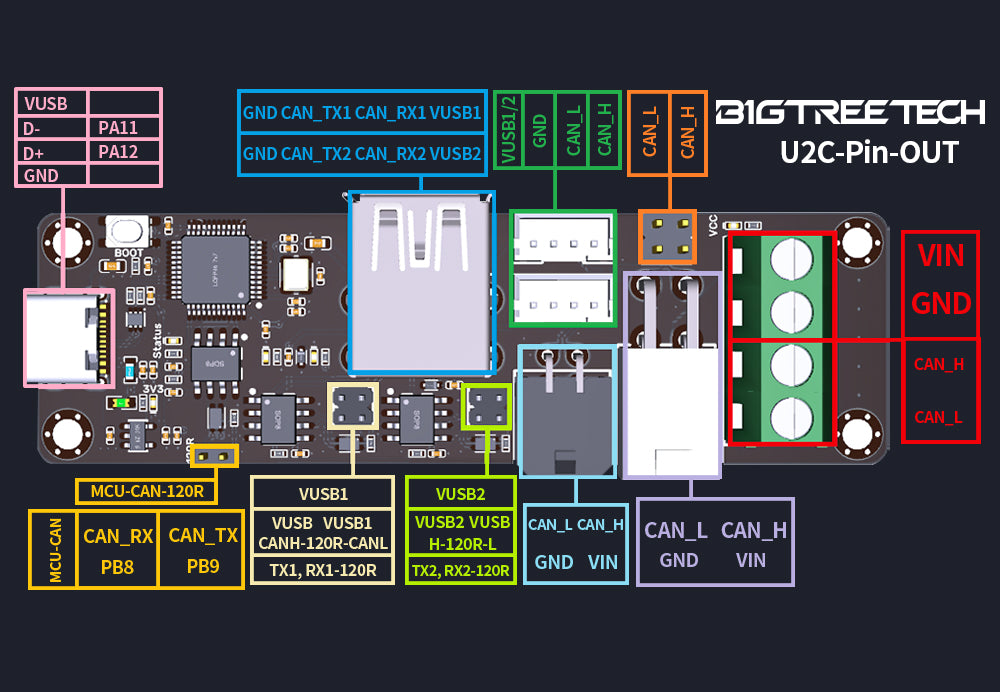 Lacking in documentation but quite simple to sort it out.
It greatly simplifies wiring and reduces a lot of clutter from the gantry. I removed all cable carriers, cable guides, etc. making the gantry a whole lot lighter.
Good Product
A very good product, does what it is supposed to
BIGTREETECH EBB 36/42 Can Bus U2C V2.1 for Connecting Klipper Expansion Device Support PT1000
Great Product with Great Customer Service
I have several printers all of which are running the EBB36. Great CAN hardware that makes really helps simplify and makes troubleshooting a breeze. My original package was lost by a local courier, but upon contacting BIQU about it they were extremely helpful, and quickly helped rectify the issue and re-sent the order at no additional charge. Great company that is active in growing the community by providing nothing but the best hardware, documentation and service. All my printers use BTT hardware and find it very unlikely that will ever change.
EASTER SEASON SALE
The biggest deal of 3D printers | Join the printing contest to win prizes | Surprising group buy price
Learn more