EBB 36/42 Can Bus
Product Introduction:
BIGTREETECH EBB36 or EBB42 CAN is a nozzle adapter board specially designed for a 36 or 42 stepper motor extruder, which is launched by the 3D printing team Shenzhen Big Tree Technology Co., Ltd. It can communicate via USB or CAN, which will greatly simplify the wirings. 
Main Features:
With BOOT and RESET buttons reserved, users can update the firmware via DFU mode by USB.

Added protection circuit on the thermistor avoids burning the main control chip caused by leakage current from the heating rod.

Users can select the thermistor's pull-up resistor values through a jumper wire, so as to support PT1000 (2.2K pull-up resistors), which makes it convenient for DIY.

Connect the USB with a jumper cap to get it powered on, which effectively isolates the main control board DC-DC from USB 5V.

Reserved I2C interface allows for filament broke and clogged detection, and supports other DIY functions.

Added anti-flyback diodes on the heating rod and fans' ports effectively protect the MOS tube from being burned due to reverse voltage.

Anti-reverse connection protection on the power interface prevents users from burning the motherboard when mistakenly connecting the reverse power line during DIY.

Onboard MAX31865 supports selecting 2-wire or 4-wire of PT100/ PT1000.

Supports communication via CAN or USB. The terminal resistor 120R of CAN can be selected through the jumper cap, and it reserves CAN expansion interfaces.

Equipped ESD protection chip on the USB port prevents the main control board from being broken down by the static electricity of the USB port.

 The adaptor board is equipped with terminals, female reeds, double-way studs and screws, which are required for DIY, greatly meeting the DIY needs of customers.
U2C V2.1
Product Introduction:
BIGTREETECH U2C is a USB to CAN bus module, which can convert the USB port of Raspberry Pi to the CAN bus, and connect the 3D printing motherboard, BTT EBB36/42 CAN and other products through CAN bus. There are many different forms of CAN interfaces on the board, which are helpful to connect to different boards.
CAN bus has many advantages in the field of industrial control, so our company has launched this USB to CAN module. The CAN bus has a long transmission distance and a large number of nodes can be mounted on it. So the motherboard, EBB, and other expansion boards can be mounted on the same CAN bus at the same time.
Main Features:
Support CAN bus connection, long data transmission, strong anti-noise ability strong real-time performance, and high reliability.

The surface of the PCB adopts the ENIG process.

The TYPE-C port is equipped with ESD protection to prevent static electricity from damaging the hardware.

Support firmware updates for the motherboard through SWD or hardware DFU.

More than on the CAN interface.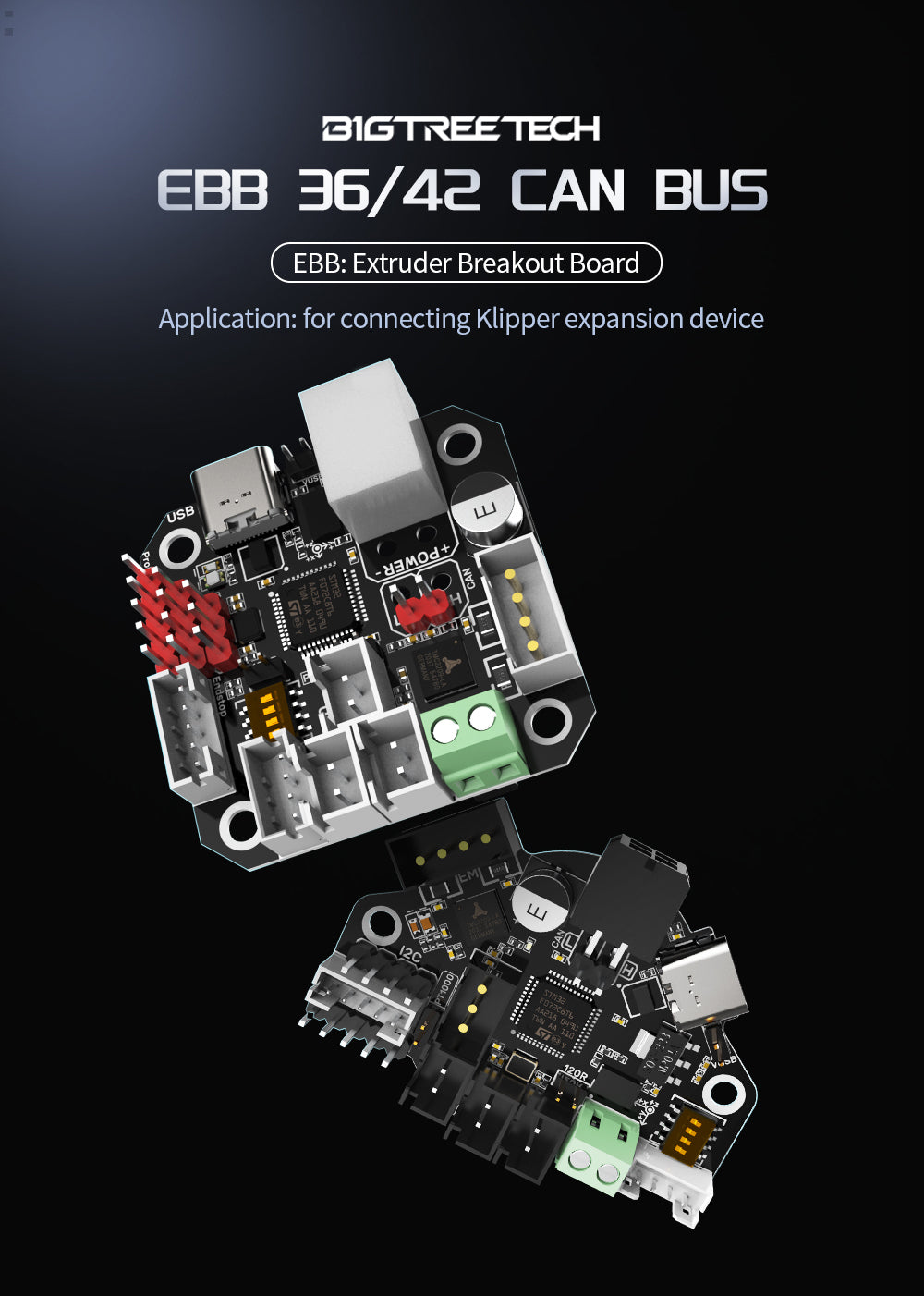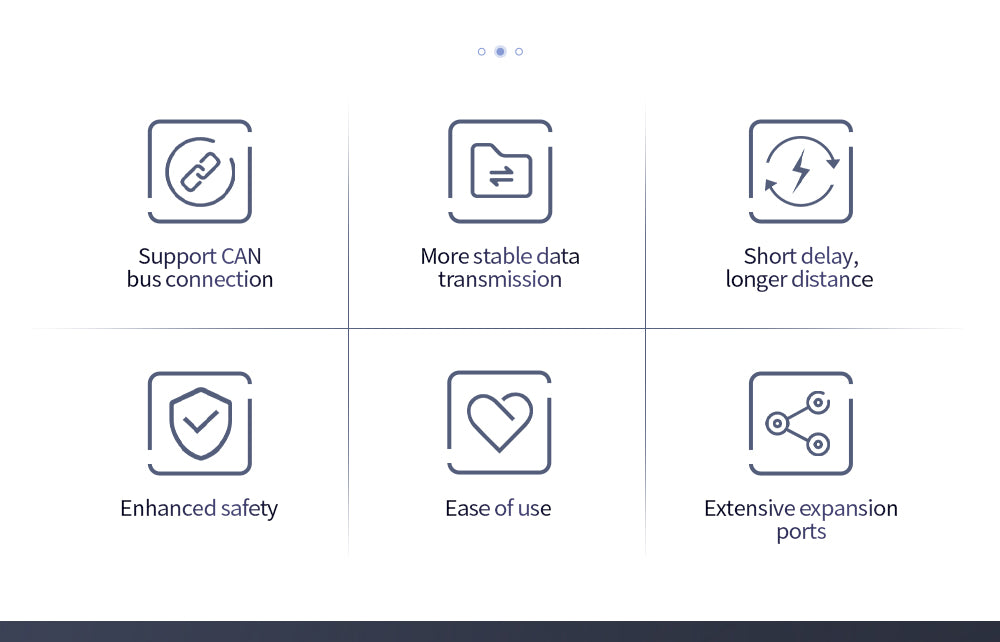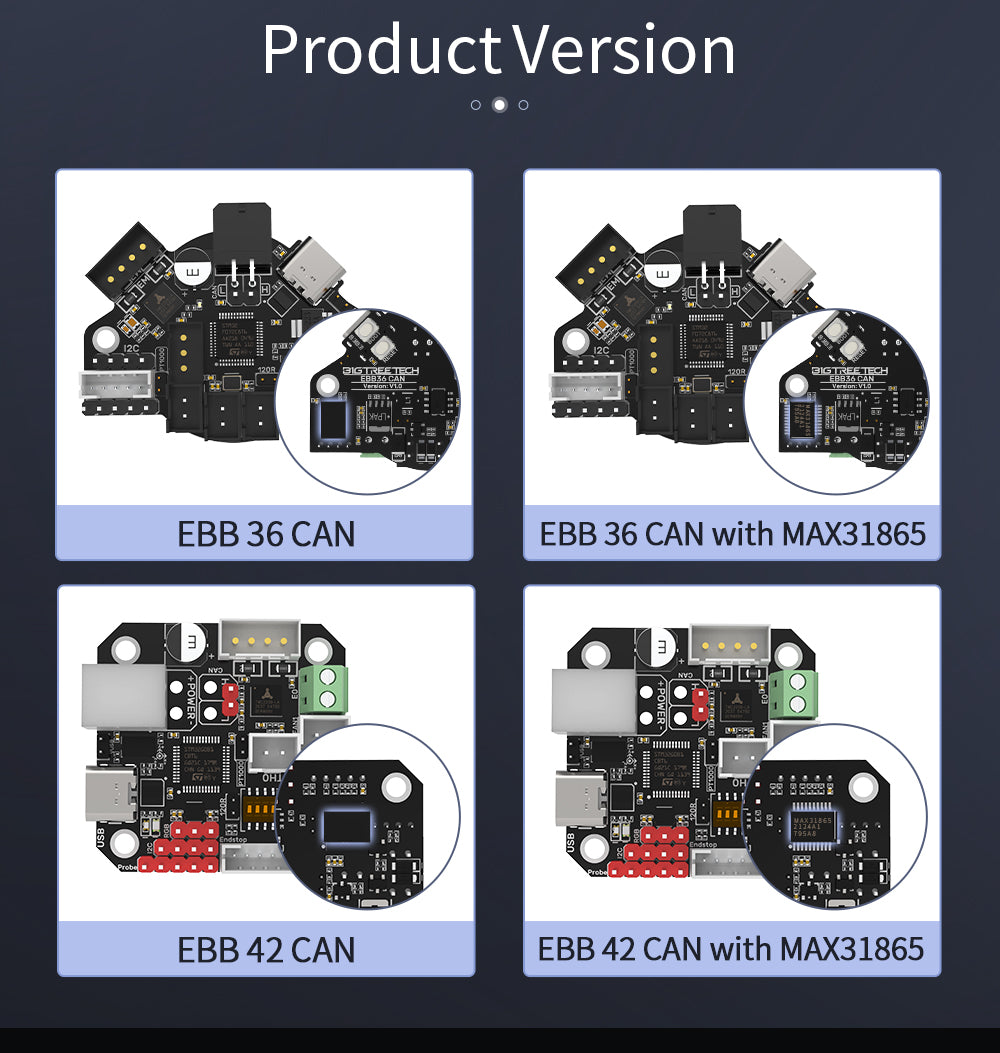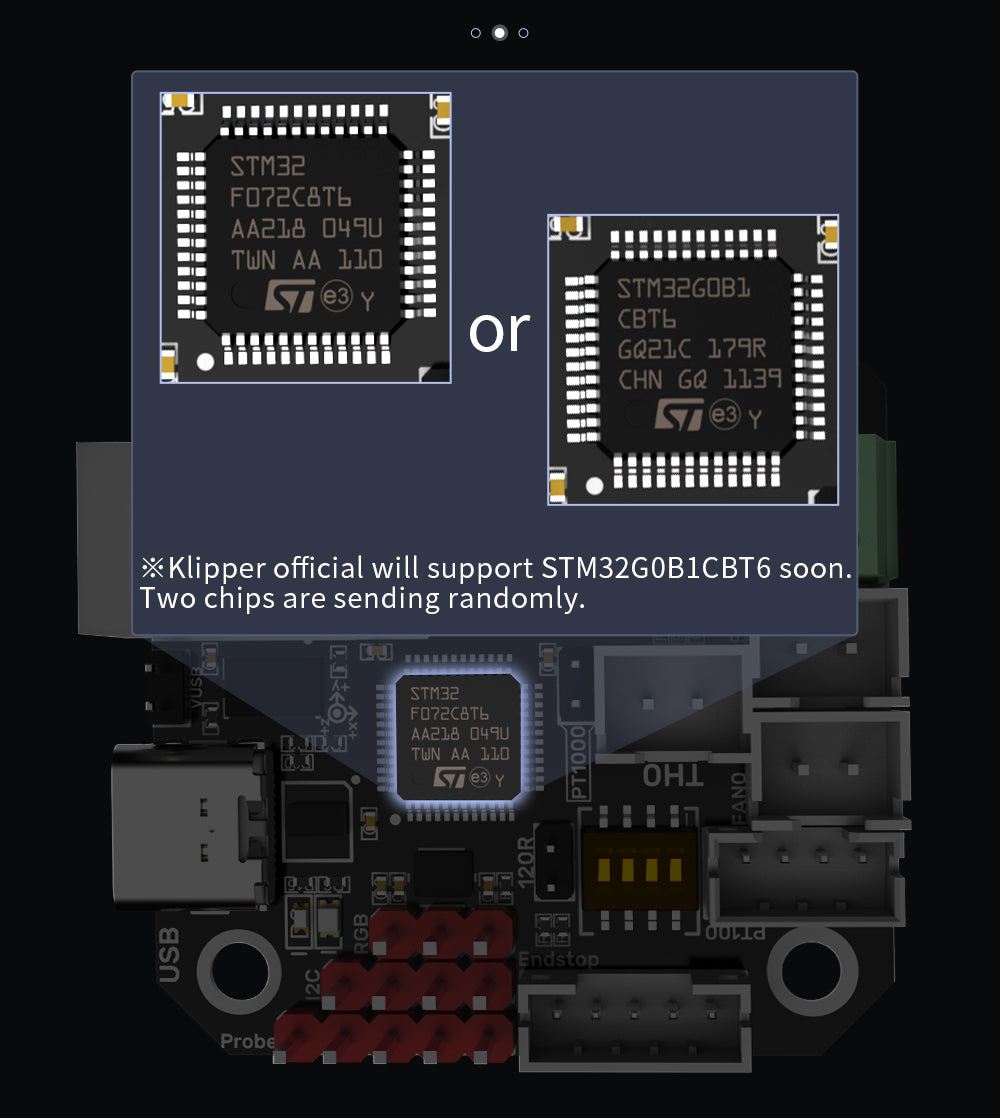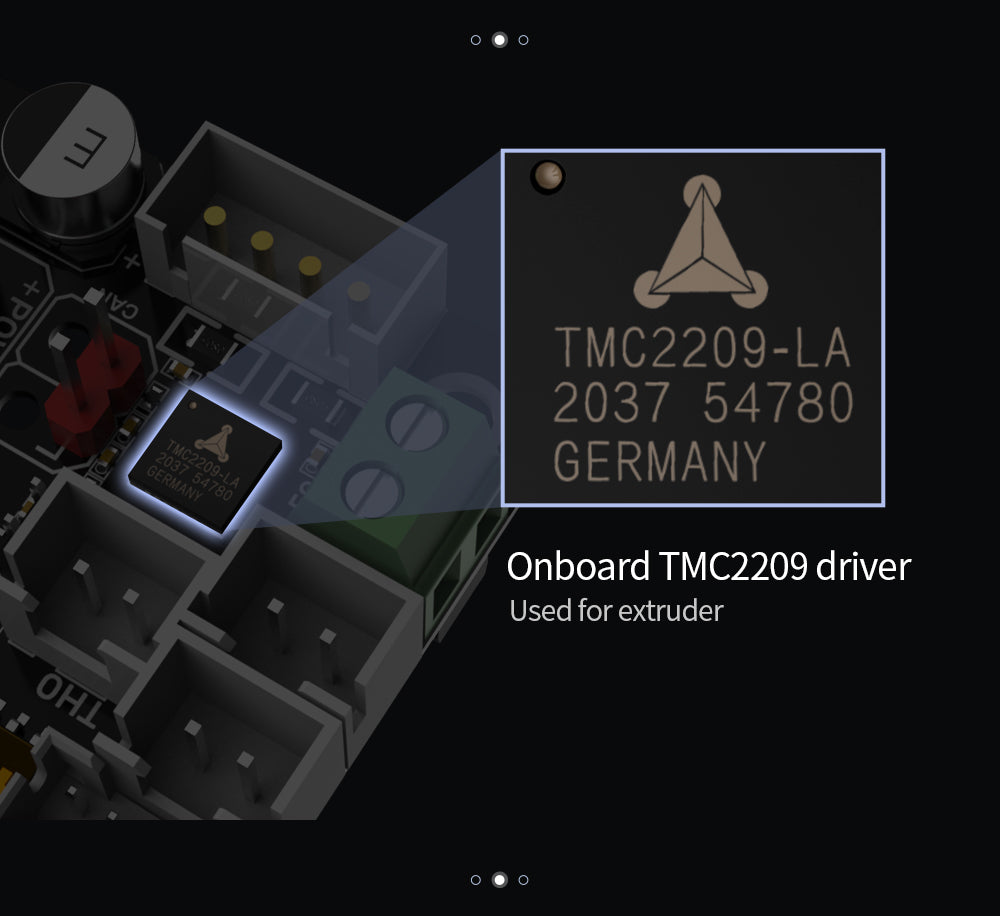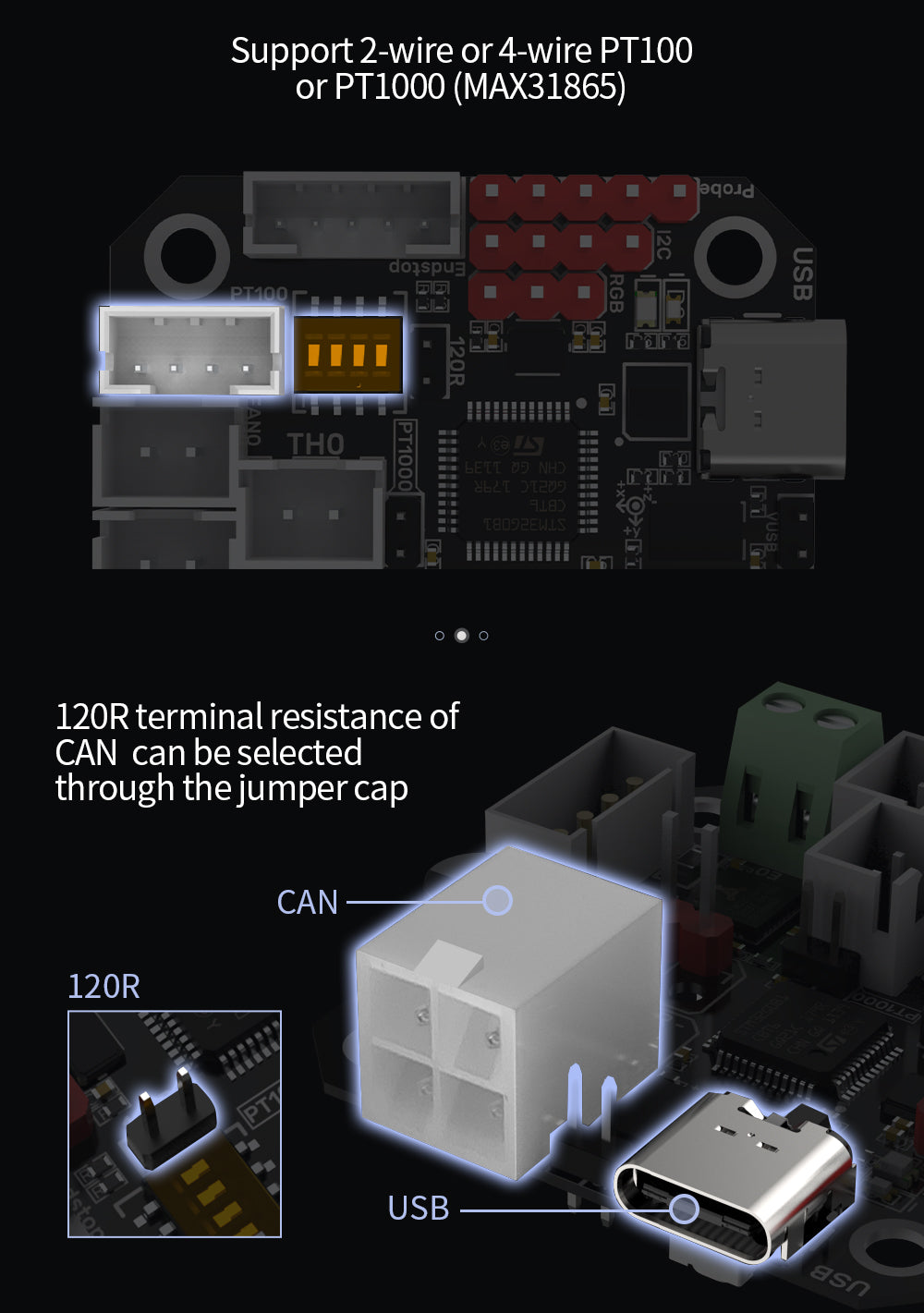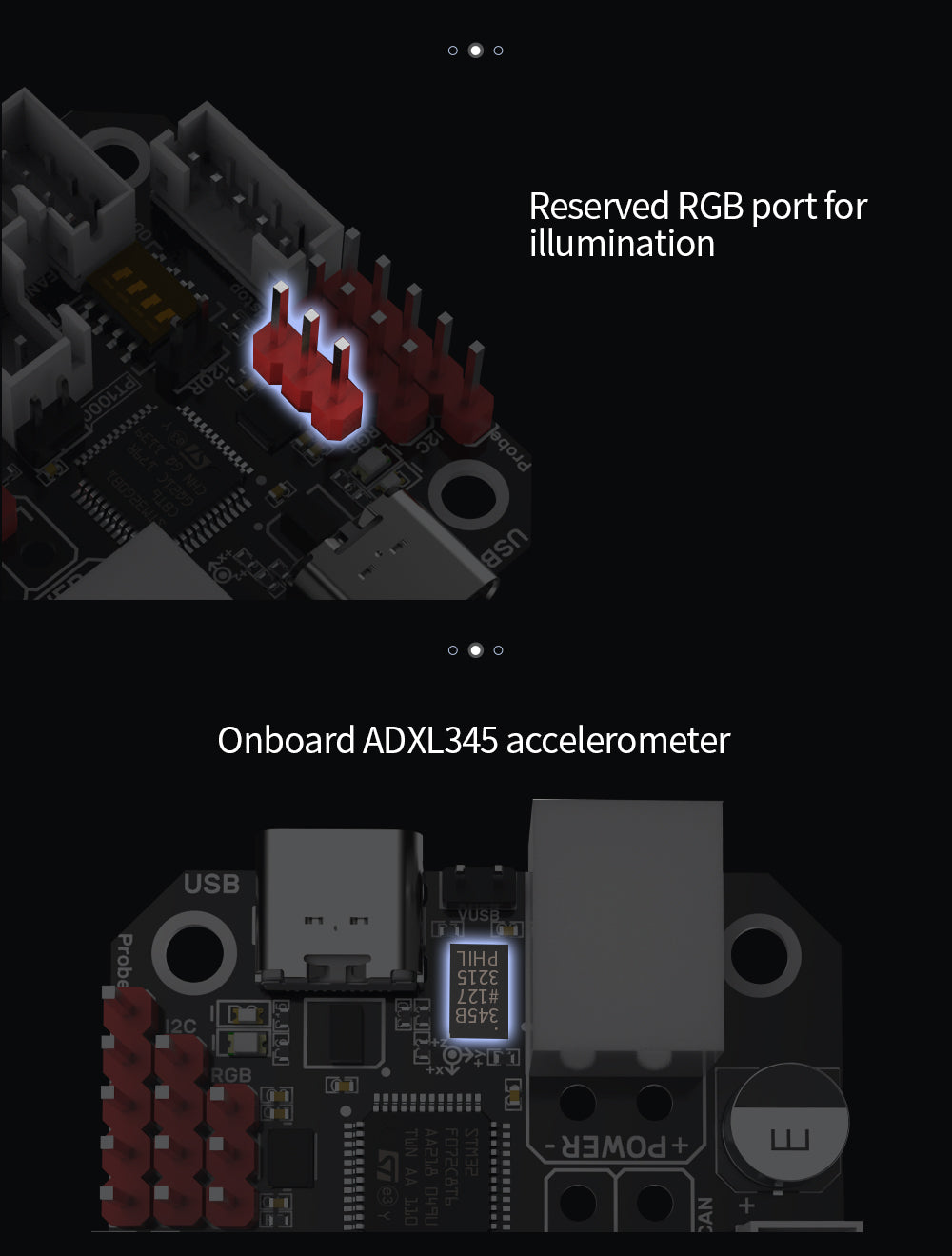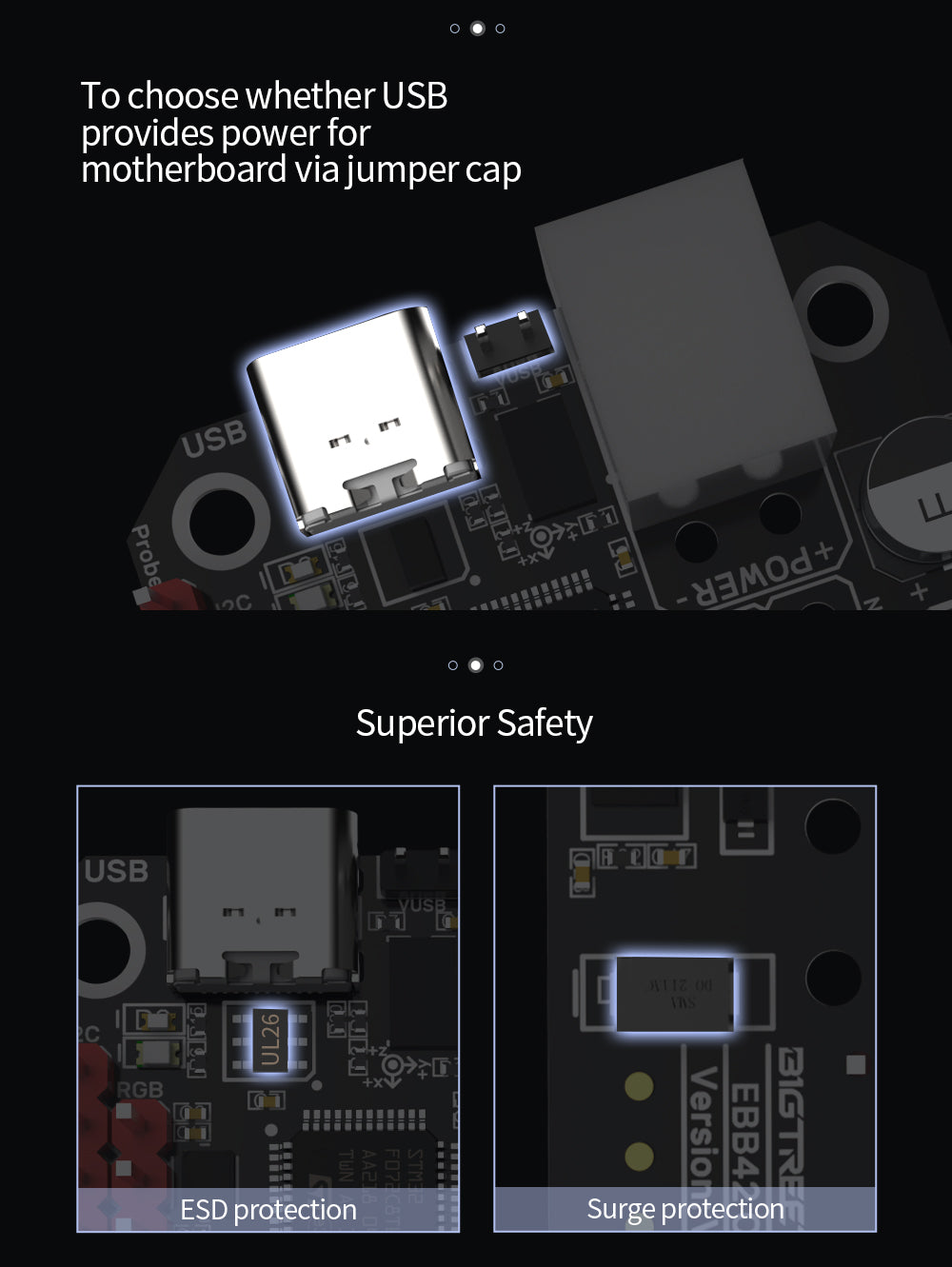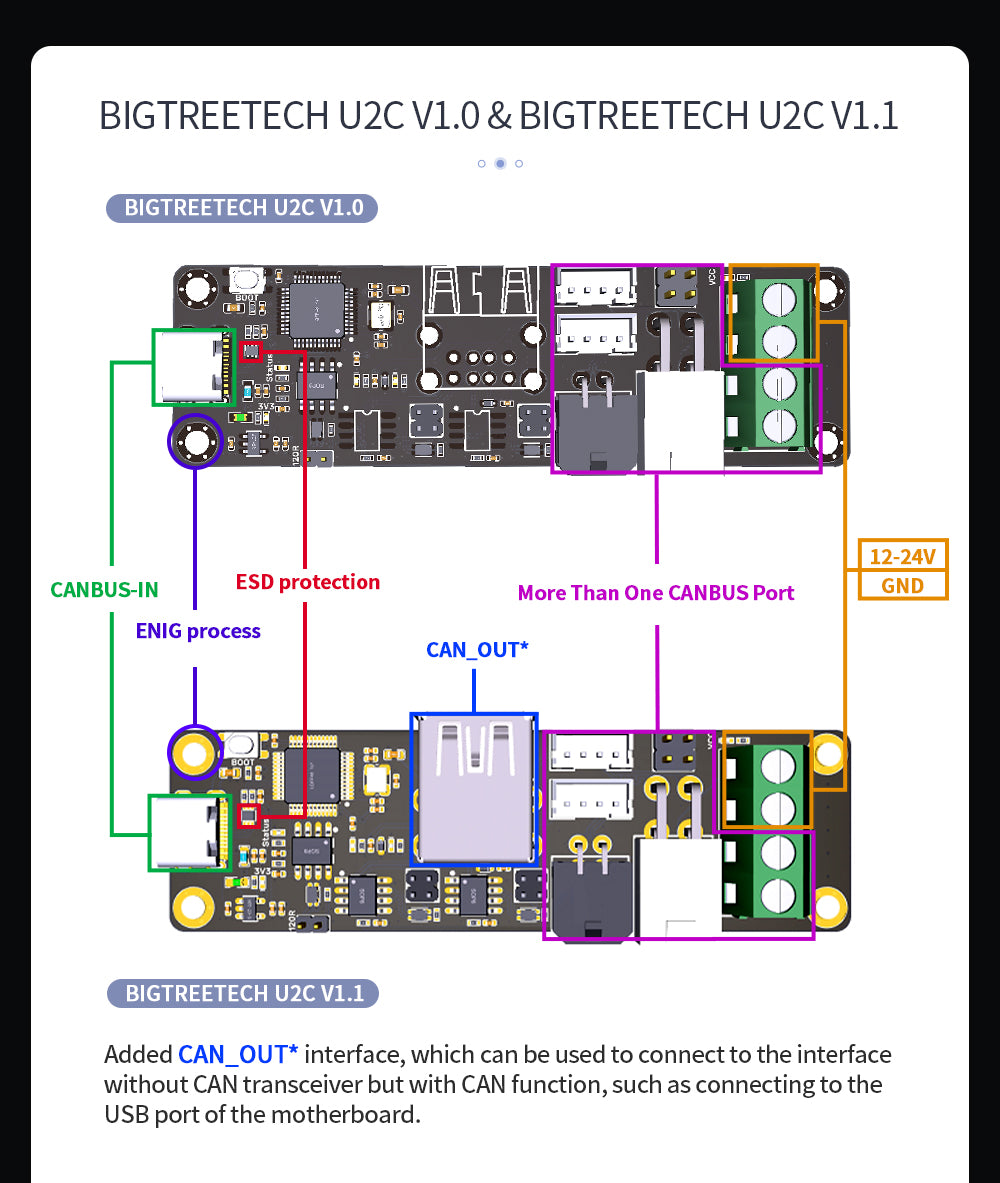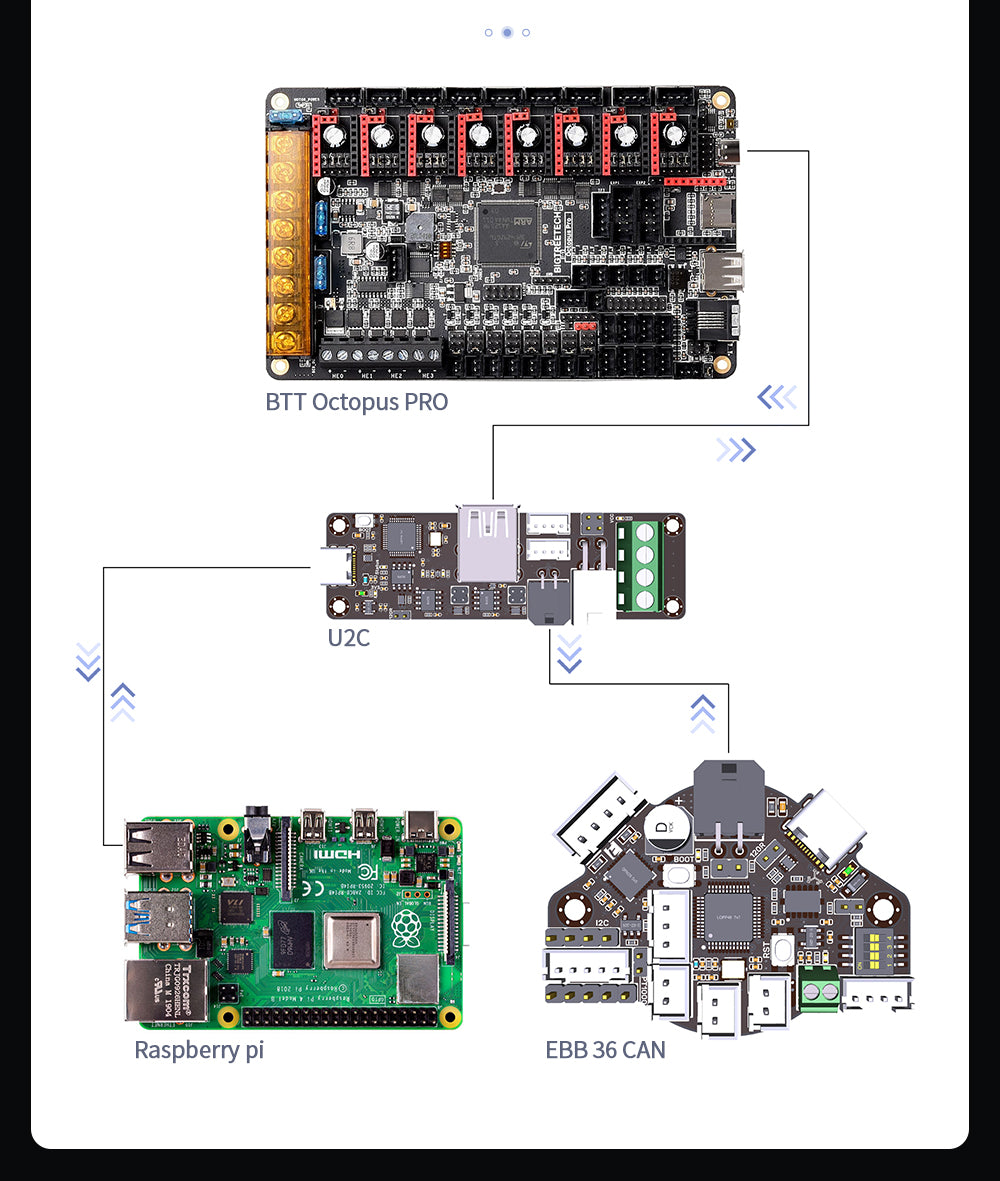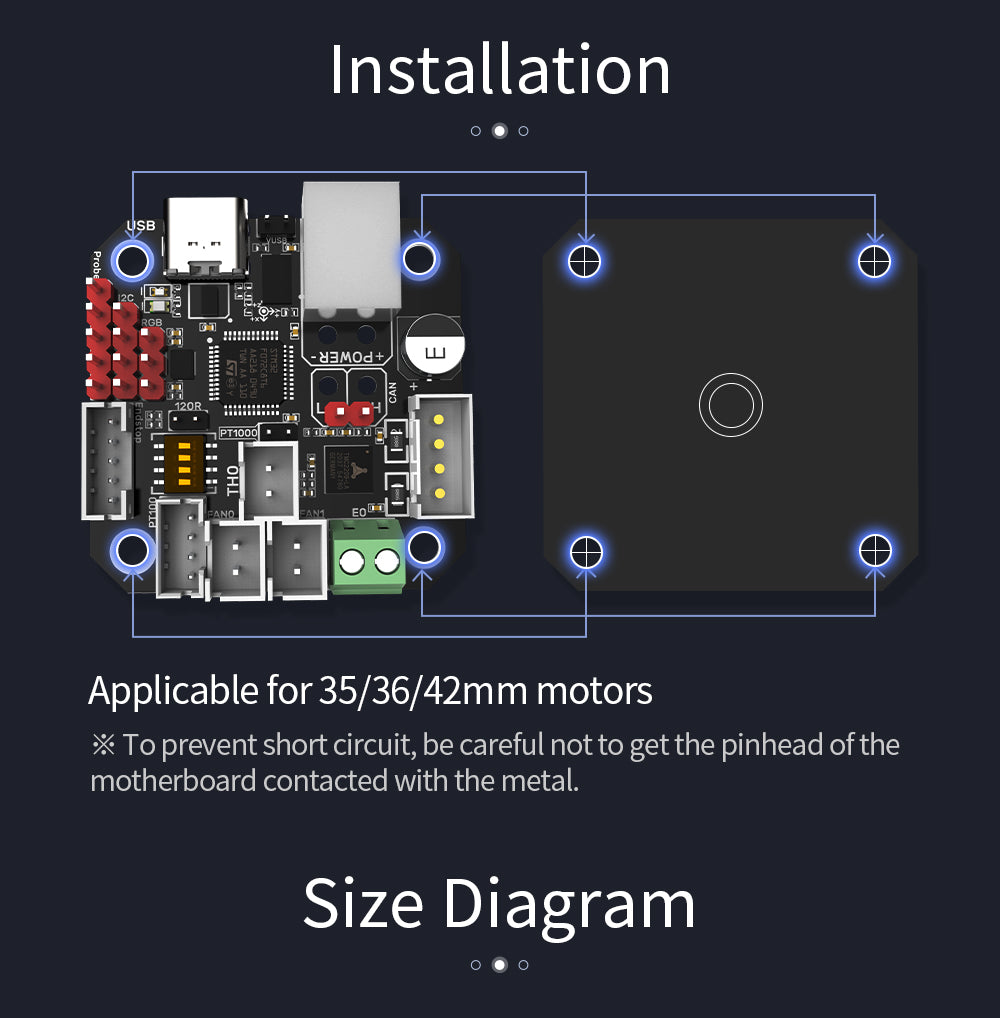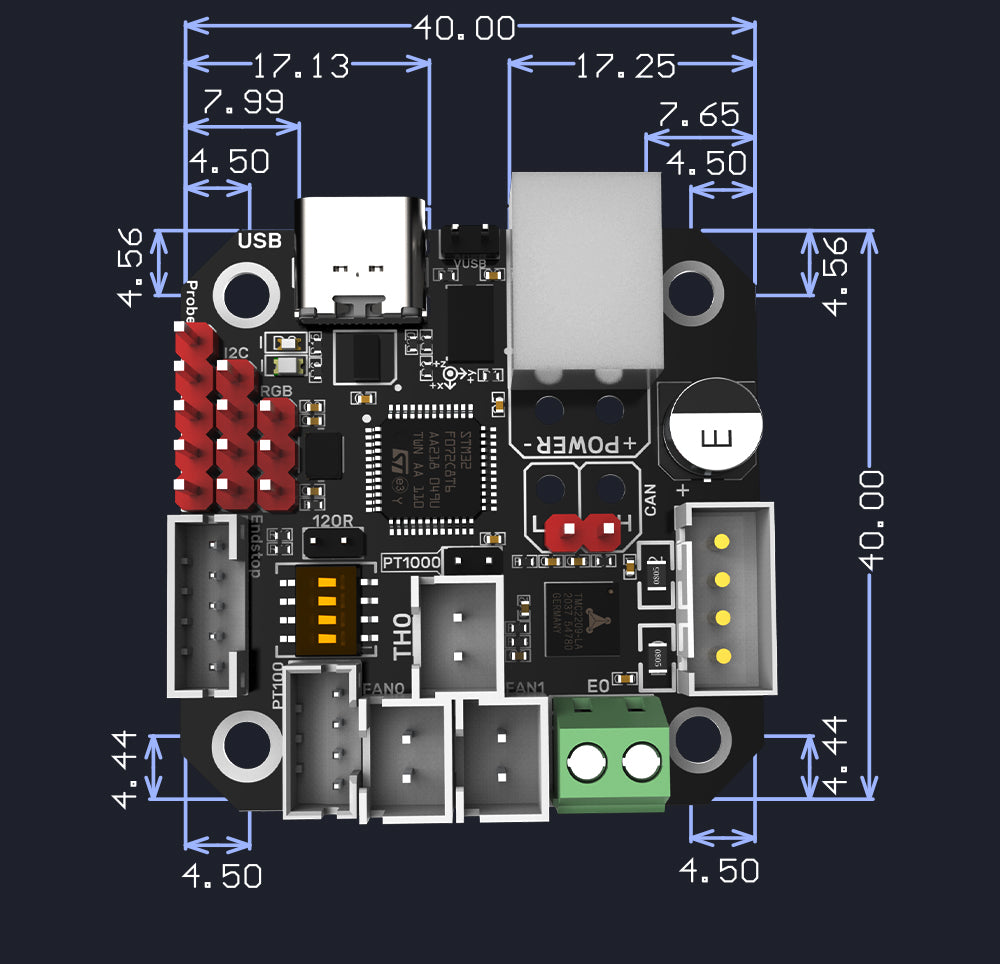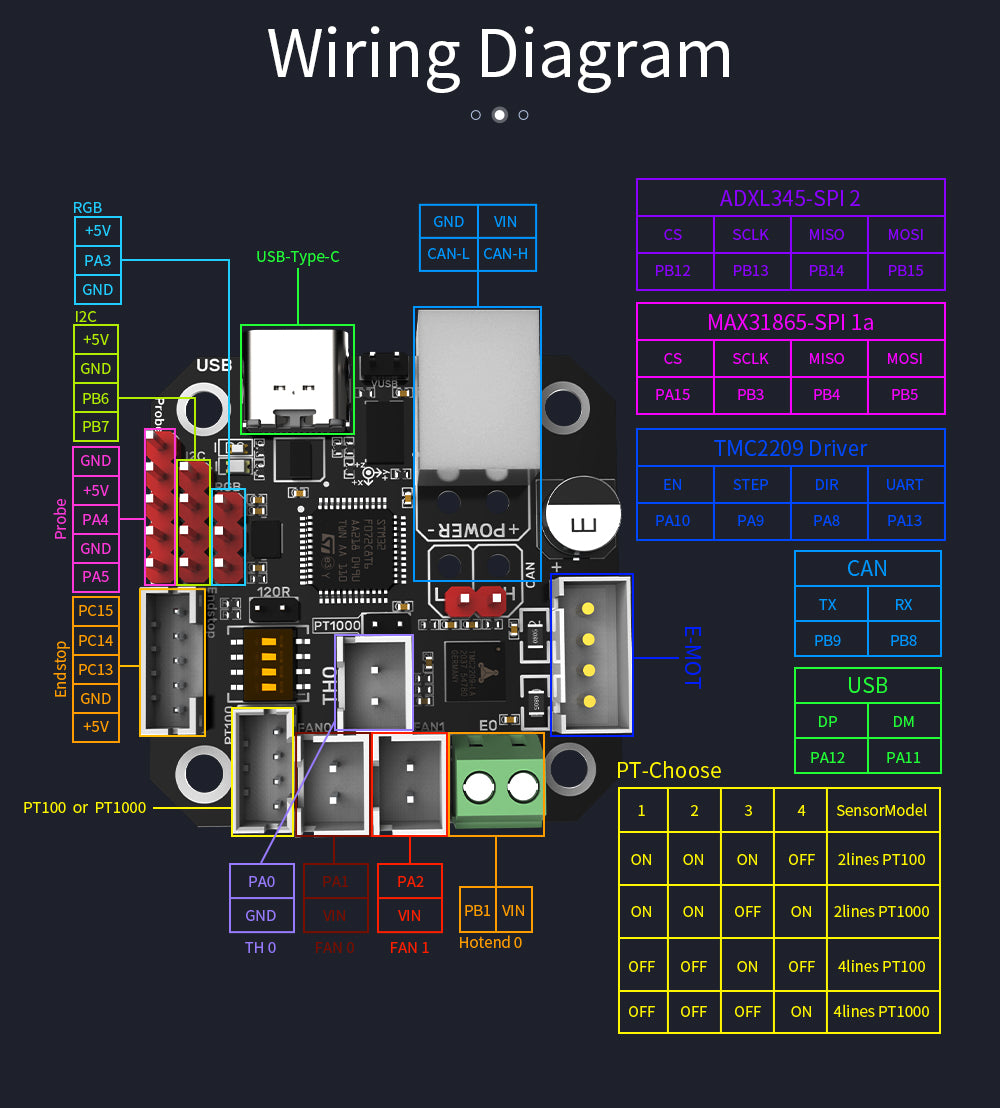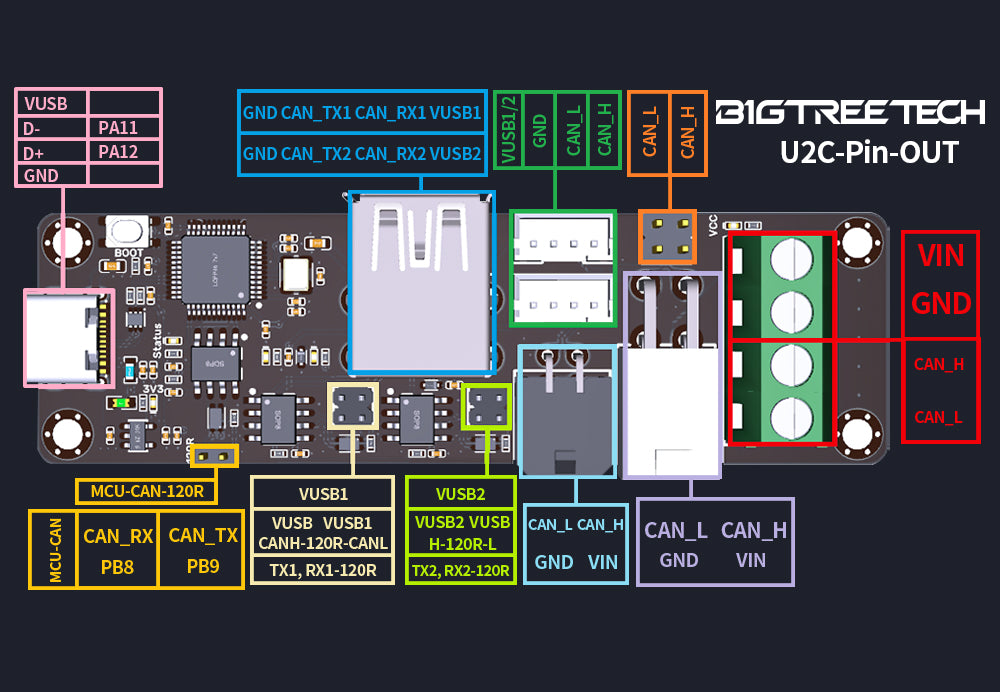 REVIEWS
Great item but documentation isn't
I'm grateful for the Internet because people much smarted than me figured out how to make this unit work. Most of what I what I found on the github site was for an earlier version and anyone who has bought BTT items know, they do change chips from version to version... anyway, I got it working after searching the web and moving all my printers to this set up going forward.
I will test it later
Hi! I will test it later. But I not received the plastic ducks. So I am sad a bit!
EBB 36
Excellent product thank you
BIGTREETECH EBB 36/42 Can Bus U2C V2.1 for Connecting Klipper Expansion Device Support PT1000
573
295
796
691
327
161
161
830
827
178
Discount Code FAQ
1. How do I use the discount code?
Copy the discount code from the product page,and then apply the discount code at check out.
2. Can I redeem multiple discount codes?
No. Discount codes cannot be combined. Only one code can be applied per order.
3. Why is my discount code invalid?
1)The discount code is not applicable to the specific items you want to buy
2)The discount code wasn't entered correctly
3) The discount code has expired
4) The discount code is not from BIQU store
If you have any questions, please feel free to reach out to our customer service team info@biqu.equipment
Fast, Free shipping on orders over USD $49
180-Days Hassle-Free Warranty
We accept credit cards, PayPal, Apple Pay
Lifetime Customer Support
Live Chat or Email
Newsletter
Subscribe to get the latest special offers, free giveaways, and once-in-a-lifetime deals from BIQU.