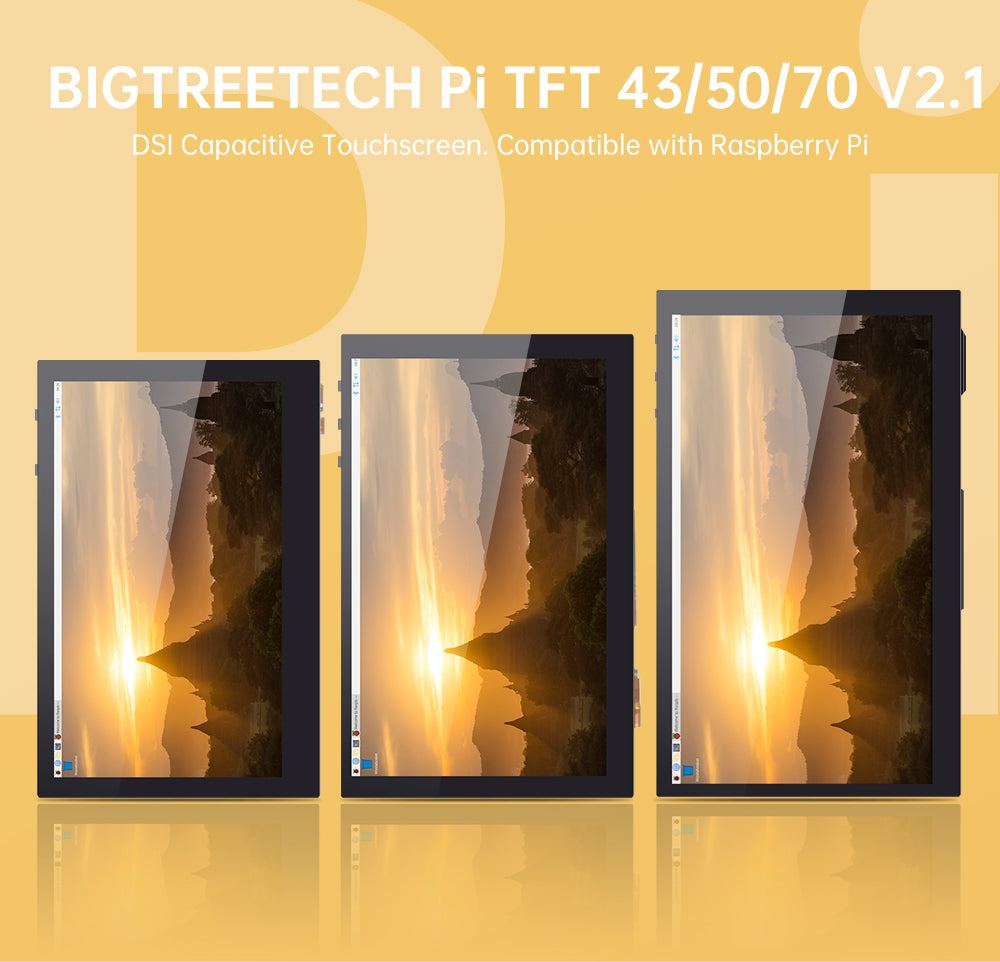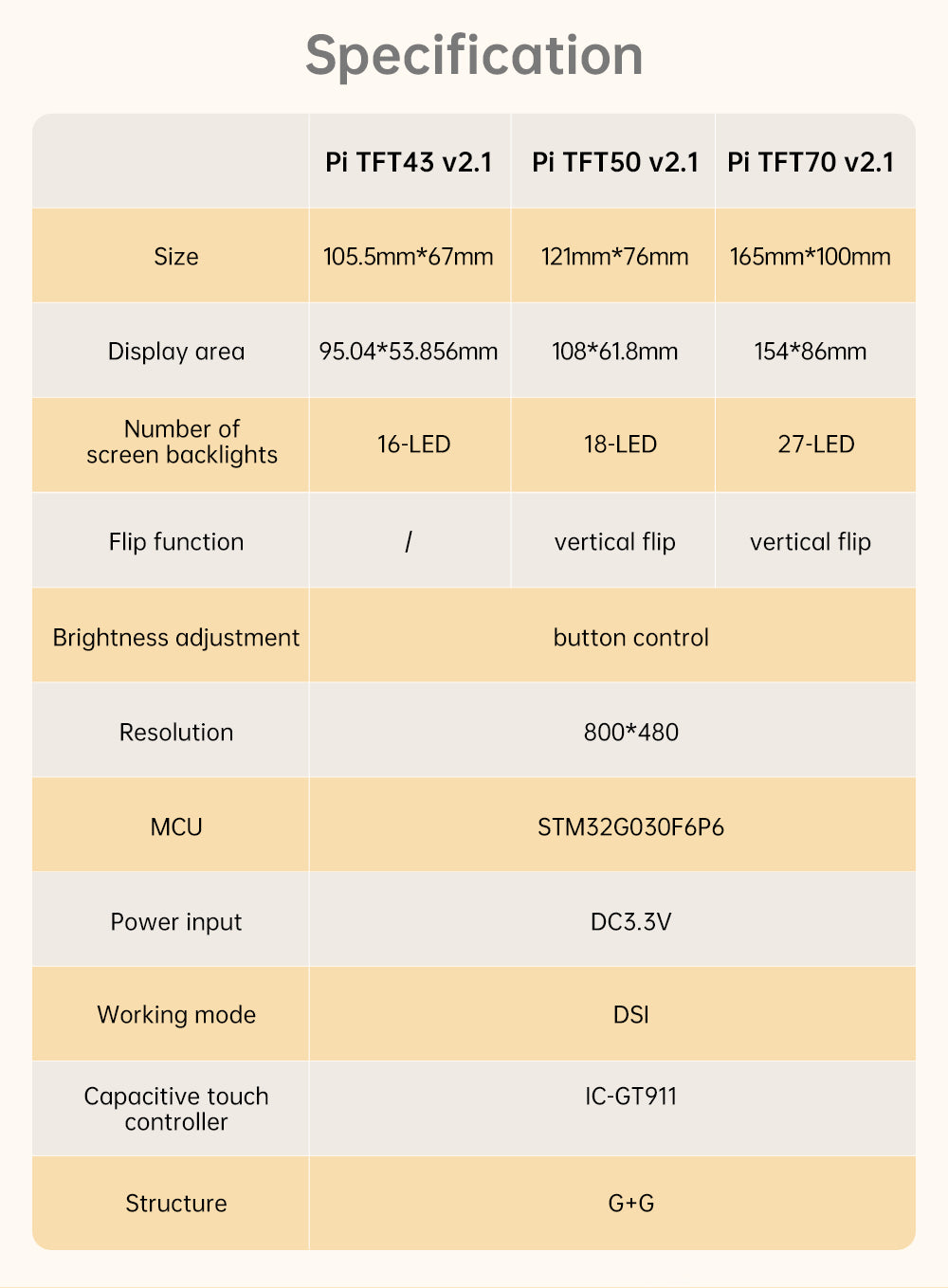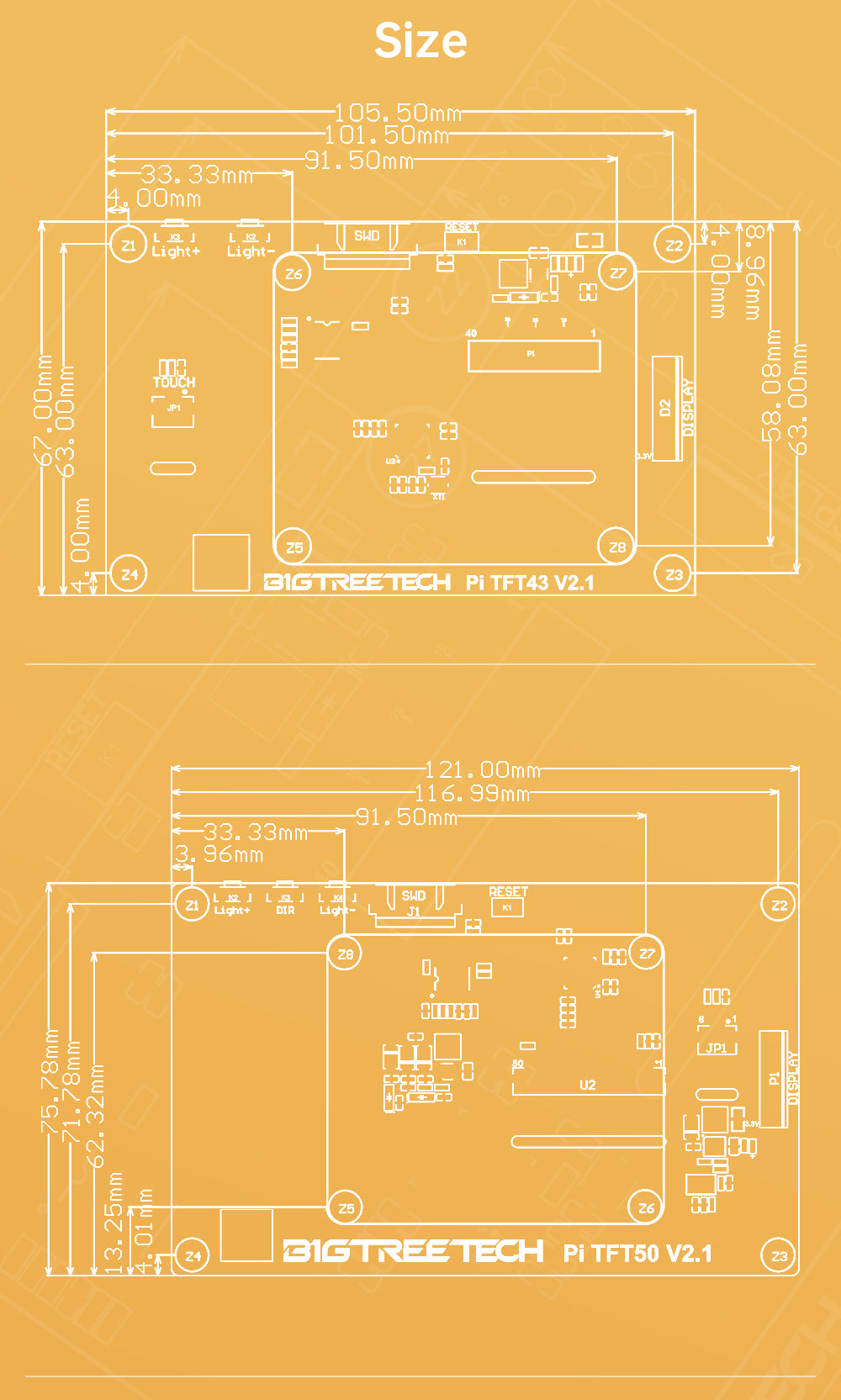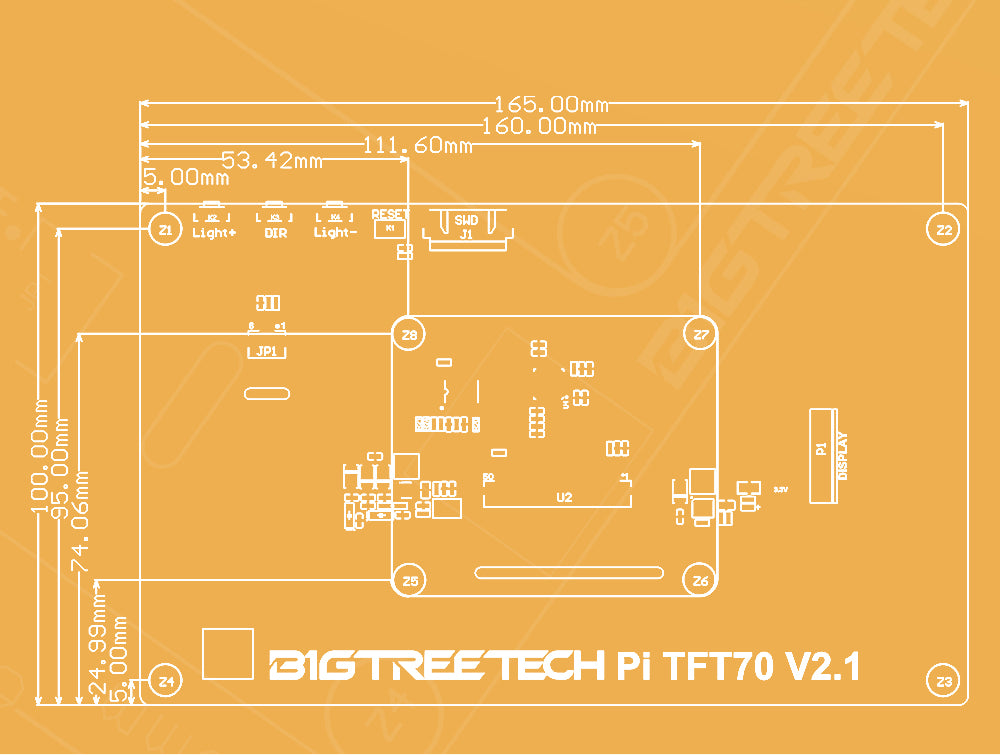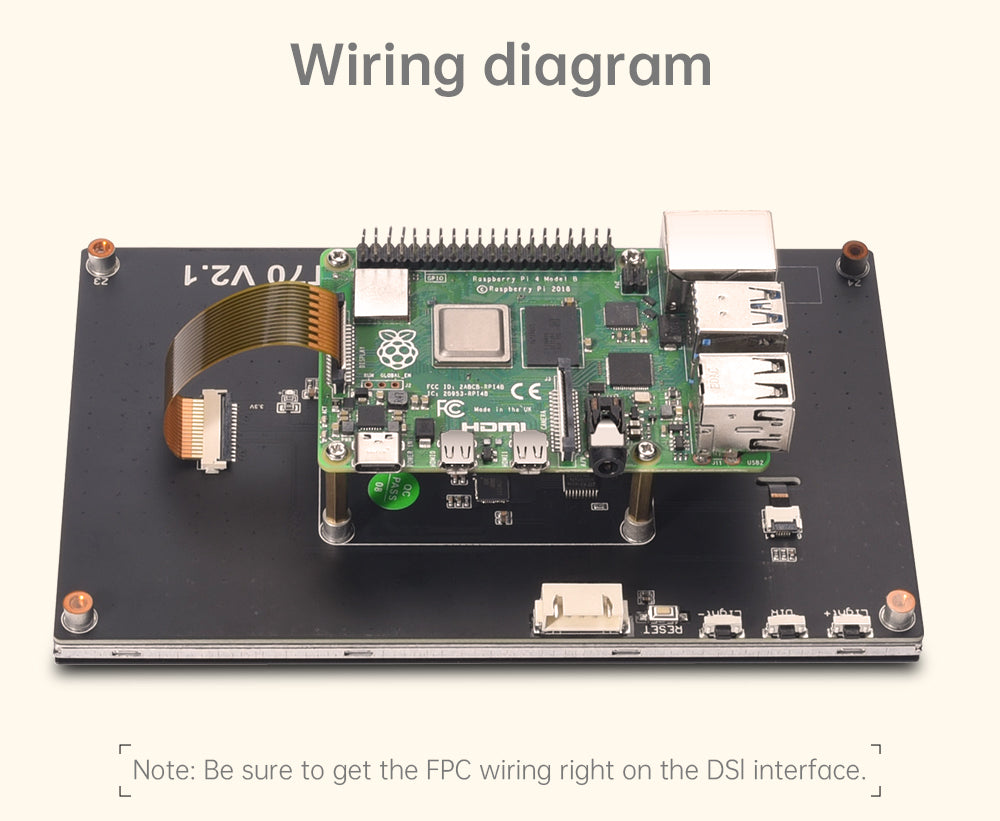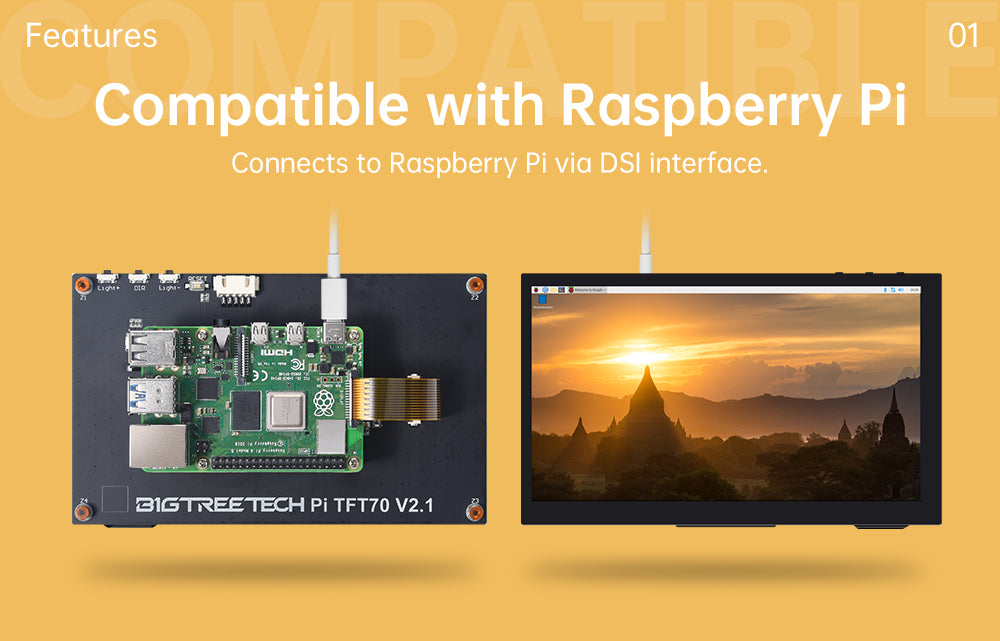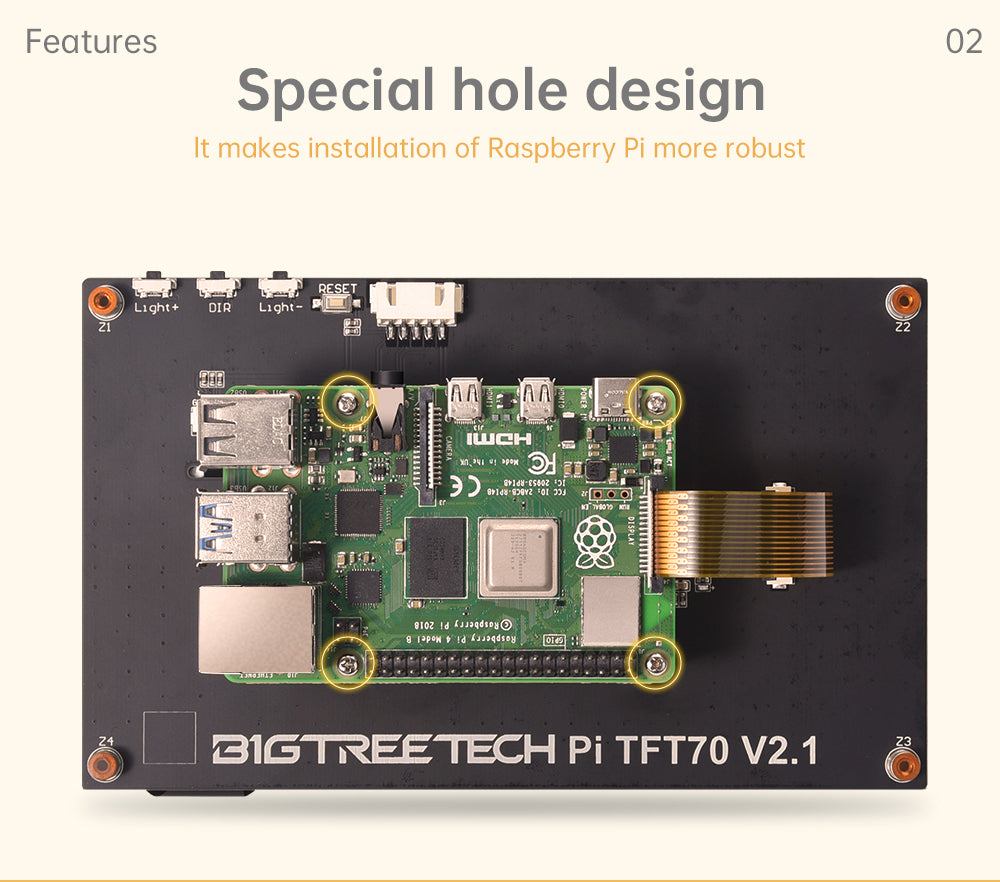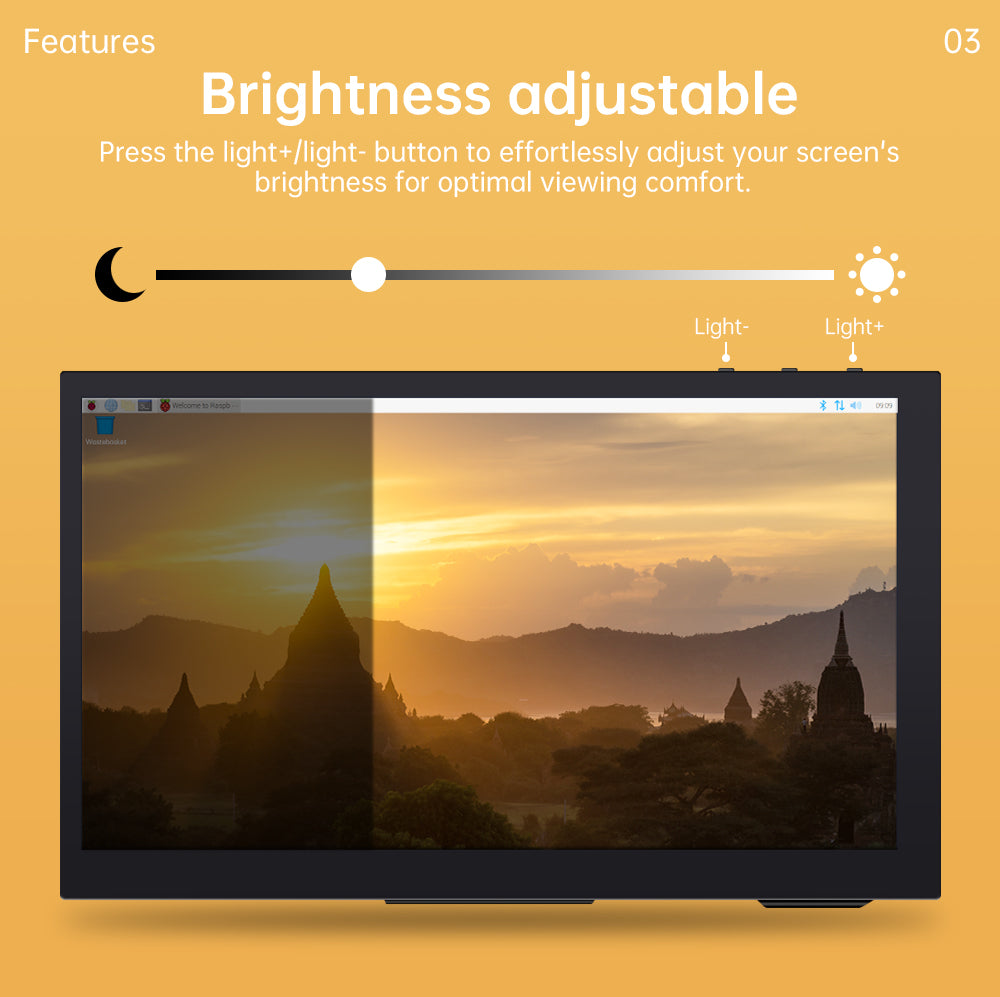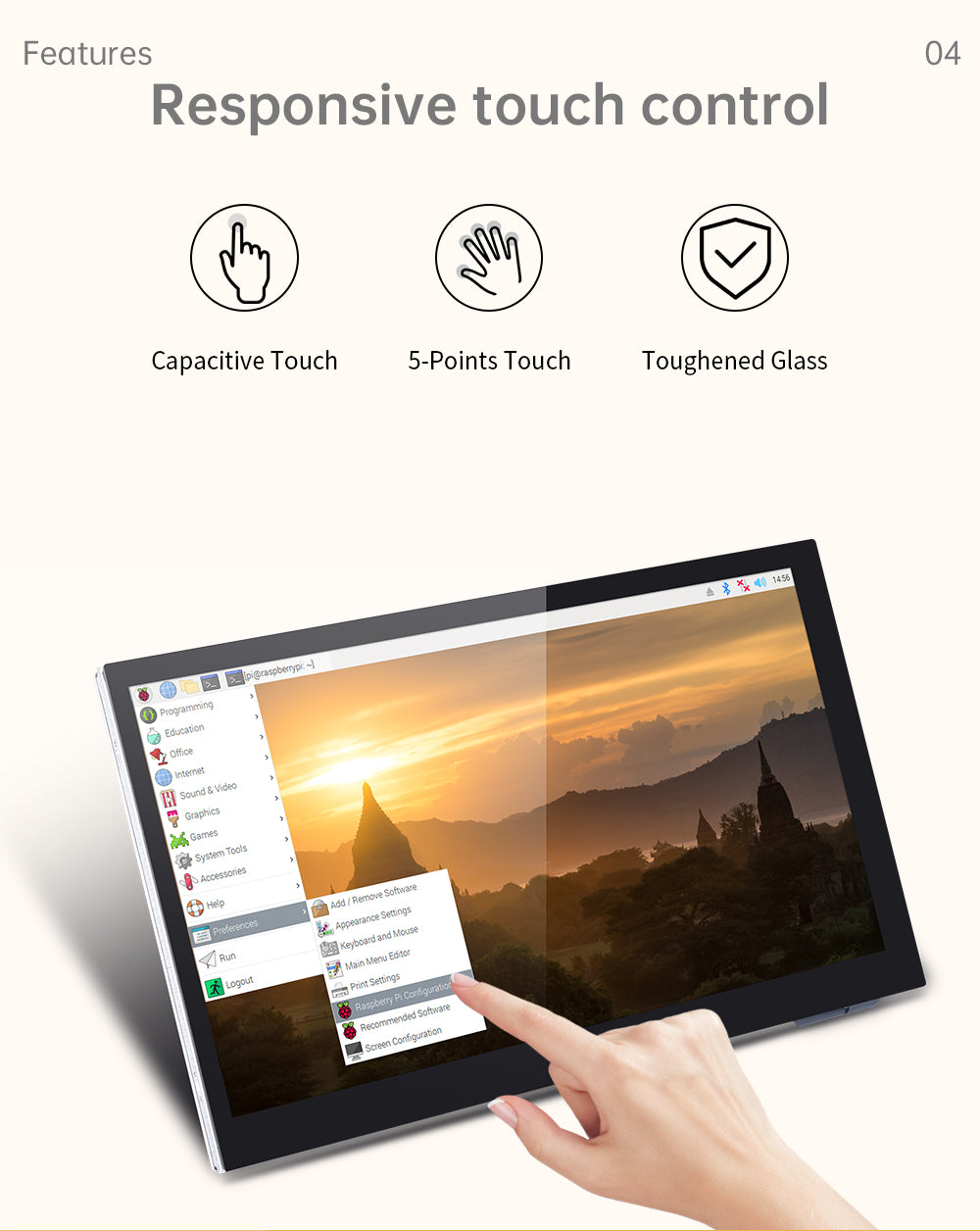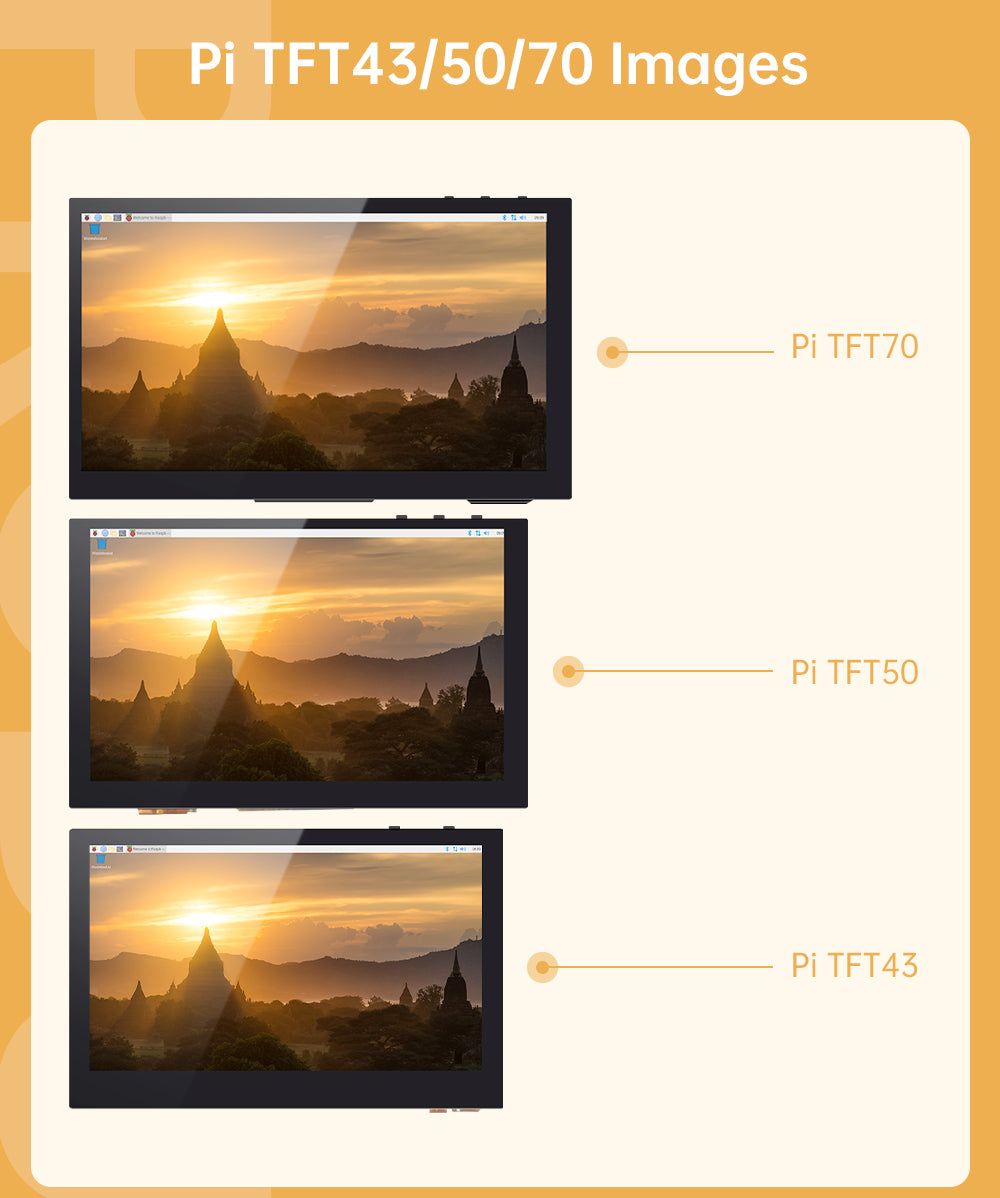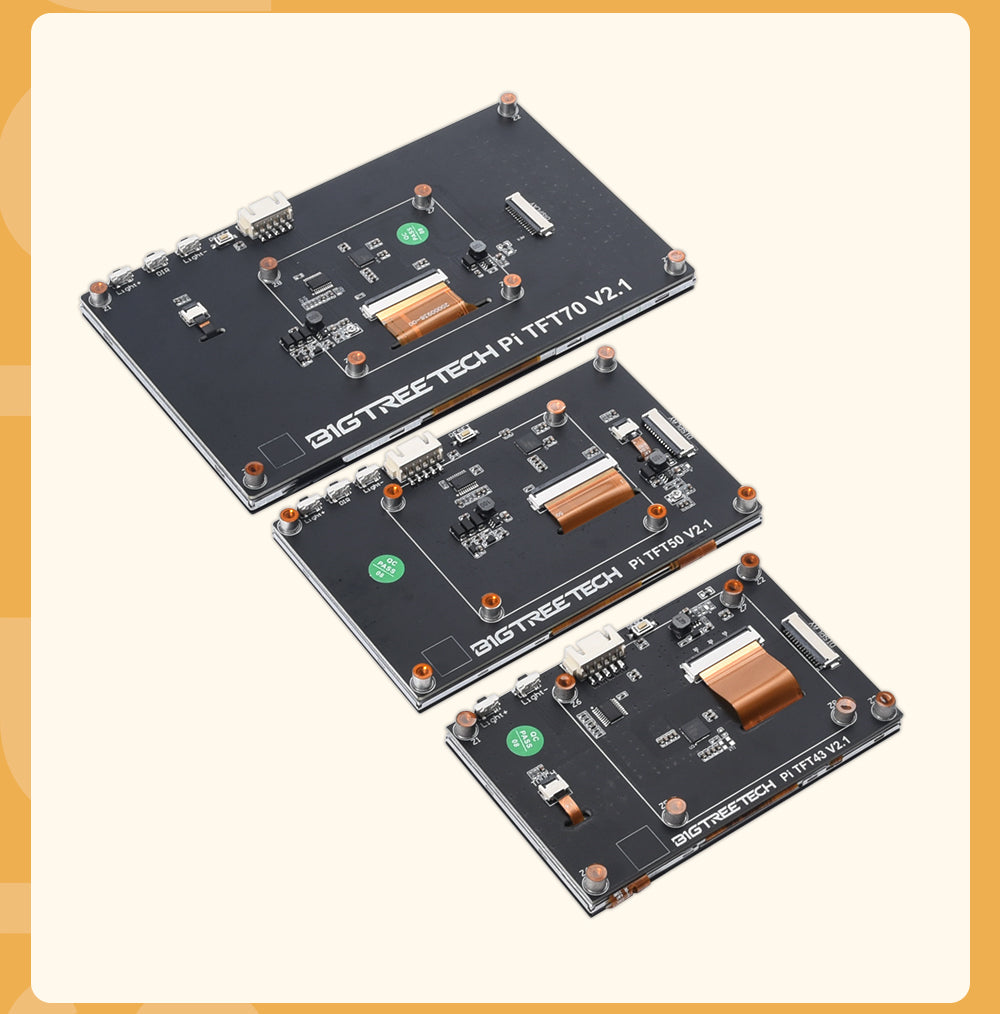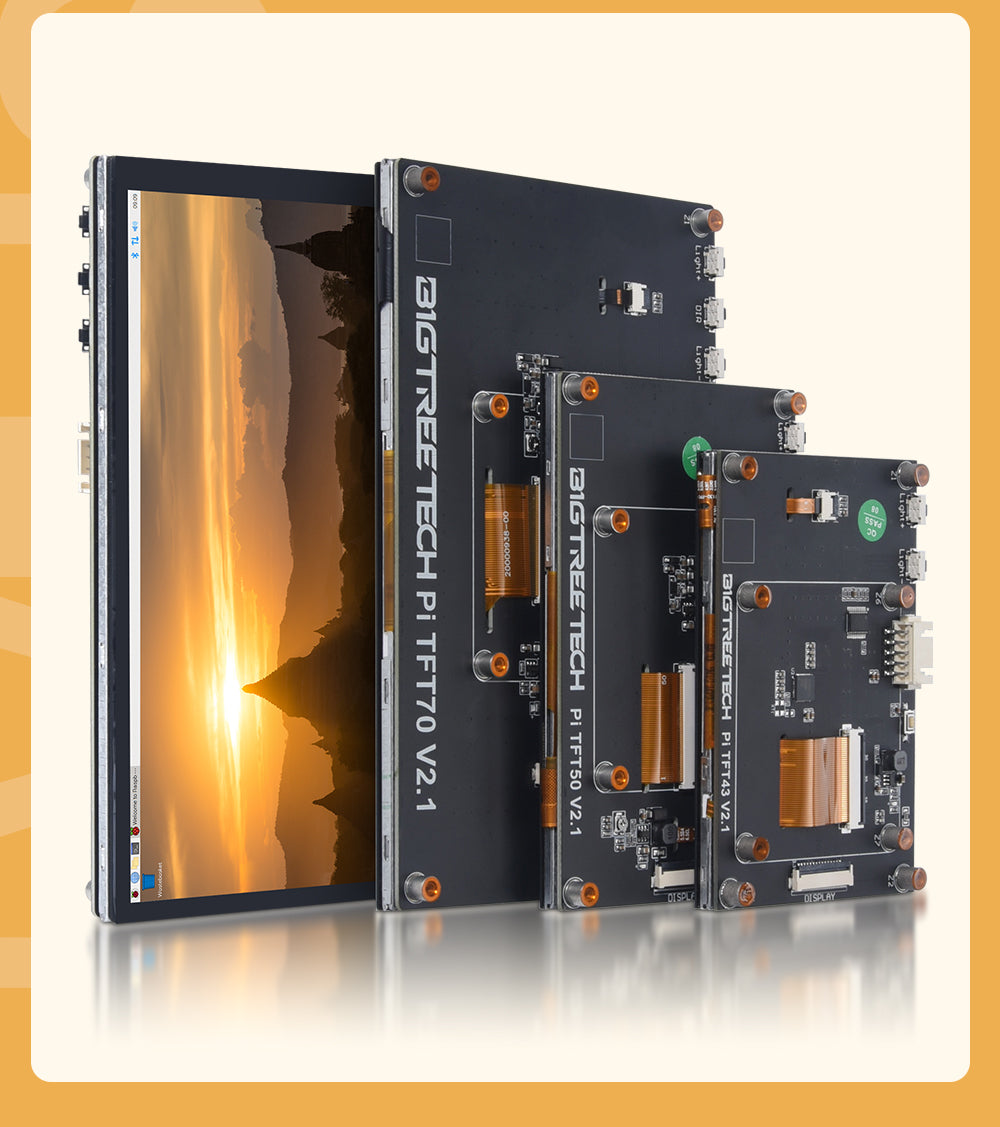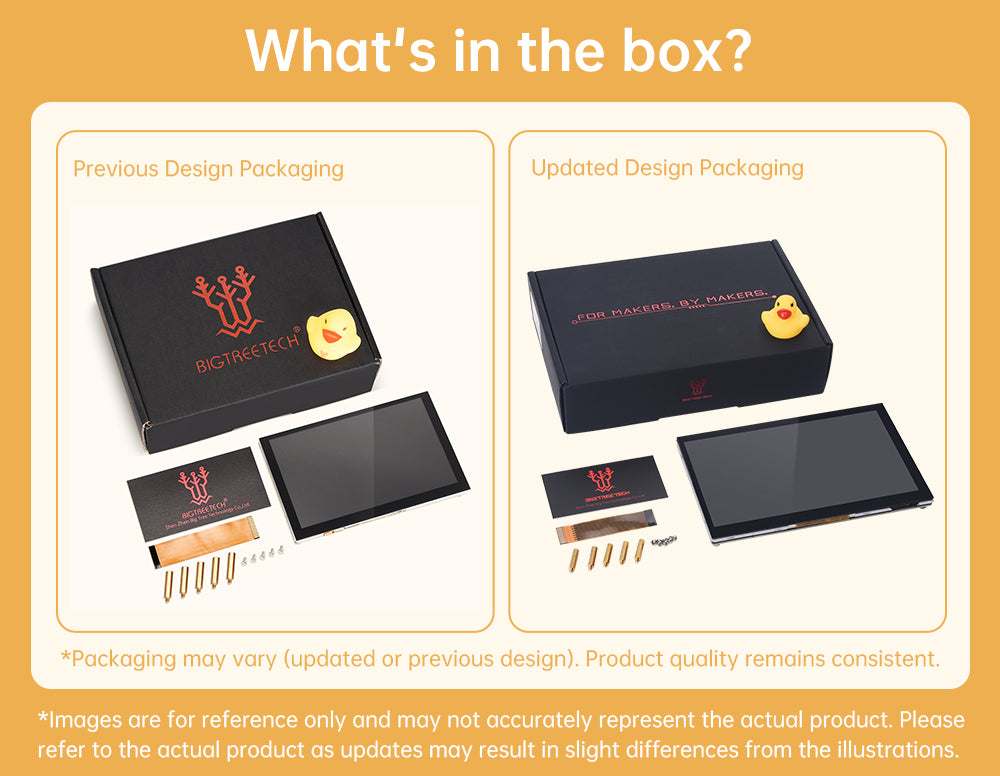 REVIEWS
Brilliant
Works perfectly with ratos, 0 effort
Display perfeito.
Excelente qualidade, fácil instalação.
só não dei 5 estrelas, pois não veio o meu patinho de coleção.
BIGTREETECH PI TFT43 / TFT50 / TFT70 V2.1 screen board
Huge difference from Ender 5 Screen
Very happy with this screen. I upgraded to Klipper and this screen was up and running after using the KIAUH interface.
Great screen, but definitely not perfect
My use case was to build the screen into my Voron 2.4 and it's a fantastic screen. Bright, responsive, capacitive touch, smooth surface, just everything you want from a screen for touch interface.
There's one minor flaw, if you don't intend to mount your pi to the screen the ribbon cable connector is in an awkward spot, kinda juts out one side, you have to bend the cable to make it work cleanly. Just be aware of that.
Otherwise this is a fantastic deal.
Hello! Thank you for your thoughtful comments, we hope to bring you a better product experience.