Product Description:
The HDMI 5 & HDMI 7 were developed by the BIQU technical team specifically for users of 3d printers using the Klipper system. It can work with Raspberry Pi4, Manta M8P+CB1, Manta M4P+CB1, and other mini PC. 
Key Features:
Optional HD IPS screen. The resolution of the 7-inch screen is 1024*600, while the 5-inch screen is 800*480. Adopt IPS capacitive touch screen, support 5-point touch.

Plug and Play. Simply connect the screen to the device via the HDMI port and power the Type C port to make it functional without installing any drivers. This screen is great for 3d printer users to DIY their projects, and it can perfectly be compatible with the Manta series motherboard plus CB1. Let it add a more seamless visual experience to your printer system.

Adjustable brightness and display direction. You can increase the brightness via the Ks1 button, Ks3 for decreasing, and Ks2 for 180° display direction adjustment (Refer to the following product detail image).

Support audio output. Built-in audio decoding circuit, supports 3.5mm headphone jack audio output. 3.5mm audio interface transmits the audio signal without noise and current, giving you pure and delicate sound.

4pin XH2.54 breakout port. The 4-pins XH2.54 breakout port allows custom connection via USB protocol, as well as screen independent power (DC 5V), giving users more DIY options.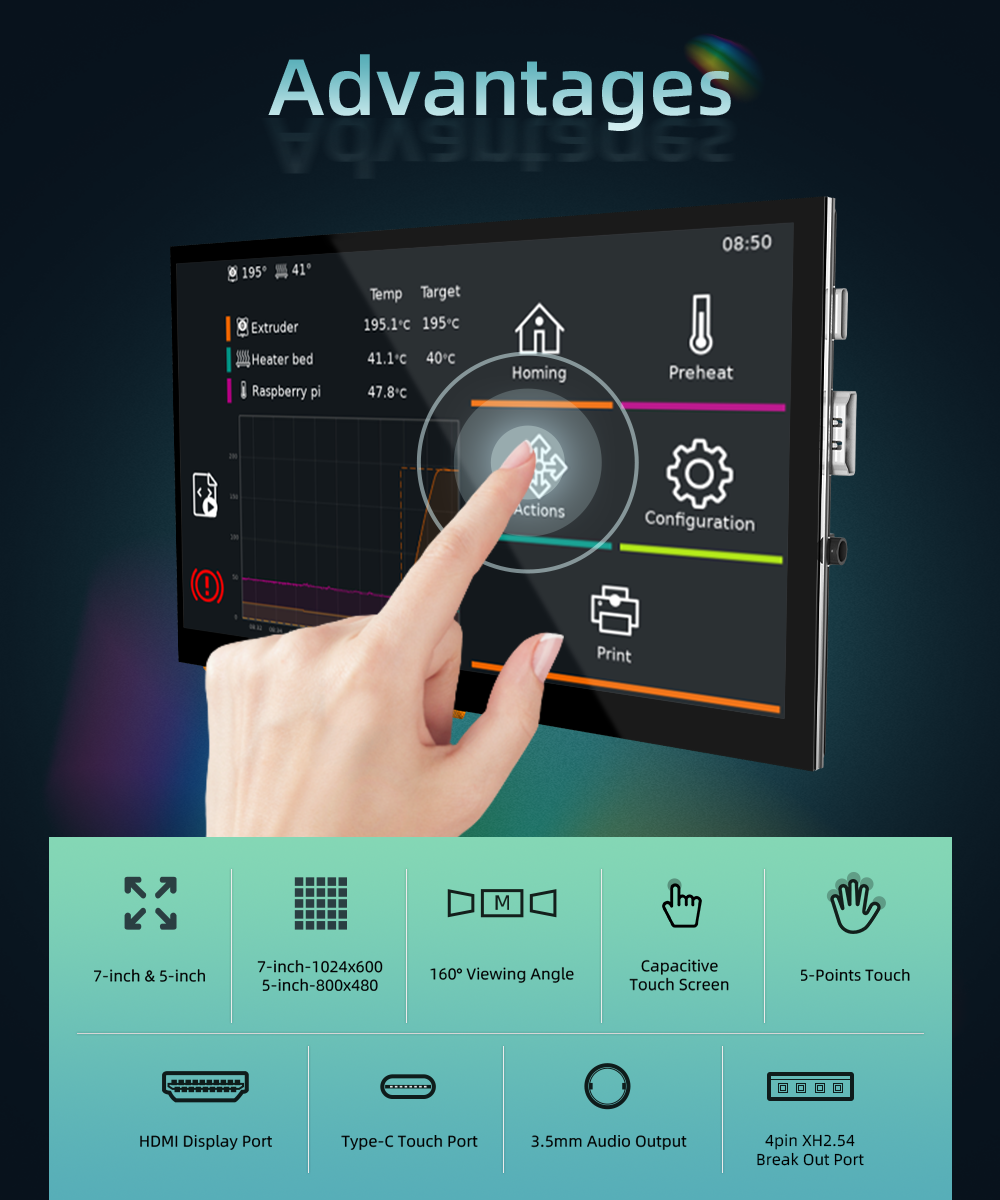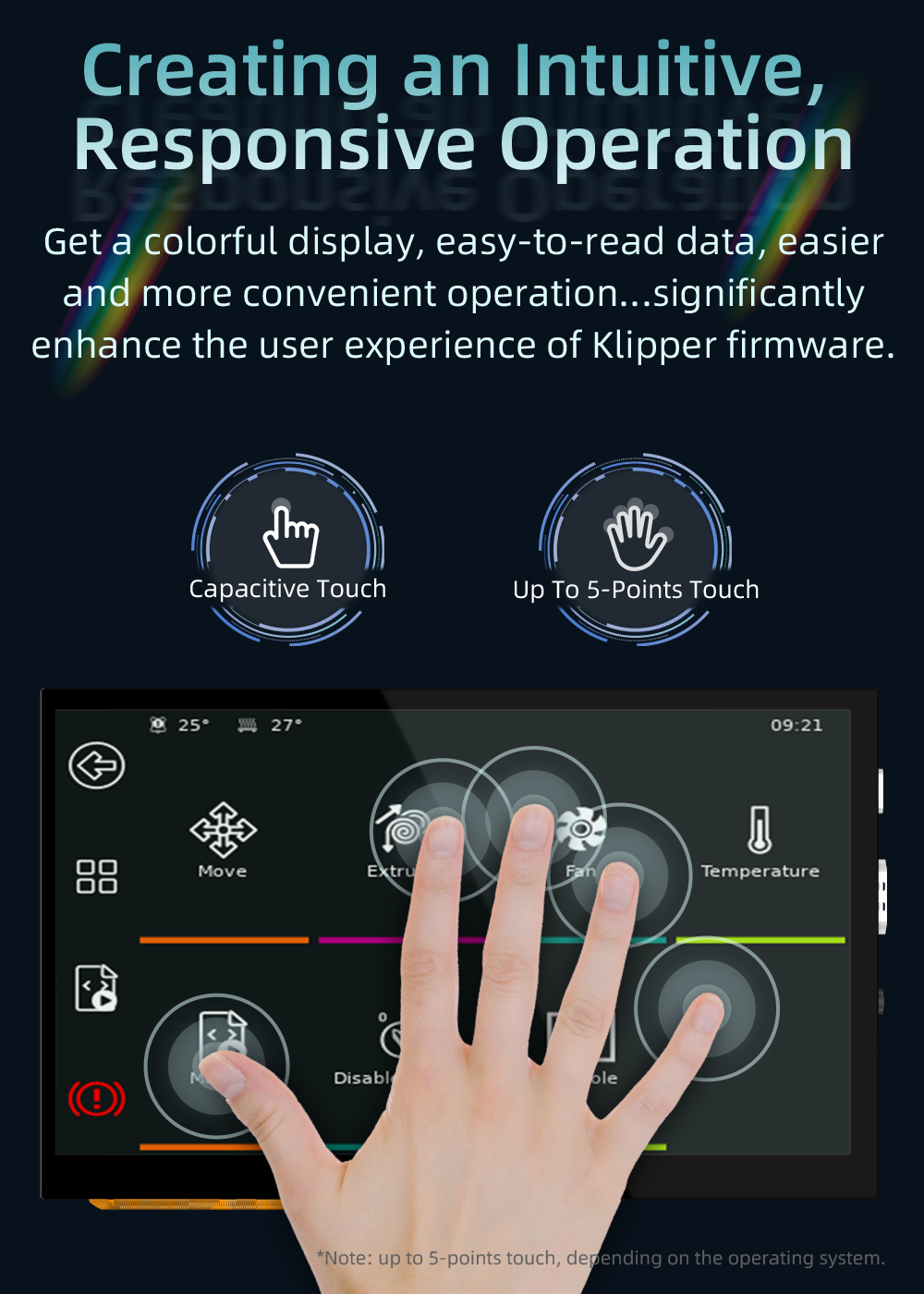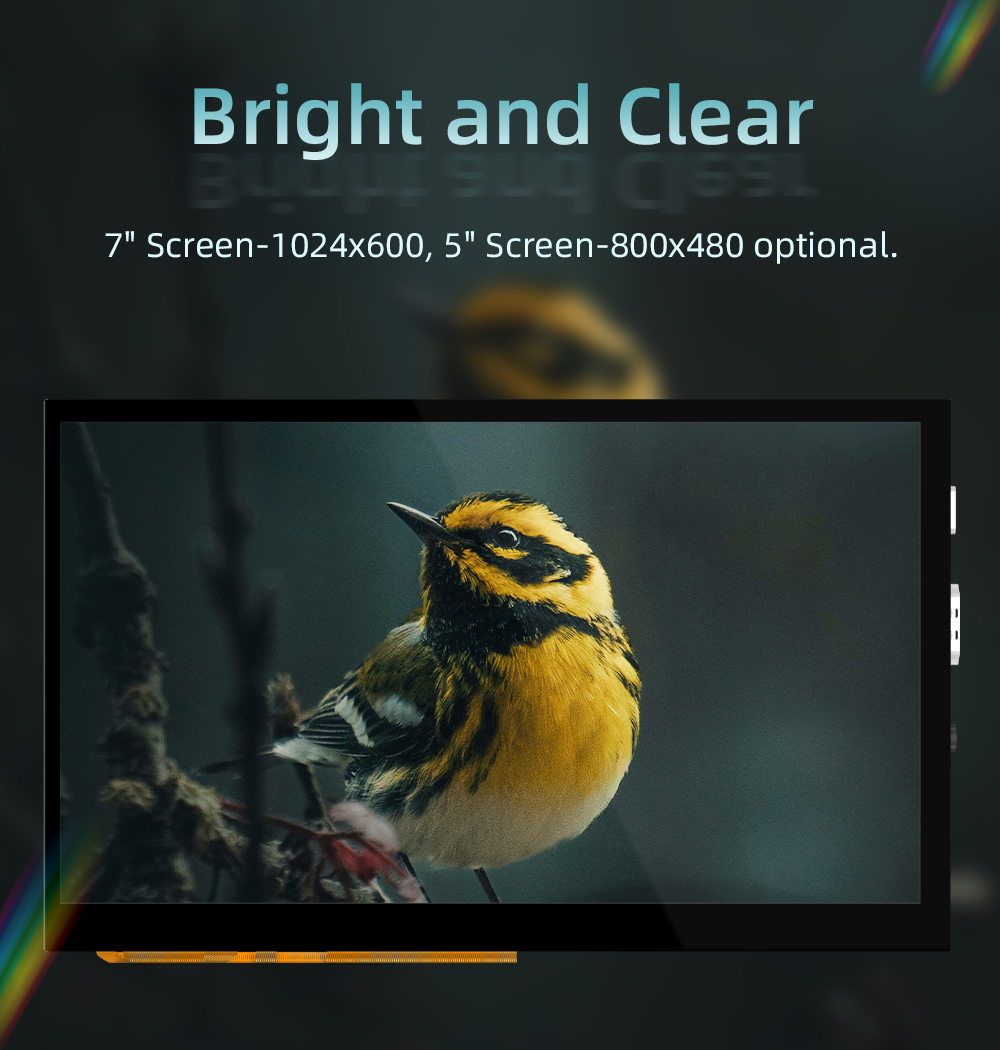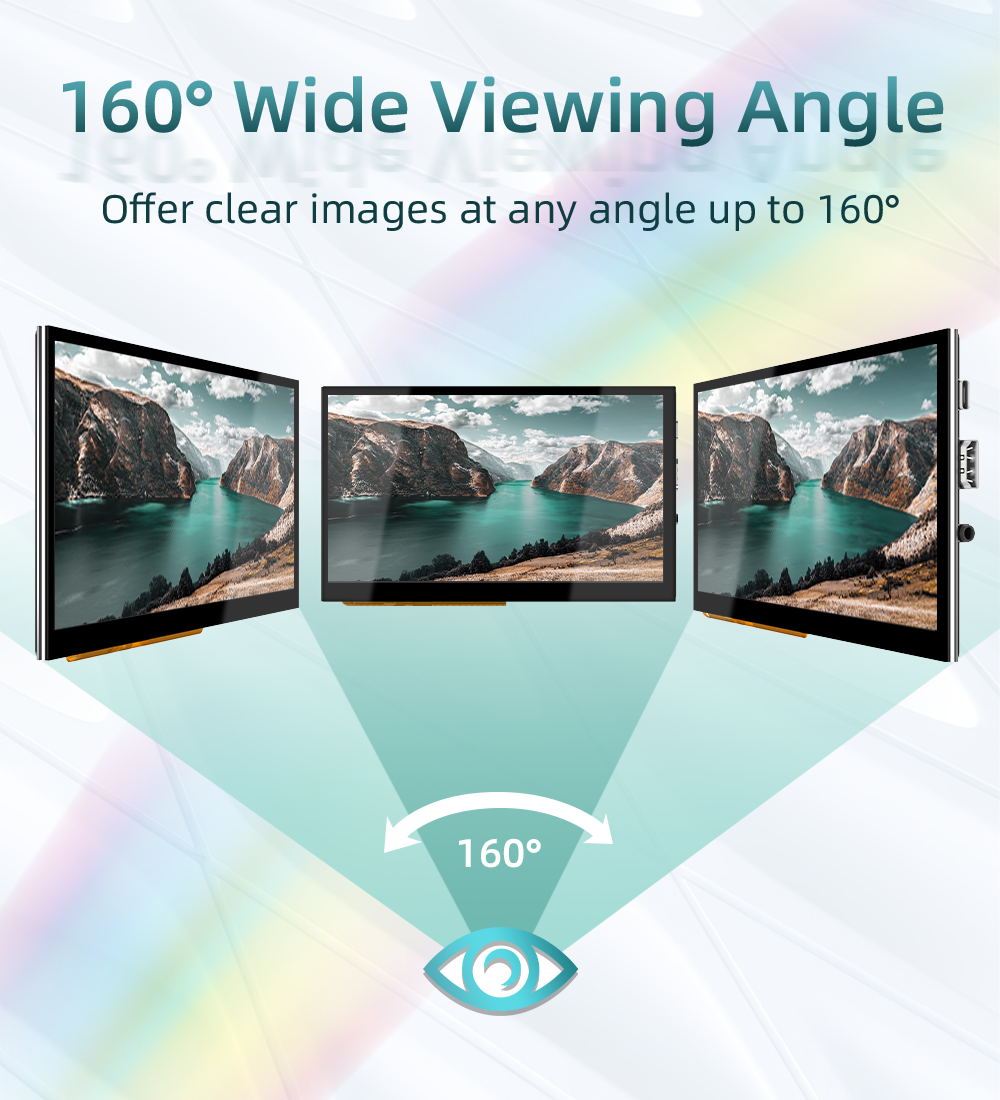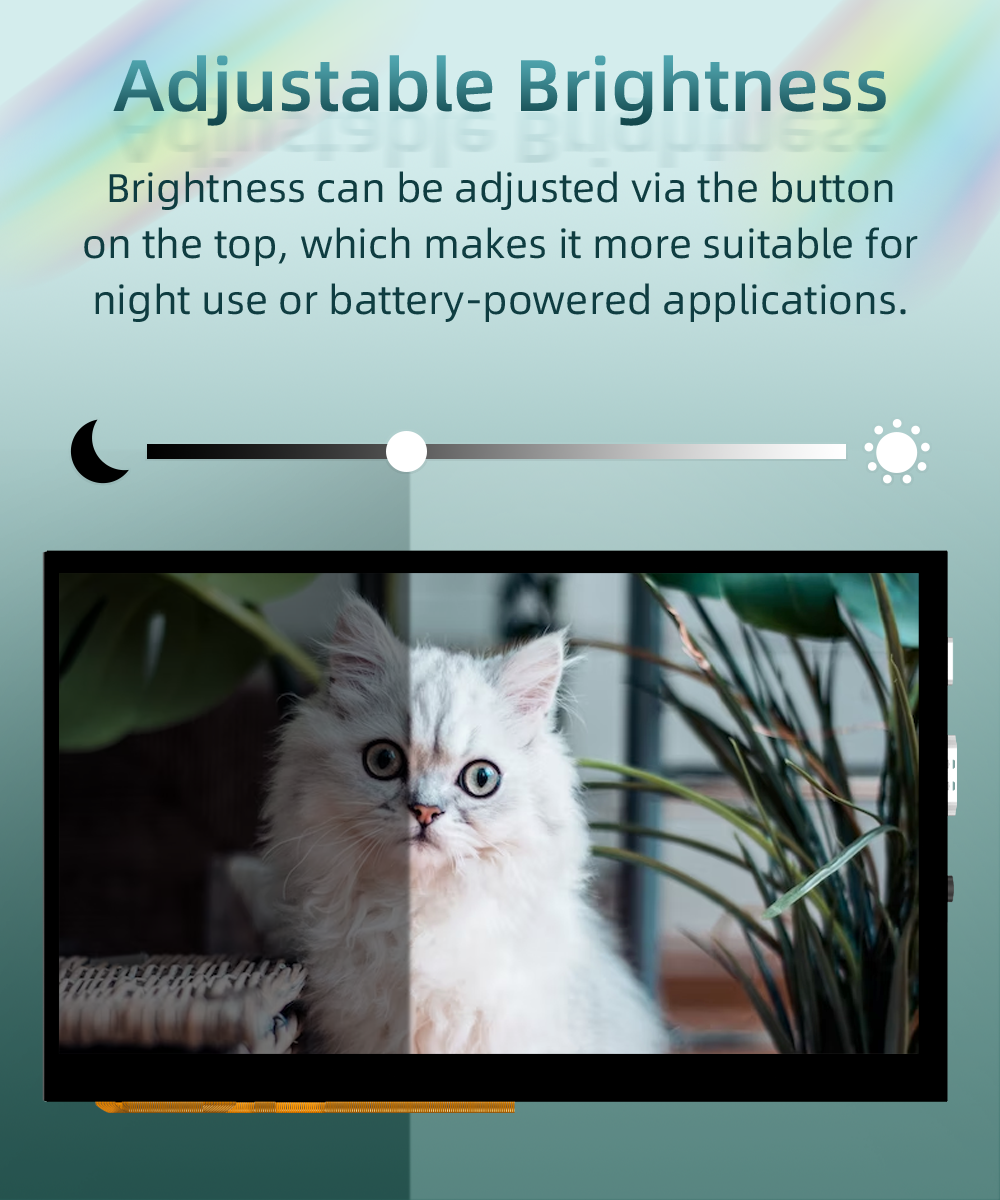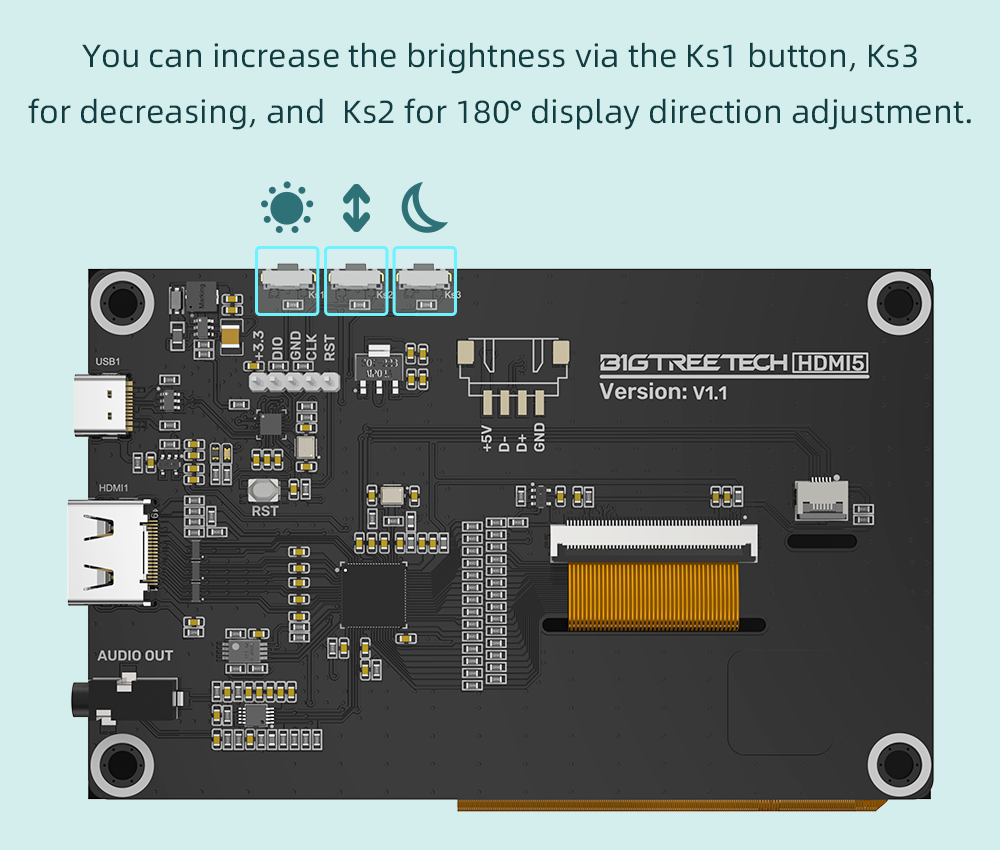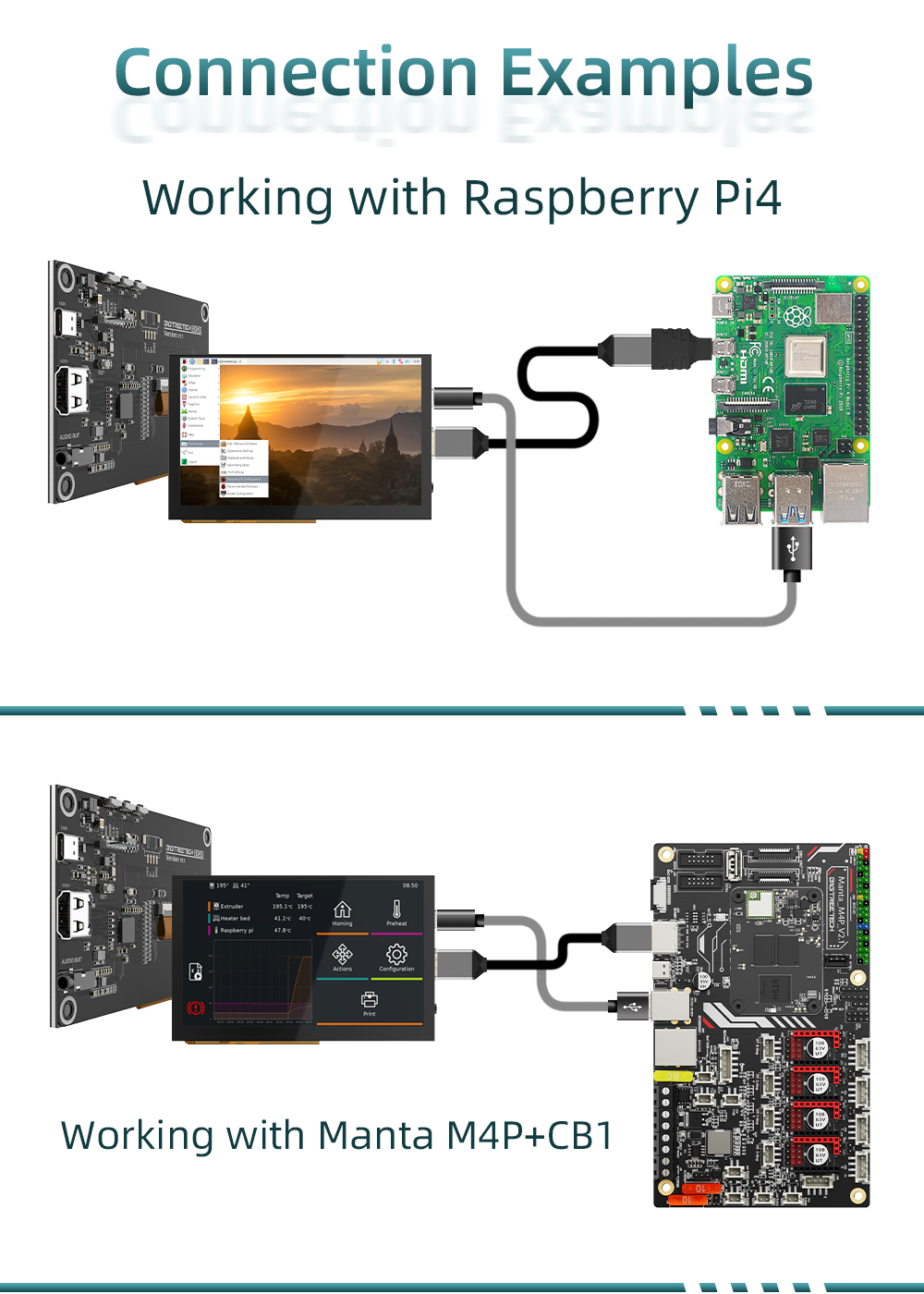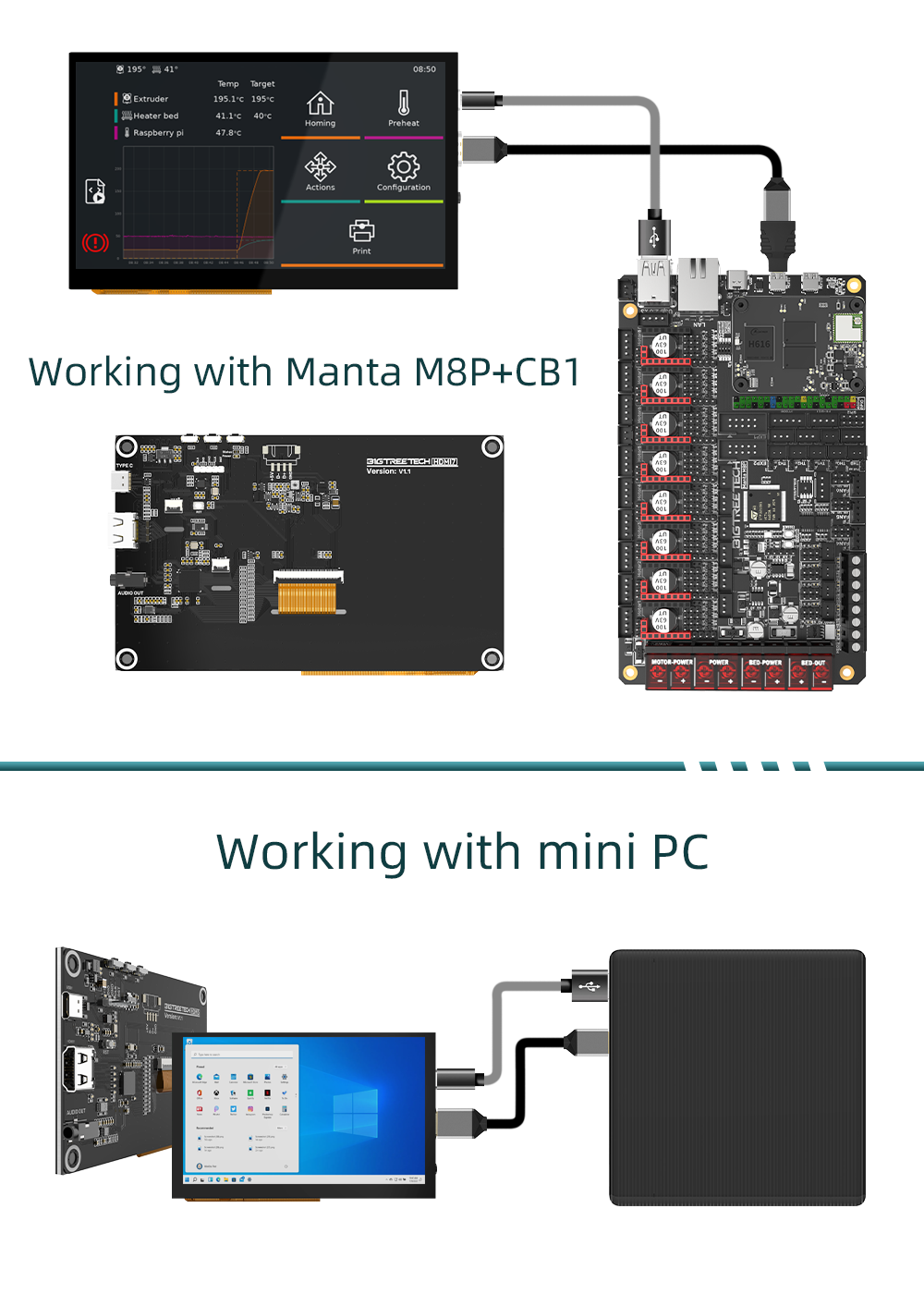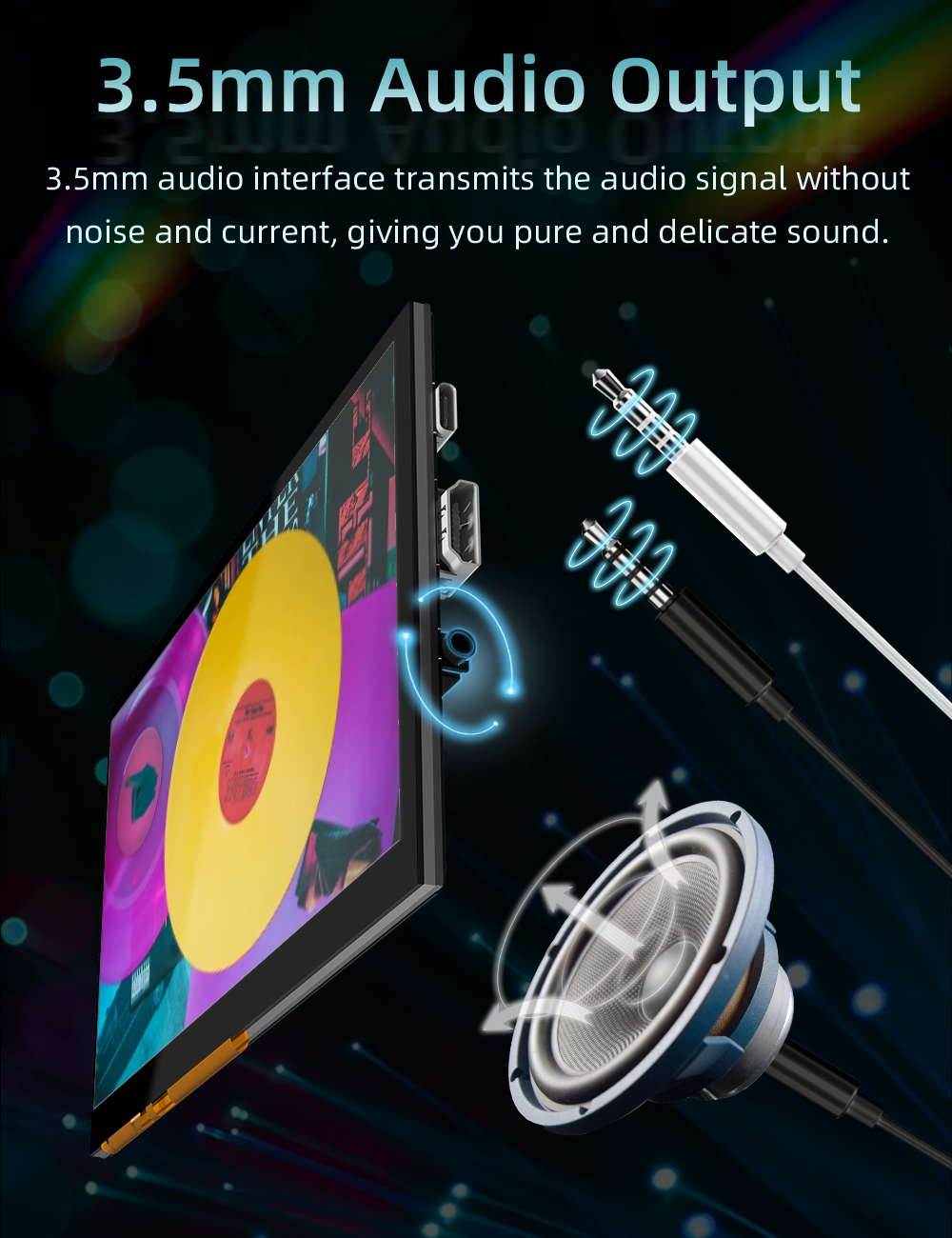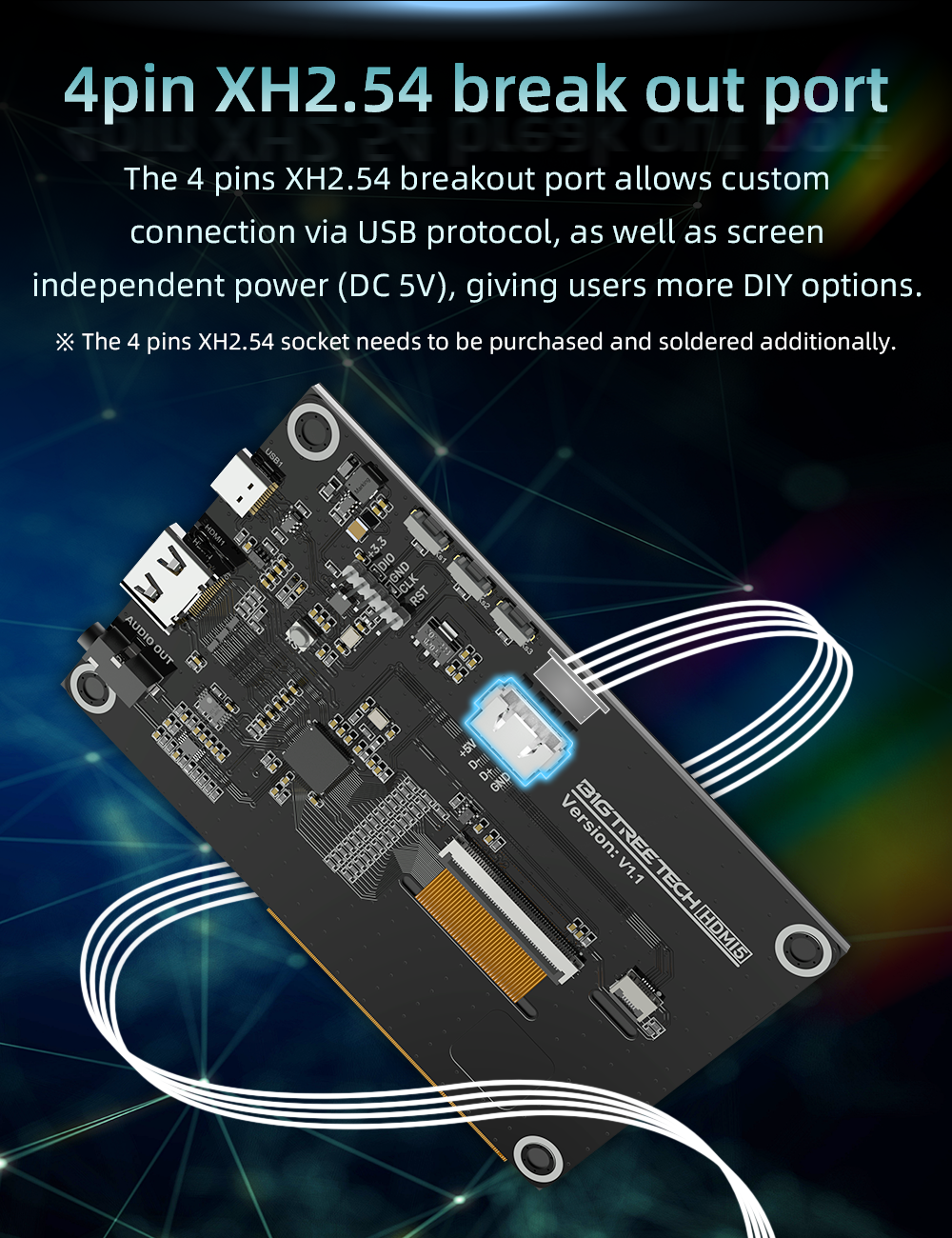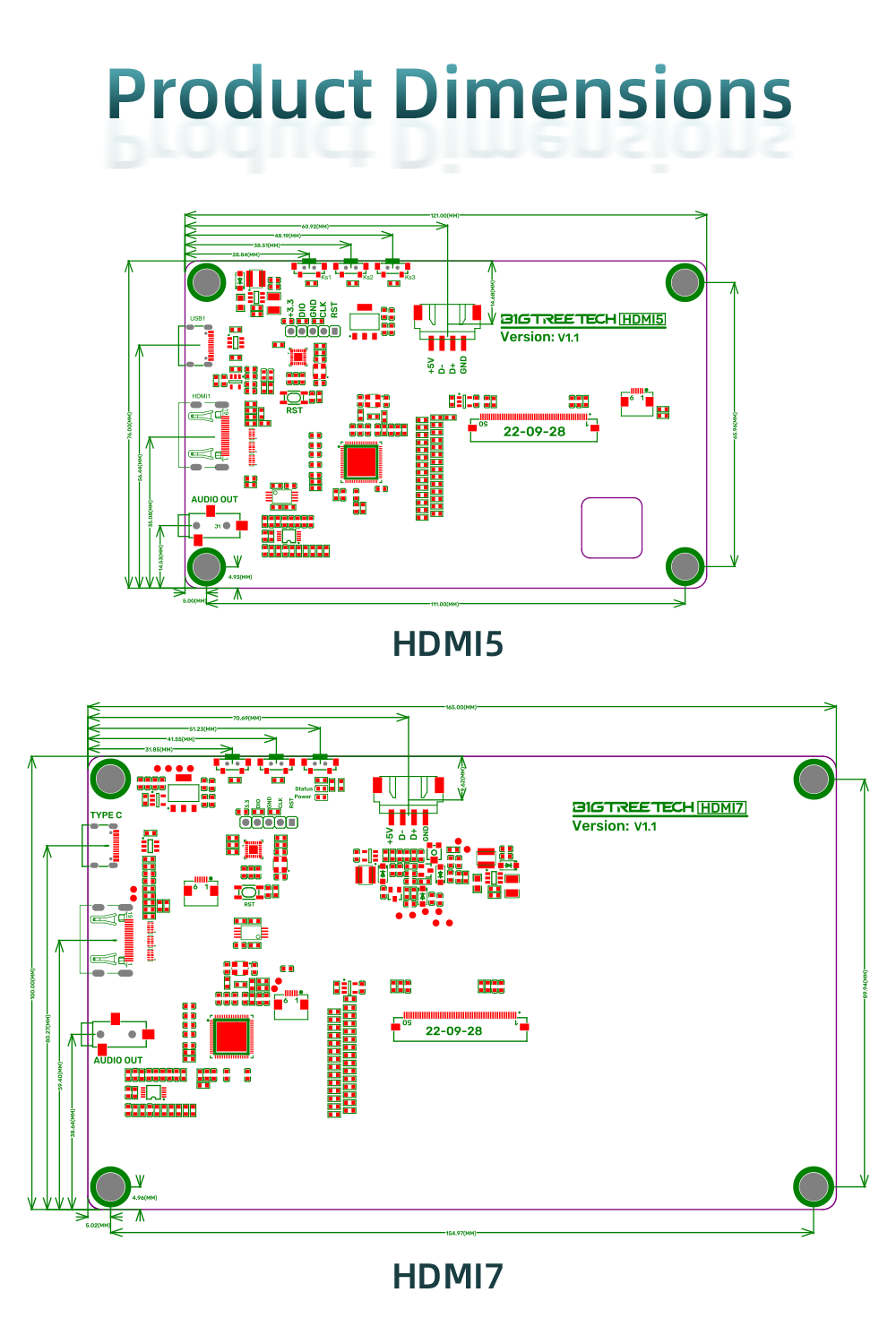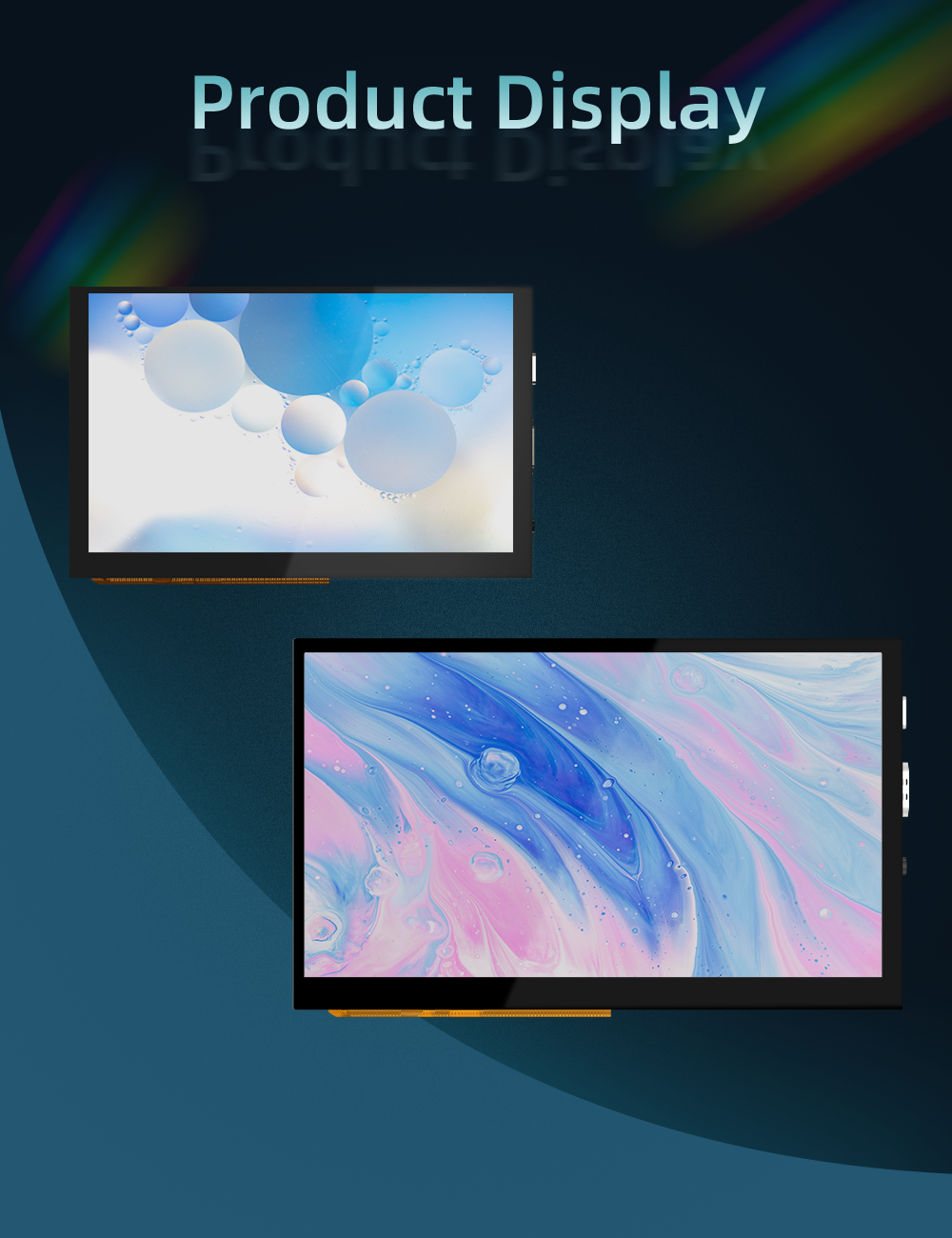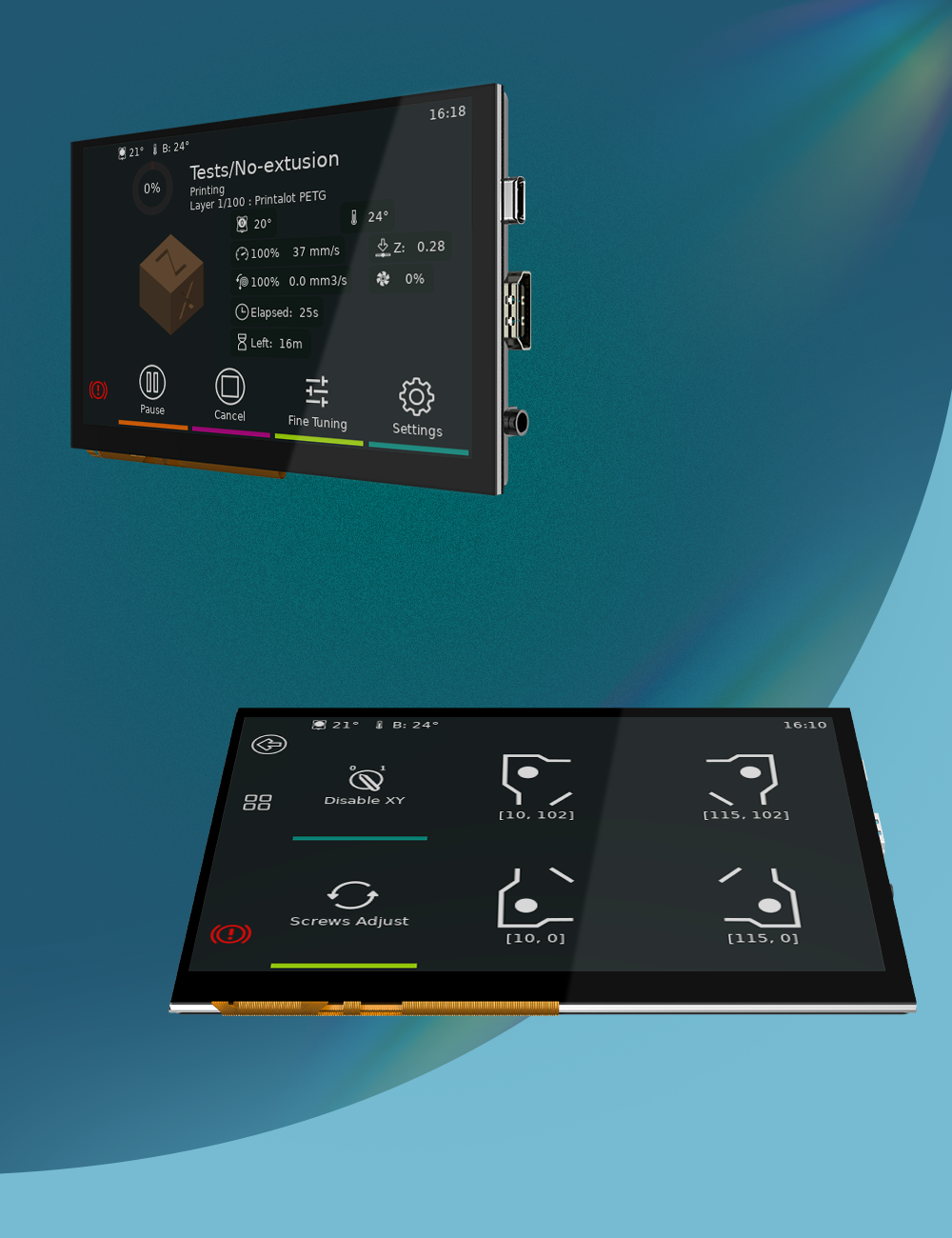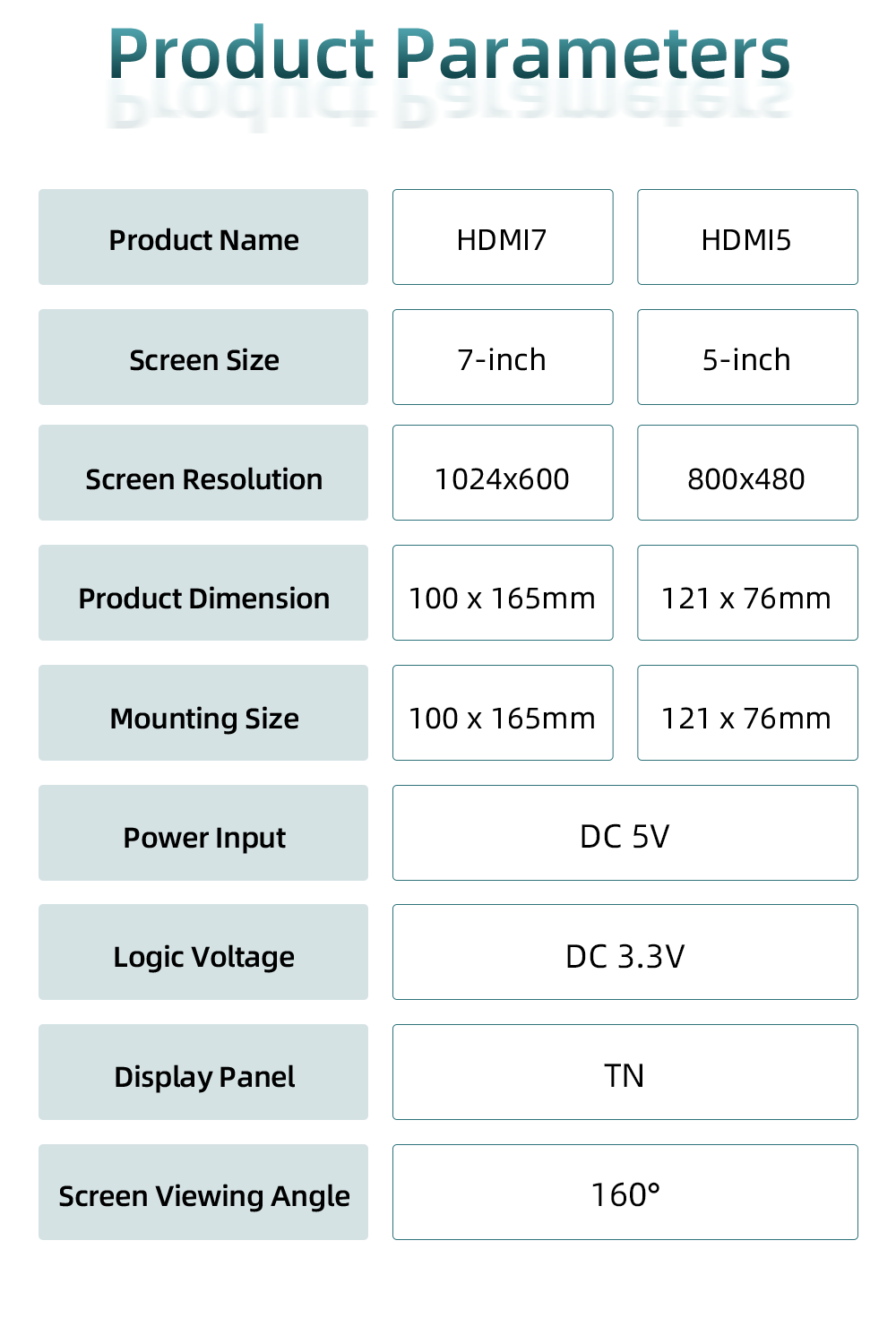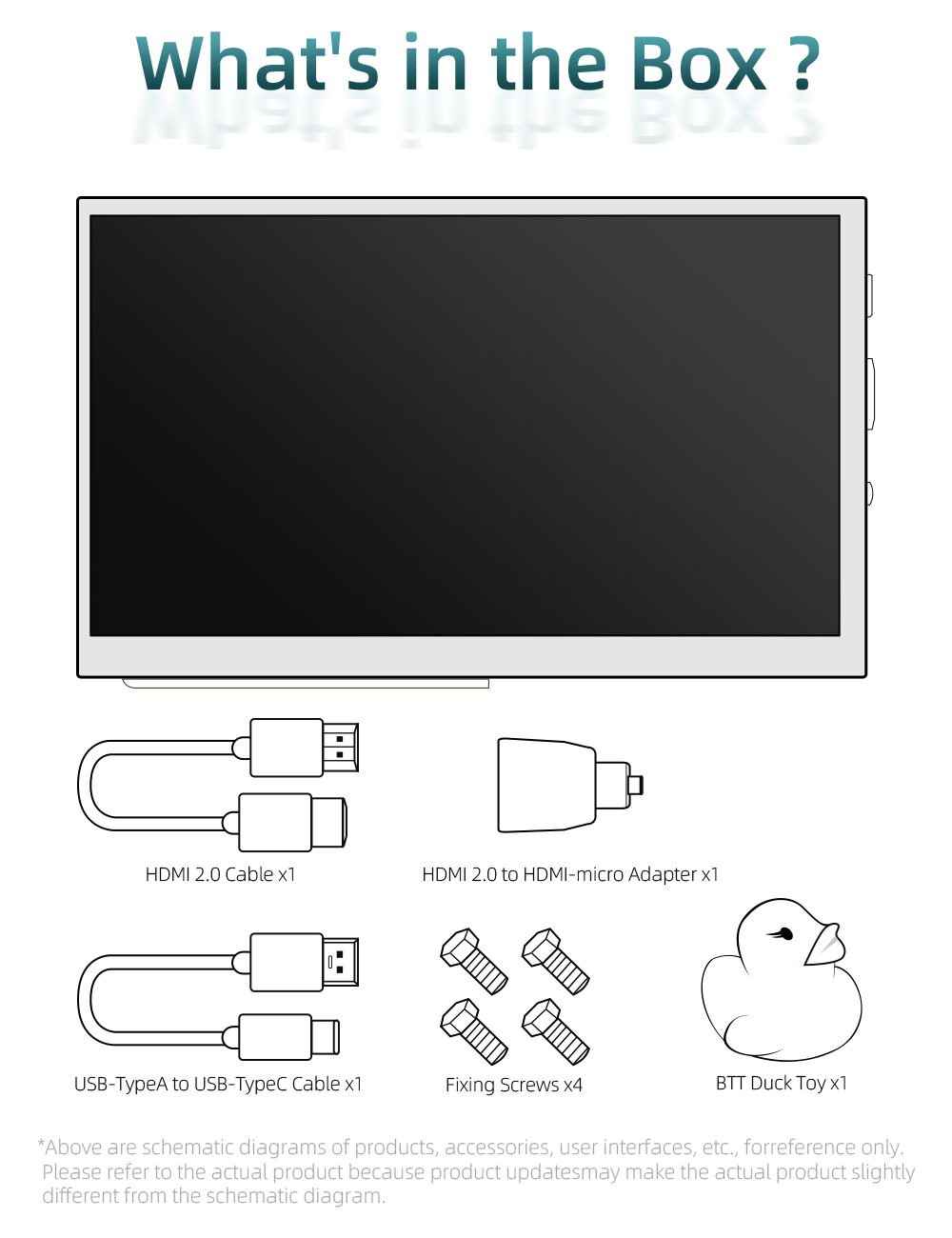 REVIEWS
Great product!
Works out of the box with my BTT Manta M8P. Screen orientation can easily be changed by simple button press.
One drawback however is that currently the power management is on the M8P not supported in combination with that screen- meaning the screen is never turned off completely (backlight stays on).
Hopefully fixed by a driver update in the future...
Great quality and design
love the product.
Maybe the only downside is location of HDMI and power cables