Product Description:
KNOMI is a mini round screen designed specifically for Klipper running 3D printers, offering users a unique and personalized way to monitor their printer's operation. The screen displays important information through KNOMI UI, such as heated bed temperature, nozzle temperature, leveling status, printing progress, etc. KNOMI is an open-source product, allows users to customize the user interface and design mounting brackets to fit their specific 3D printer. 
Key Features:
KNOMI UI-based display for quick and easy monitoring of printer status.

User-friendly, wireless communication through WiFi.

Open-source enables effortless customization and adaptation of KNOMI to various 3D printers with provided 3D model files, while also allowing personalized user interfaces to suit preferences.  

Compatibility with Voron StealthBurner using our custom printed part files.

Wide input voltage range (DC 5V-24V) for convenient power supply.

Reserved Type-C port for DIY burning, increasing versatility.

Full-view screen for accurate color representation from any angle.
Files:
https://github.com/bigtreetech/KNOMI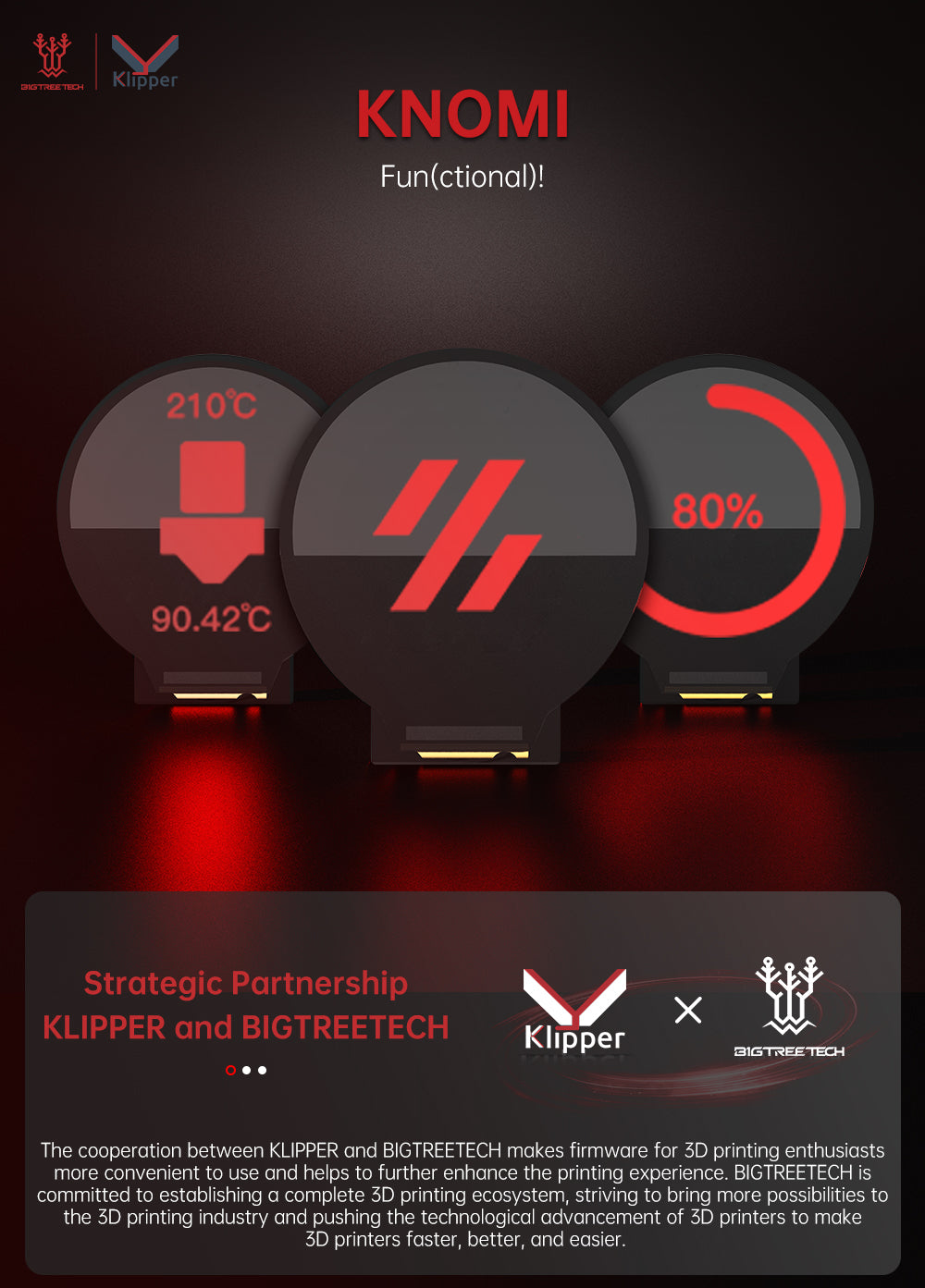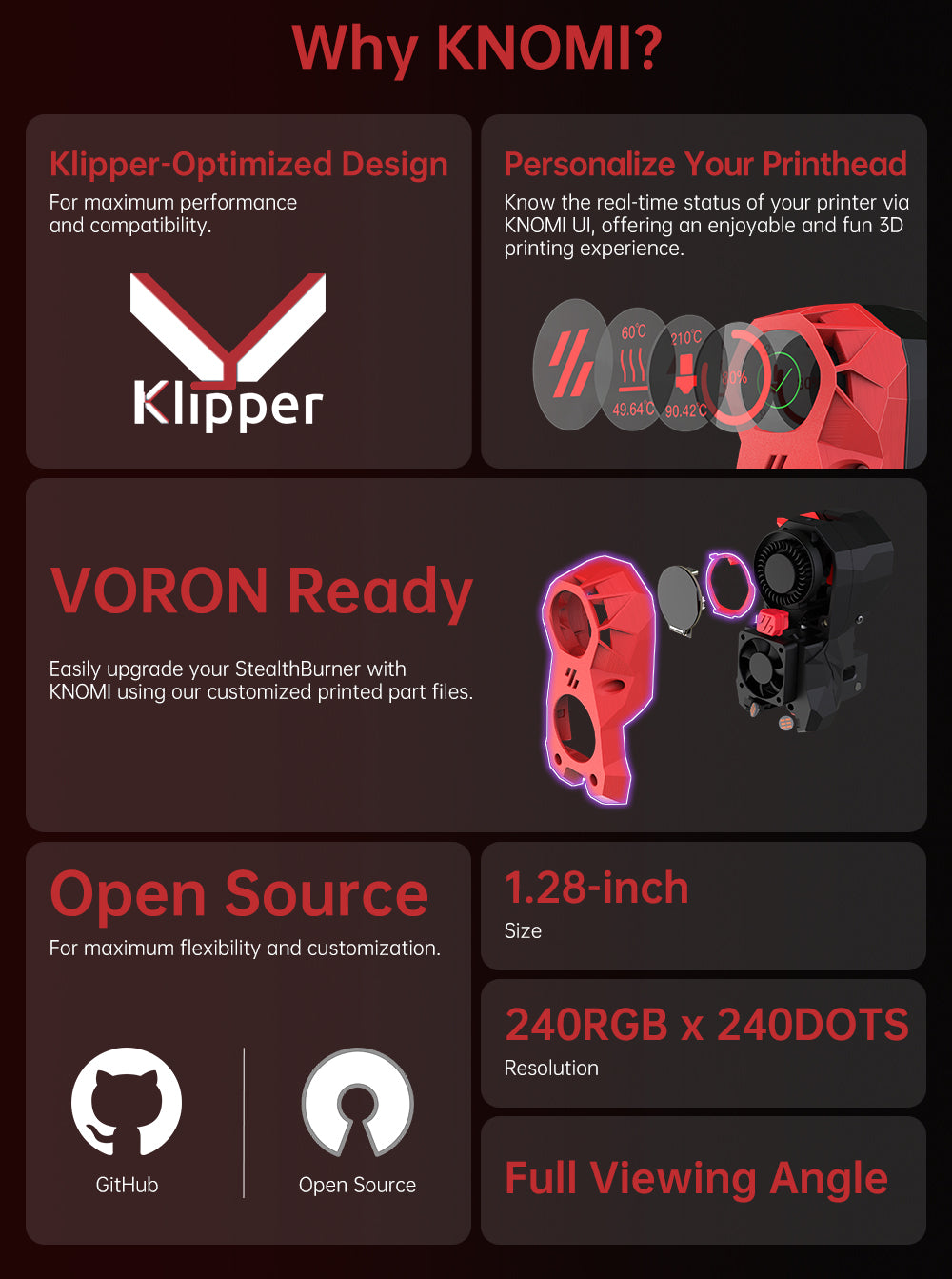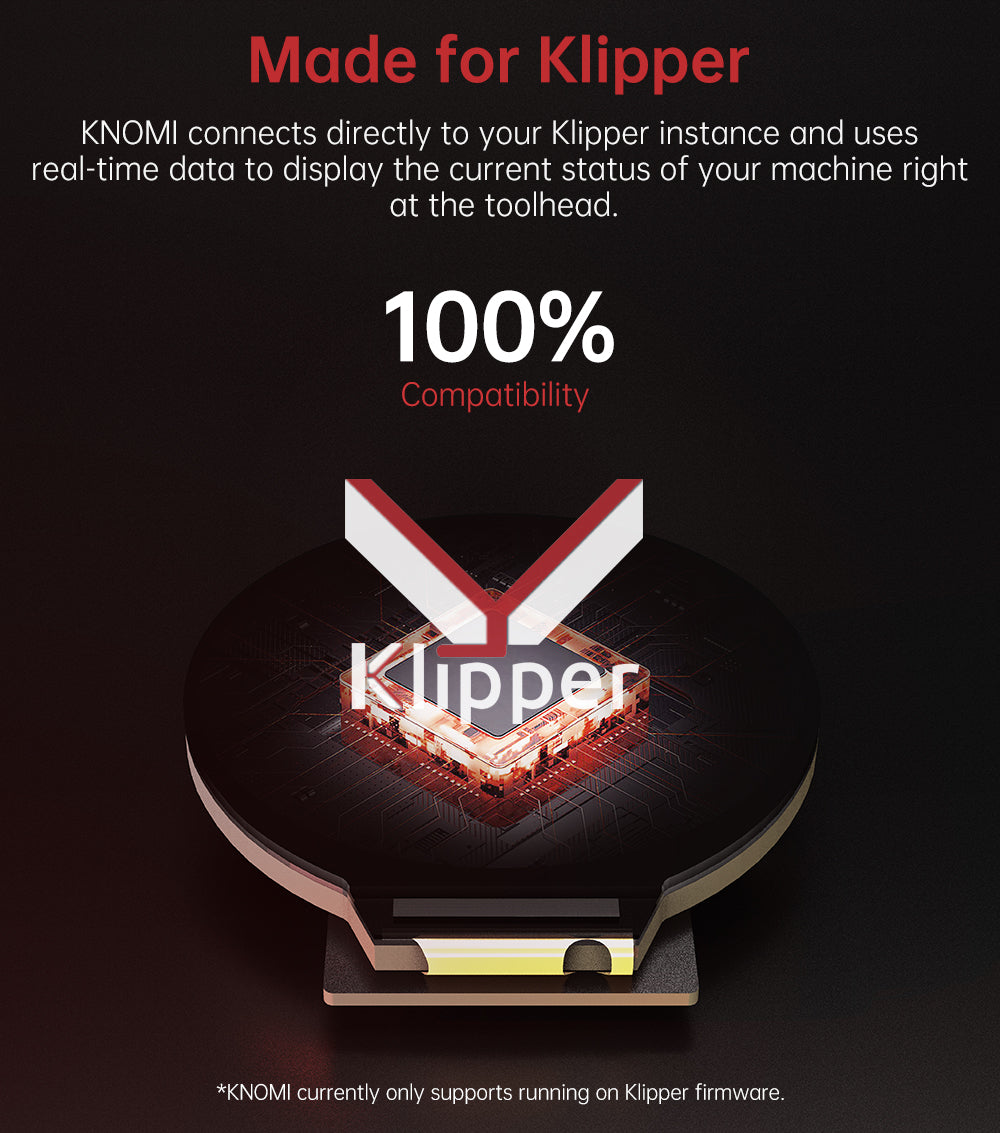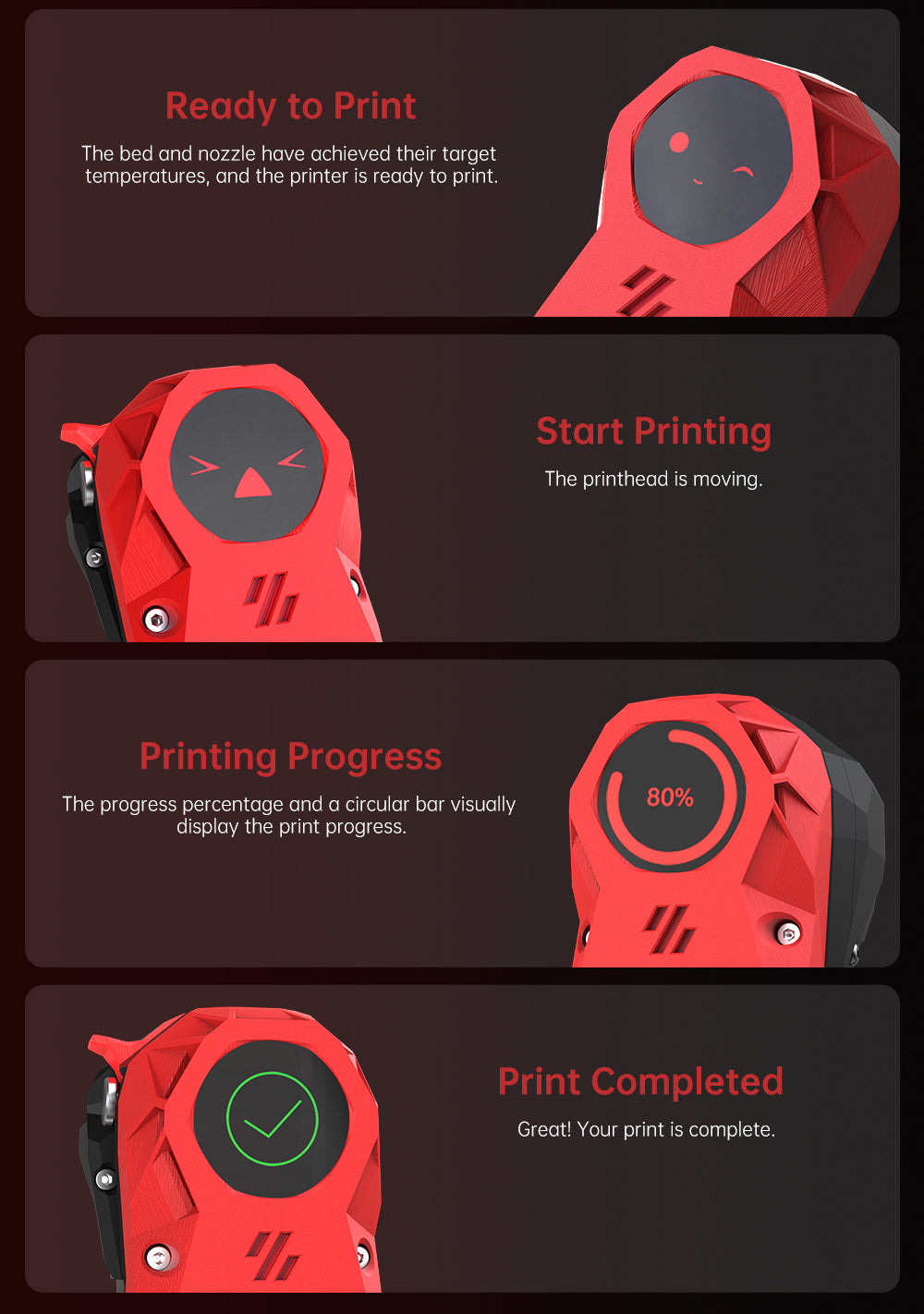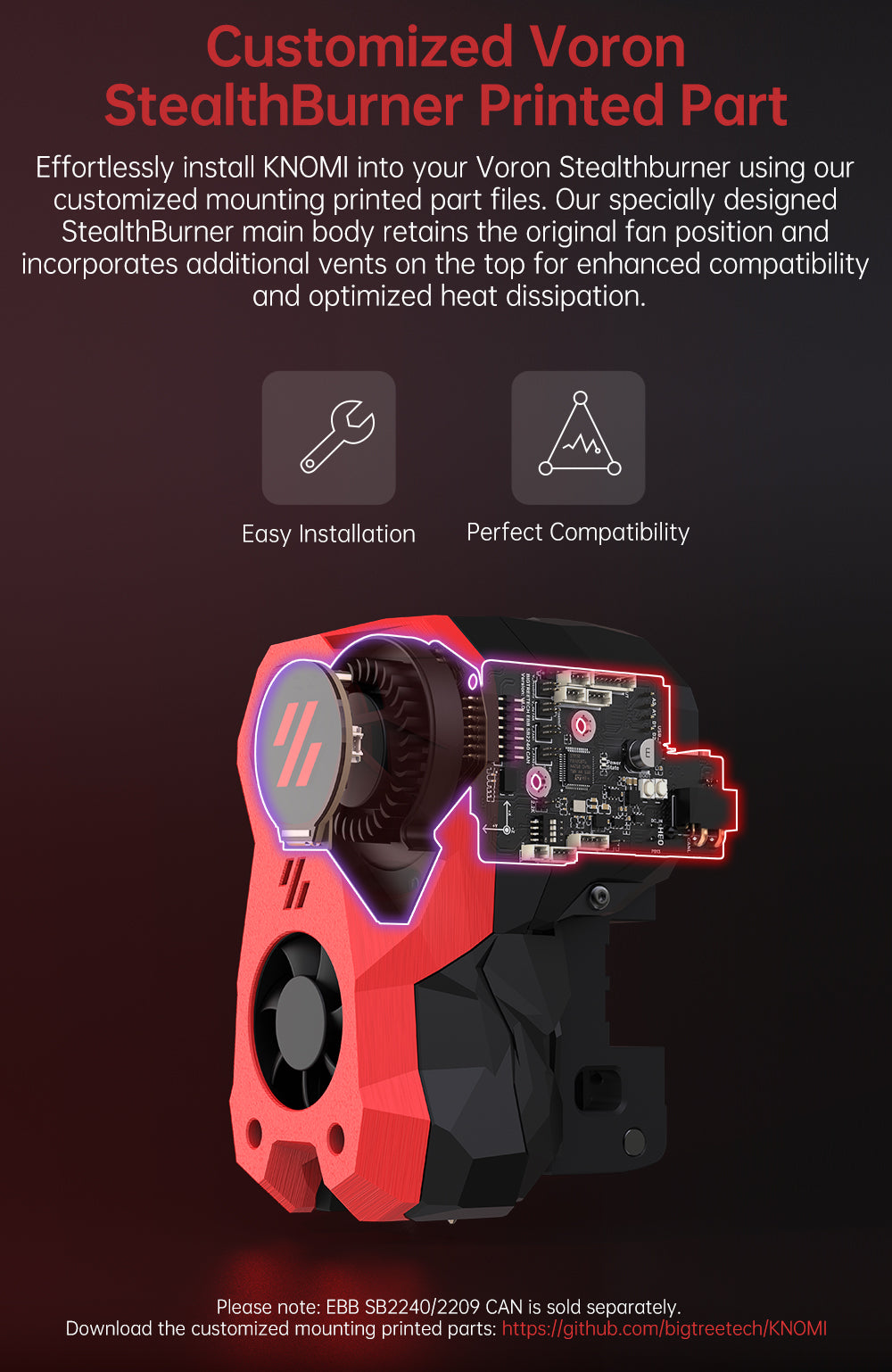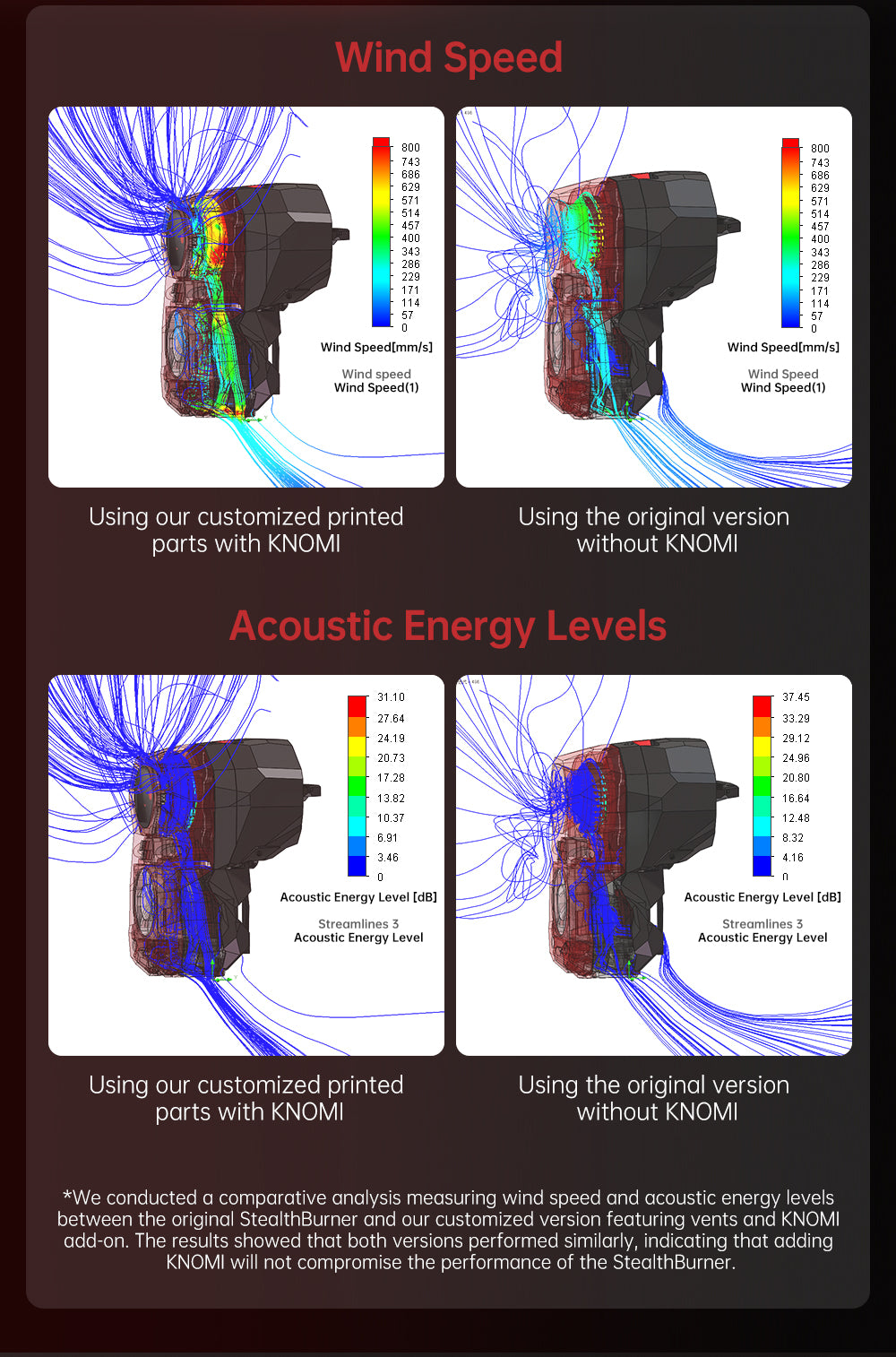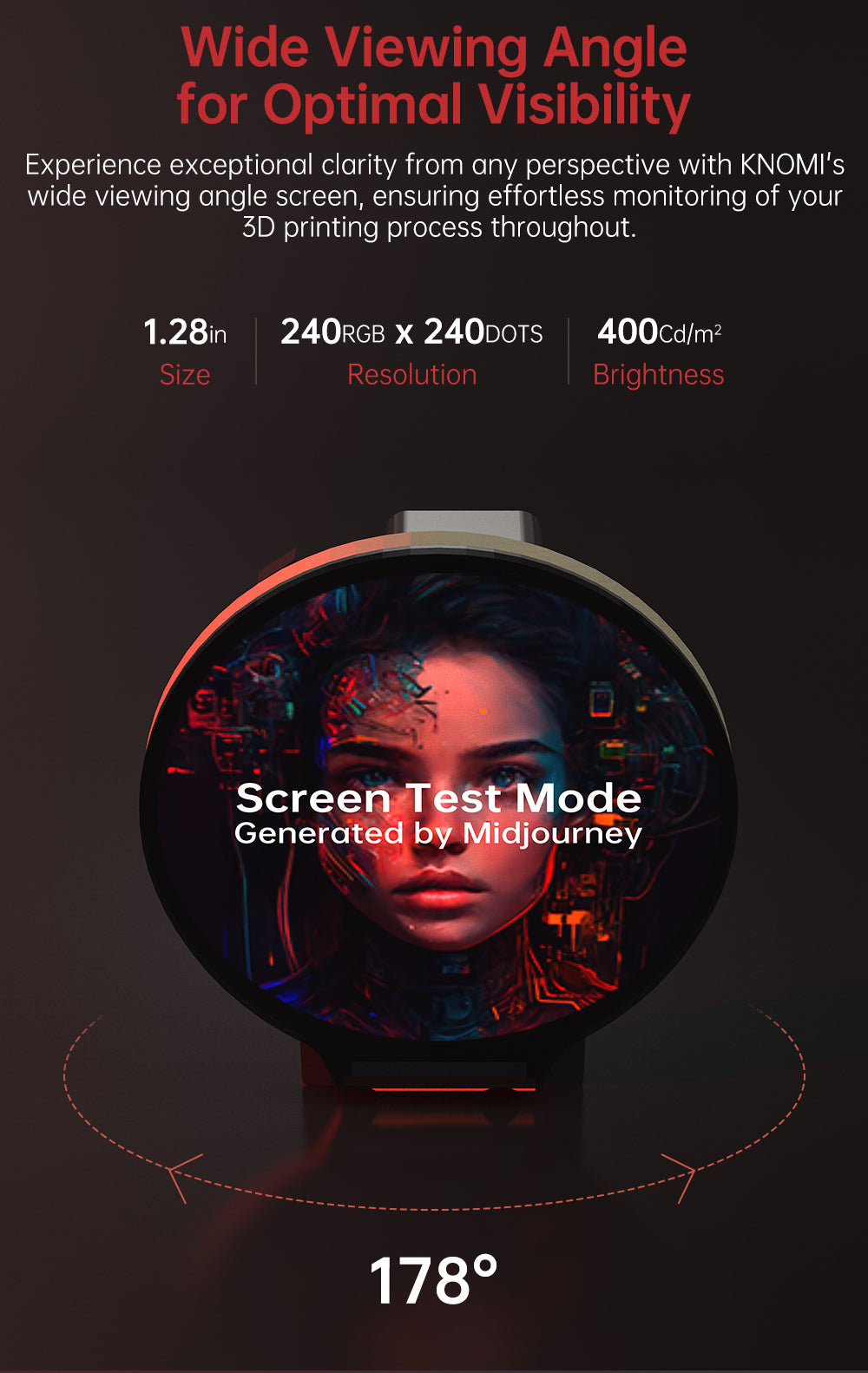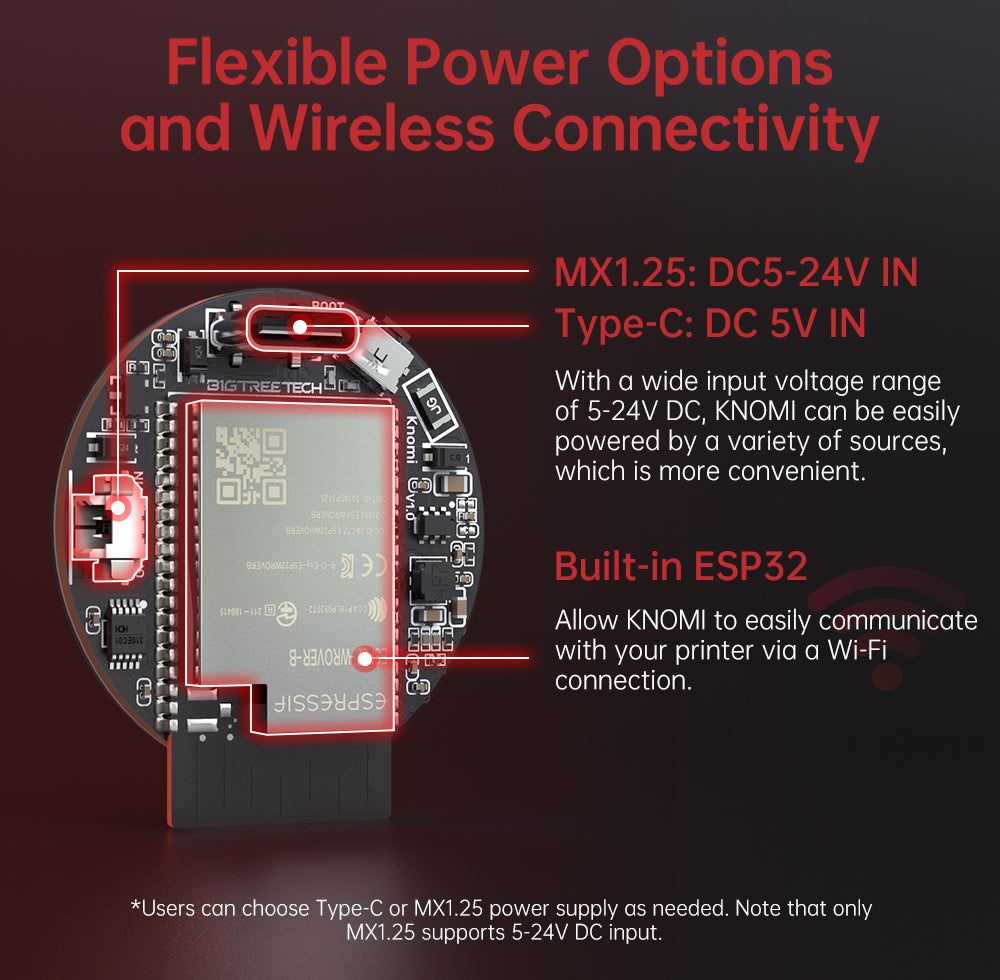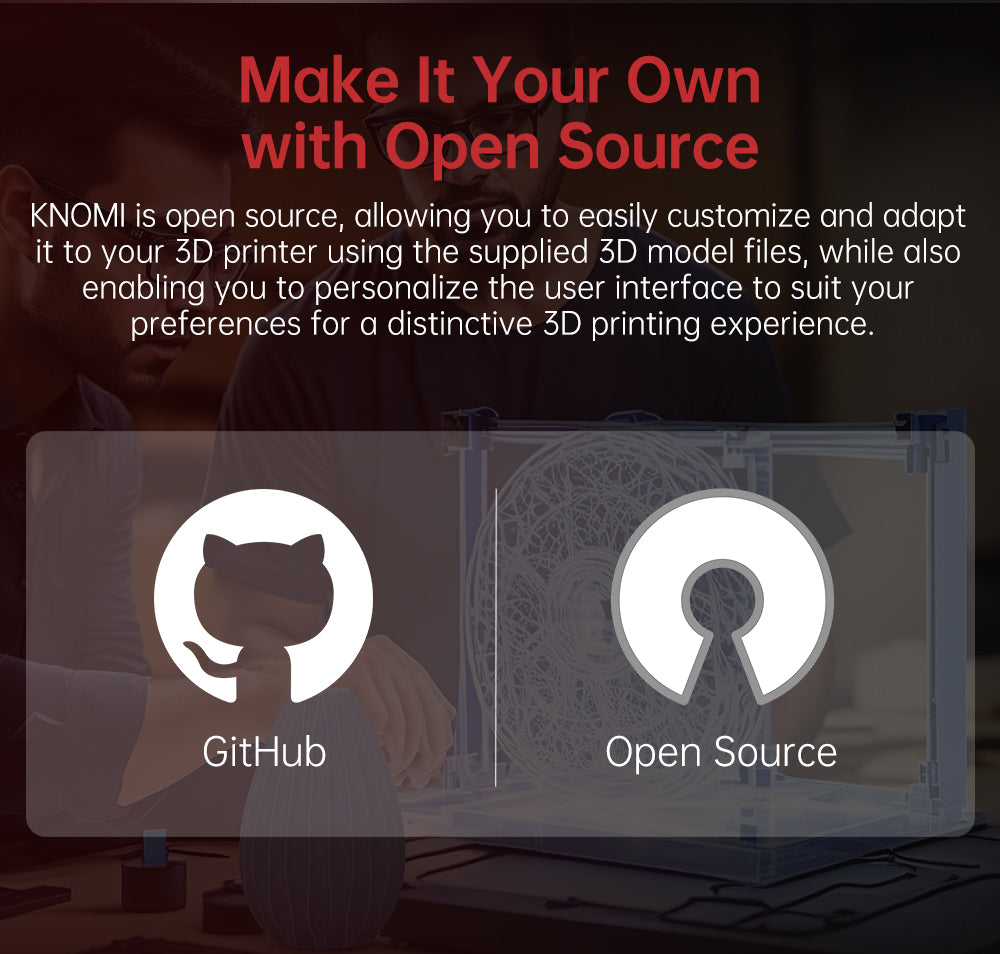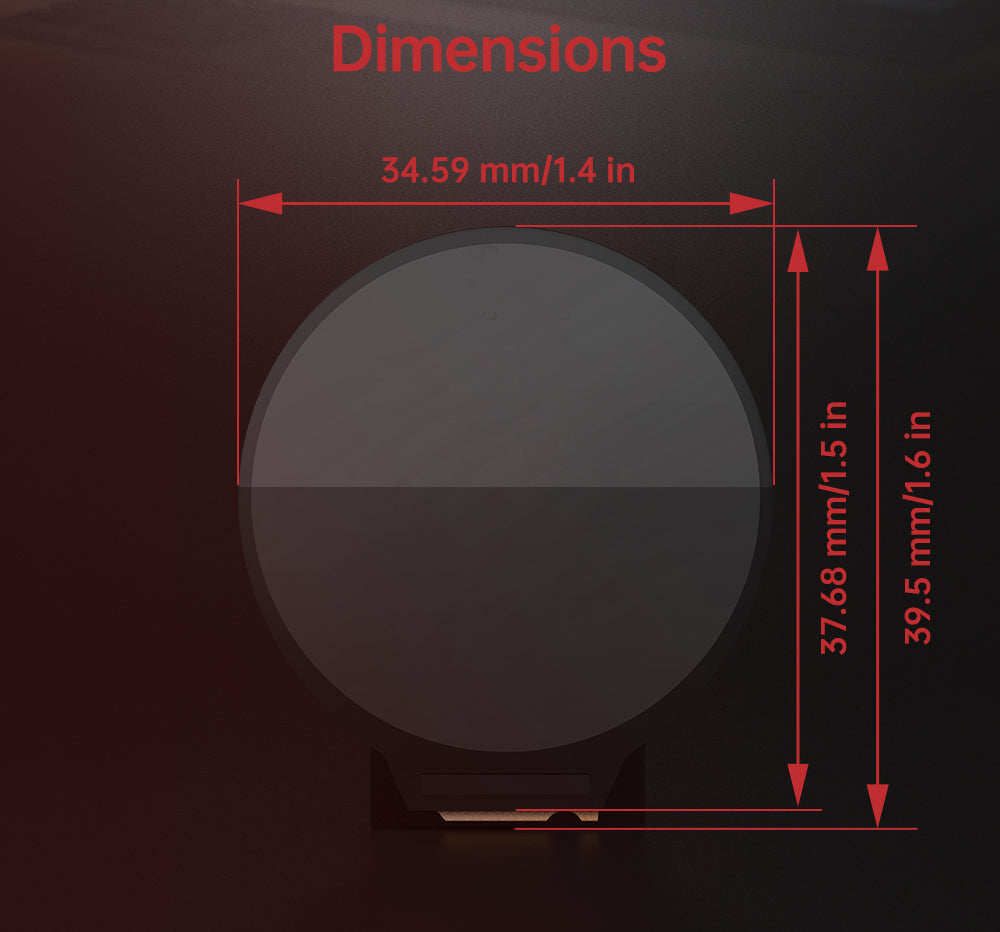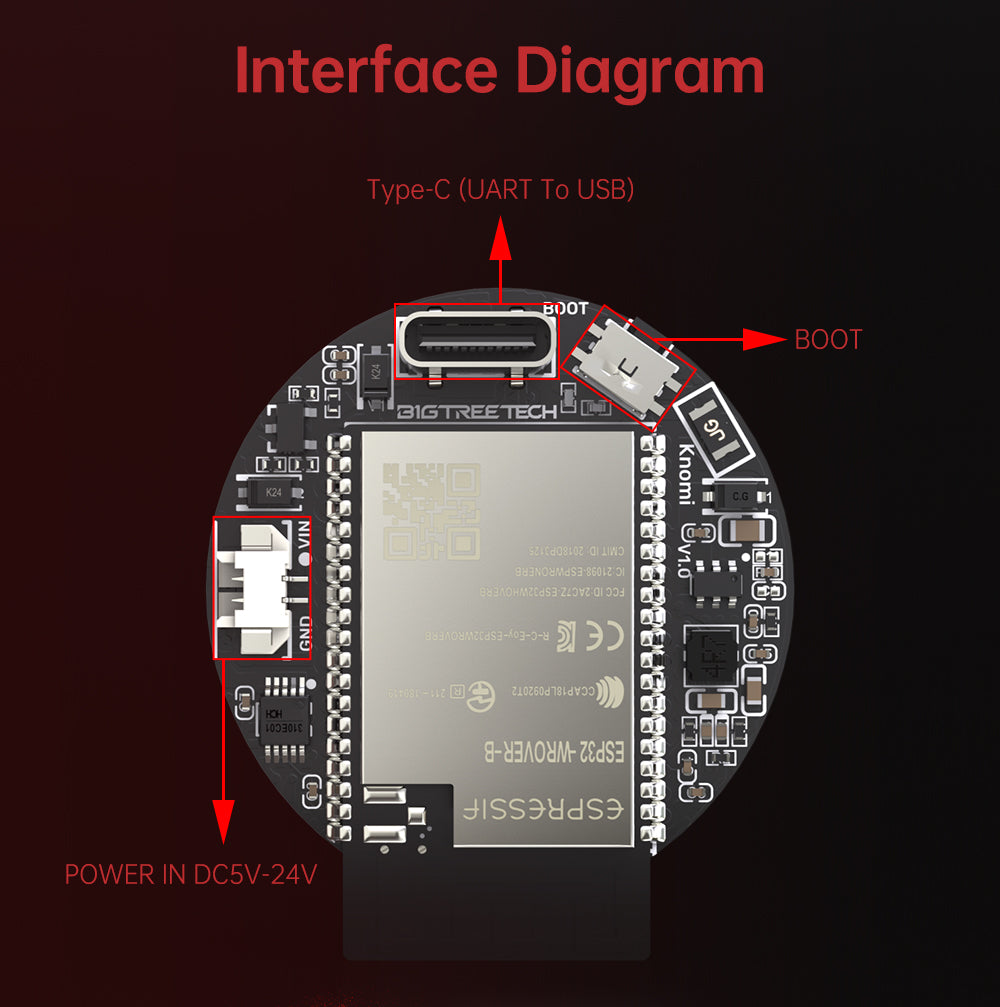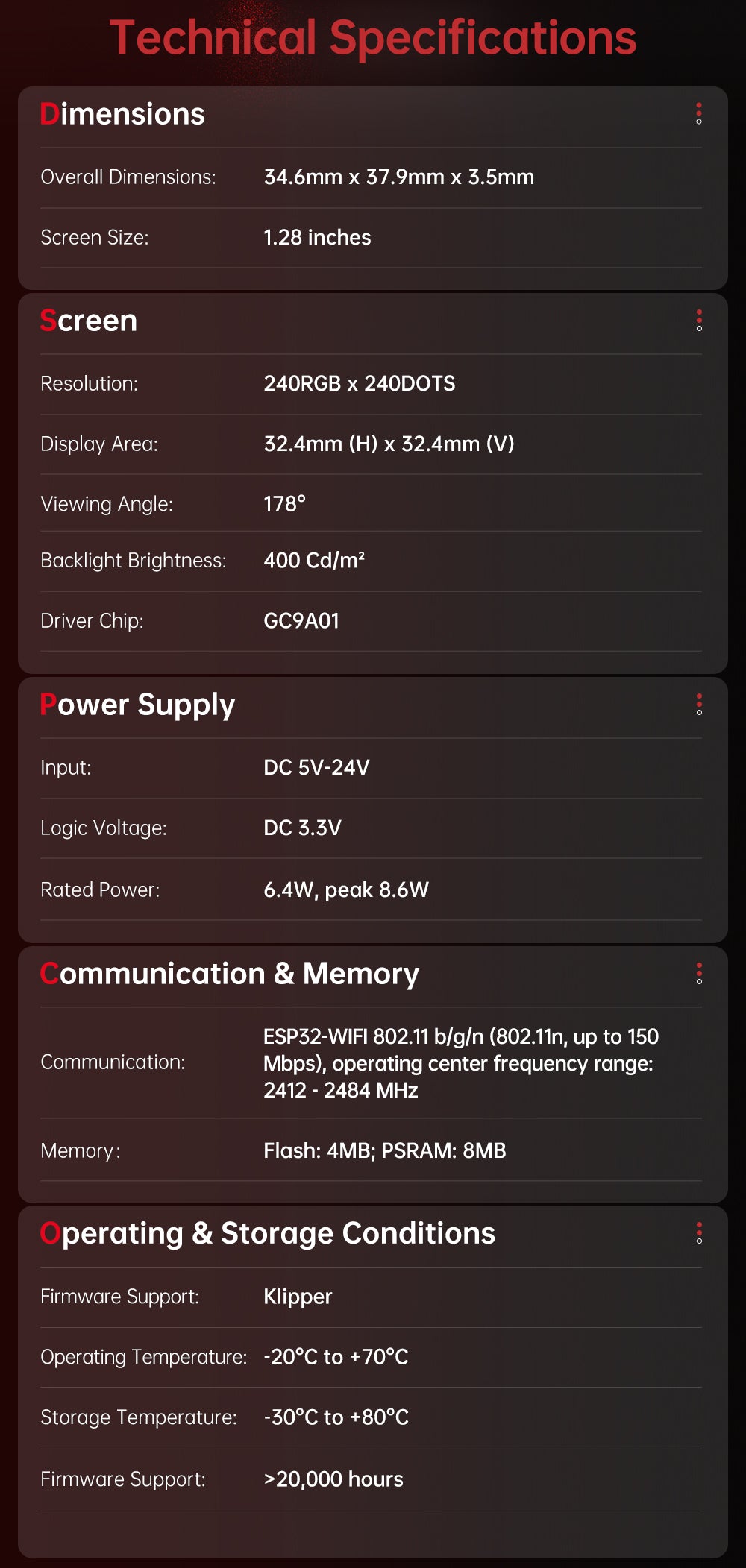 REVIEWS
Au top
super simple d'utilisation et rapide a installer.
BIGTREETECH KNOMI V1.0 for Voron Stealthburner?
I really like the Knomi and helps provide printer status feedback during printing a well designed product and easy to install and setup.
Perfect
Thanks very good product
Cute Display
It's a cute display for klipper firmware. I'm using it for V400 and it worked almost perfect from the beginning. The documentation is okay but I think some detailed steps are missing.
Fun and easy
Add some fun for your printer. It's easy, very easy to install it.
Also it could works directly on your desktop powered by usb.
And with flsun v400
Discount Code FAQ
1. How do I use the discount code?
Copy the discount code from the product page,and then apply the discount code at check out.
2. Can I redeem multiple discount codes?
No. Discount codes cannot be combined. Only one code can be applied per order.
3. Why is my discount code invalid?
1)The discount code is not applicable to the specific items you want to buy
2)The discount code wasn't entered correctly
3) The discount code has expired
4) The discount code is not from BIQU store
If you have any questions, please feel free to reach out to our customer service team info@biqu.equipment
Fast, Free shipping on orders over USD $49
180-Days Hassle-Free Warranty
We accept credit cards, PayPal, Apple Pay
Lifetime Customer Support
Live Chat or Email
Newsletter
Subscribe to get the latest special offers, free giveaways, and once-in-a-lifetime deals from BIQU.