11.11 DOUBLE ELEVEN
Time is 11/01 - 11/11 PDT. The biggest discount event of this year.
3D Printer
Module Board
Filament
Upgrade Tool
Buy X Get Y
BLACK FRIDAY
Time is 11/20 - 11/26 PDT. The biggest discount event of this year.
Motherboard
Extruder
Driver Board
Screen
Buy X Get Y
Code is
Coming soon
Limited 300
Code is
Coming soon
Limited 100
Code is
Coming soon
Limited 100
Code is
Coming soon
Limited 50
Buy more than $1000, Get for Gifts
Over $1000, get a BL Touch
Over $1500, get a TFT35 E3 V3.0
Top 3 reward a MicroProbe
Wheel Game to Win Prizes
Free 3D printer, 90% off coupon...
Coming soon
Quick Changer of Hotends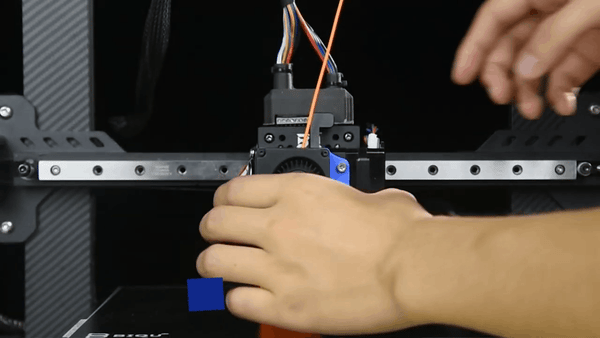 Erster Eindruck
Wie nicht anders von chinesischen Firmen gewohnt kam das Hermit Crab perfekt verpackt. Alles daran scheint durchdacht zu sein und bisher ist mir nicht aufgefallen das etwas fehlt. Qualitativ wirkt Alles sehr hochwertig. Die Nachfrage scheint nur zu hoch zu sein denn ich wollte gleich noch Eins nachkaufen, nur geht da zur Zeit in der CAN Version nichts. Die ist übrigens sehr zu empfehlen weil dicke Gabelstränge entfallen. Mir würde noch eine Auswahl der Kabellänge für das zugehörige USB-C Kabel fehlen da mein Drucker sehr groß wird und damit das Kabel wohl zu kurz. Also Leute kauft aber erst wenn ich mein Zweites habe! ;-)
Hermit Crab CAN install on Hurakan
Can the Hermit Crab CAN be installed on the Hurakan without the purchase of a raspberry pi, connecting it to the CB1 instead?
Hello! Hurakan uses IO2CAN to install the hermit crab.
Grate product idea
But software side of it is not functional on CB1 boards. And apparently BIQU is hiding comments that reflect that or are in any way negative shame on you BIQU I thought better of you!!!
Crab Can + H2 500C and PT100 (70W)
Hi , can connect pt100(70w) 2 pin to Hermit crab can ?? Can Hermit Crab Can use PT100?
Hello! The thermistor port and heating rod port on the hermit crab do not support it. If you want to use it, connect the thermistor and heating rod to the motherboard. Hermit crabs can support the use of PT100.
EASTER SEASON SALE
The biggest deal of 3D printers | Join the printing contest to win prizes | Surprising group buy price
Learn more