Key features:
Appearance Size: 

93*87mm

Installation Size: 

Perfectly replace the original LCD screen of Ender3 printer

Microprocessor: 

STM32F207VCT6

Power Input: 

DC 5V

SD Card Logic Voltage: 

3.3V and 5V

Application Use For: 

SKR MINI E3, SKR, SKR PRO, etc

Support Printing Mode: 

SD Card and USB Flash Drive

Condition: 

New 100%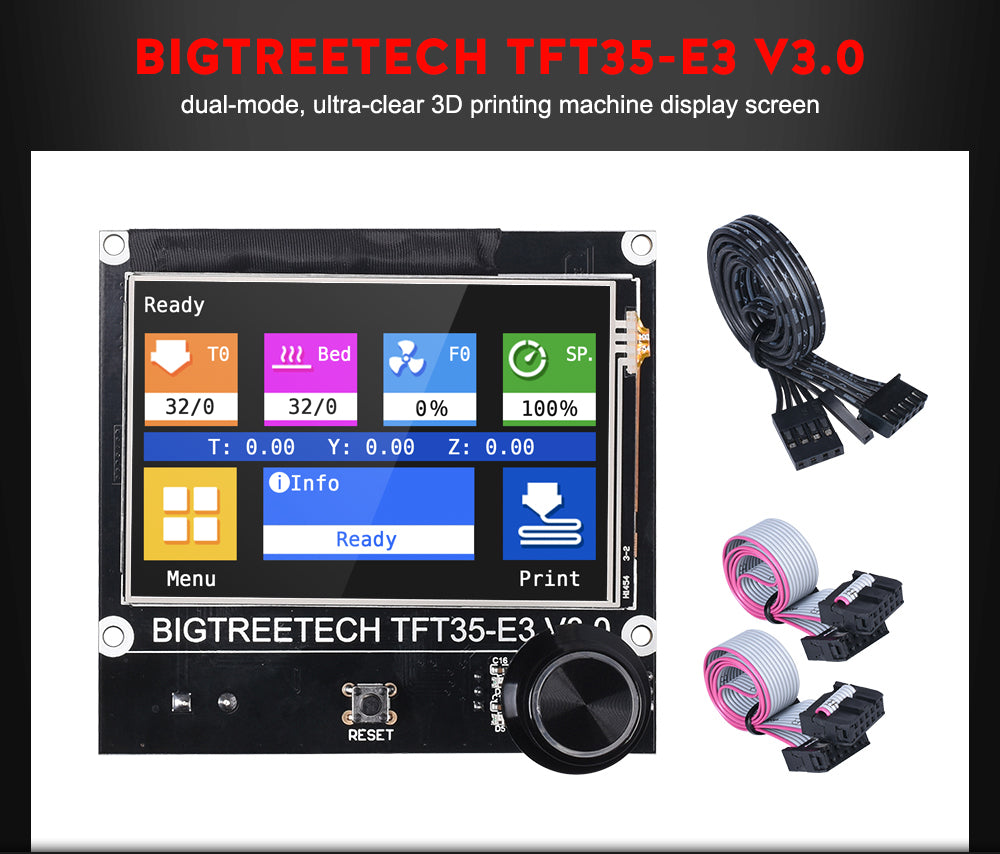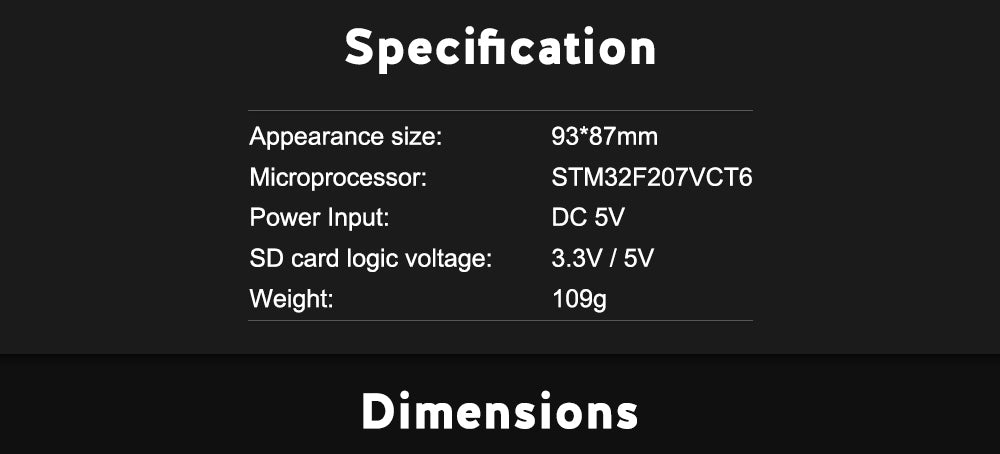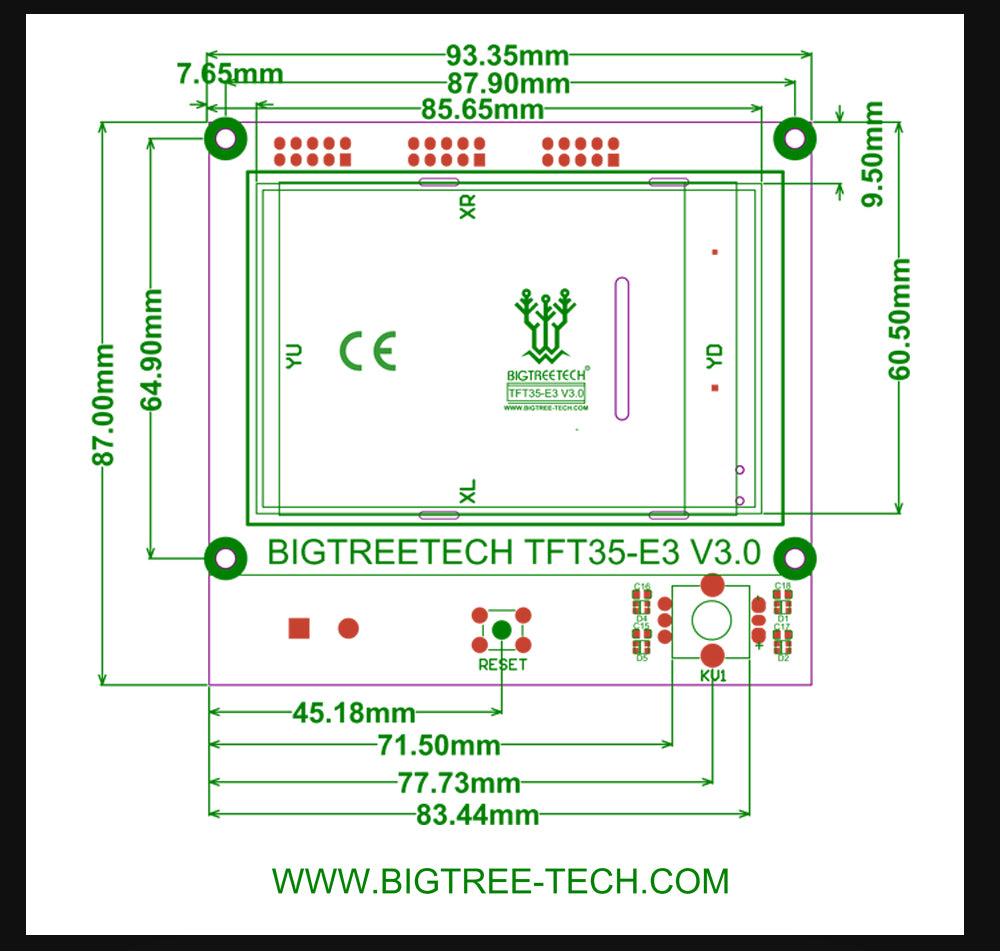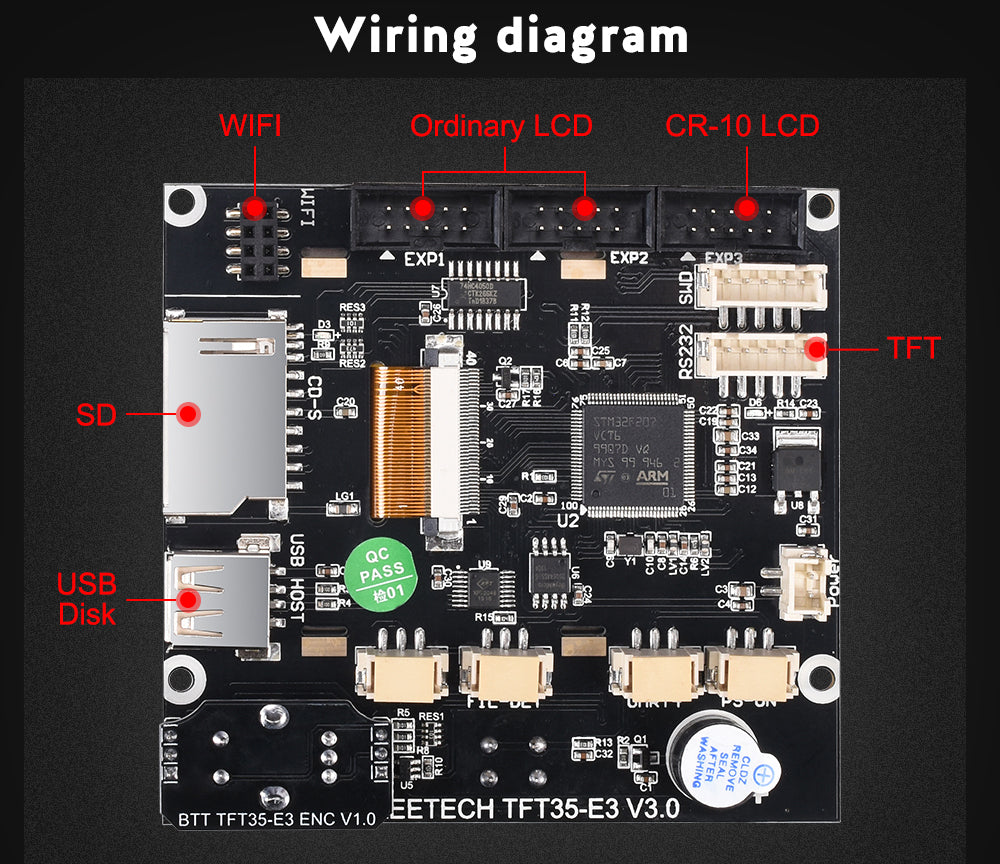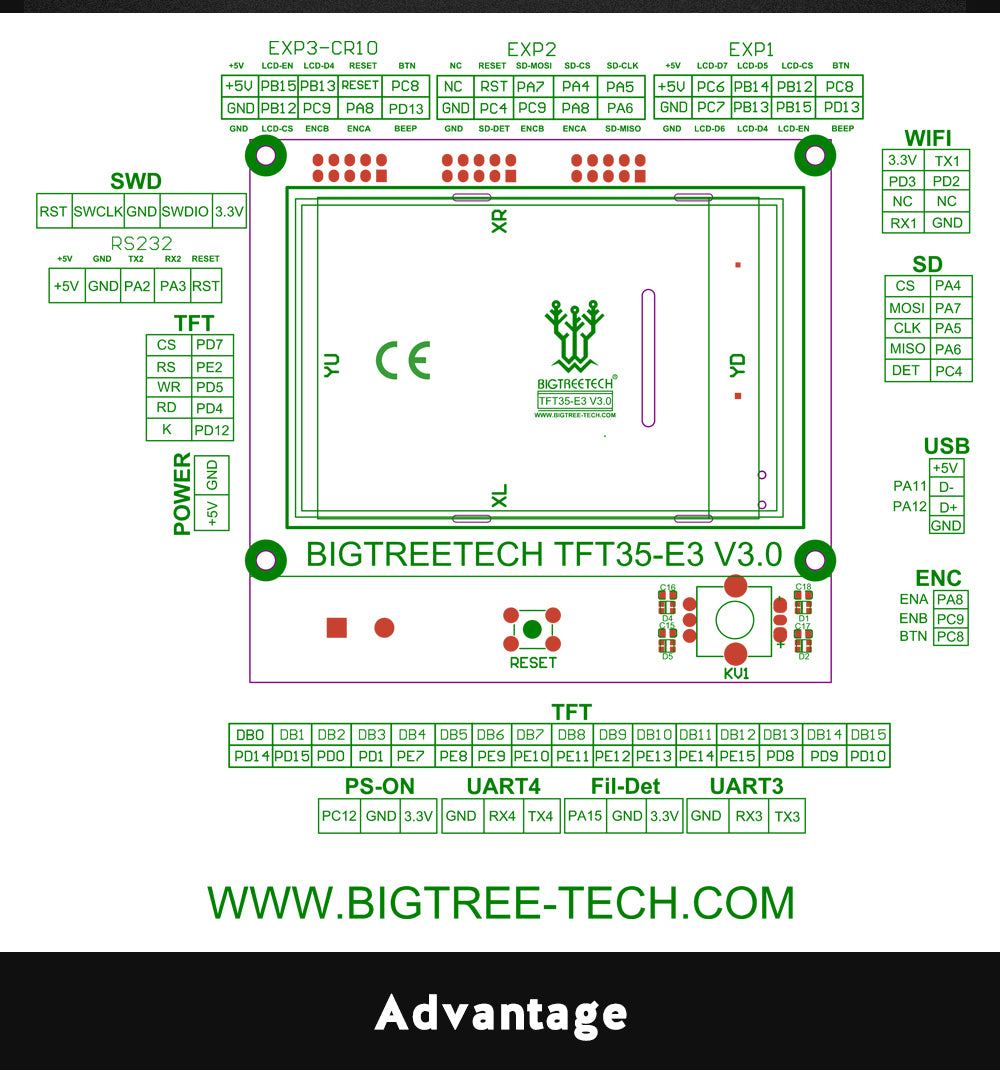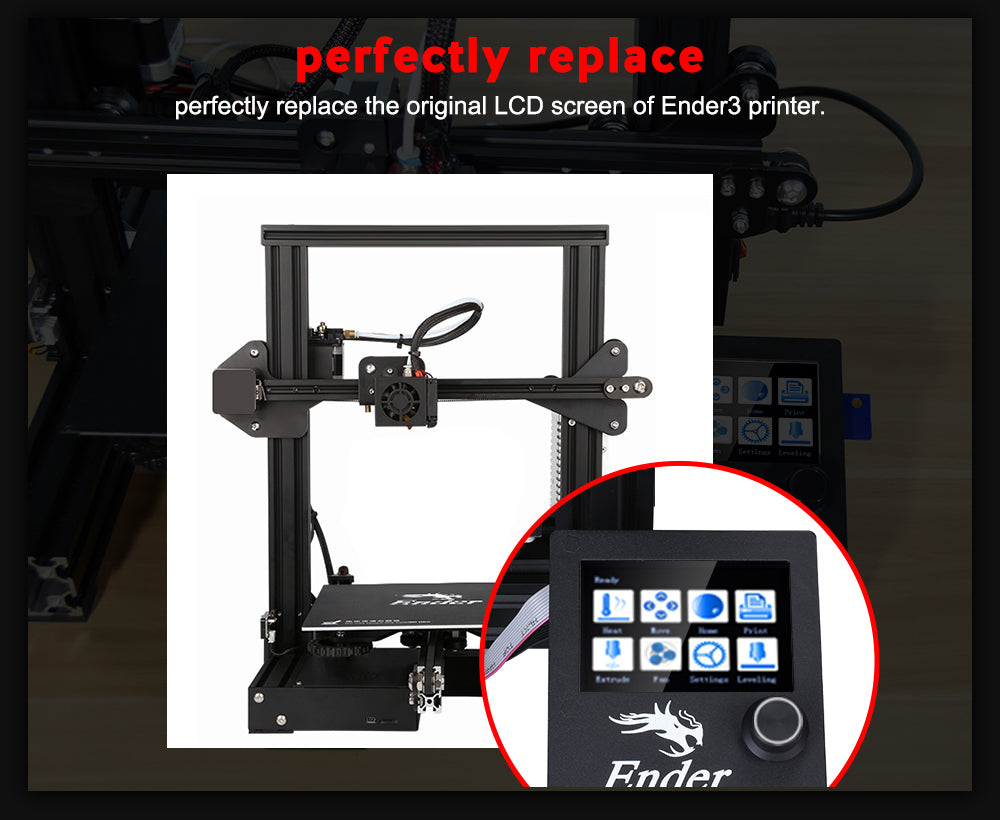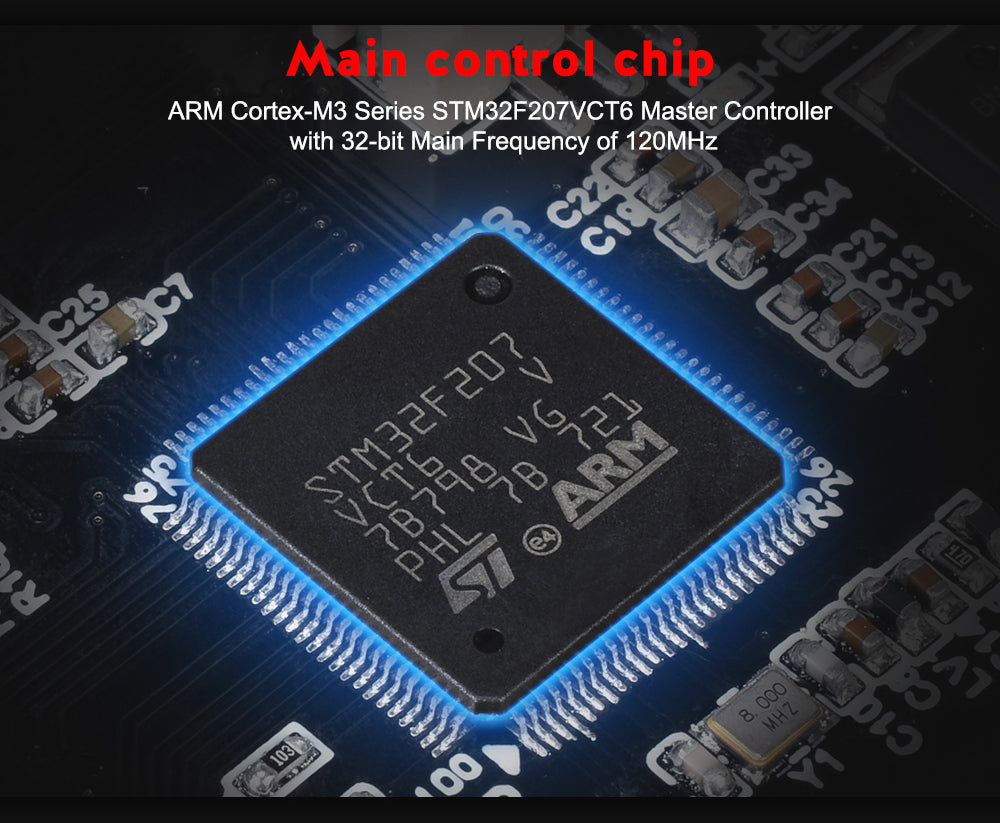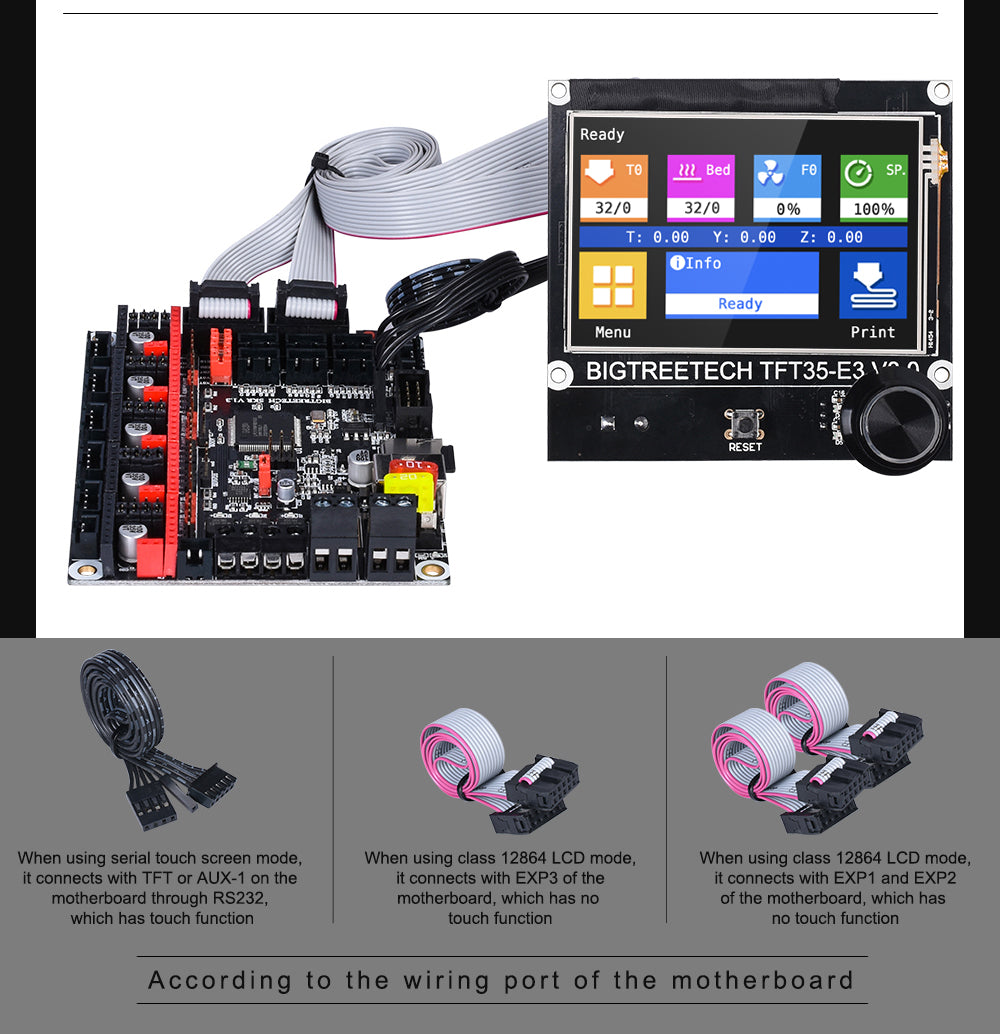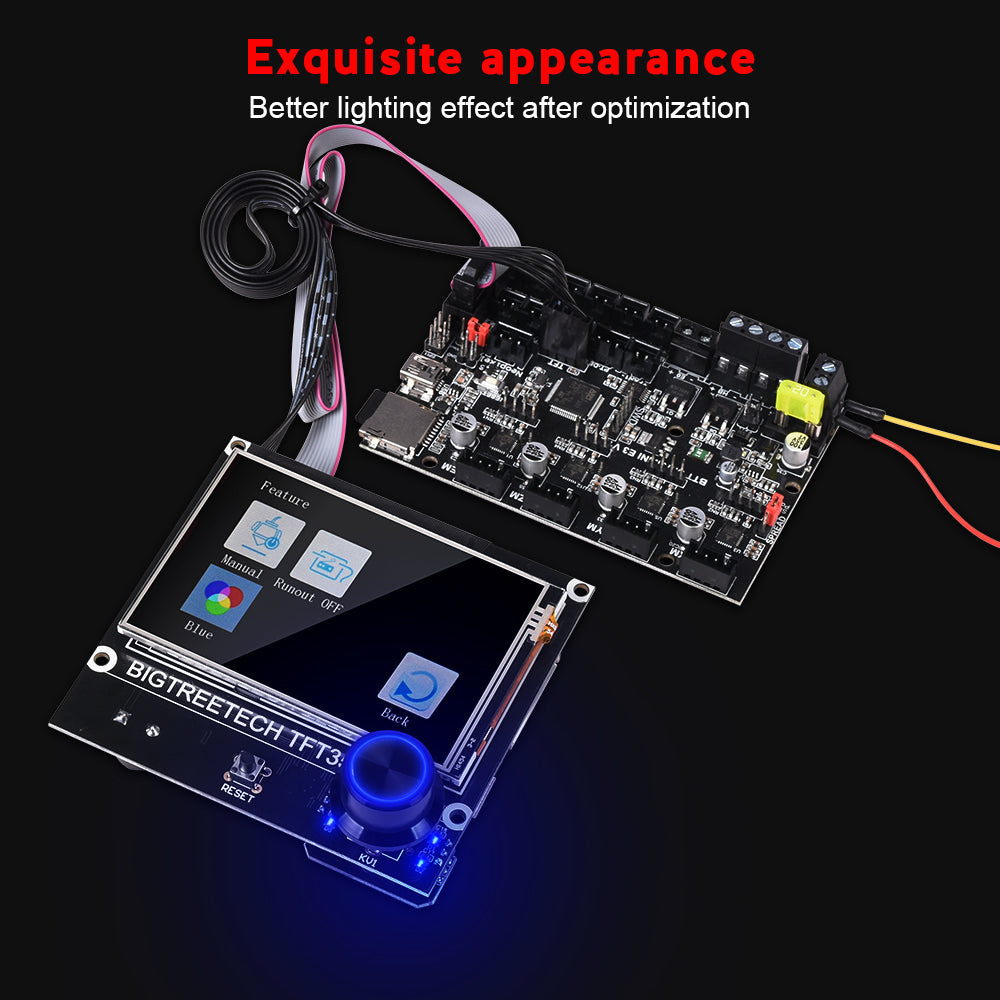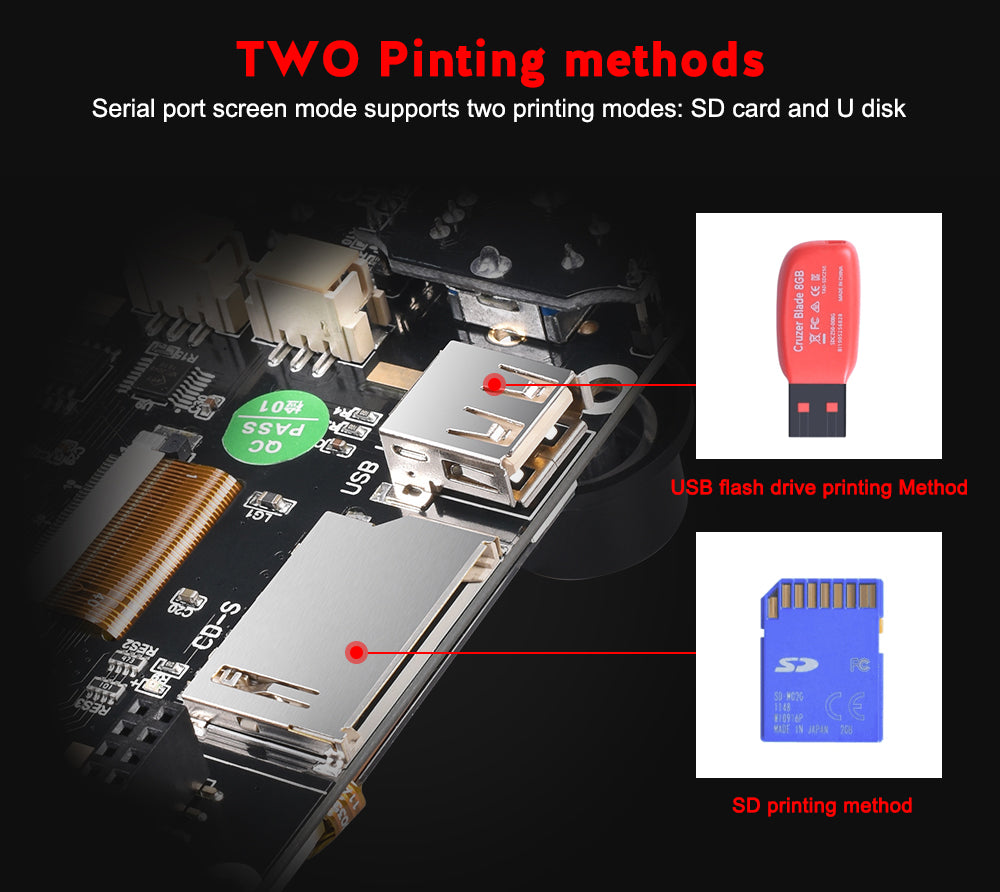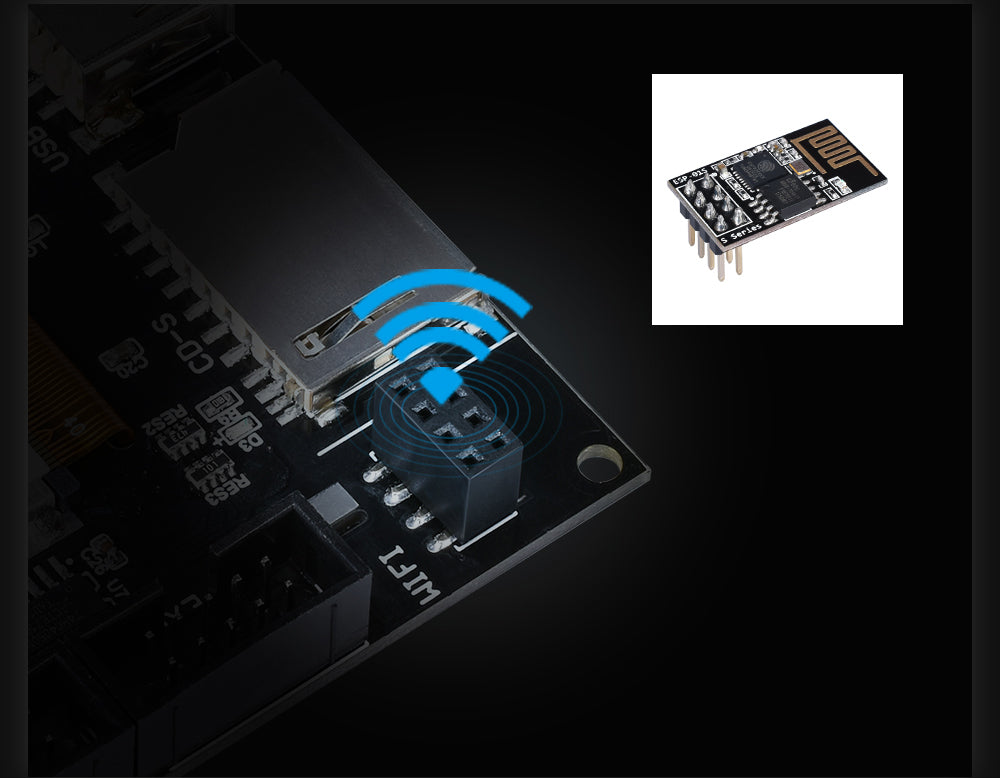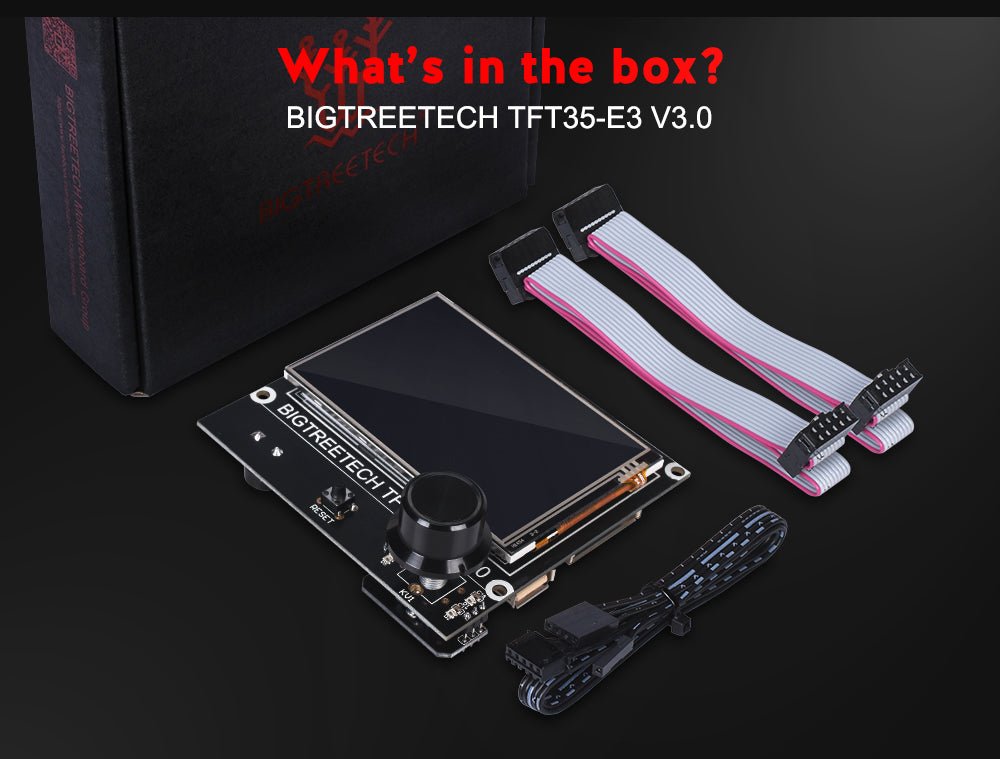 REVIEWS
Good looking Display
Display works very nice. Easy to install and configure. Would like to see it work with Klipper.
BTT TFT35-E3 V3.0
ottimo display. nella confezione mancano le istruzioni del menu completo
però un ottimo prodotto
Display
Po té u mě starší tiskárny Ender 3 přestal fungovat display jsem se rozhodl po předchozím upgradu základní desky od stejně společnosti (BTT SKR MINI E3 V2 ), zakoupit i display z nabídky. Display je luxusní náhradou za standardně dodávány. Umožňuje zobrazení ve vychodim módu tedy stejném jako na původní a v dotykovém módu plně grafickém. Vše bez nutnosti modifikovat firmware. Stačí zapojit a používat. Kabely jsou součástí dodávky. Vše je jednoduché a plně funkcni. Doporučuji.
Brilliant Upgrade
The Dual Mode BTT TFT35-E3 V3.0 Display Touch Screen is absolutely brilliant and transforms the Ender 5 Pro, making it much more controllable from the screen. The screen even allows control during printing and also allows G code input. Excellent upgrade.
BTT TFT35-E3 V3.0
The touch screen works fine, no problems with it. This is the second screen from this company and that's why I decided to buy it. It is worth recommending.