11.11 DOUBLE ELEVEN
Time is 11/01 - 11/11 PDT. The biggest discount event of this year.
3D Printer
Module Board
Filament
Upgrade Tool
Buy X Get Y
BLACK FRIDAY
Time is 11/20 - 11/26 PDT. The biggest discount event of this year.
Motherboard
Extruder
Driver Board
Screen
Buy X Get Y
Code is
Coming soon
Limited 300
Code is
Coming soon
Limited 100
Code is
Coming soon
Limited 100
Code is
Coming soon
Limited 50
Buy more than $1000, Get for Gifts
Over $1000, get a BL Touch
Over $1500, get a TFT35 E3 V3.0
Top 3 reward a MicroProbe
Wheel Game to Win Prizes
Free 3D printer, 90% off coupon...
Coming soon
Product Introduction
BIGTREETECH SKR 3 EZ V1.0 motherboard is a 32-bit 3D printer motherboard updated by the team of Shenzhen Biqu Technology Co., Ltd. for our EZ series drivers on the basis of SKR 3. It is compatible with both the EZ series driver and the series of TMC drivers.
Product Features
1. Using 32-bit ARM Cortex-M7 series STM32H743VIT6 main control chip with a main frequency of 480MHz, the performance has greatly improved.
2. The power chip adopts TPS5450-5A, which supports DC12/24V power input. The output current of the chip is up to 5A, and the peak value can reach 6A, which perfectly supports the power supply of Raspberry Pi.
3. Supports functions such as resume printing, Filament Runout Detection, Completed Shutdown, BLTouch, RGB Lights, etc.
4. The motherboard reserves the BOOT button, users can update the motherboard boot program through DFU.
5. Increase the protection circuit of the thermistor part to avoid the burning of the main control chip due to leakage of the heated bed or heating rod.
6. Support all versions of our company's serial screen, SPI screen and LCD screen.
7. Upgrade the configuration firmware through an SD card, the operation is simple, convenient and efficient.
8. On-board DIAG function pins can be used by simply plugging and unplugging the jumper cap.
9. High-performance MOSFETs are used to reduce heat generation.
10. Adopt a replaceable fuse for easy replacement.
11. WIFI module (ESP-12S, ESP-07, ESP32) general interface.
12. Two types of drive sockets are used, which are compatible with our EZ series drive modules and TMC series drive modules.
Product Files
Note:
1. More EZ drivers (EZ2209, EZ5160, EZ2208, EZ2225,EZ2226, EZ6609,EZ-Driver Connector...)
 2. The SKR 3 EZ couldn't work with TFT35 SPI V2.1, but it can work with TFT serials screen and mini12864.
 New Revolution of Driver Installation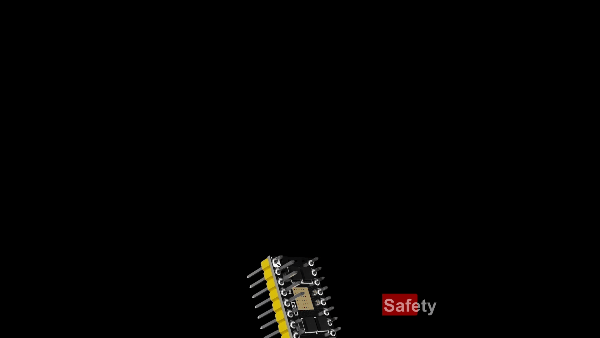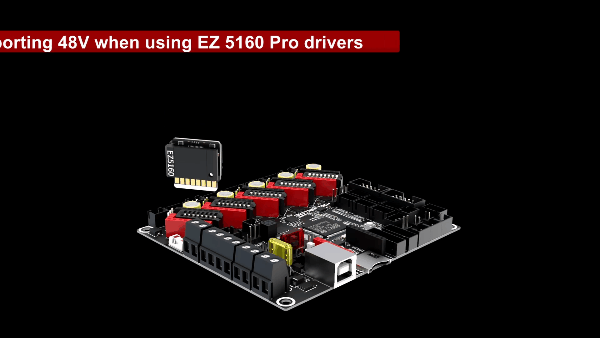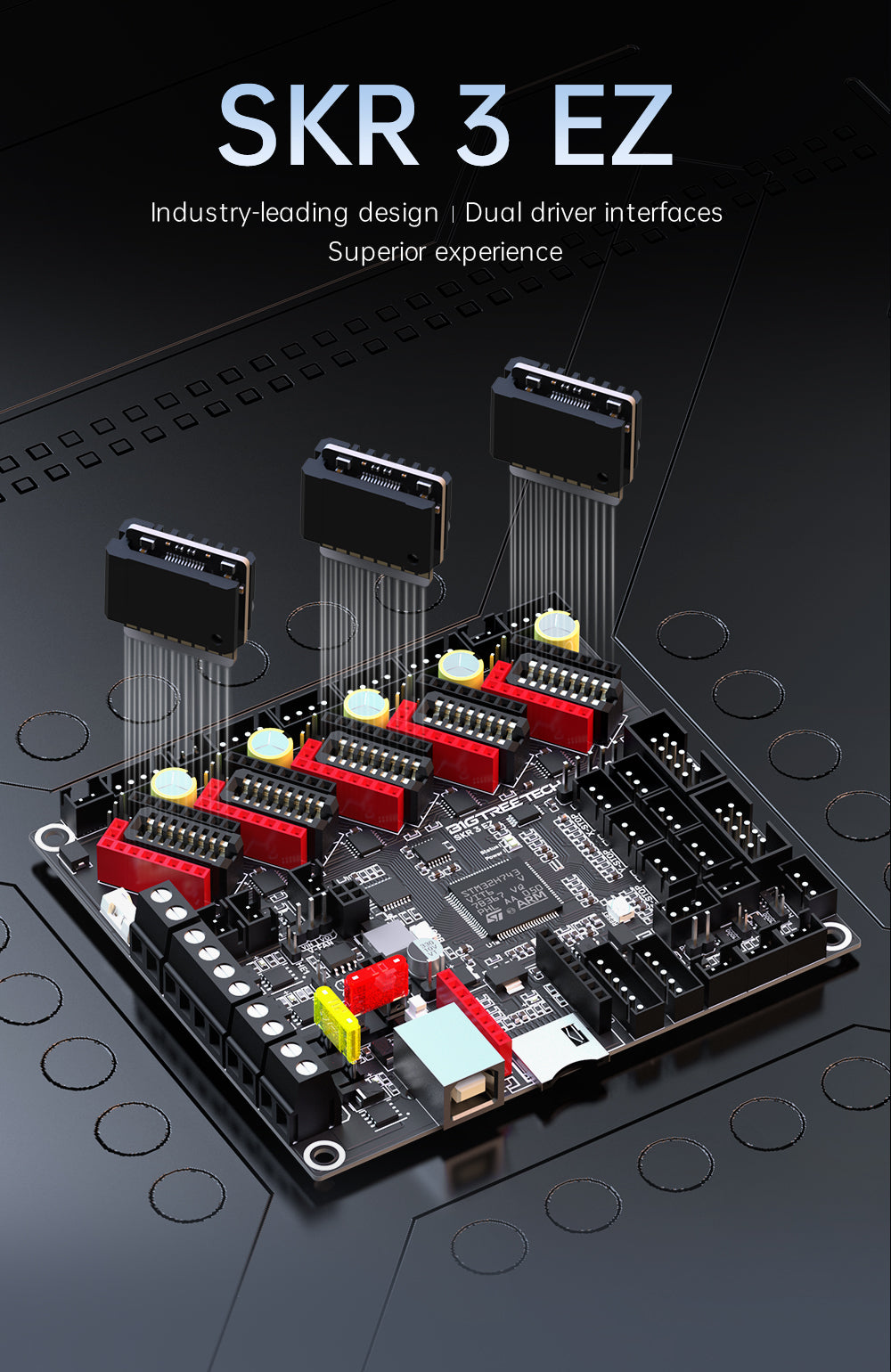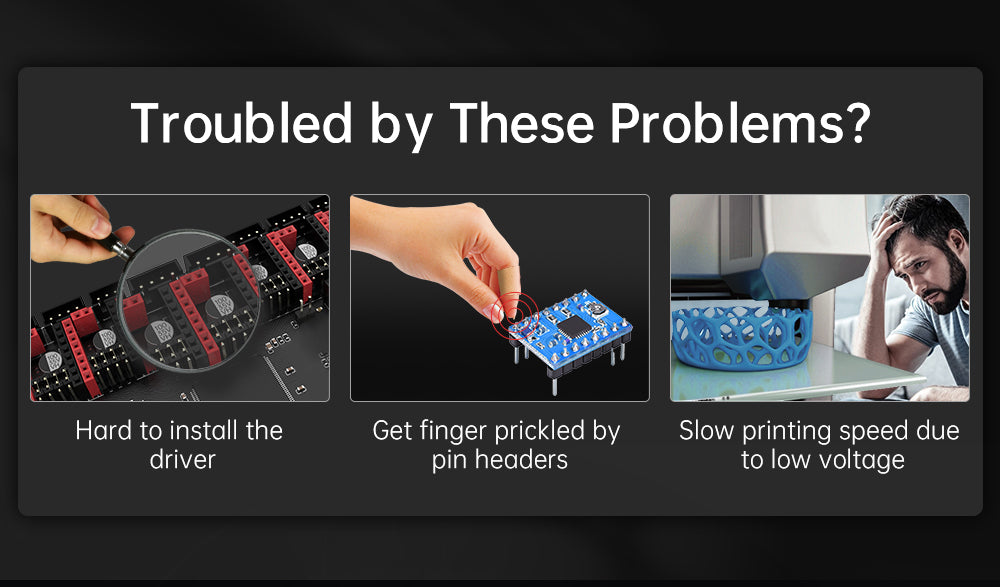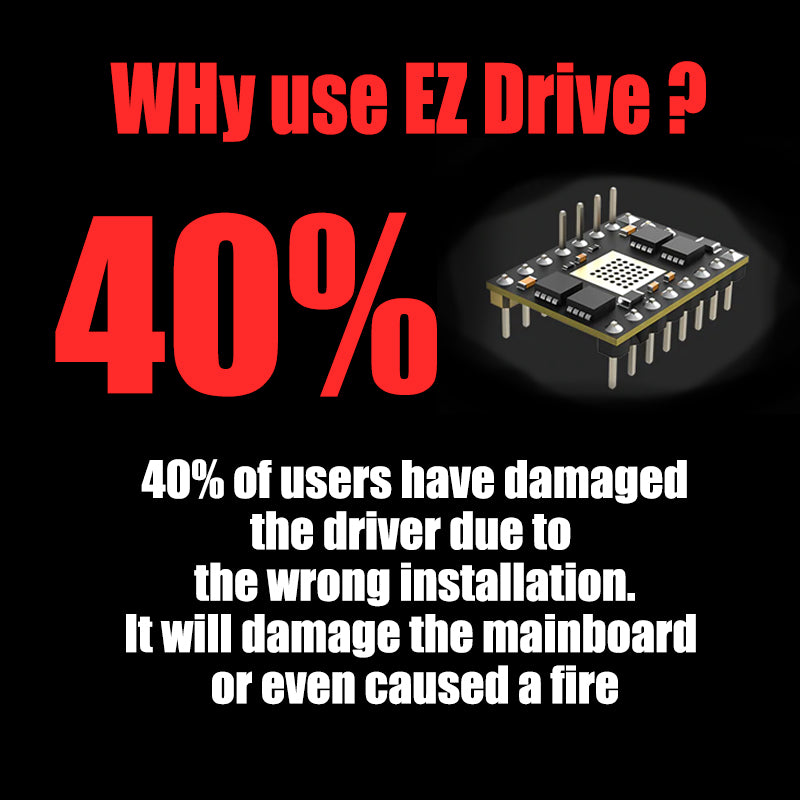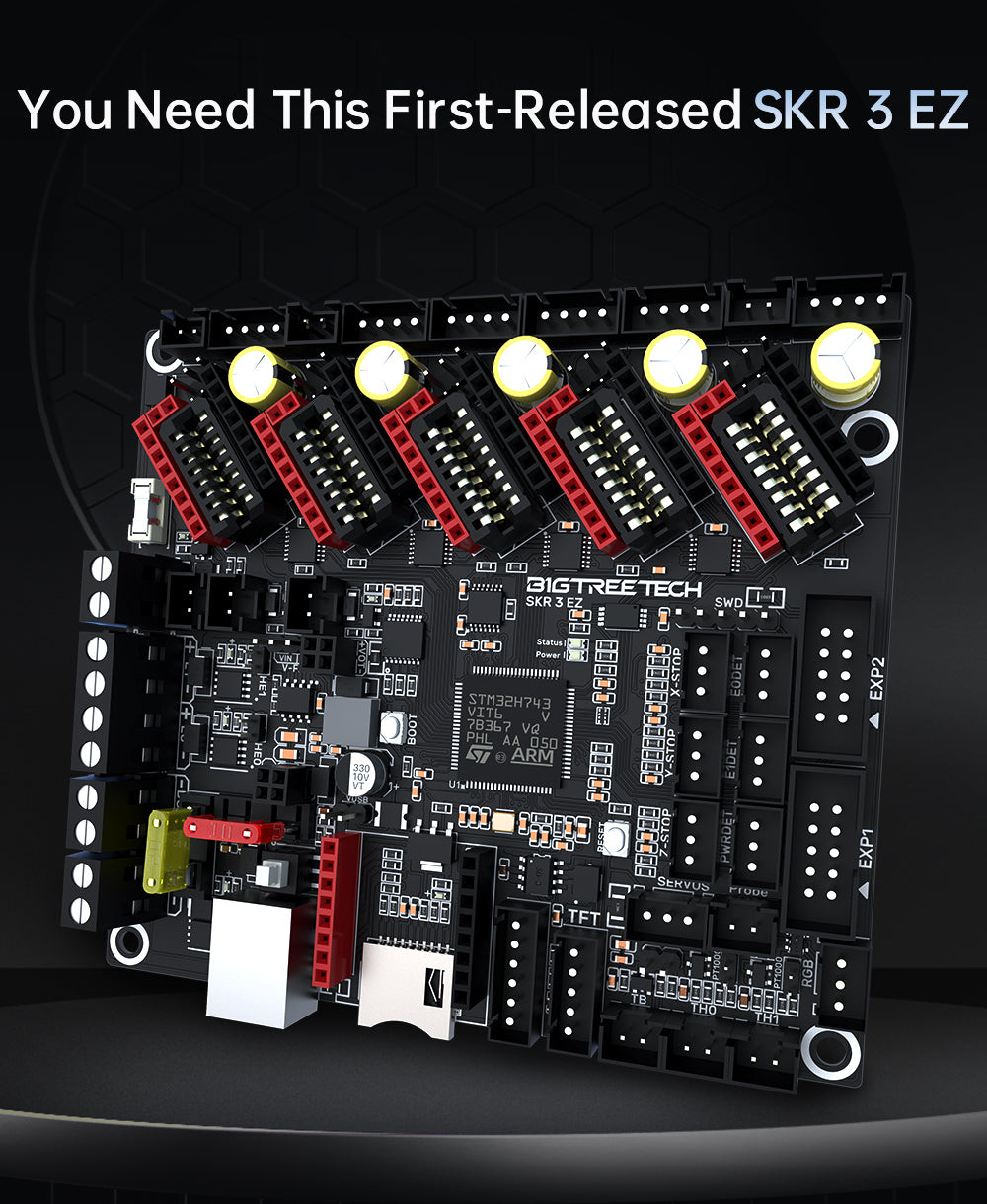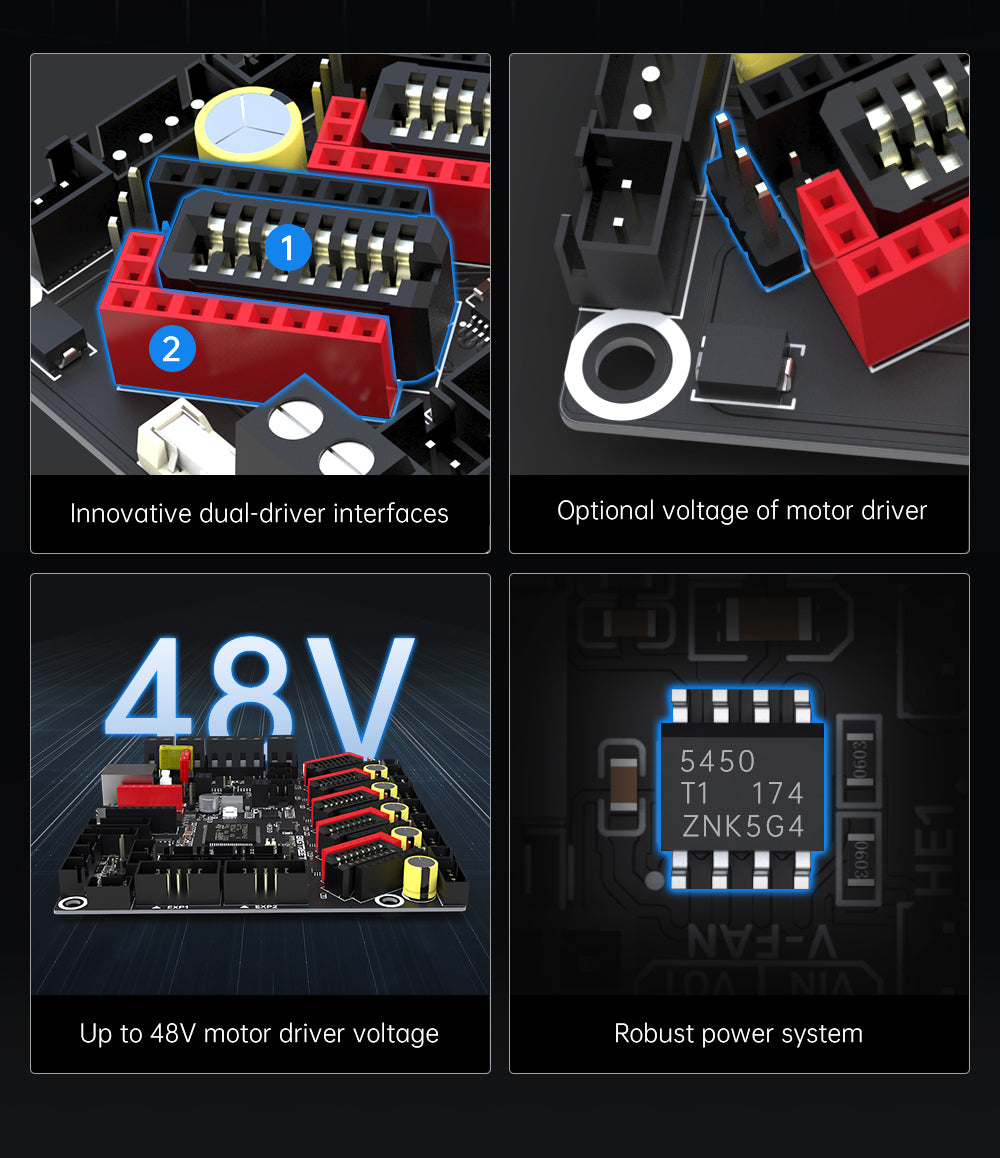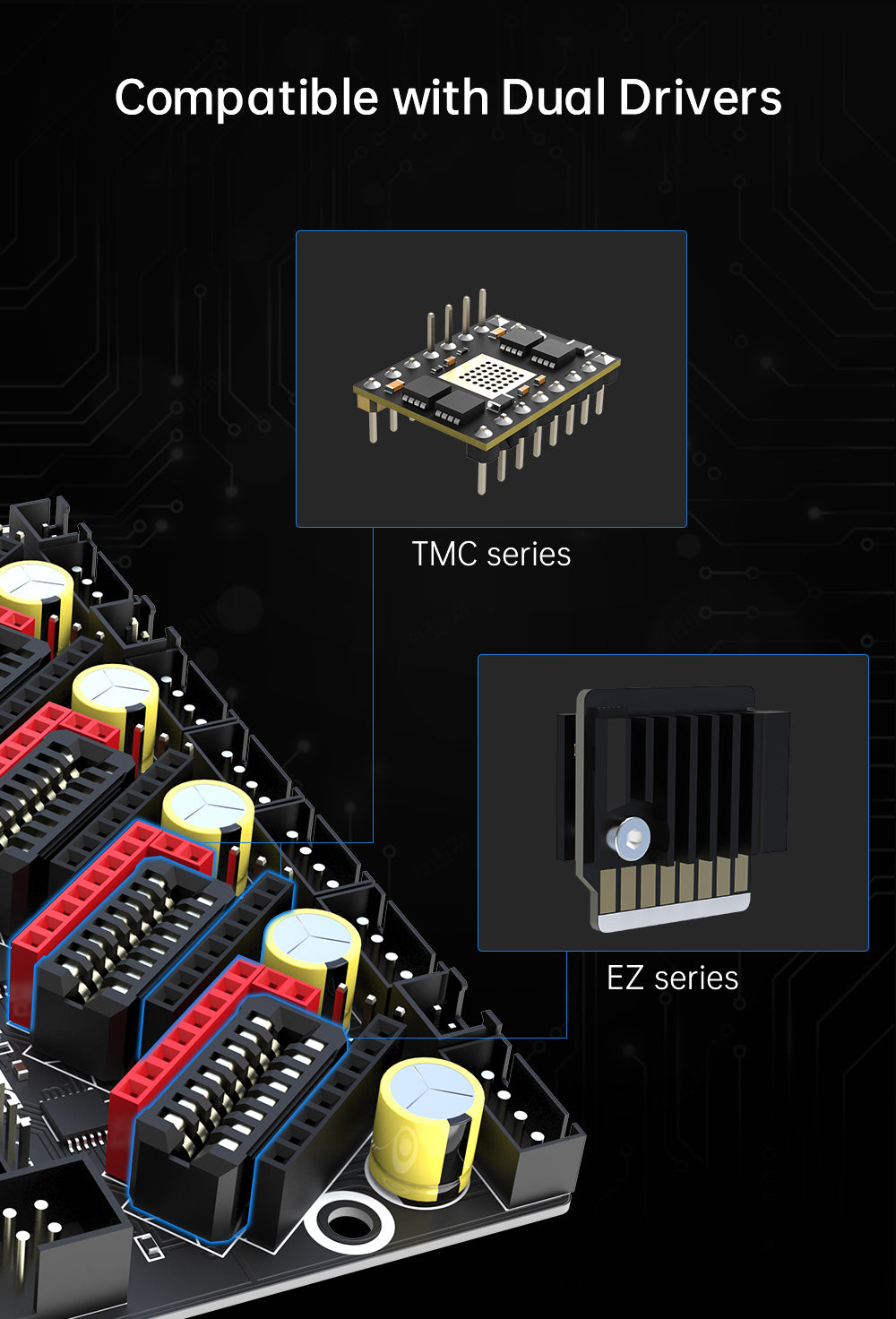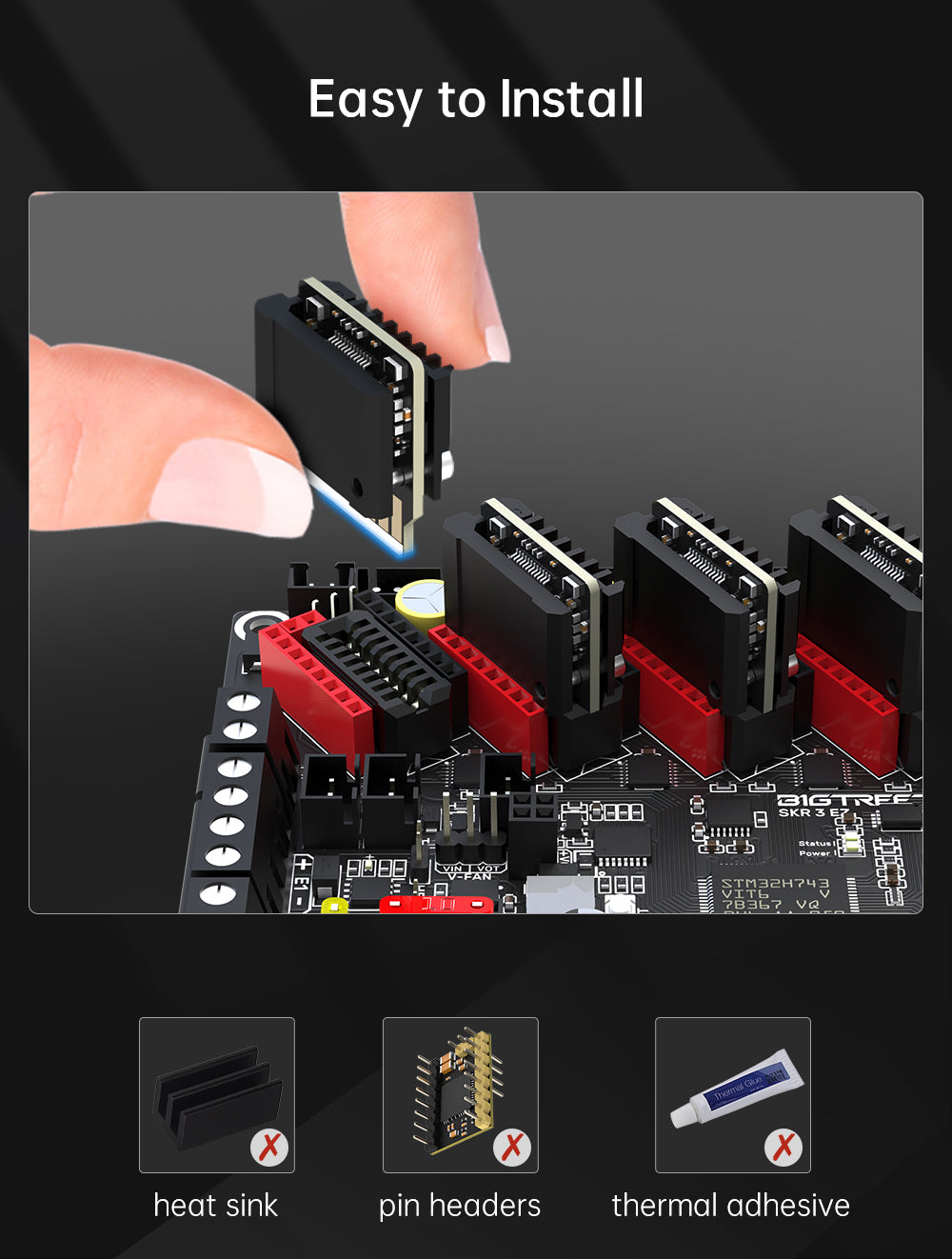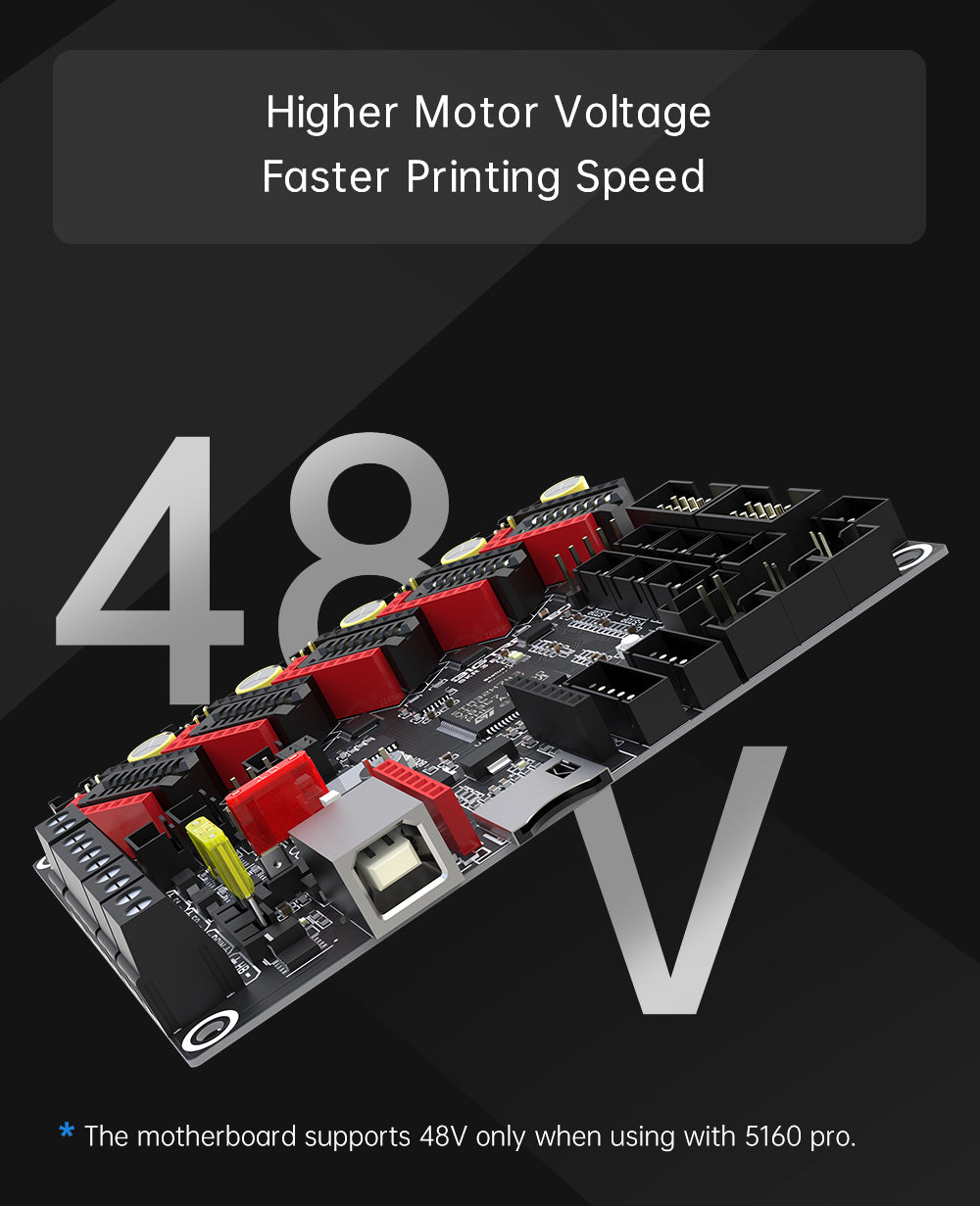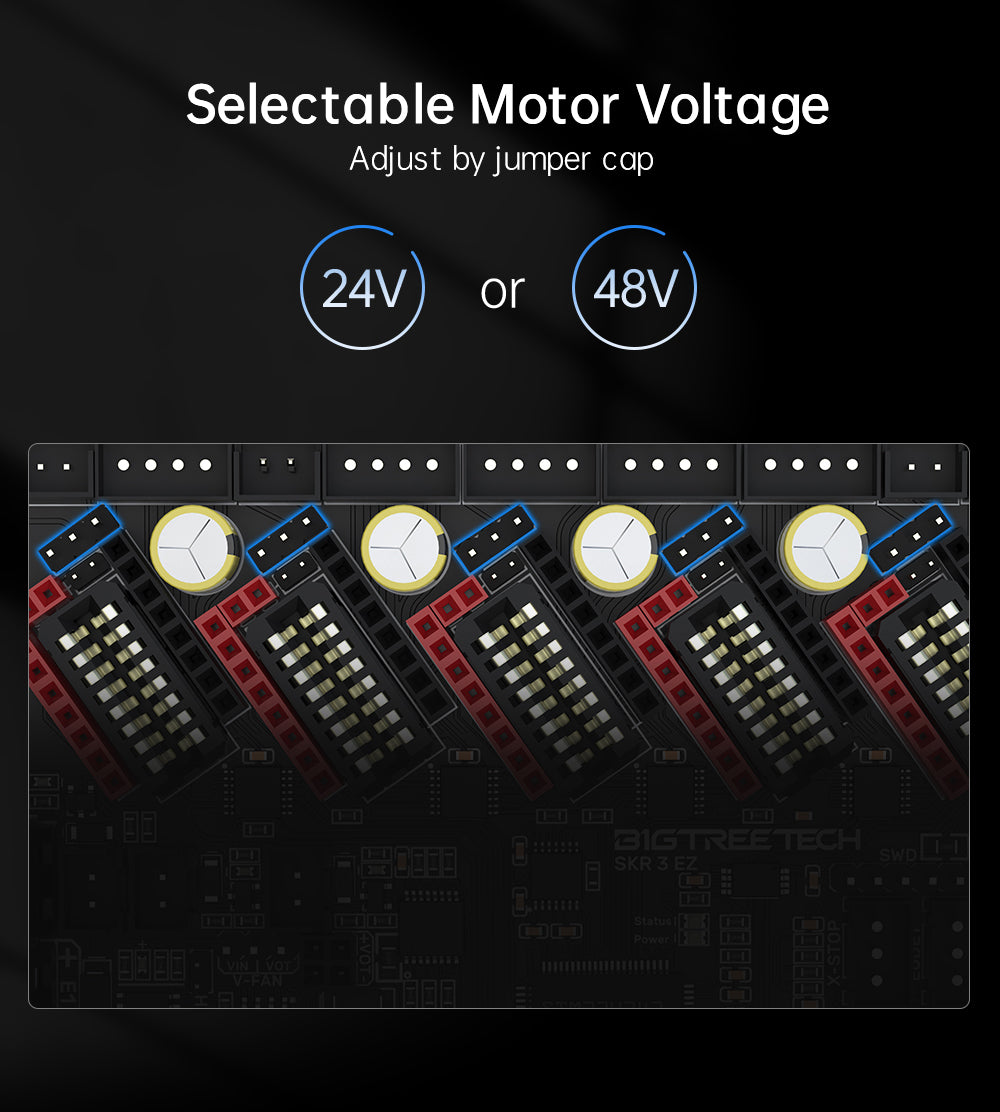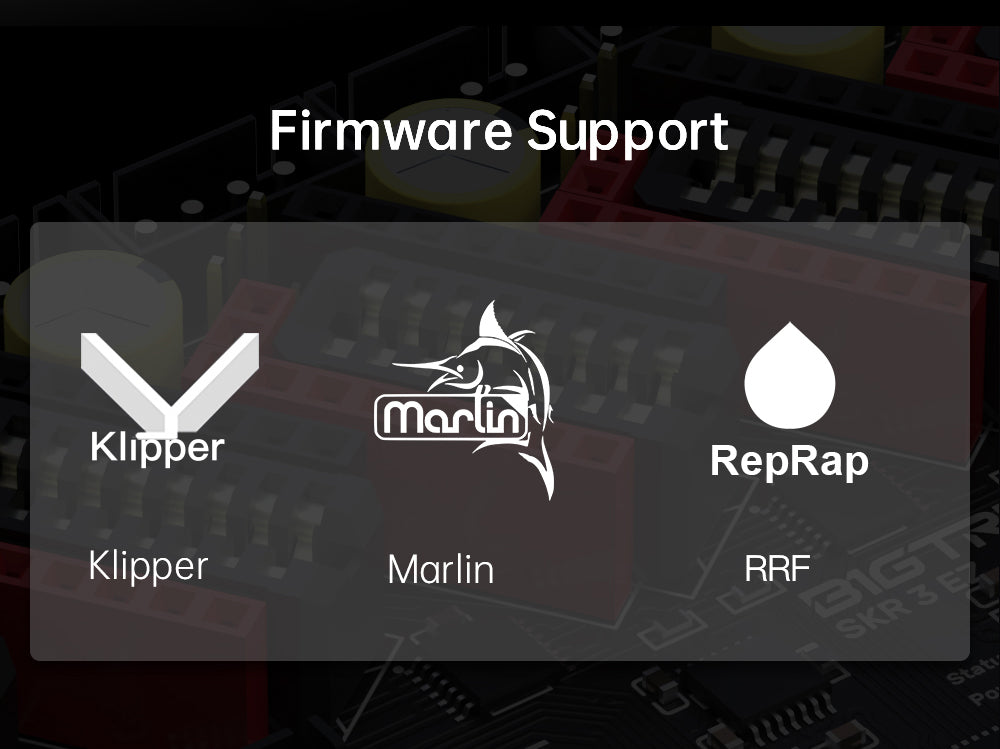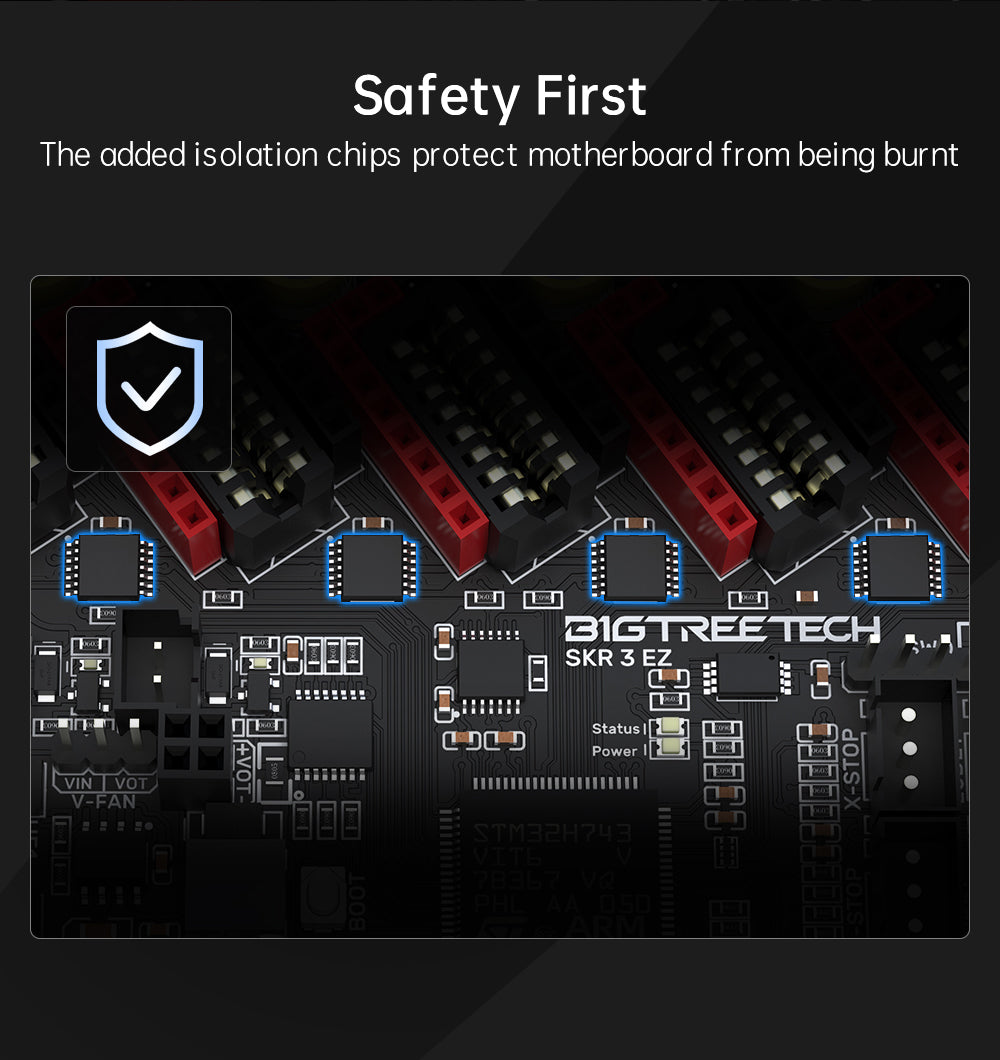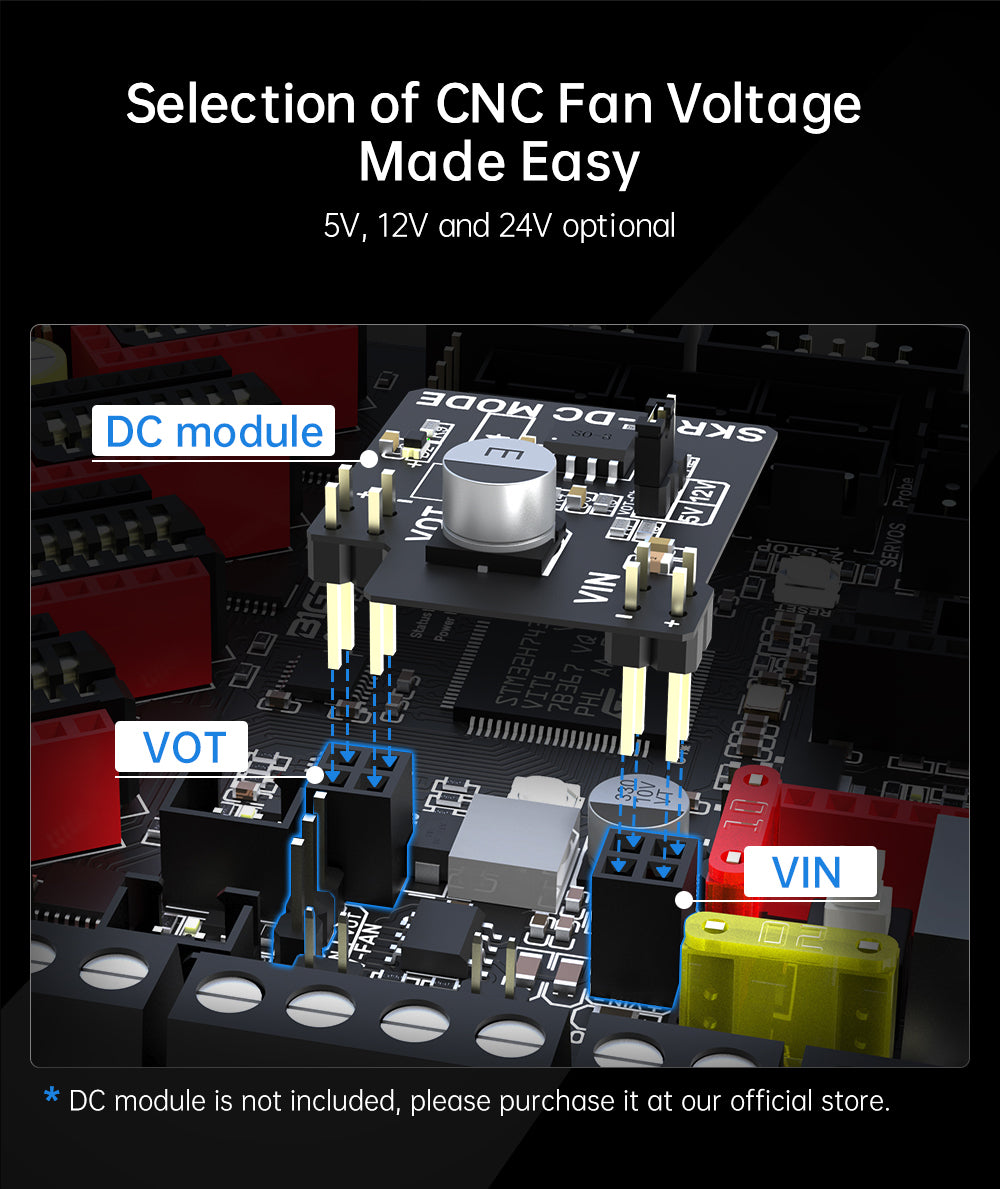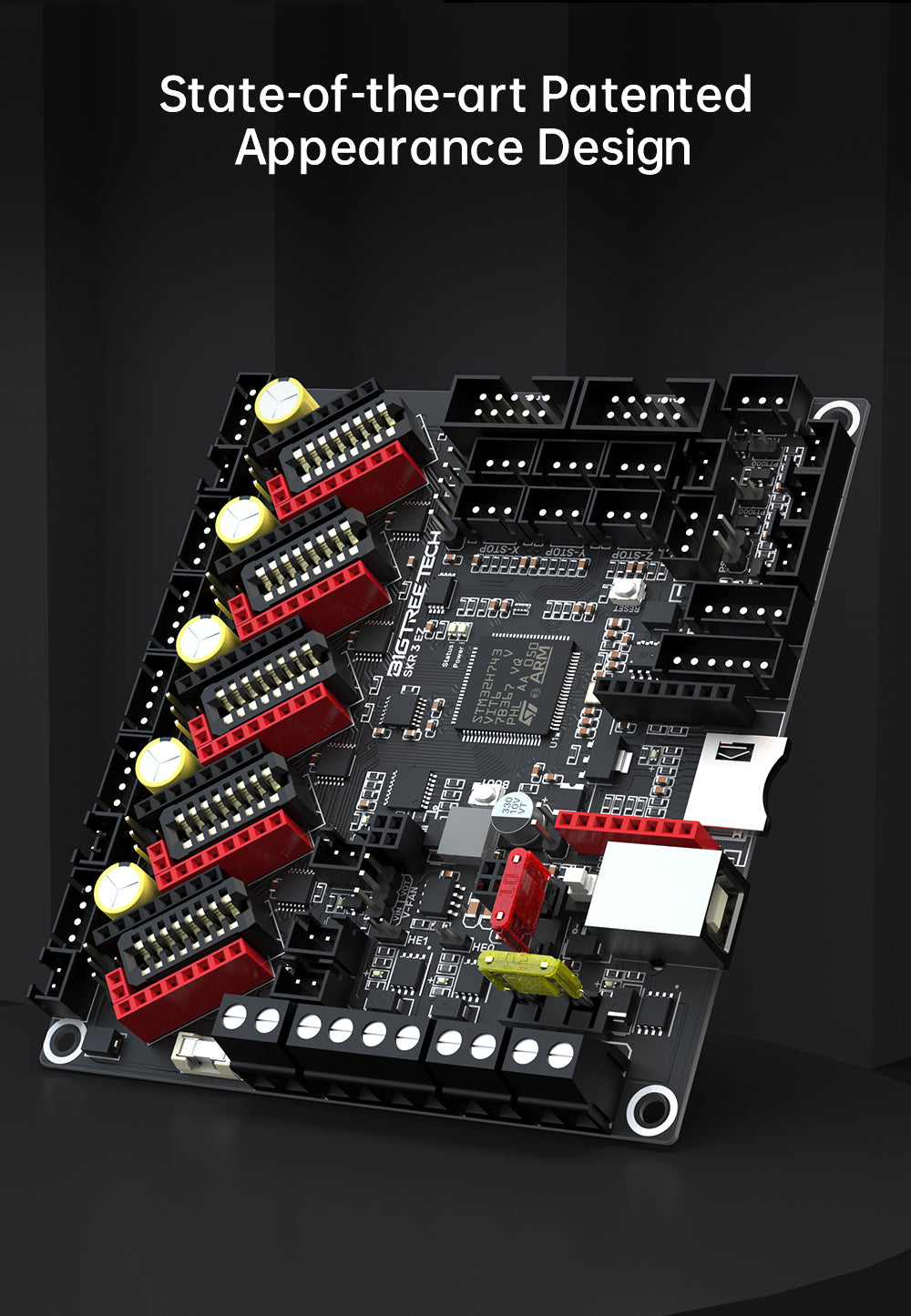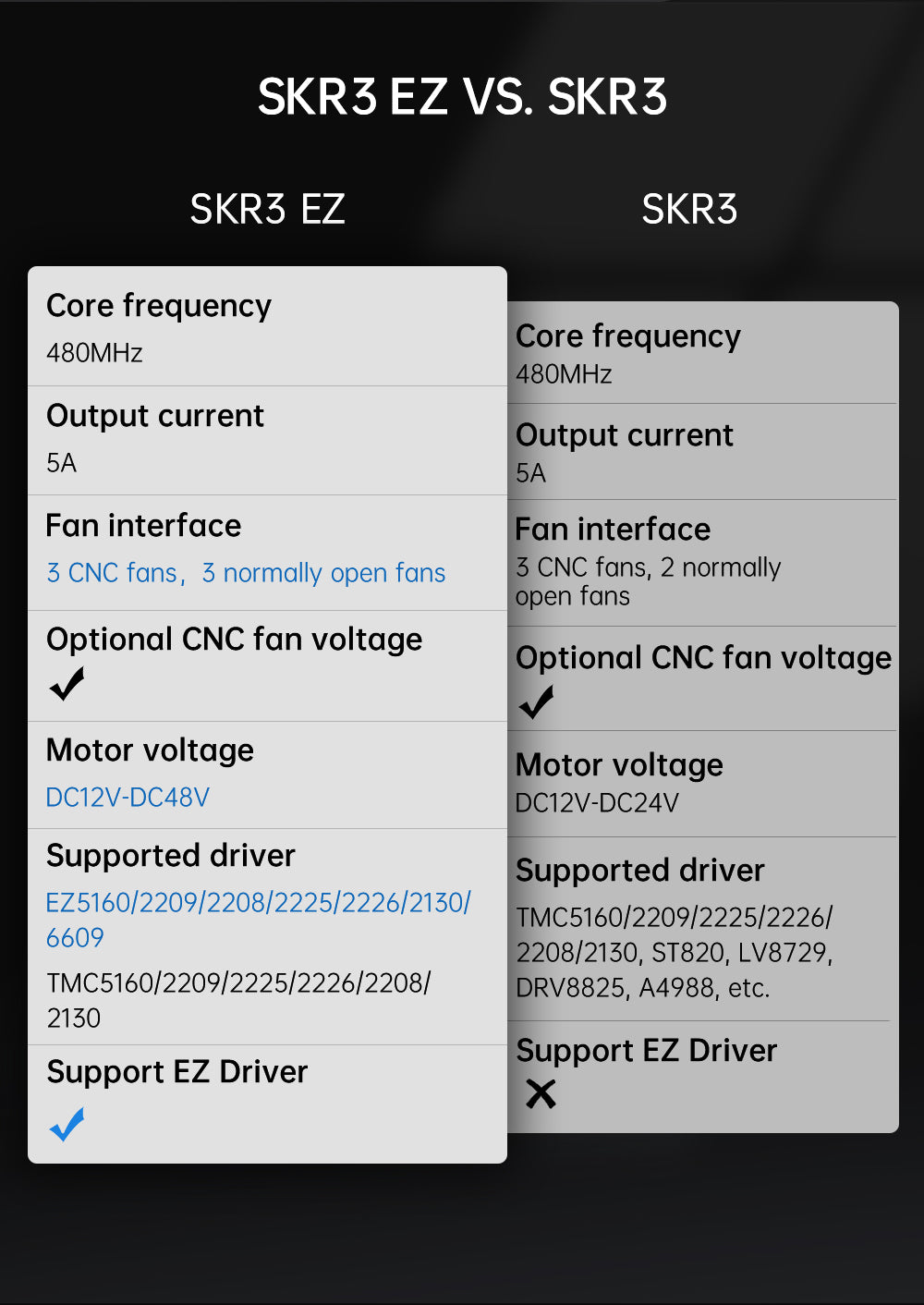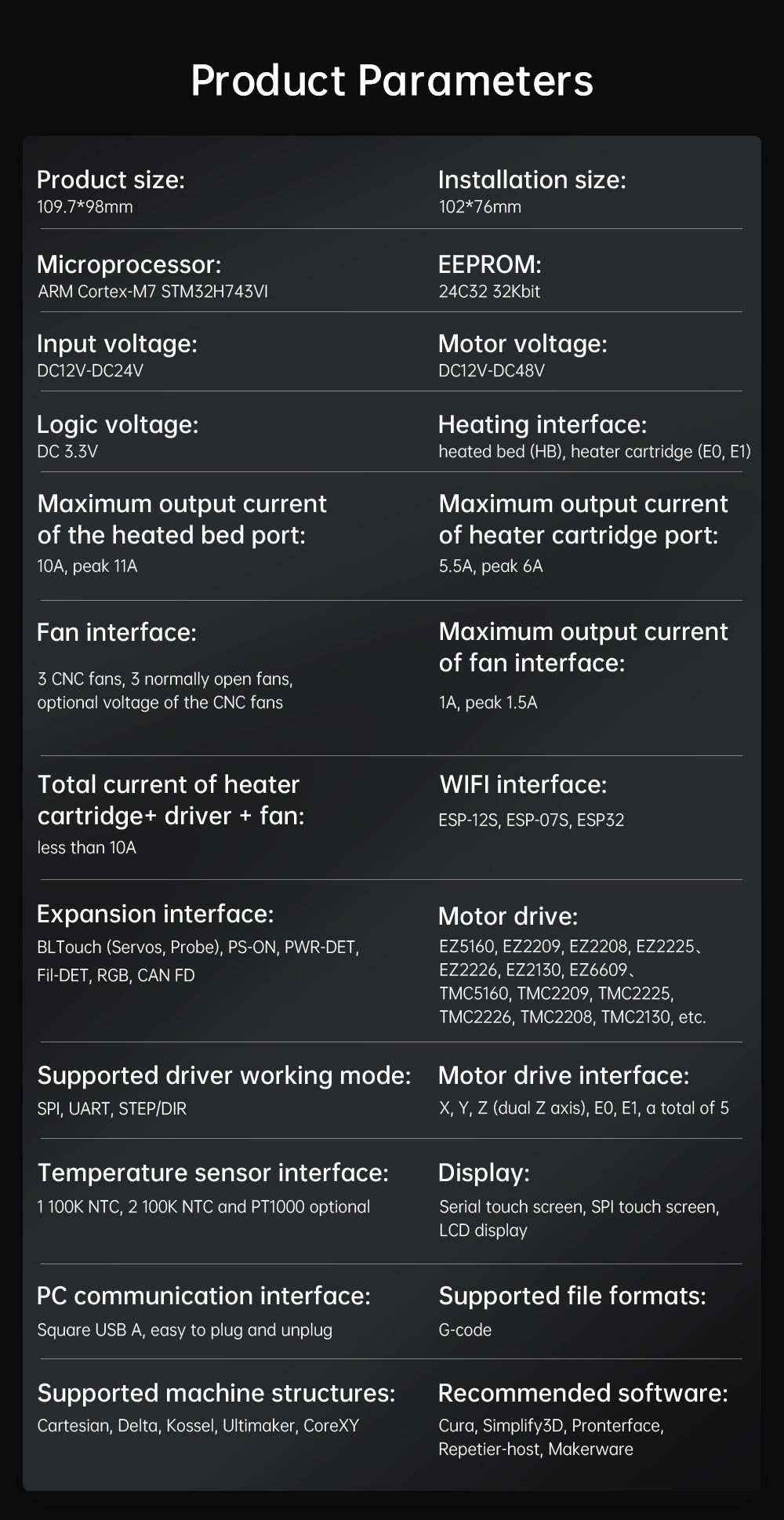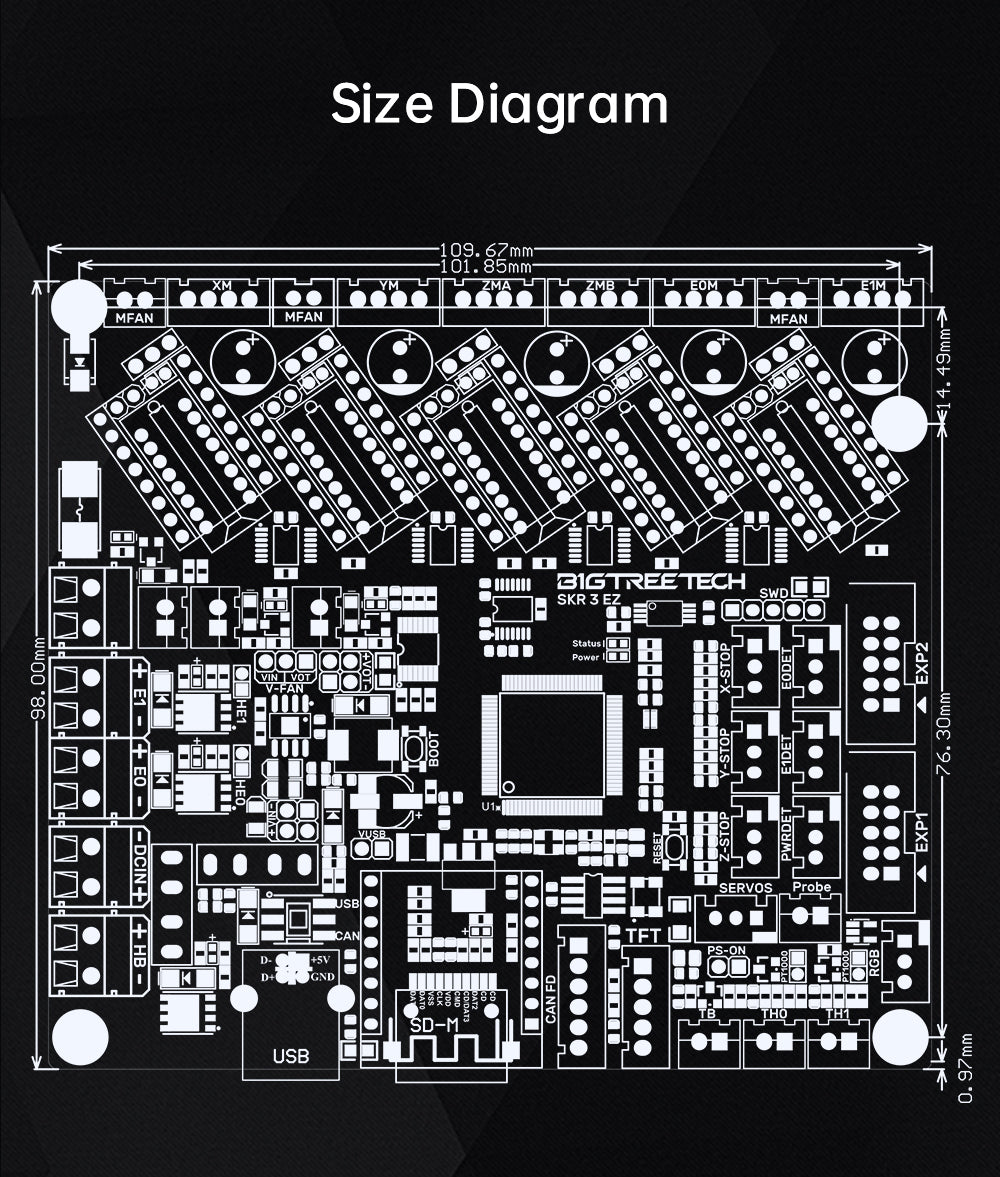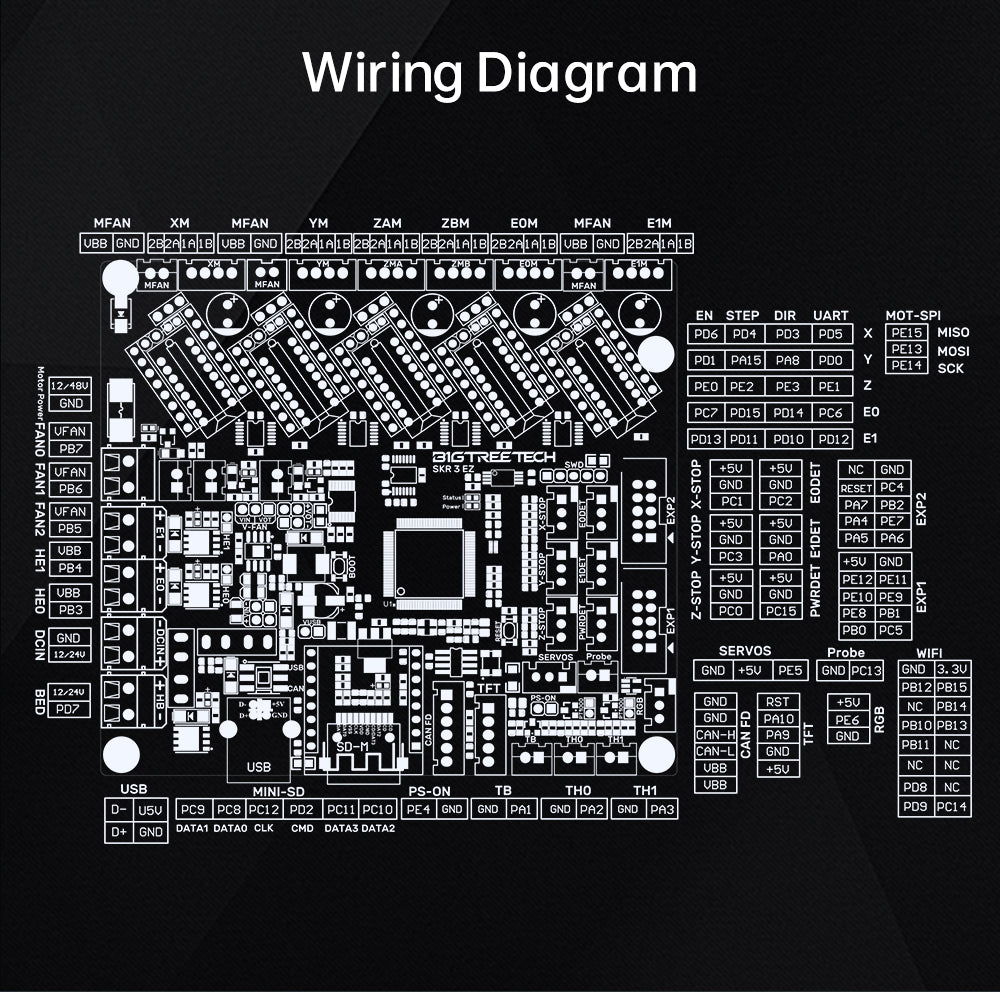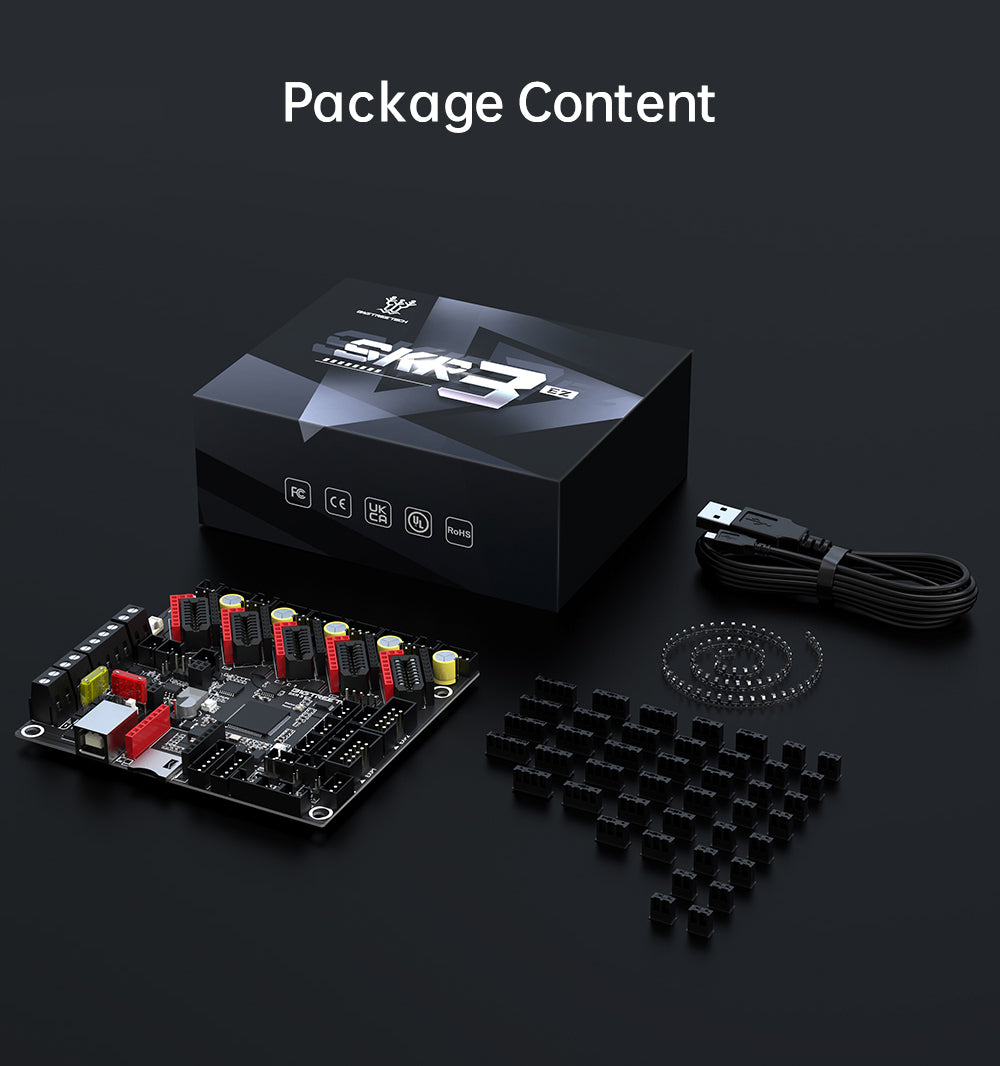 Beautiful product
As a replacement for a Lerdge X, this card does it wonderfully, a most !!!
Fast processor & great specification
SKR 3 EZ is a well made motherboard with a lightening fast processor. Ideal for upgrading existing motherboards to improve performance. A good choice for new build printers that permit the use of fine micro stepping at high speed on all axis. Also z auto align can be used as two independent ports are available for z motors. Works well with TMC 2209 or TMC2226 drivers. This is not a plug and play replacement, Marlin needs to be compiled to suit the printer and the bug fix version of Marlin on the BTT Github resource must be used.
BIGTREETECH BTT SKR 3 EZ Control Board Mainboard for 3D printer
High quality product
I installed it on a Sunlu S8 pro with Klipper Firmware. It runs without any issues. I have leds running at well from the boad, and that give the setup a really good look. The I use the 2nd extruder stepper for my 2nd z motor. I don't have to manually z-align any more. I'm glad I bought this board.
BIGTREETECH BTT SKR 3 EZ Control Board Mainboard for 3D printer
EASTER SEASON SALE
The biggest deal of 3D printers | Join the printing contest to win prizes | Surprising group buy price
Learn more